HEADSHOTS
Basic $250
A professional photo that will get you noticed!
The session is limited to 1 look, up to 20 minutes on-location with natural lighting. Online gallery with all color corrected images ready within 24 hours. Recommended for new actors on a tight budget, online dating profile, and children or teens (parents required to attend photo shoot). Complimentary travel within 15 miles of my Los Angeles studio, $3/mile beyond. Parking fees additional.
Studio Session $400
Recommended for business professionals including realtors, consultants, attorneys, actors, etc.
The session is limited to 1 look in studio with studio lighting setup and solid-colored backdrop (white, grey, or black. Additional colors available upon request). Session up to 20 minutes. Online gallery with all images ready within 24 hours. Your choice of 1 retouched image for web and print. Add on an extra look with an additional 15 minutes for $100.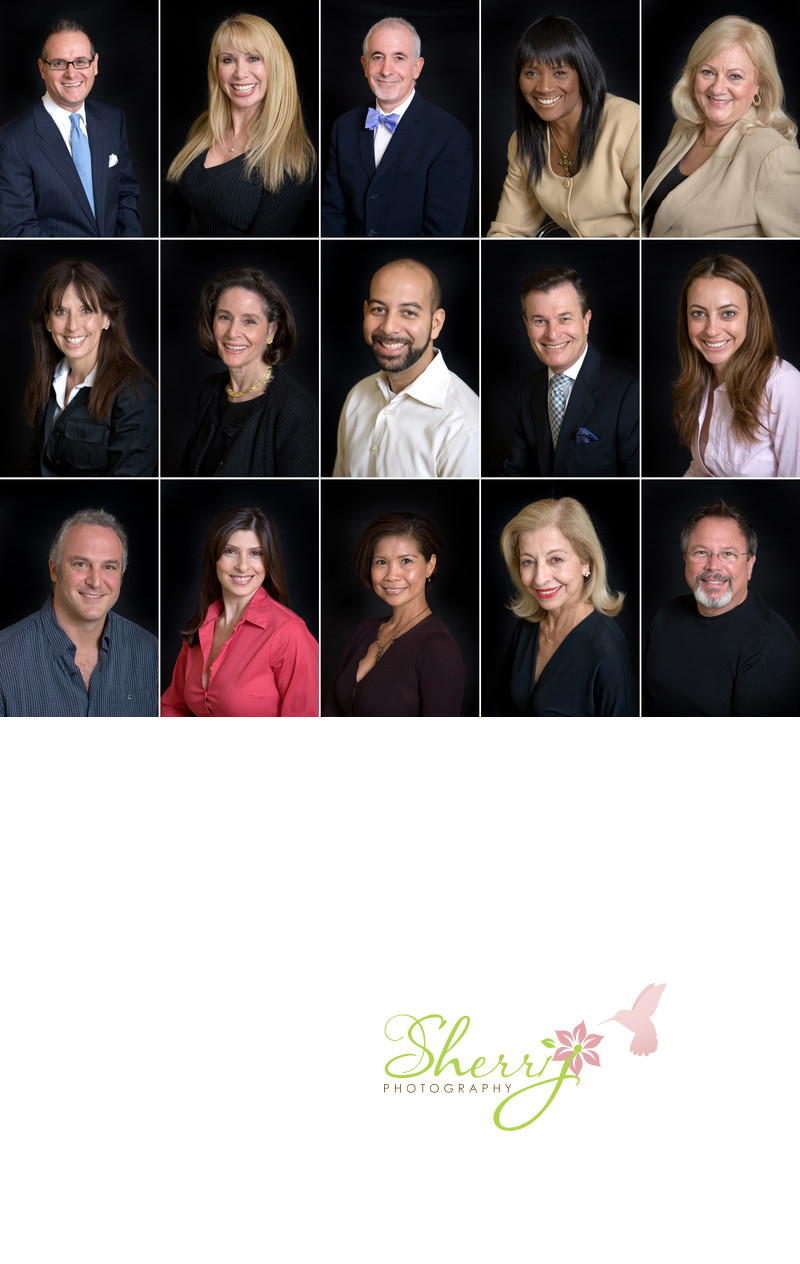 CORPORATE HEADSHOTS
For executive and staff portraits of people from the same organization.
$400 for the first person, $75 each additional person. Must be booked on the same day, back to back times.
1 person ………………………..…. $400
2 people ………………………..…. $475
3 people …………..……….…..…. $550
4 people …………...…………..…. $625
5 people …………...…………..…. $700
6 people …………...…………..…. $775
7 people ………………………..…. $850
8 people …………….………....…. $925
9 people ……………………...…. $1000
10 people …………………….…. $1075
15 people ………….……………. $1450
20 people ………….……………. $1825
Session fee includes
headshot Photography by Sherri J
high-resolution JPG files
selection and color correction of all images
5-20 corrected images per person
up to 5 minutes per person
unlimited wardrobe changes
shareable online gallery
white or grey background
unlimited commercial and personal usage
images ready to download within 2-5 days
Details
$200 setup fee for on-site photography with fewer than 12 people.
Travel fee of $3/mile may apply for locations beyond 15 miles of my Los Angeles studio.
Bookings are accepted on a first-come, first-serve basis, with 50% retainer due at booking. The balance of your session is due on the day of your photoshoot. Acceptable payments include cash, checks, and credit cards.
Different colors of backgrounds and same-day delivery may be available for an additional fee.
Since photographs from portrait sessions are delivered electronically via download, state sales tax is not collected; however, if you require physical products like thumb drives or prints, sales tax is then applicable and calculated based on all fees related to your session.
Beauty Retouching $40/image (blemish removal, skin smoothing, wrinkle removal, teeth whitening, red-eye reduction, body contouring, etc)
BOOK ME TODAY
If would like to book the best Los Angeles photographer or if you have questions, CONTACT me now.
Sherri Johnson | Los Angeles Photographer
Portraits | Weddings | Events | Real Estate