This year was the first time I have ever experienced a costume wedding rehearsal.  For the record, I now think that it should be a mandatory thing!  Being a part of the wedding rehearsal gave me a chance to meet Beth and Joe's family in a relaxed setting and check out their ceremony site a day early.   As the group walked up, I barely recognized Joe in his costume of the "Most Interesting Man in the World."  What a genius idea for a costume, especially if you want a logical excuse for having a beer "prop" in your hand all night long!  My favorite moment from the day was when Joe and Beth giggled and hugged eachother, with the beautiful vineyard backdrop.  After the rehearsal on site, we went over to Hotel Corque for a small reception where I saw so many creative costumes!  A few favorites included Julia and Jeremy's matching set of Little Red Riding Hood and the Big Bad Wolf, Beth's cousin was a Marilyn clone, and the groom's mom was Maleficent!  Guests may access and download all of the party pics HERE.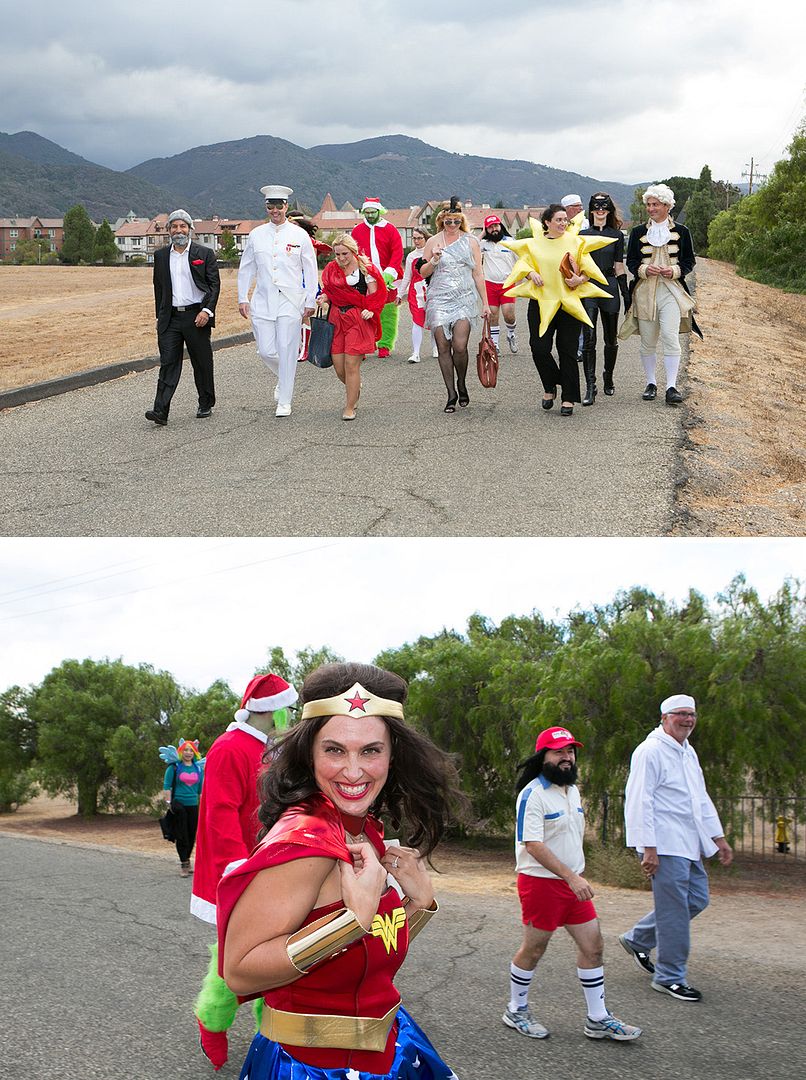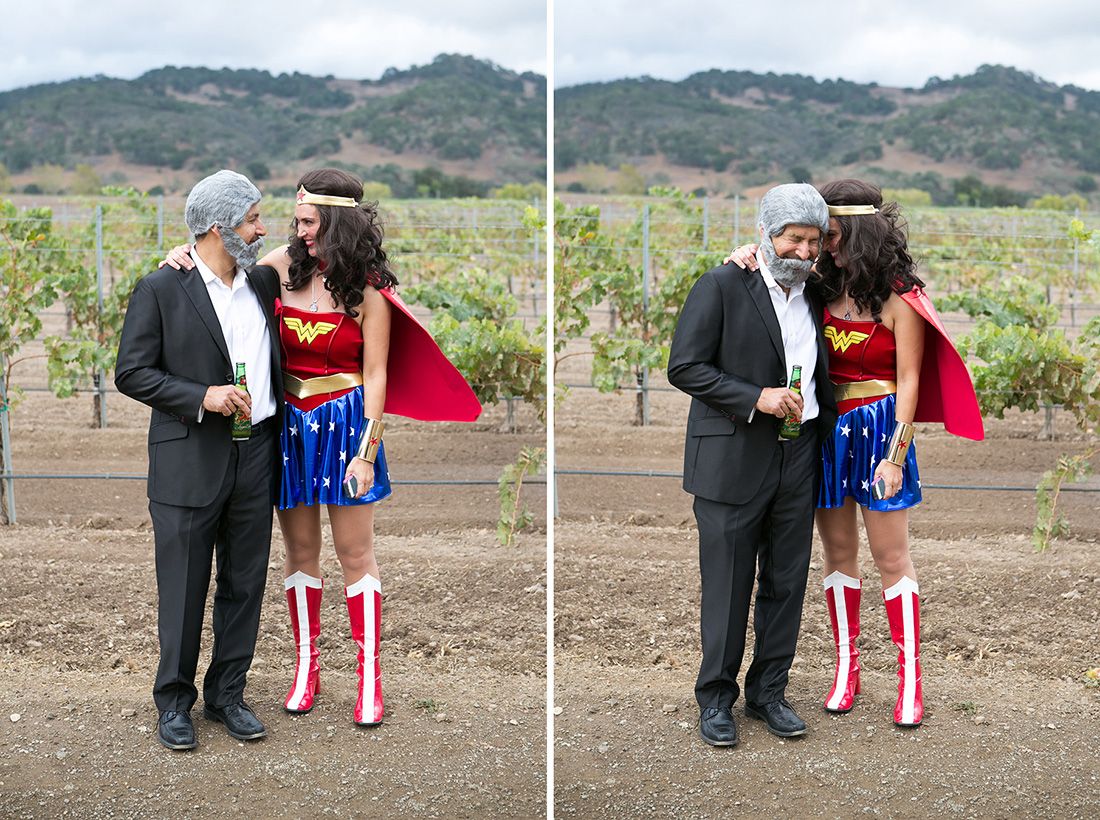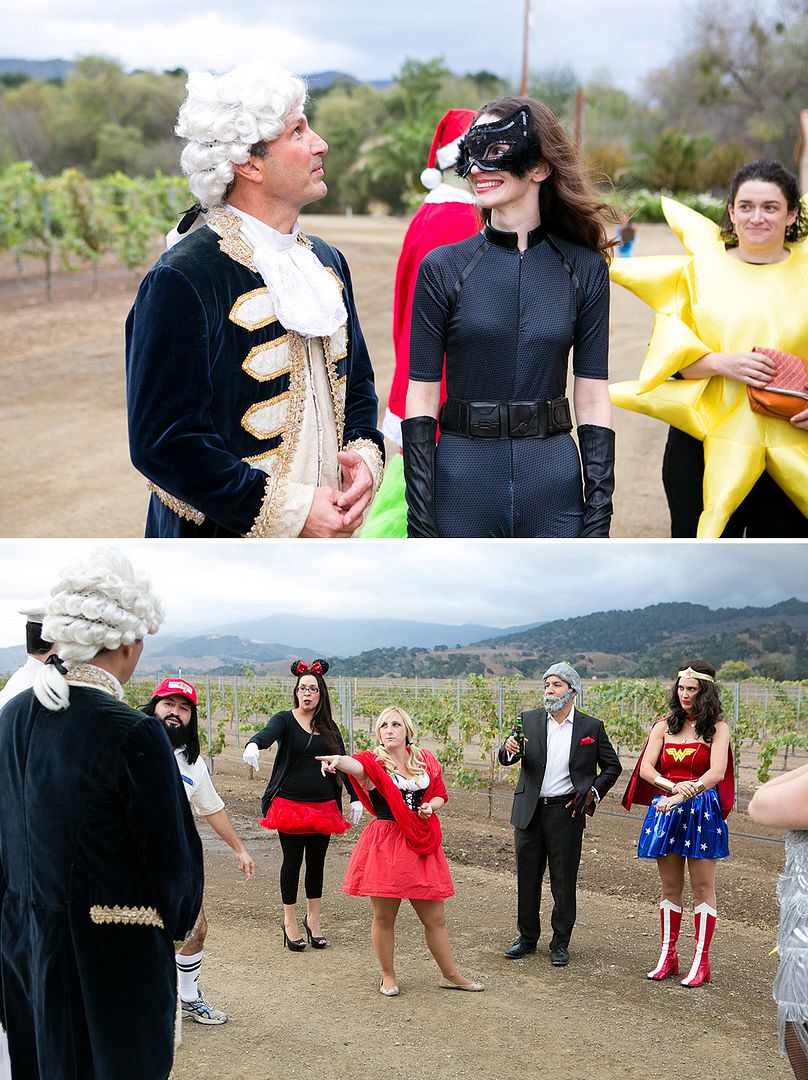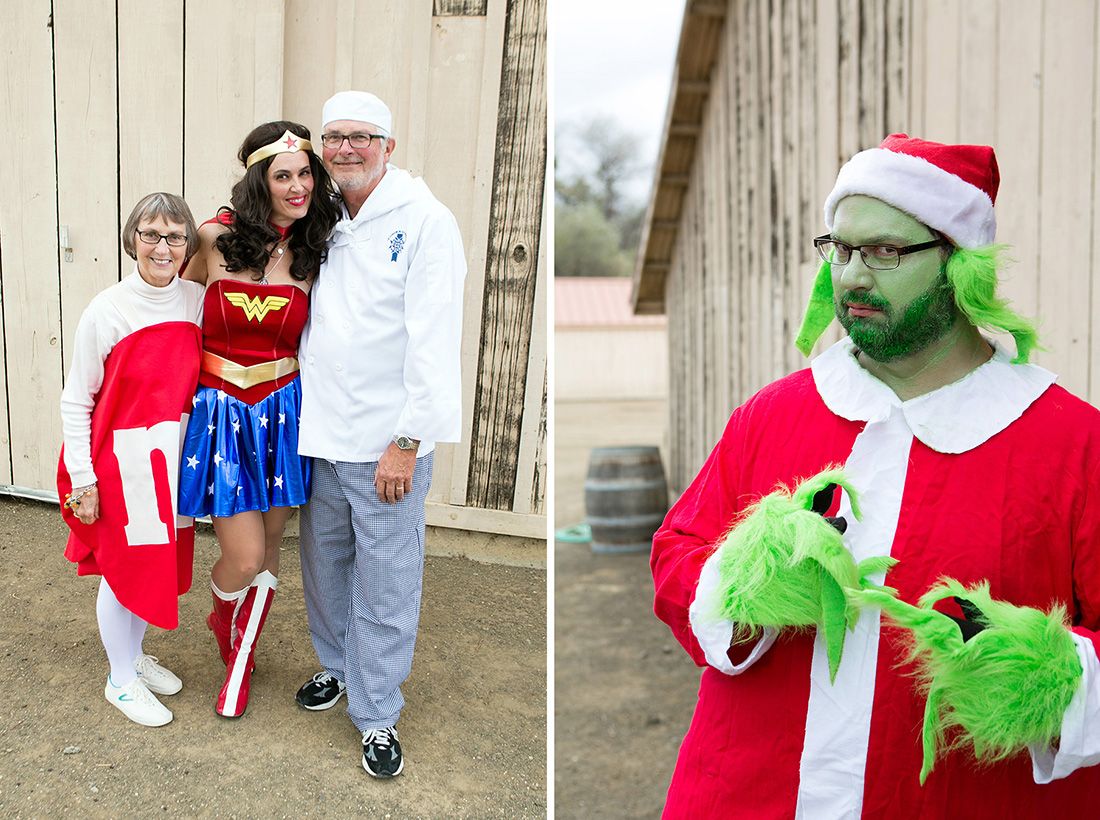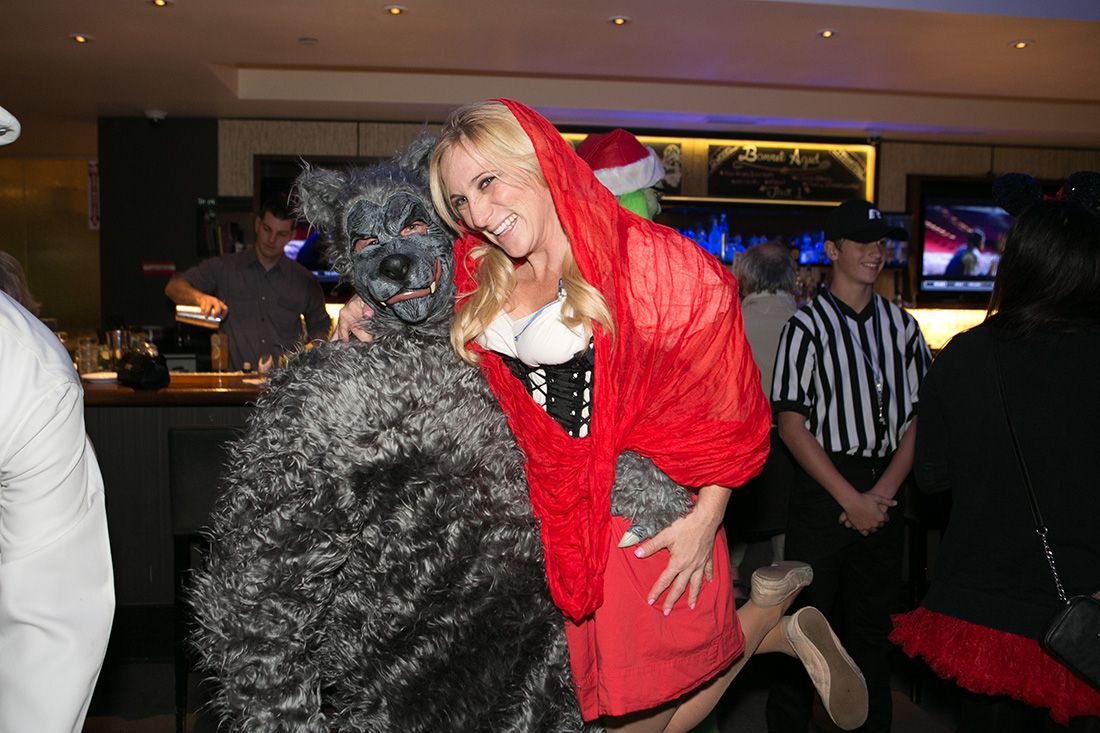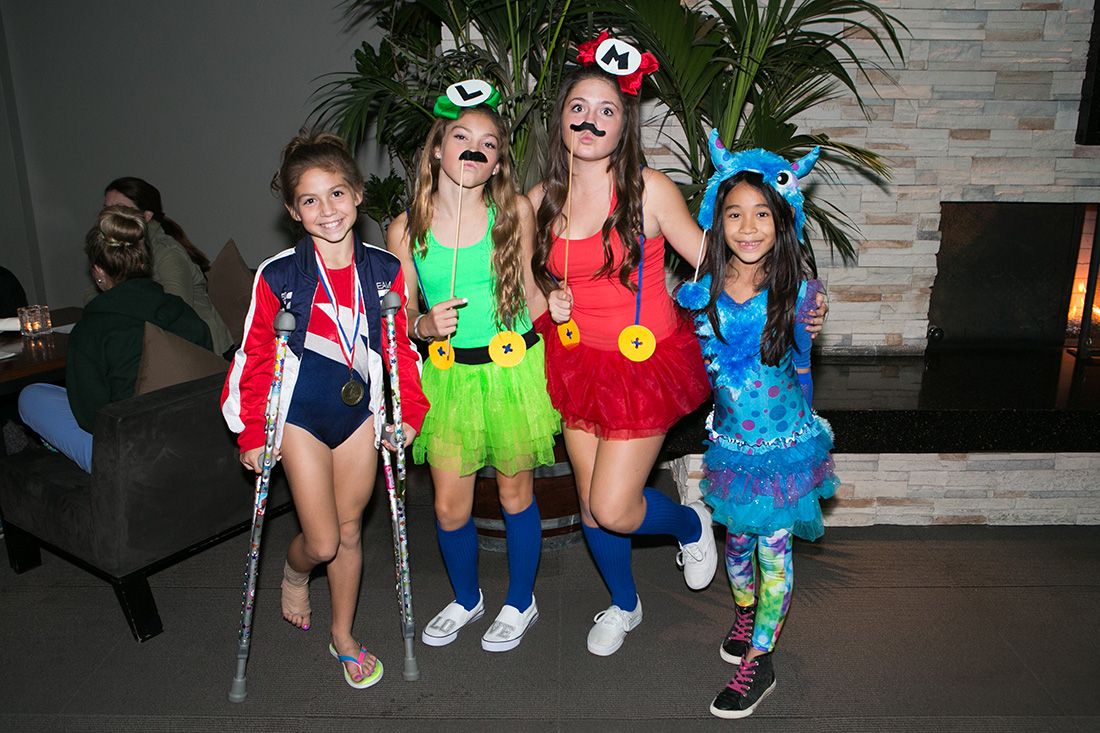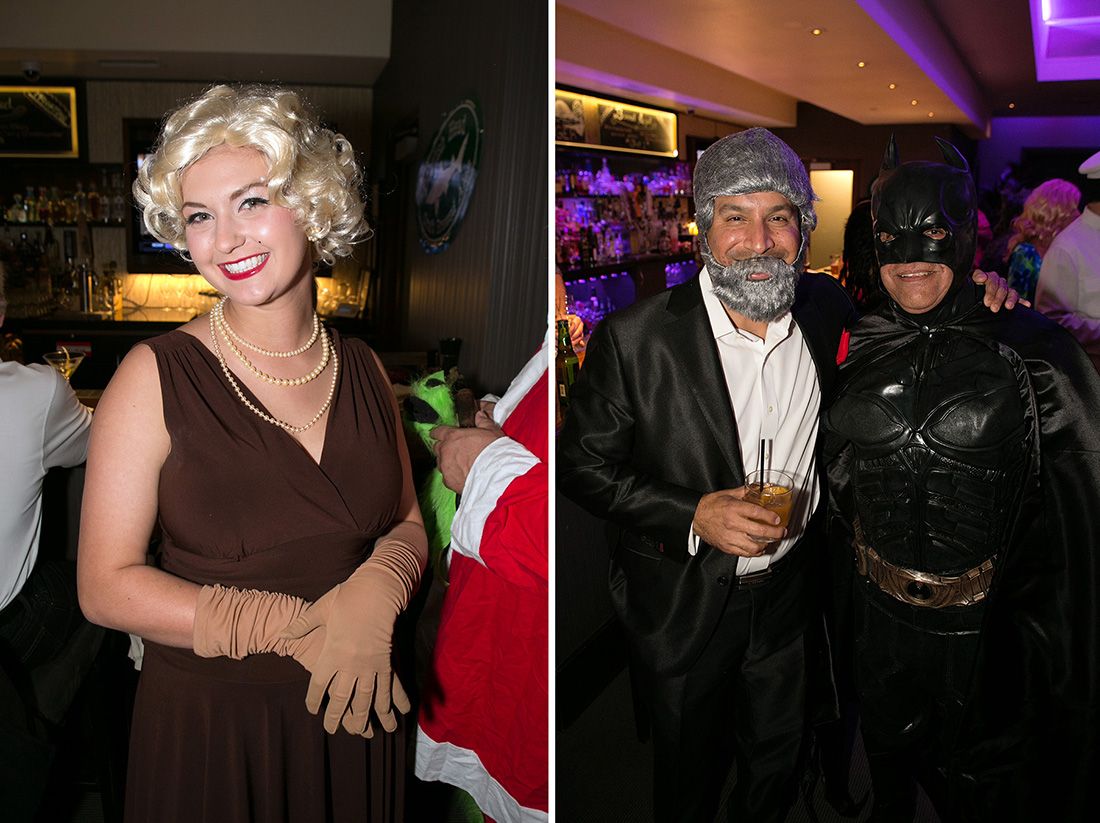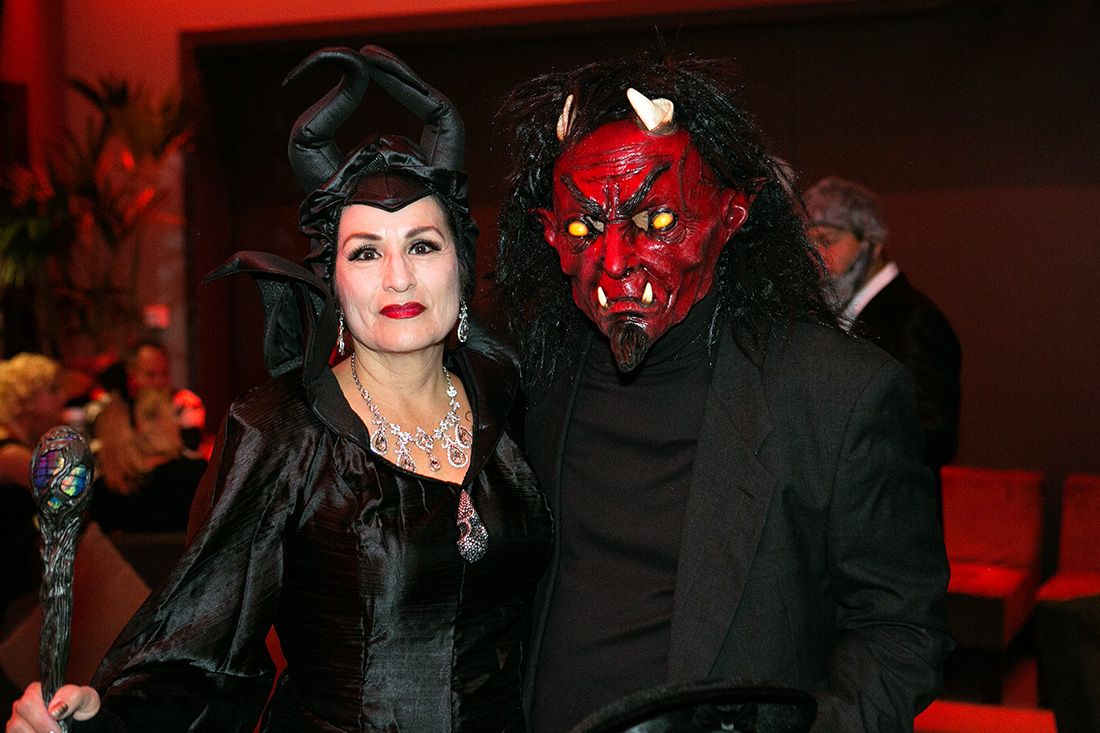 Below: Kris and I being silly ponies.
Happy Halloween 2014!