It's super rare for me to get the opportunity to document a marriage proposal.  I have done it only one time before, back in 2012 for Rynxes and Mylene.  When I got a message from Nathan about his plans, I was super excited to be there for the big moment!  Nathan wanted to bring his girlfriend to Escondido Beach in Malibu, to the exact spot where they went on their first date 8 months ago.  He planned on a sunrise proposal for the best light and also to have fewer people in the shots.  I arrived at the beach about 15 minutes before the sun came up and waited with my assistant Sindy.  It was a perfect morning with zero wind and a beautiful cloudy sky.  The visibility was so clear we could see all the way to Santa Monica and even Long Beach!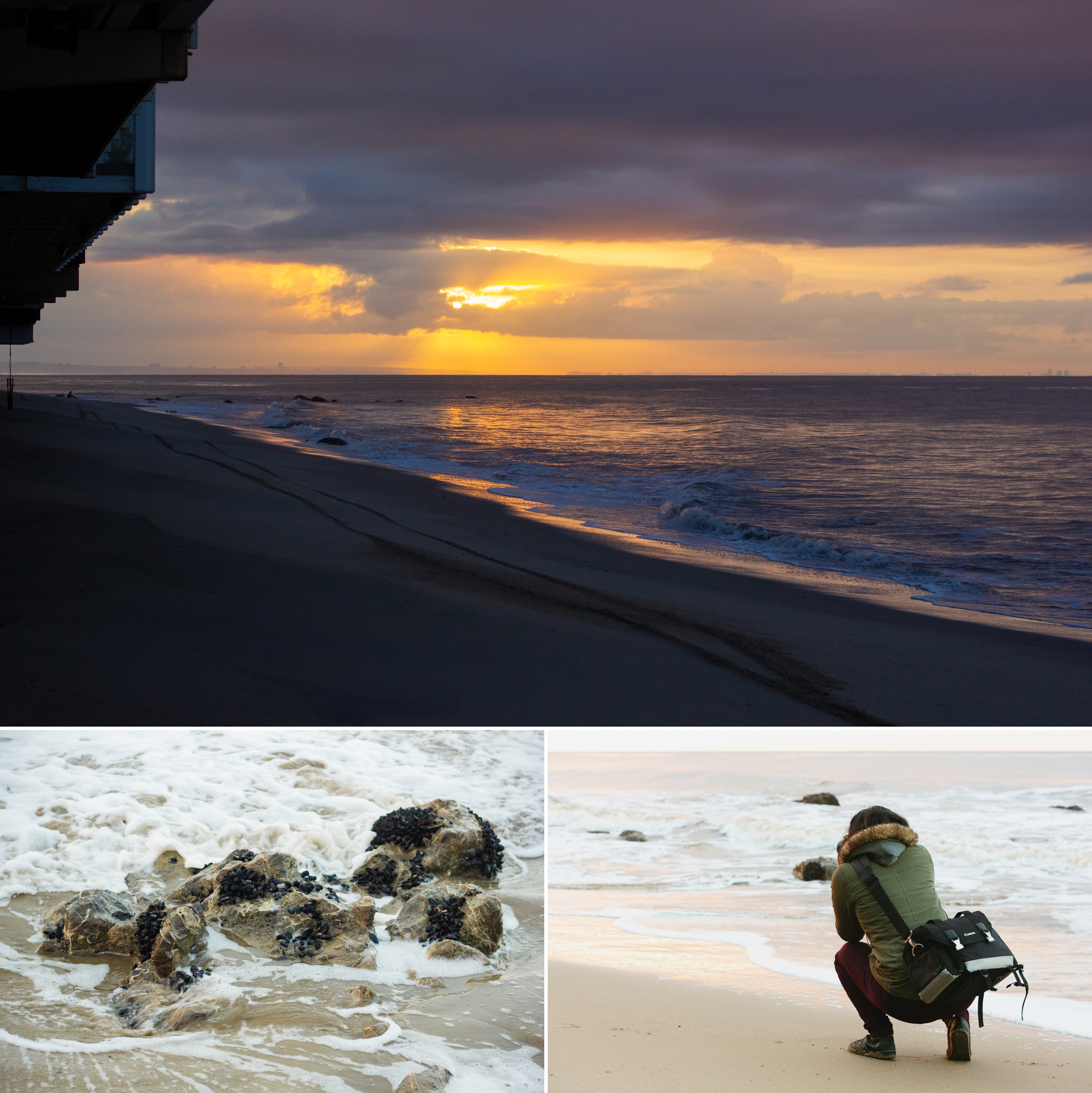 Right on cue at 6:15am, we spotted the two of them walking along the beach toward us.  We stayed back and tried to hide as much as we could.  I used my longest lens (70-200mm) and my assistant got a second angle (with a 50mm) from under the pier.  The next few images are of the sweet proposal!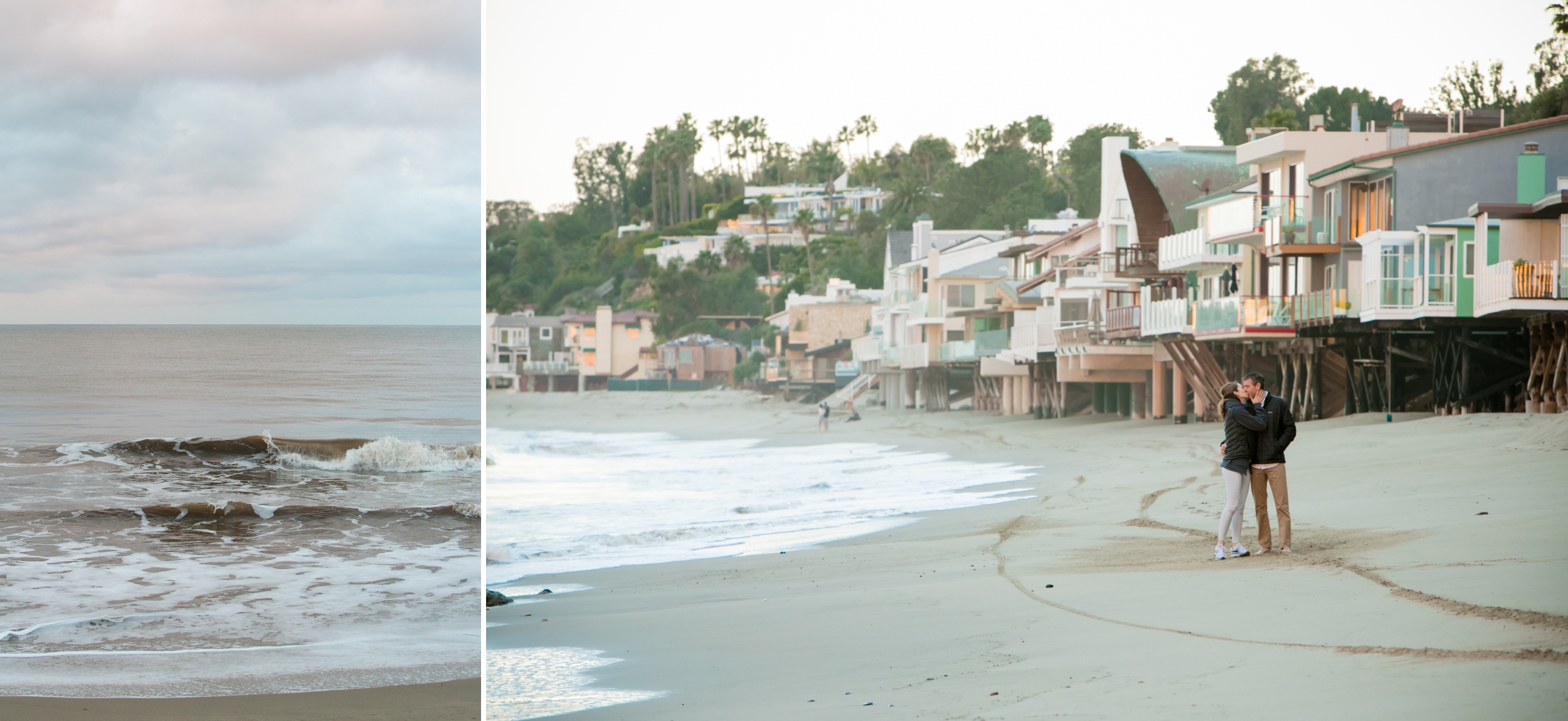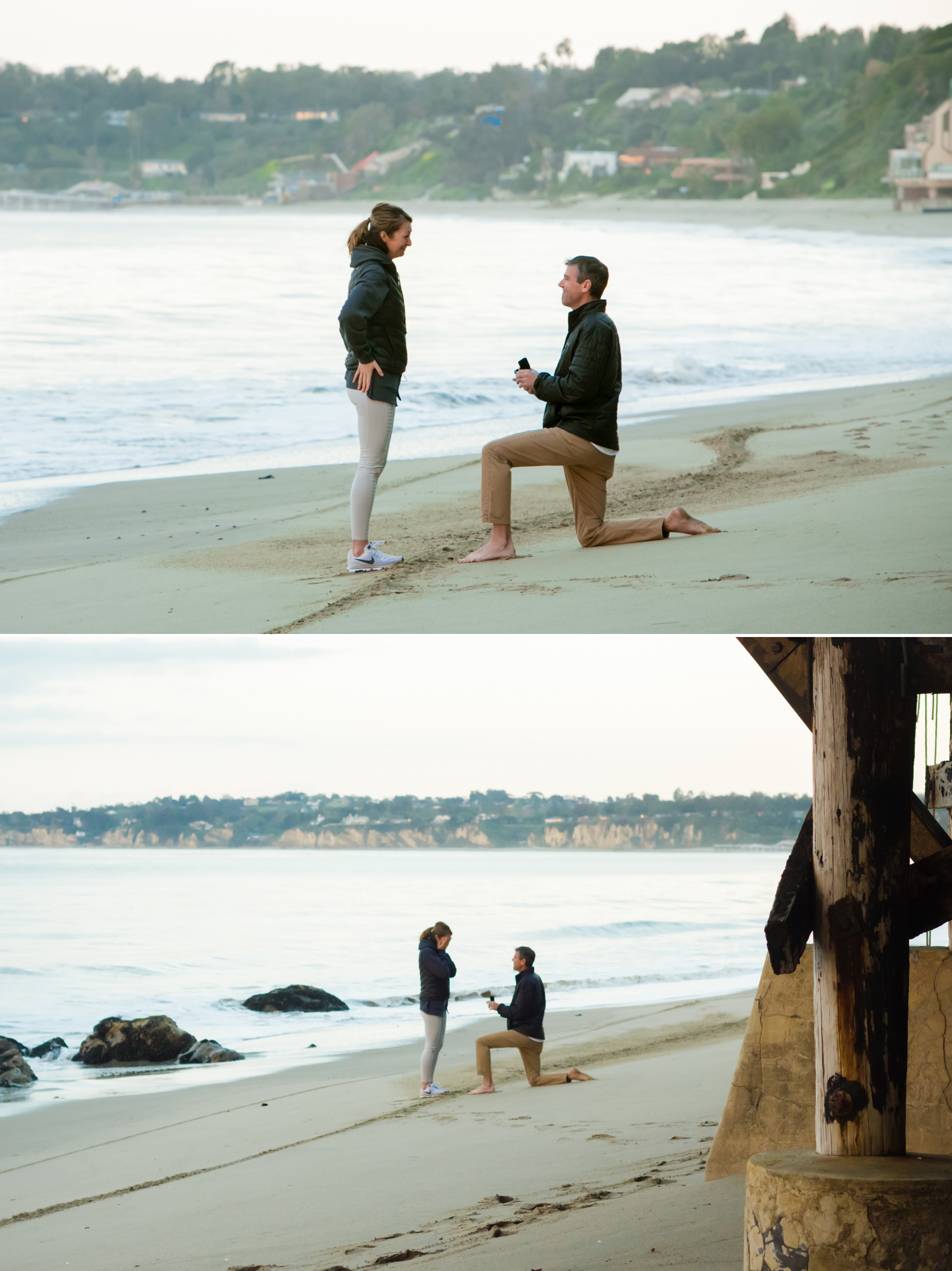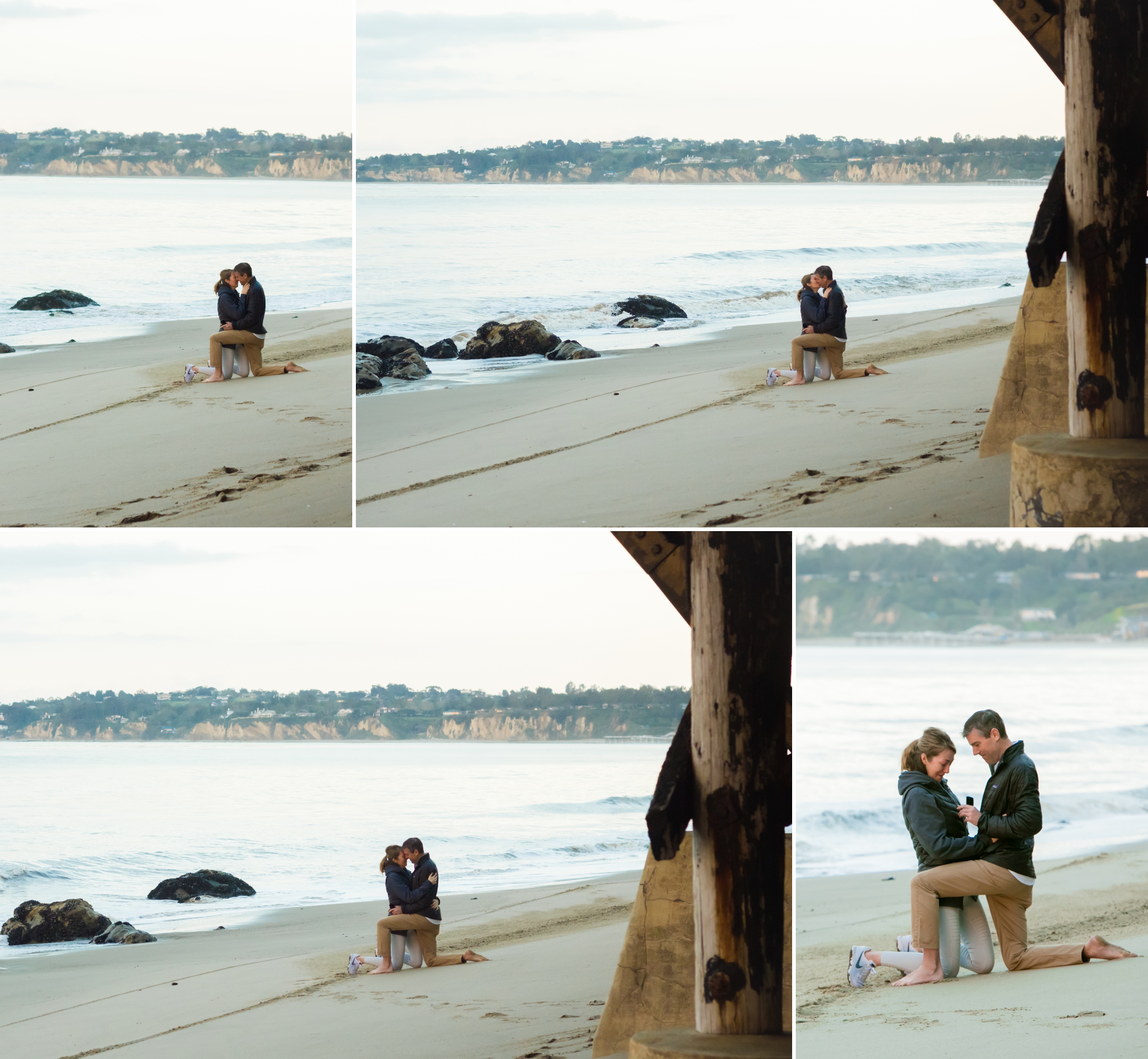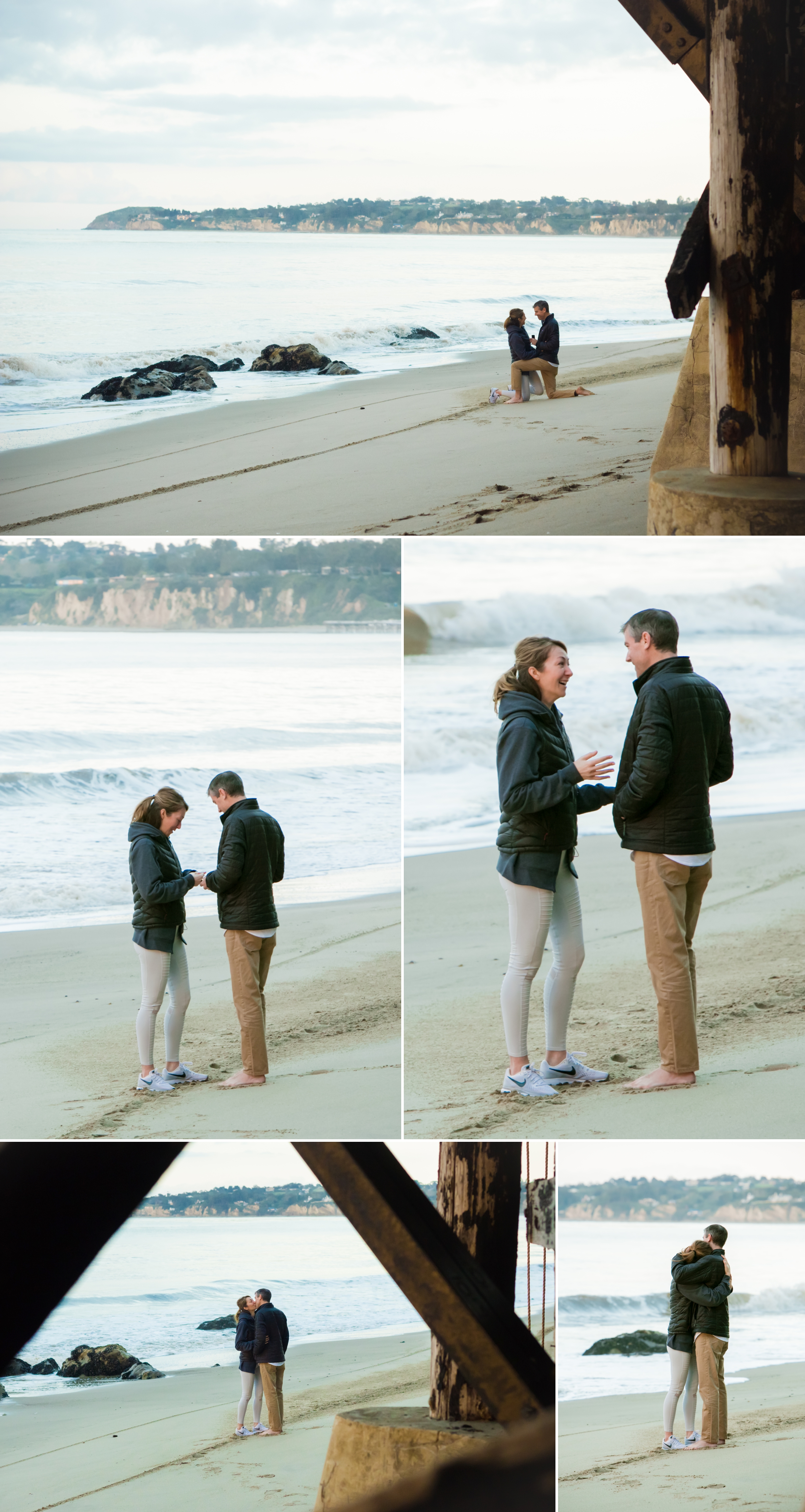 As you can see by the pictures above… she said "yes!"  She was thrilled to discover we were actually there for her!  After the proposal we did a little portrait session along the beach.  I love how there was so many great spots for pictures.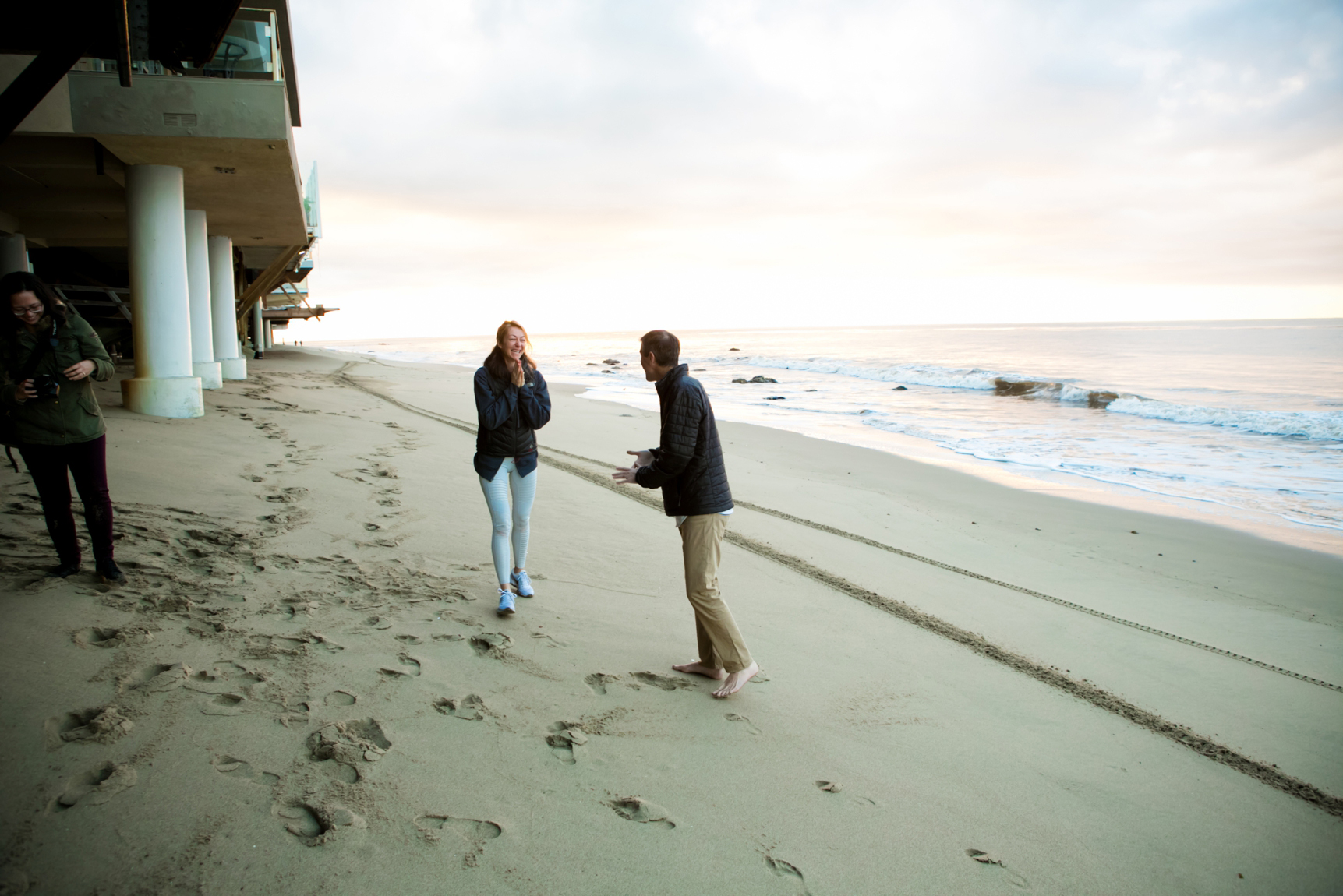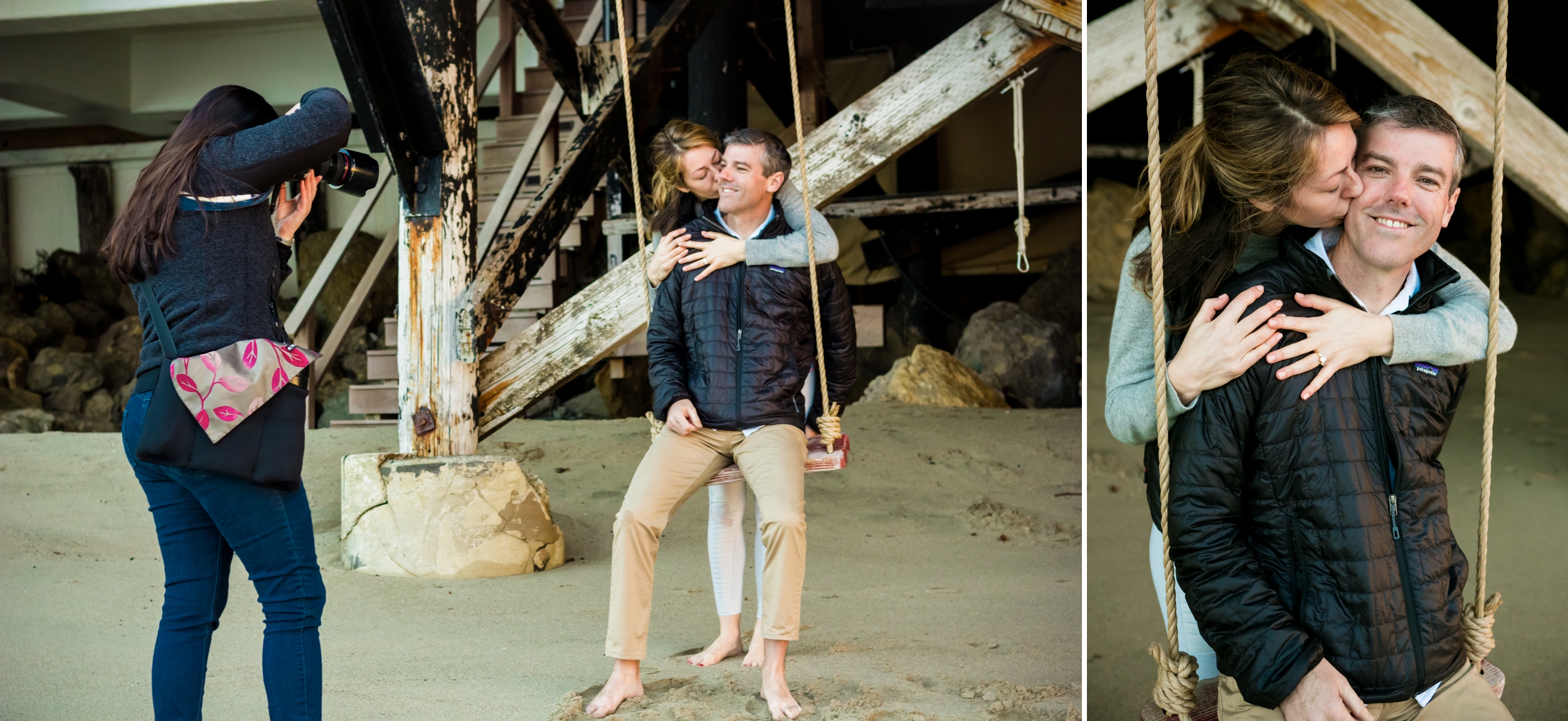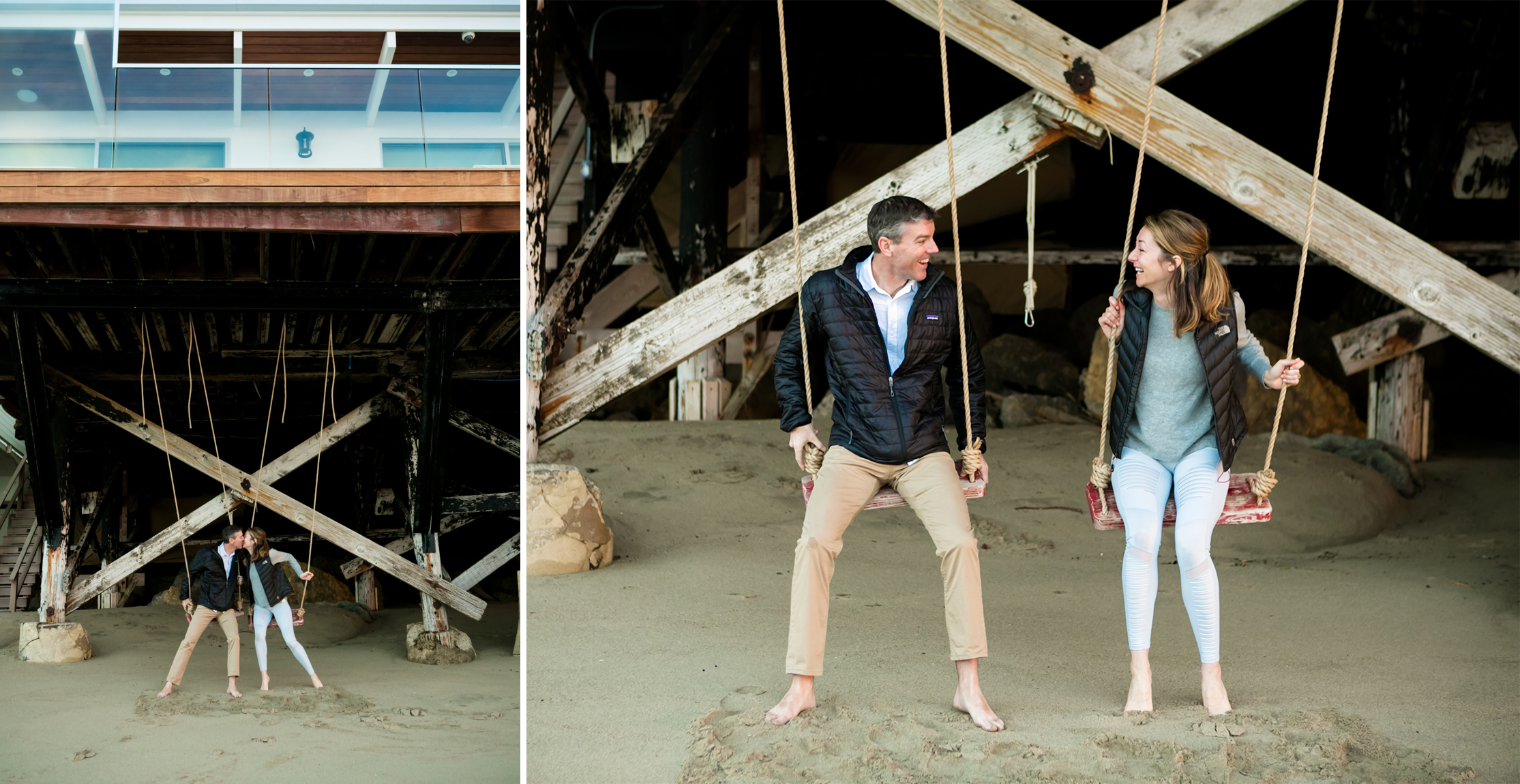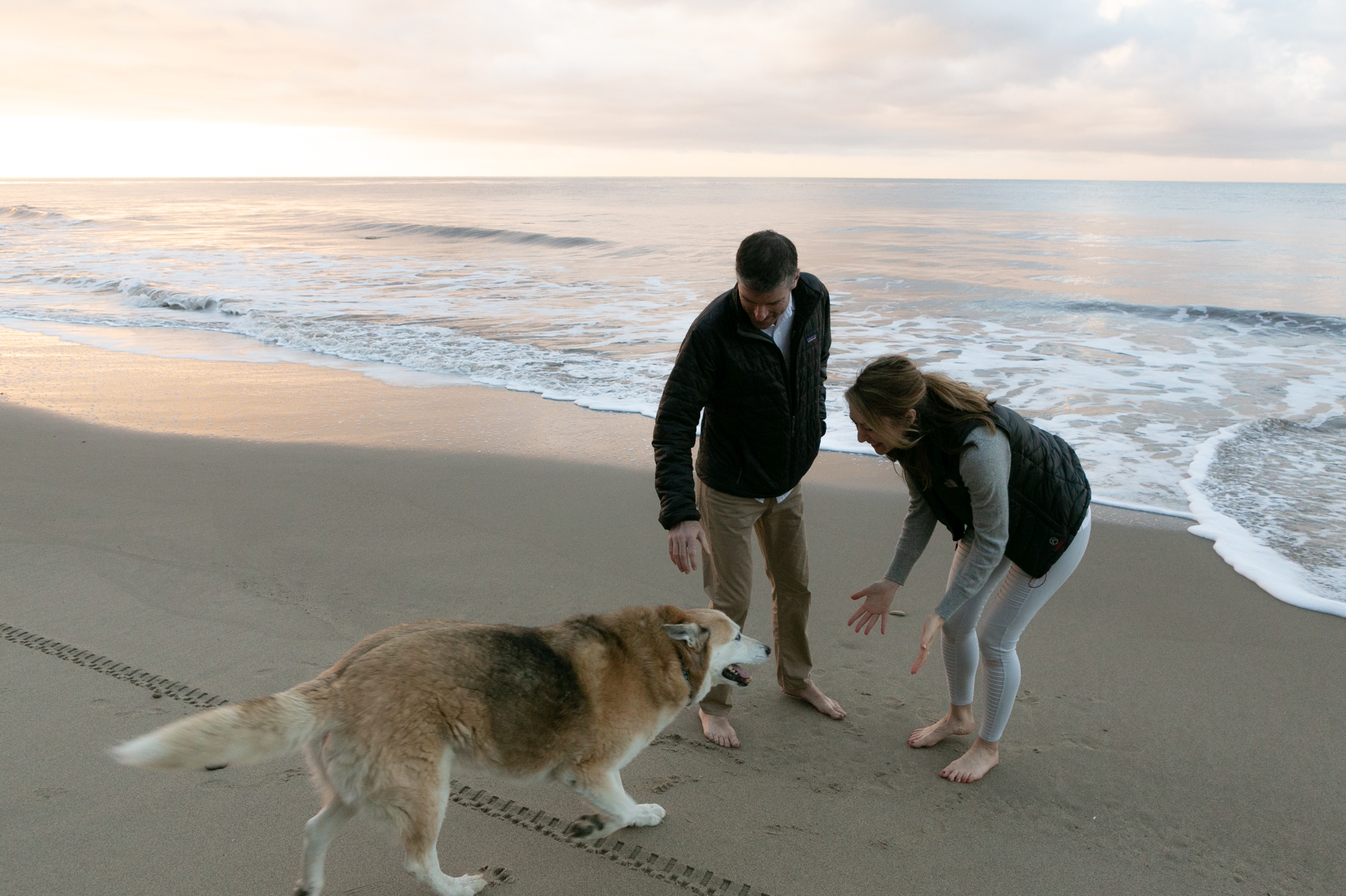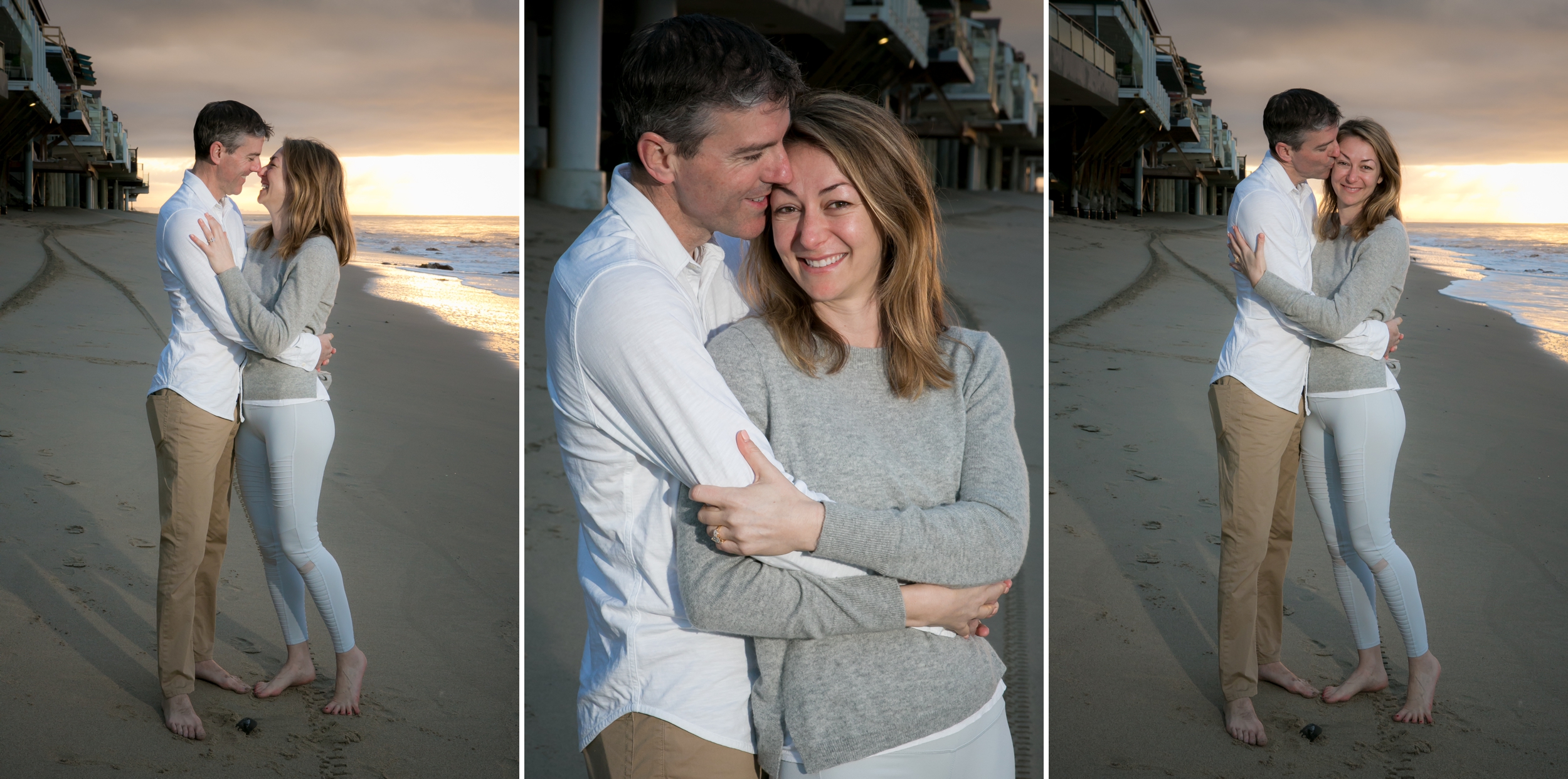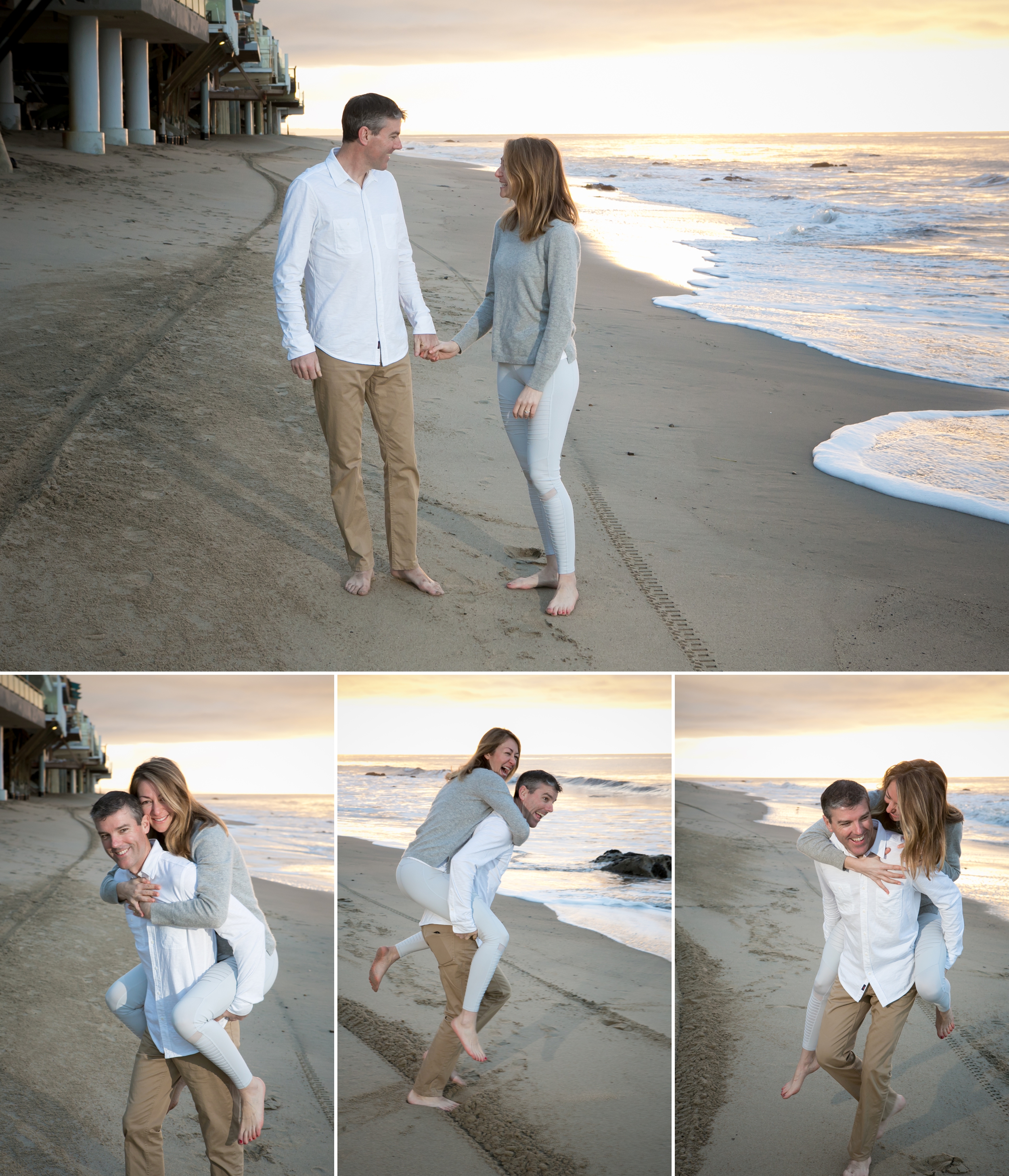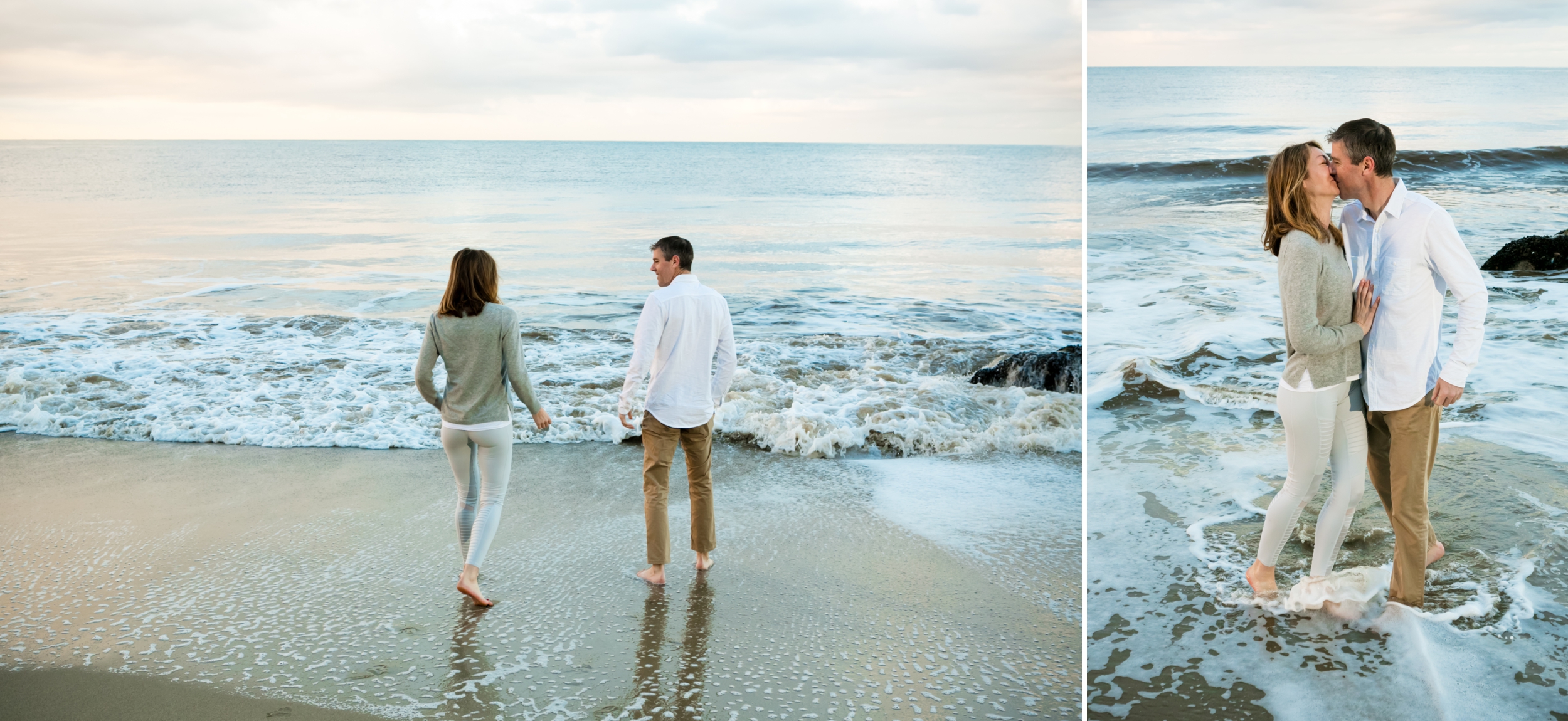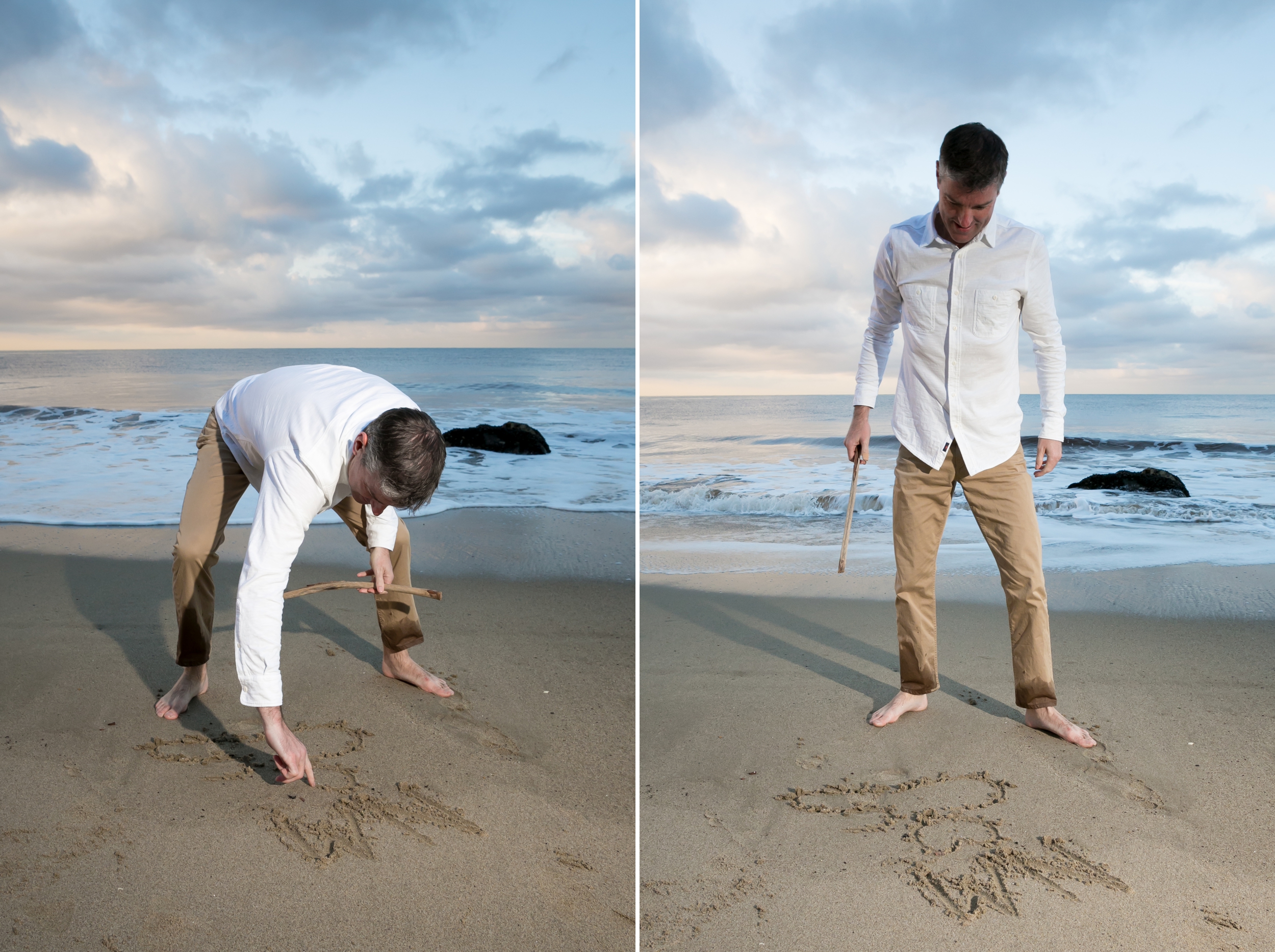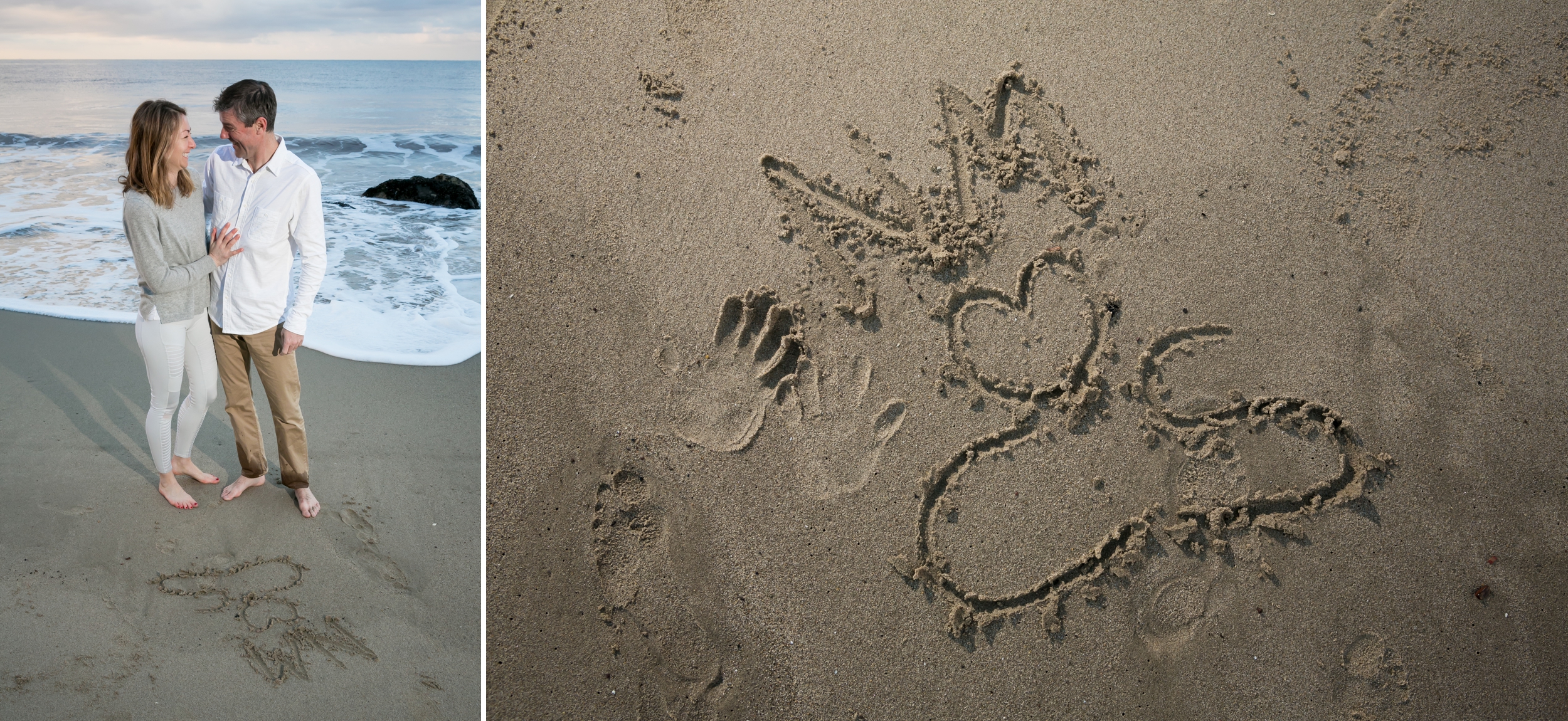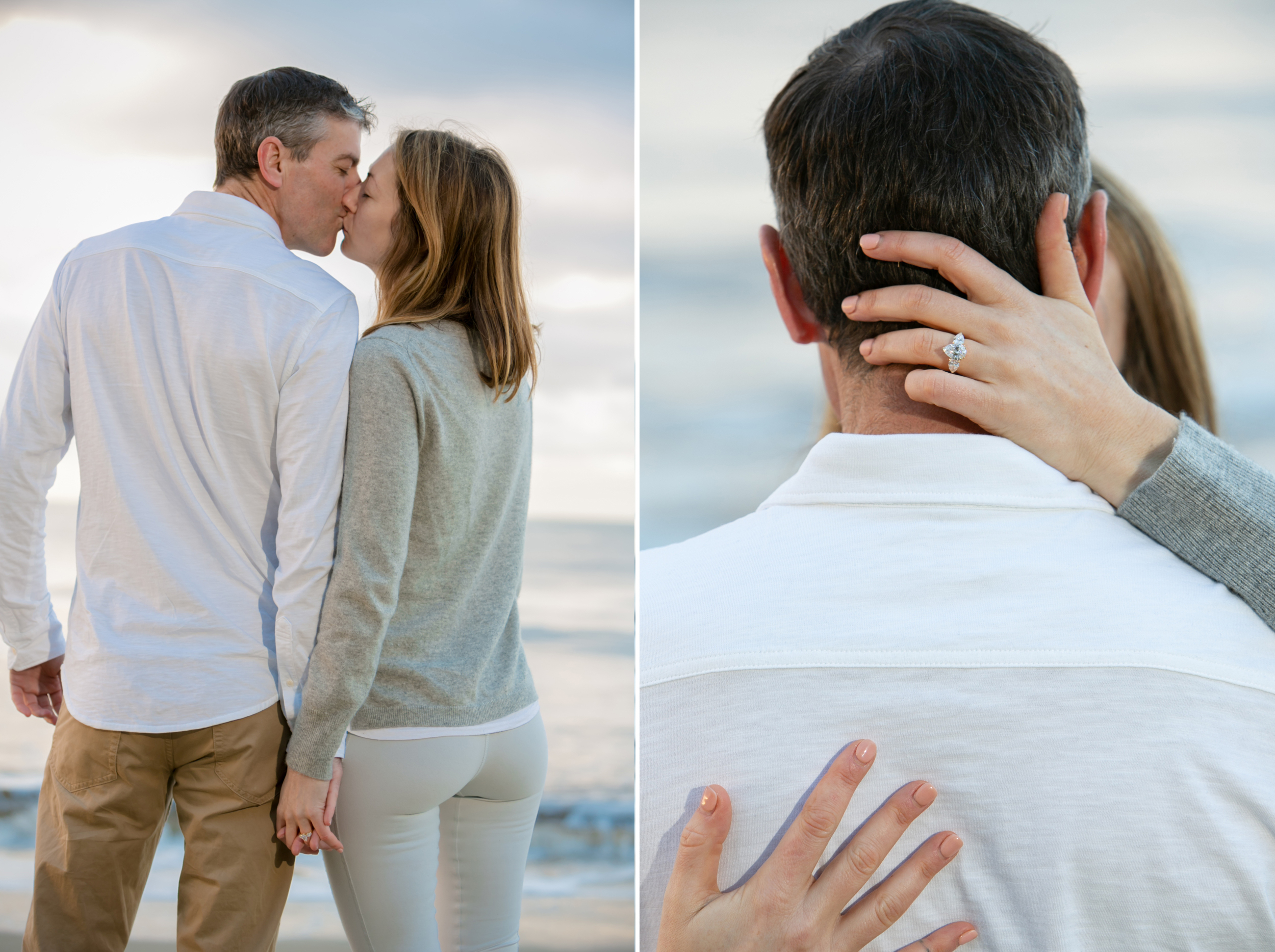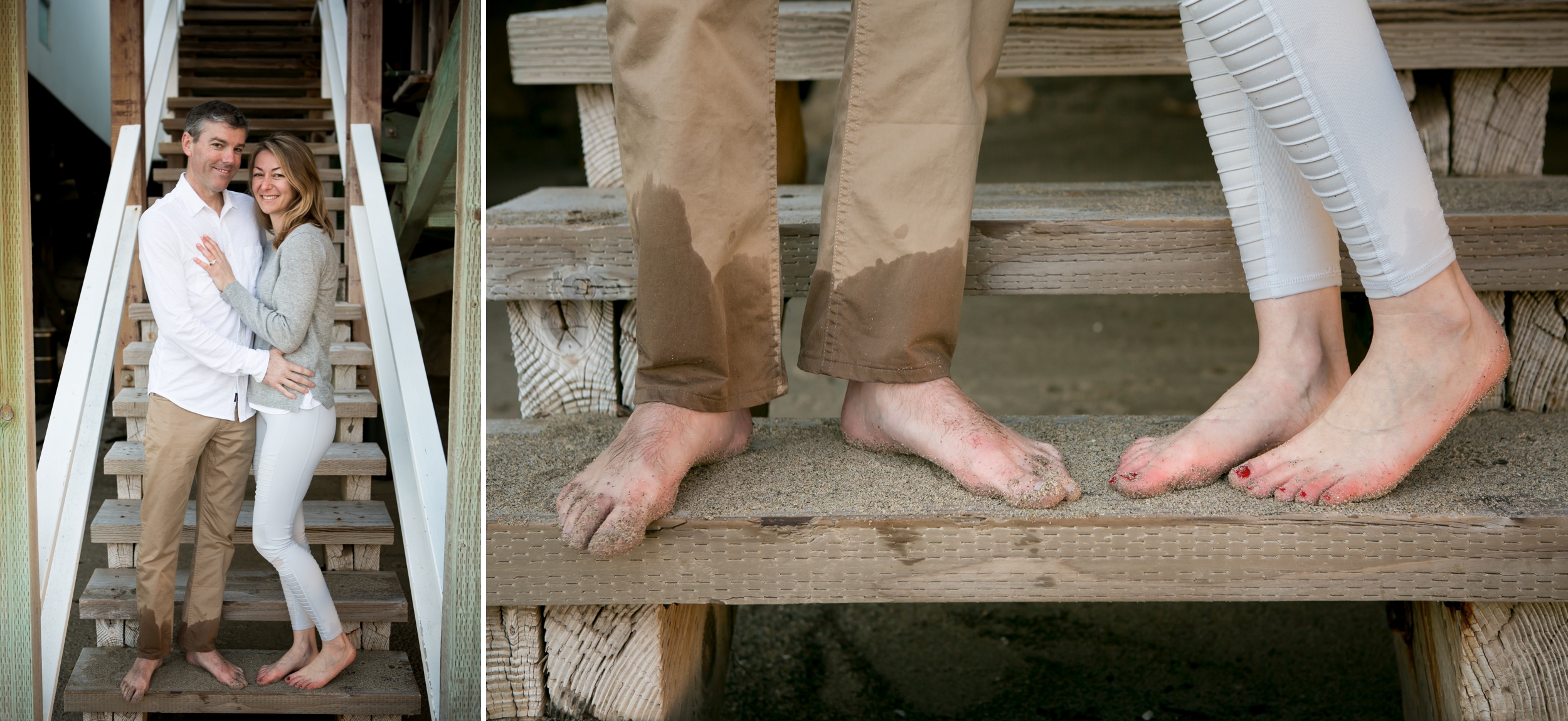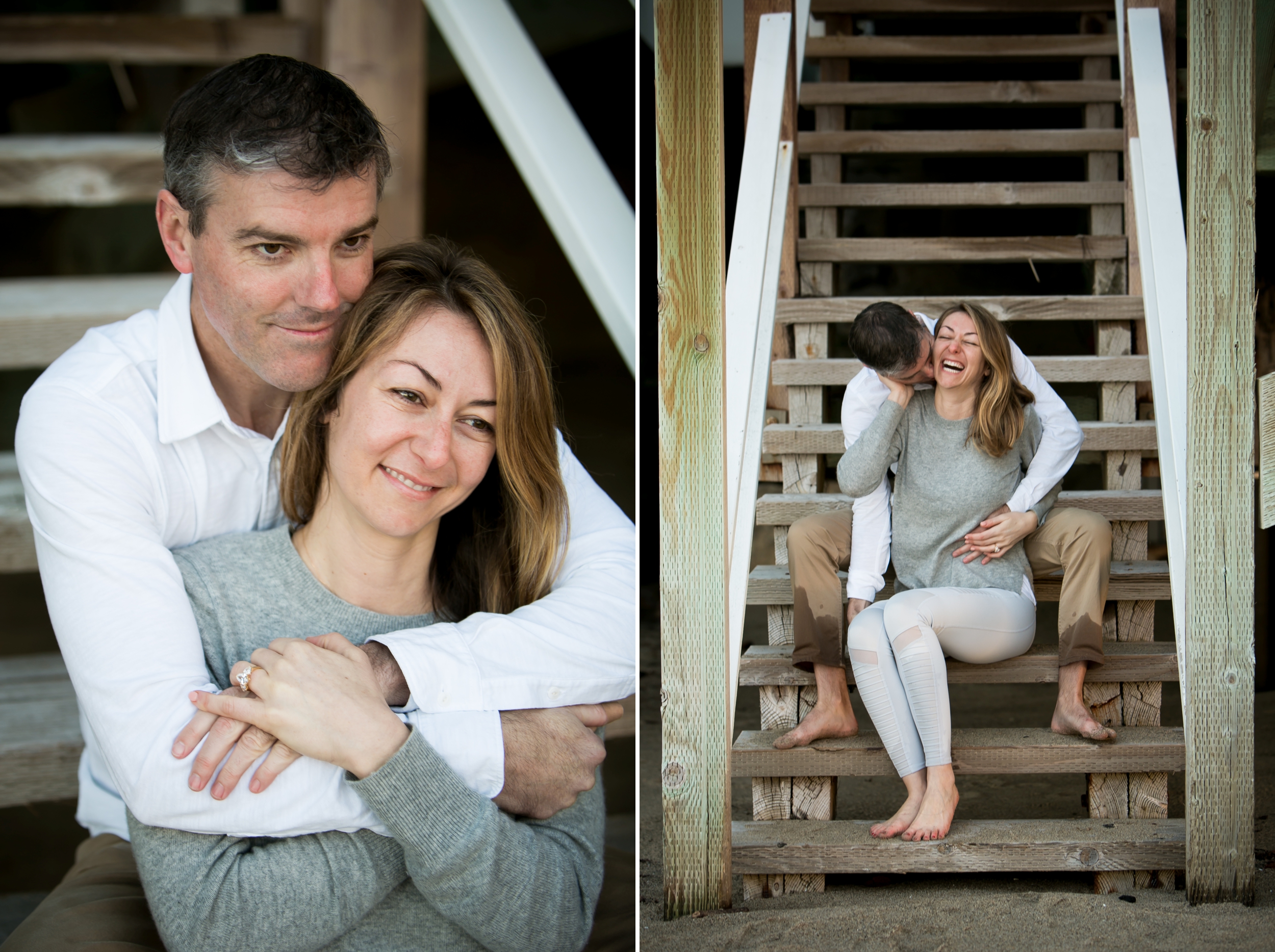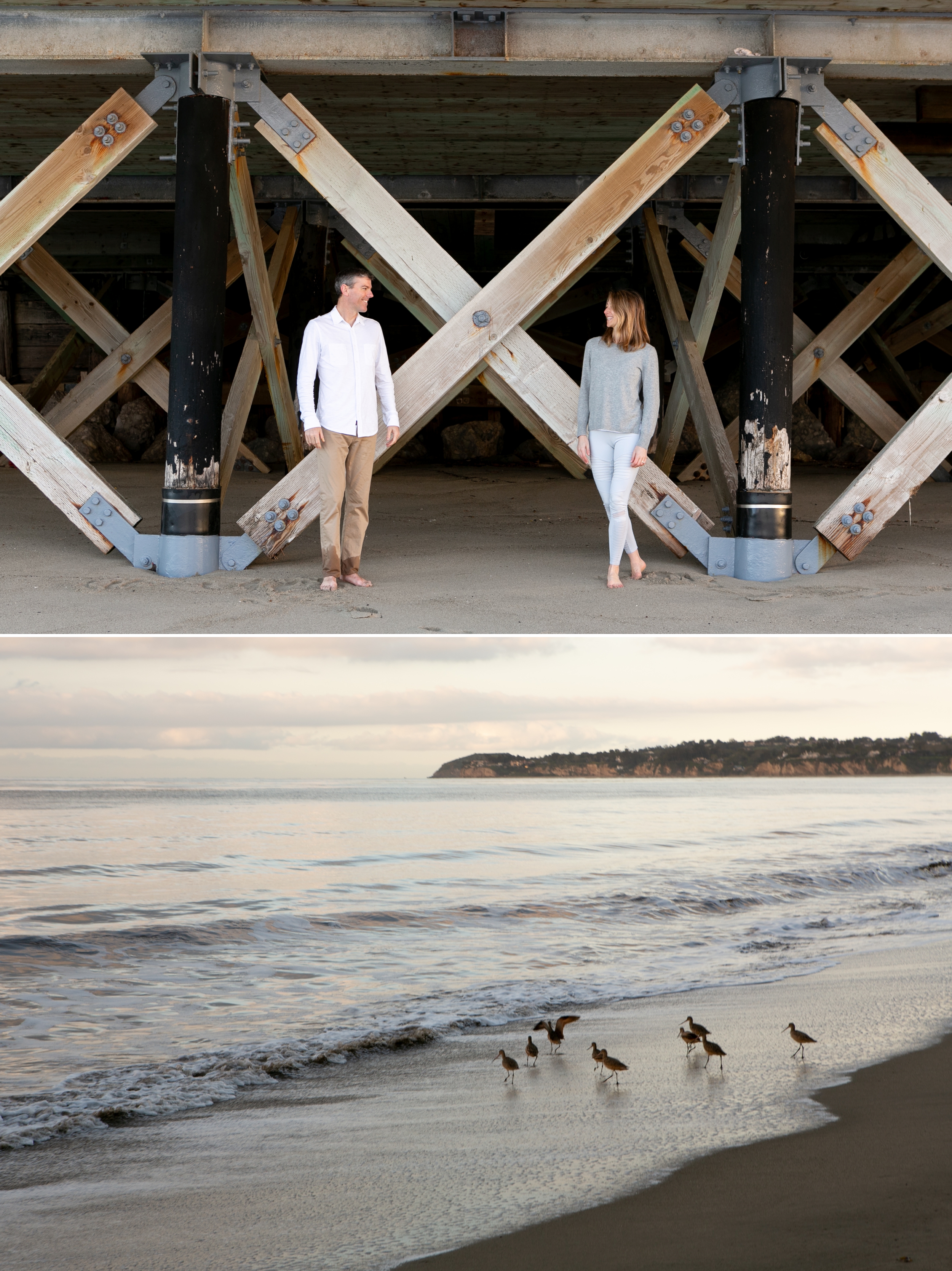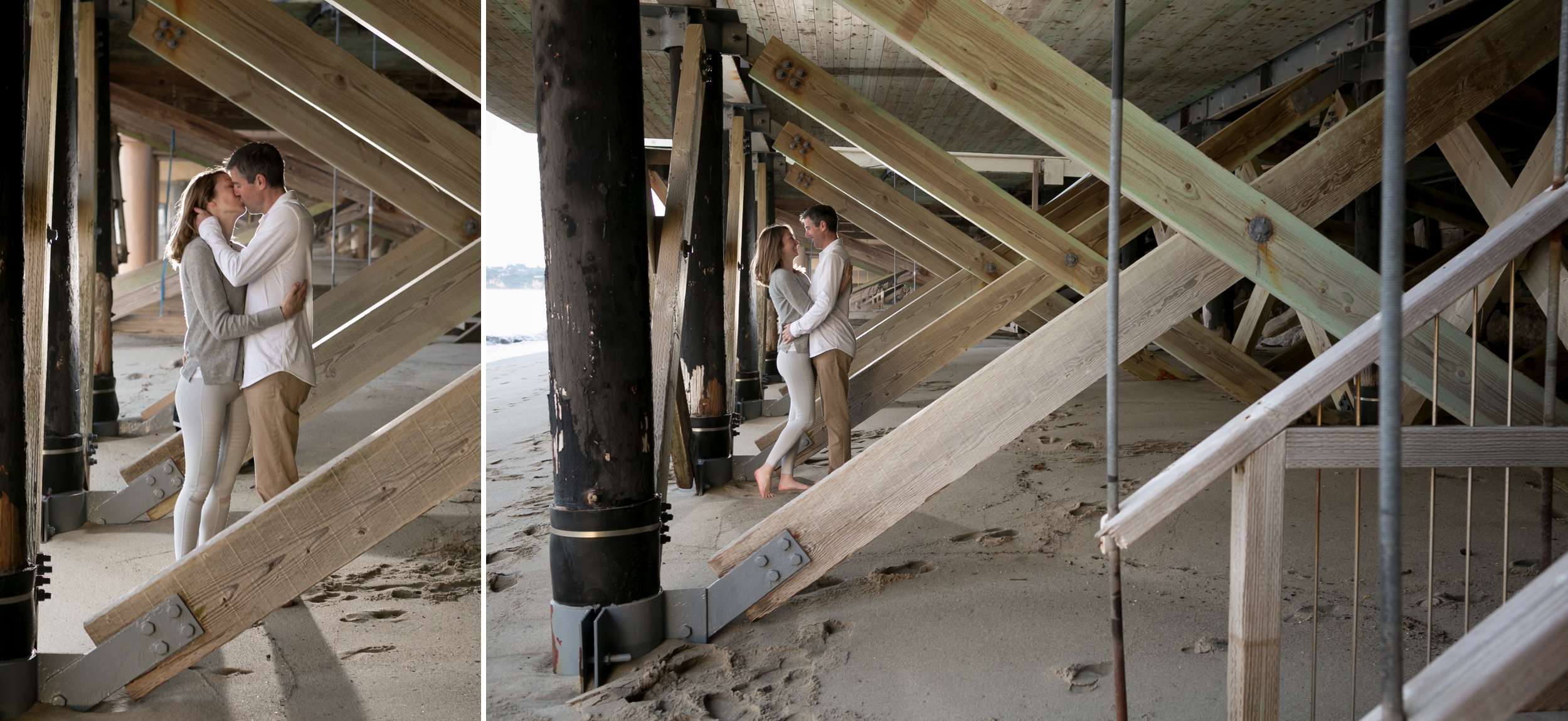 This last image below is my favorite.  Congratulations to the newly engaged couple!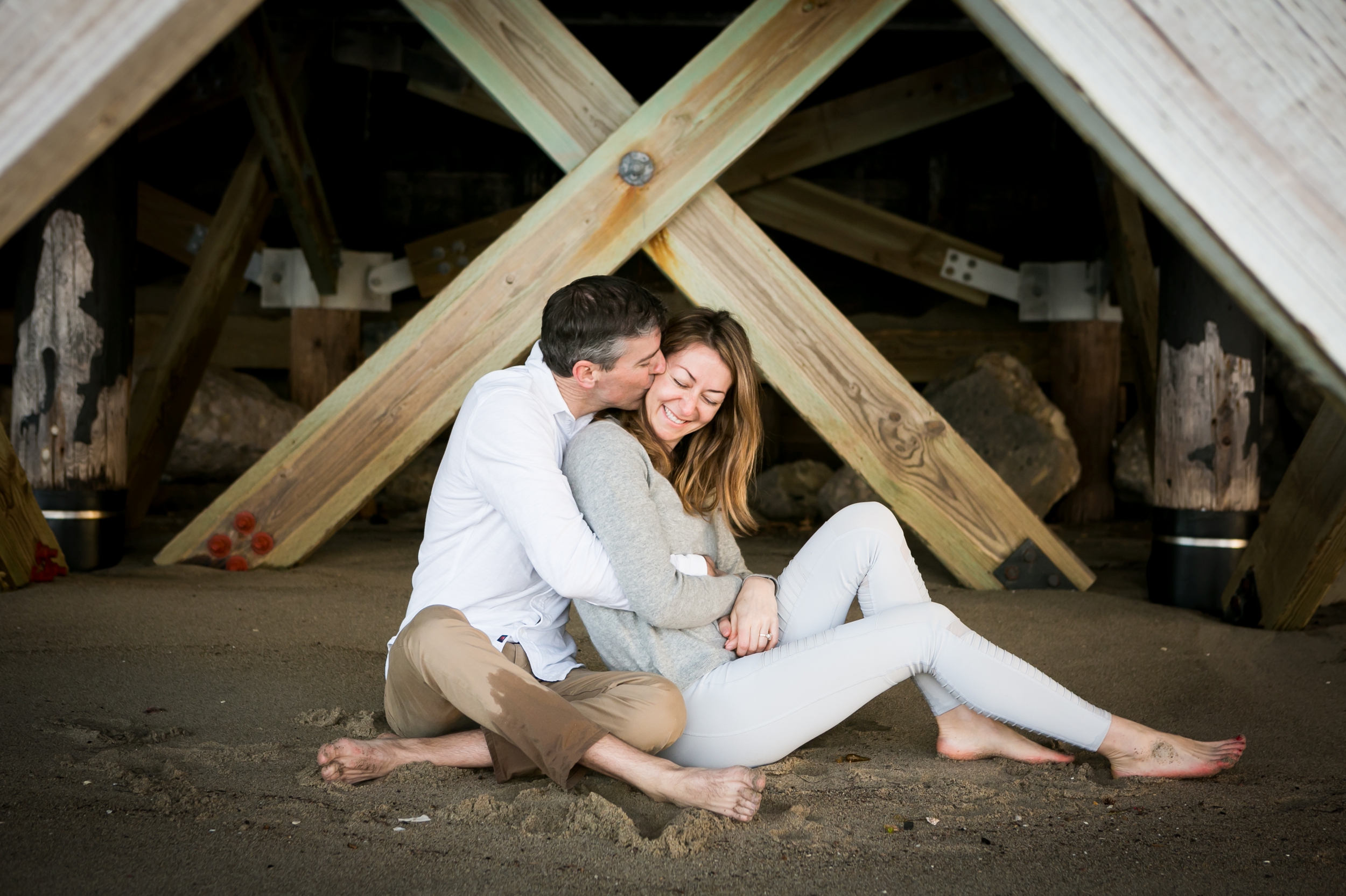 If you are interested in a proposal or engagement portrait session, CONTACT me today for availability!