I met Rynxes and Mylene on August 22, 2010 when I photographed a wedding they both attended as a guest.  Mylene was a bridesmaid and sang a song during the reception, and Rynxes played the piano for her.  Their relationship was just starting to bloom when I captured these pictures of them.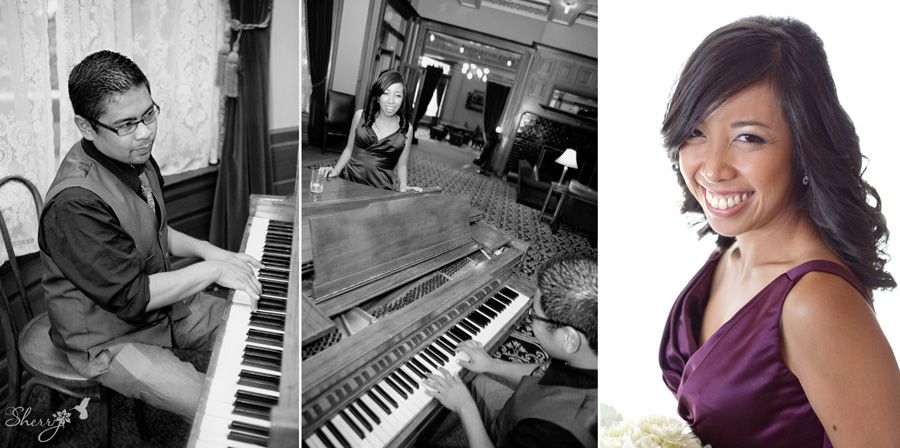 Since then, their love has been growing and Rynxes contacted me a couple weeks ago with his plans for a surprise proposal!  It seems like fate that these two met at church, where Mylene was on her way to become a nun.  Rynxes chose to propose at the historic Cathedral of Our Lady of Angles.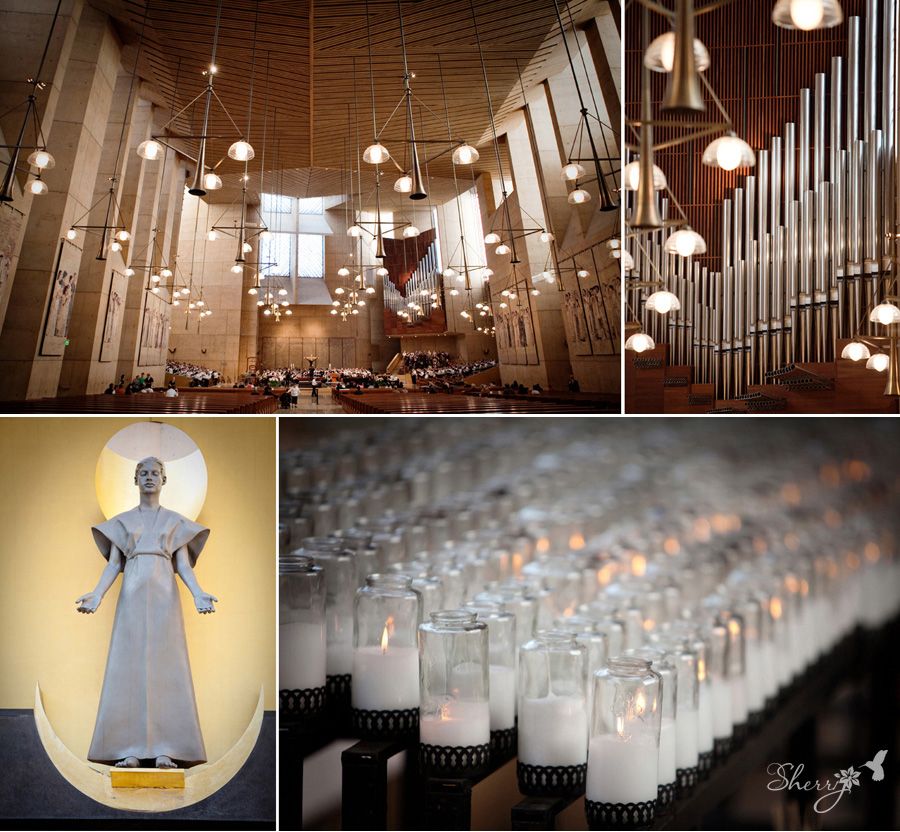 On the day of the proposal (Sunday), the church had a gathering of 1000+ choir singers.   The acoustics was amazing and it made the day even more special!  For the past 2 weeks leading up to the proposal, Ryxnes made daily prayers and wrote notes in a book to share with Mylene.  If you personally know these two, ask for the story about the book and what happened to it.   =)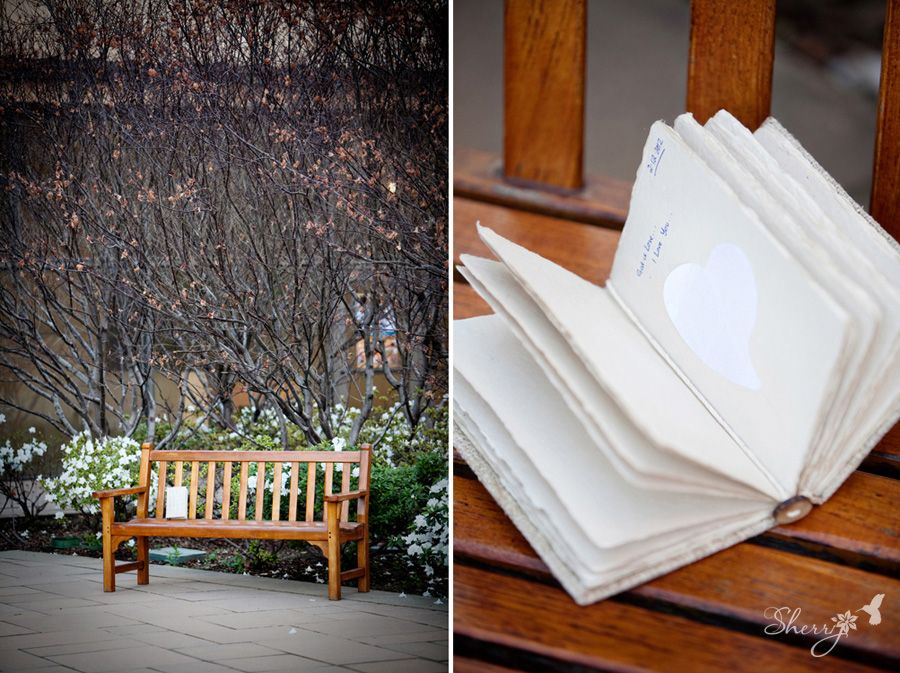 Rynxes wanted to have the proposal documented at the exact moment it happened, which meant I had to be in stealth ninja mode until then.   When they first arrived, I found them having a quite moment together in prayer.  I was hiding behind the pillars.  Thankfully the Cathedral of Our Lady of Angles is a popular tourist destination, so there were tons of other people everywhere with cameras.  I hope I blended in well and didn't look like a creeper!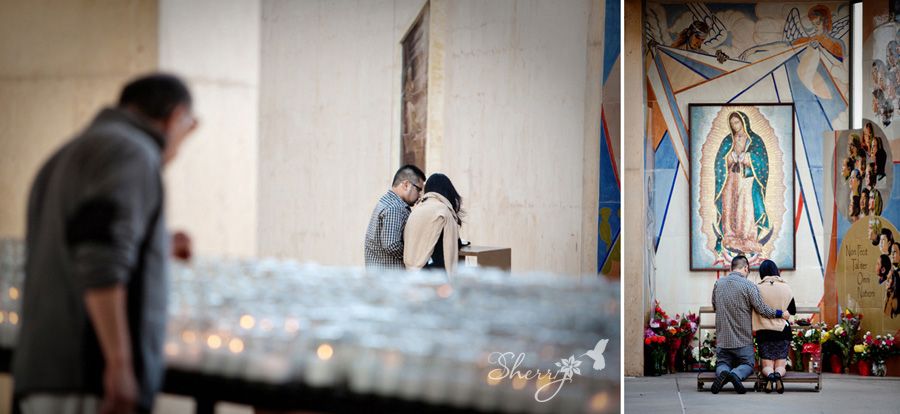 Then, they walked to a bench in the courtyard and had a short chat.  Soon after, he got down on one knee!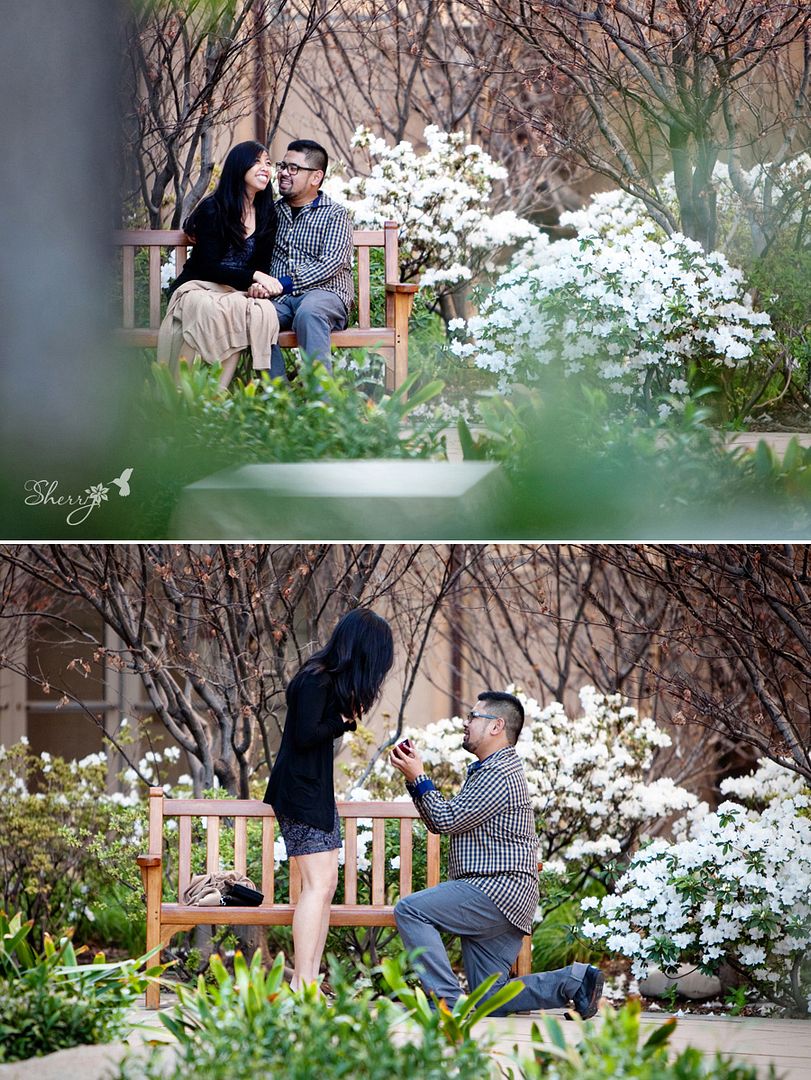 She was so surprised and emotional… and I was so excited for both of them!  Her answer was "okay!!"   I snapped some pictures as they were both glowing!  This was so fun, and I'm totally honored to be able to document this moment in their lives.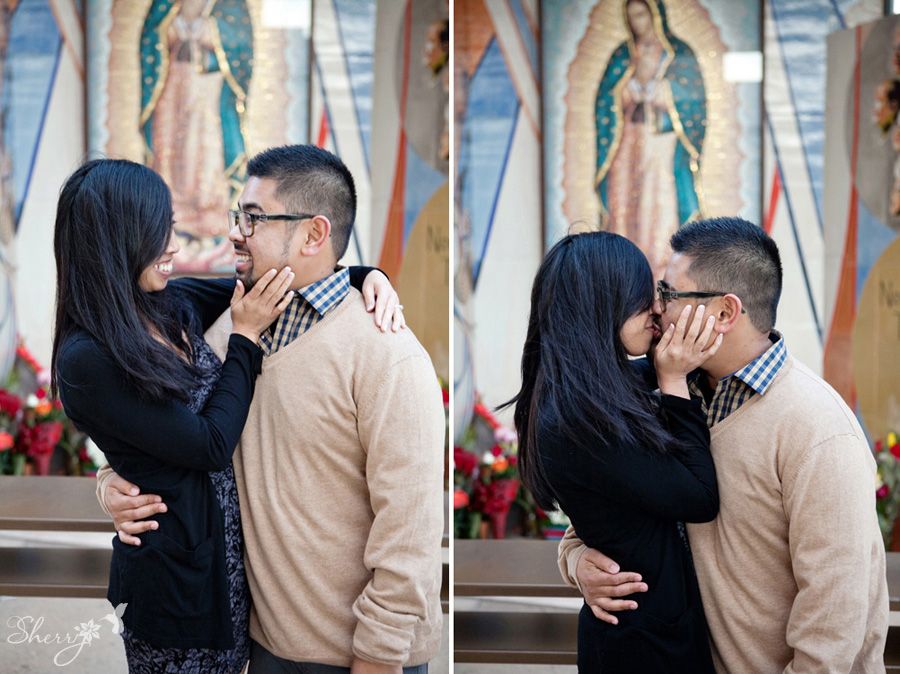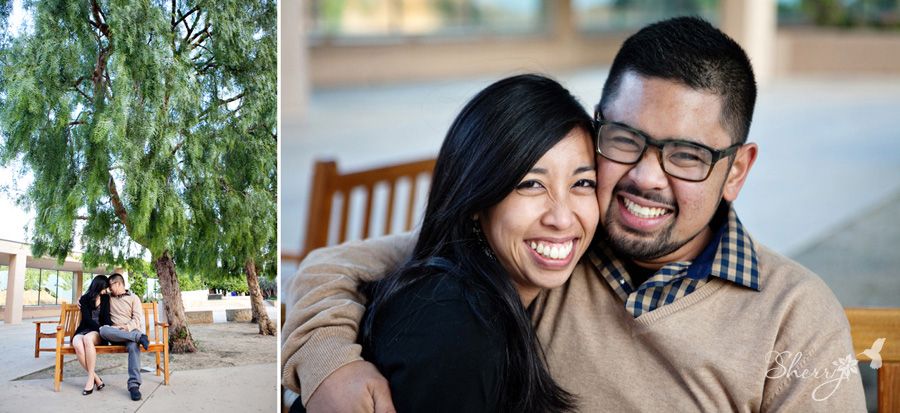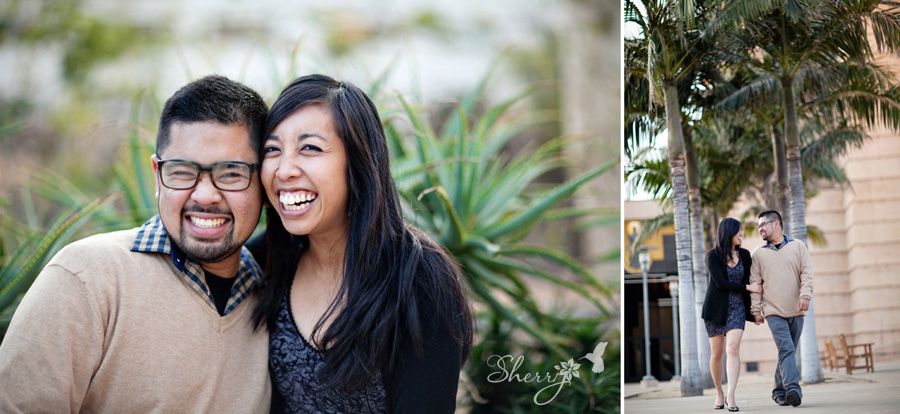 After some pictures, we said adieu… but little did Mylene know that Rynxes had another huge surprise waiting for her.  He invited 60 of their closest friends and family to a surprise dinner at Miceli's Italian Resturant in Studio City.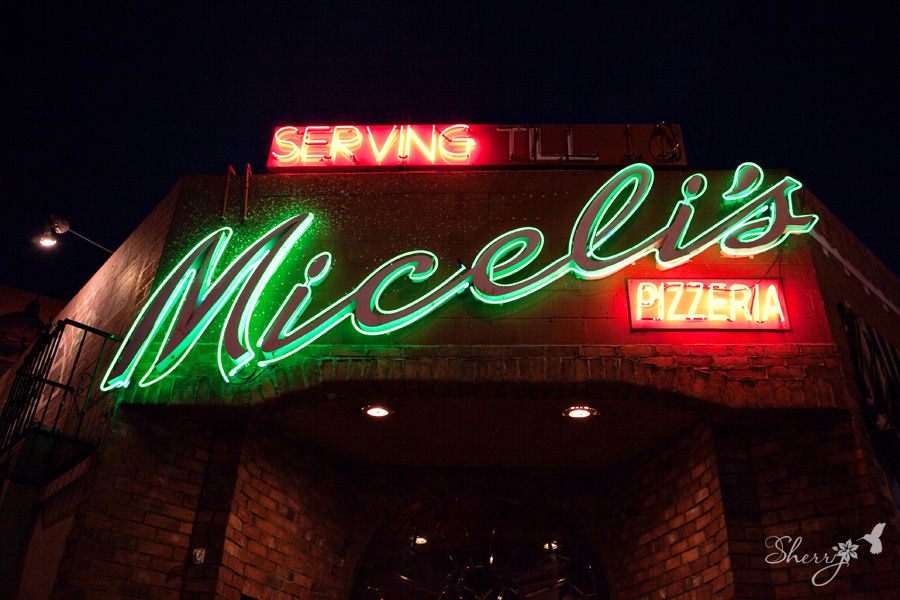 This was the look on her face when she first entered and saw everyone!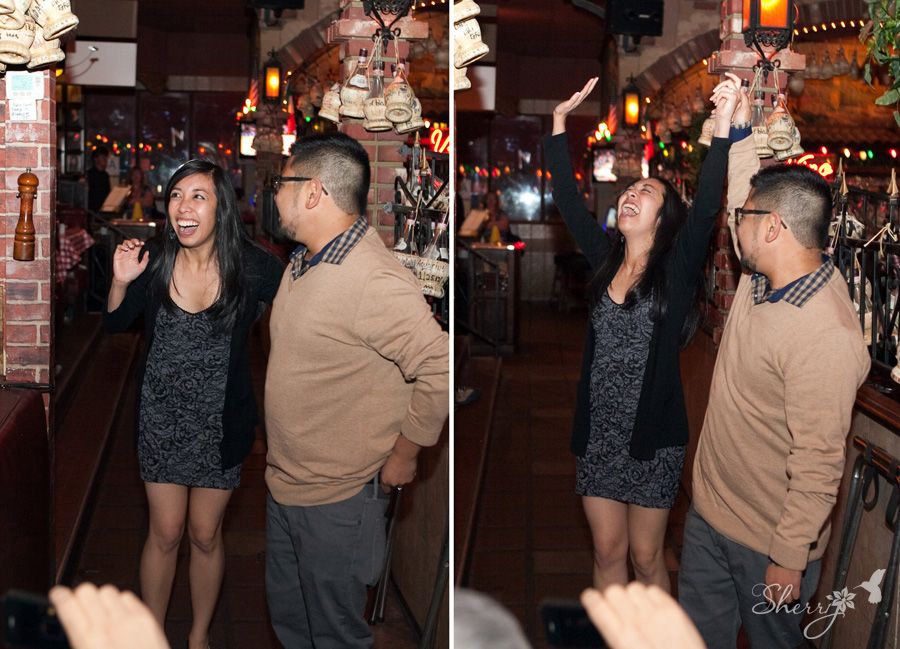 Near the end of the night, we took a family pictures with their parents, and some of the guests.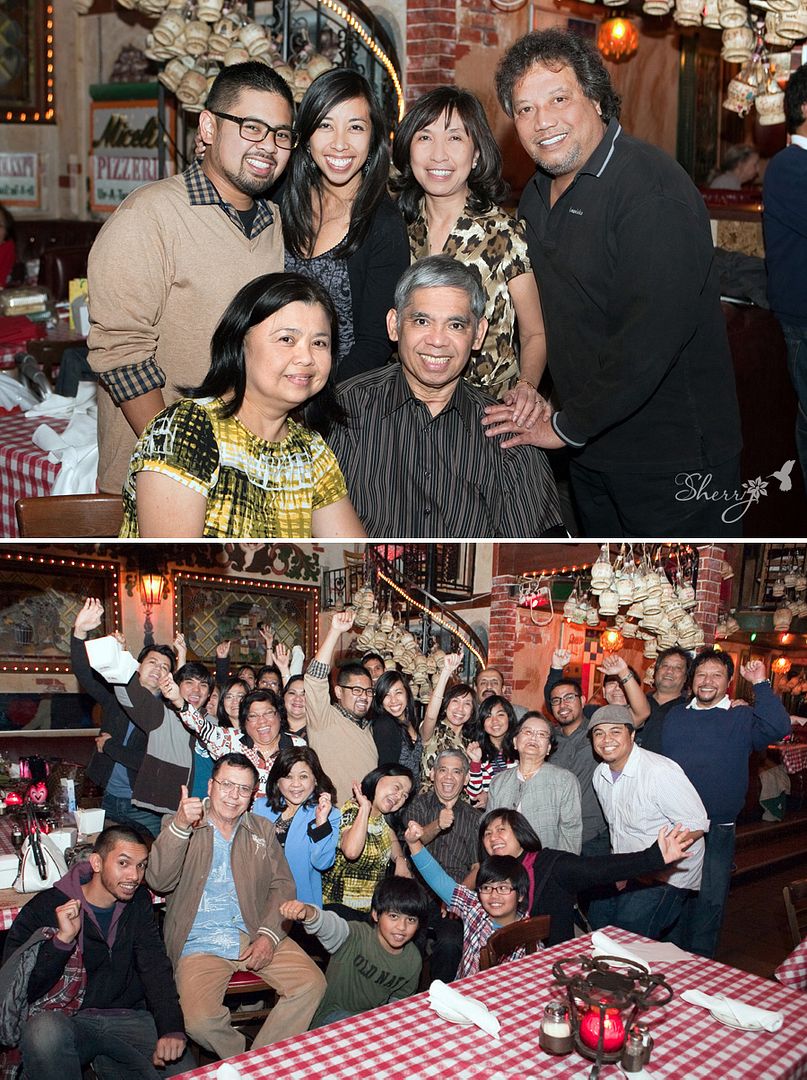 How romantic is this story~!?  I want to say a big congratulations to Rynxes and Mylene!!  Here's to many more moments to come.  =)