"Sherri is, in my opinion, the best photographer in the Greater Los Angeles area. She meets and exceeds my needs, and the needs of the many clients I have referred to her over the many years we have worked together. In addition to being extremely talented, professional, punctual, and responsive, she also goes the extra mile to make clients feel special...every client of hers has a VIP experience. The weddings and events she and I have joined forces on (I am a planner) have frequently been published because of the exceptional quality of her photos, and her ability to get the shots requested...every. single. time."
Julia Kadish, wedding planner
"My husband and I first met Sherri after a great recommendation from our wedding planner for our destination wedding in Los Olivos. We loved her pictures and how she makes her subjects look at ease. We planned a fun engagement session in our neighborhood in Long Beach alongside the beautiful ocean. Sherri gave me an outstanding recommendation for a makeup/hairstylist and gave us tips on what to wear and the time of day for the best pictures. From that session she made us a really impressive book of our pictures. I was very delighted.
For our wedding, we first had Sherri photograph our Halloween rehearsal dinner as all our guests were wearing costumes. These pictures are up on our home and I love seeing them daily. I contacted Sherri 5 years after our day and she was able to help make a photo collage of the pictures for me. She was so quick to respond and get the collage together for me. Our wedding is really gorgeous and I am so thrilled with the wedding photos we will have to share with our children for the rest of our lives. She is also terrific at Boudoir photos!!
By far Sherri is my favorite photographer and such a great woman. Her fantastic personality really made all the photo shoots really fun and light hearted! I keep in touch with her now to do our photos of our kids/family! She always makes time for our family."
Beth & Joe, destination wedding in Los Olivos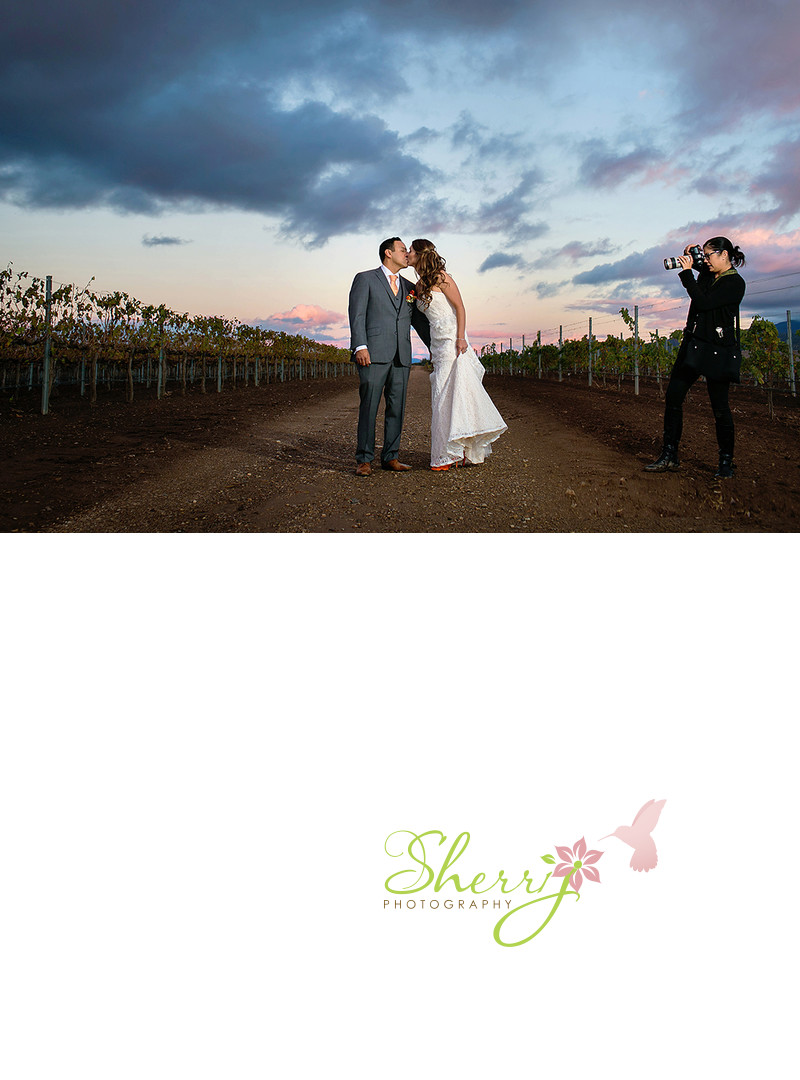 "Sherri is incredible. 5 years ago she shot our wedding and the photos are still as beautiful and timeless as ever. We have been so happy with her work that we recently had her shoot photos for our new office website and she sure delivered. The images are stunning and we can't wait to get them up online for our potential clients to see. I would highly recommend her to anyone looking for excellent photos."
Aurora & Dr James Allen, Allen Chiropractic Mission Viejo
"I have hired Sherri five times for various professional photo needs. She has done several portrait sessions for me and my employees, and I hired her to shoot portraits for a client of mine. All sessions were very different from corporate bio photographs to fun, family/pet photographs to laid-back beach photos...she always captures beautiful light and makes the subjects shine. In addition, she did a fabulous job capturing my business space...I own a small day spa, and Sherri did a great job putting it on film for my website."
Rene B. Beach Beauty Bar, Huntington Beach
"Sherri did my portrait maternity shoot at Malibu . It was an ambitious shoot since I was 7 months pregnant, we all woke up at 5 am ish to make sunrise , and there was sand and stairs to trek through . Oh, and it was January so even though we are in LA- it's the coldest time of the year. All elements that could be stressful. She made me feel AND look lovely in her photos, everything I wanted to remember about pregnancy. We captured the sunrise .I had seen her wedding & real estate photos and know that they are professional and gorgeous . She is meticulous in her edits. I got the proofs super quickly. She's a delight to be around; thank you for preserving our memories!"
Mai, maternity session Malibu
"Sherri is absolutely amazing!!! I am so glad she was able capture moments from our special day!!! She shot tons of pics at our beach wedding at Salt Creek Beach in Dana Point and I don't know that there is anyone that could have done a better job! She was so fun to work with and helped us get in all of our great shots to stick to our timeline. I have already given her name to a few people I hope they contact her. It was also pretty nice to get photos back after only a few weeks rather than having to wait months. Thanks so much Sherri!!!"
Candace & Cedrec OC Beach wedding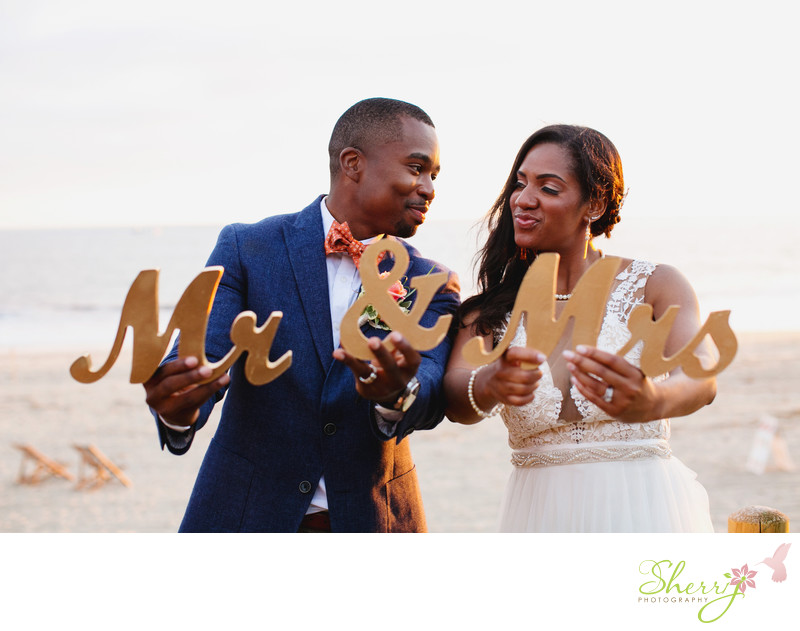 "After booking the venue your photographer is the most important aspect of your wedding day. It was one of the hardest decisions I had to make until I found Sherri. My husband and I instantly fell in love with her work. She makes wedding photography look effortless and dramatic at the same time. It was such a relief having Sherri by my side on my wedding day. Everything I asked for she helped make happen. She is a true professional and handles every shot with care and the day with grace."
Victoria & Tony Flame