What: Alex's Bar Mitzvah
Where: The House of Blues, Sunset Blvd Hollywood.
Photography: Paul Esposito/Tasty Pie Photography + Sherri Johnson Photography
Entertainment: Groovy David Entertainment
It's not everyday I get to photograph a Bar Mitzvah, and even fewer times a Bar Mitzvah at the House of Blues! Alex celebrated his special day with close friends and family.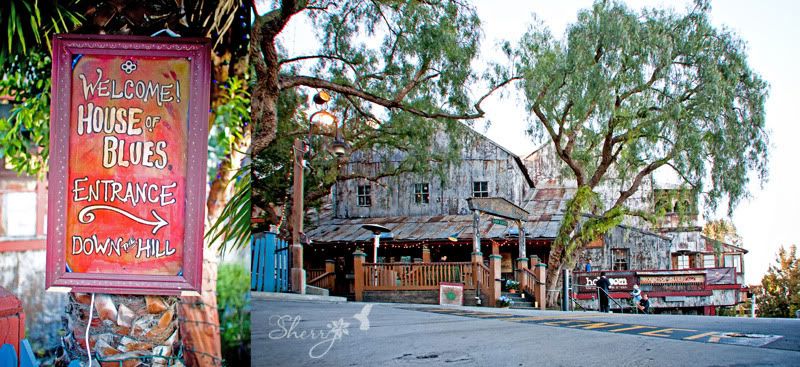 The decoration was absolutely beautiful and fit for a teenage boy.  The place cards had guitar picks, a very cute idea!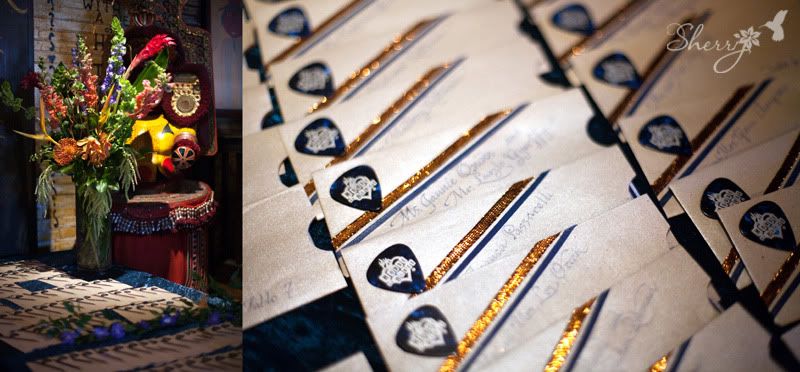 Welcome to "Club Alex"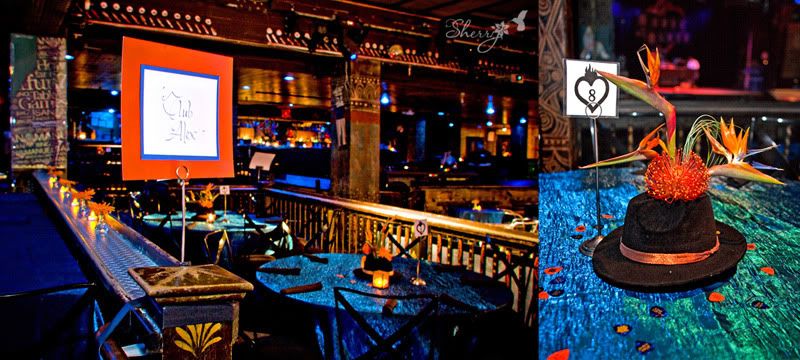 Tracey (Alex's mom) with some friends during cocktail hour at the upstairs bar.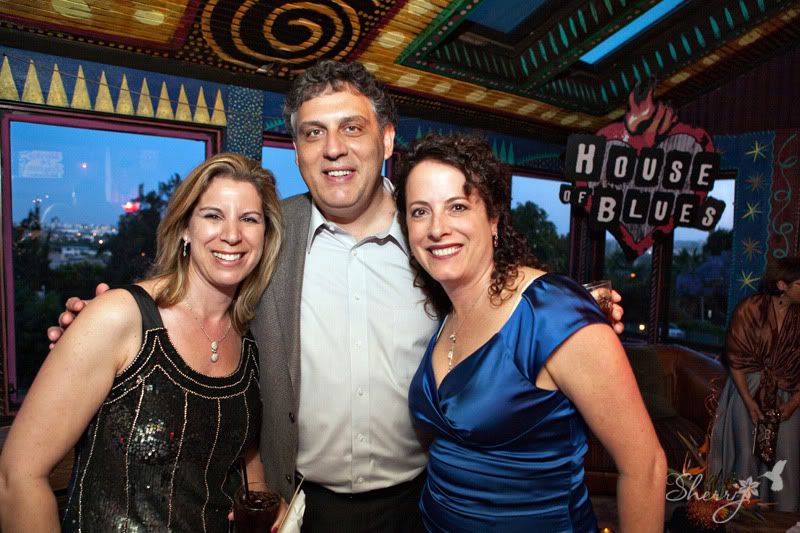 The videographers interviewed the kids from a cat's perspective.   It made the kids curious and giggle.  There was also a photobooth set up for the kids to take home some pictures instantly!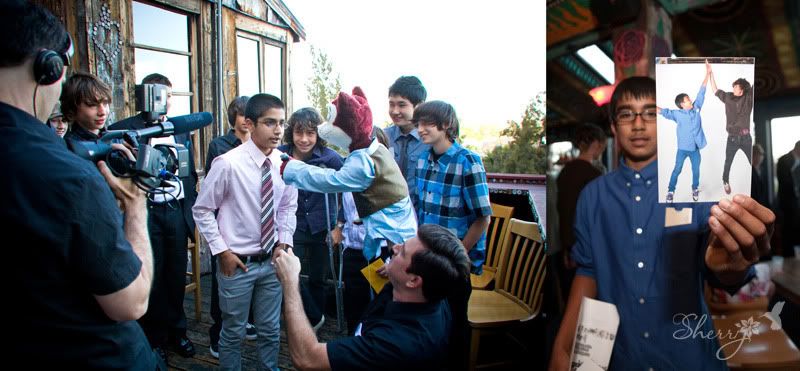 After cocktail hour, the balcony opened up to reveal the dance floor and main party area.   You can kinda see the layout of the party in this picture, with the party photobooth area at the top left, main floor in the center, a bit of the stage on the bottom right corner, and surrounding all of that was seating for guests to enjoy the amazing dinner.  Some cool things they had for the kids was a smoothie bar, and donut station!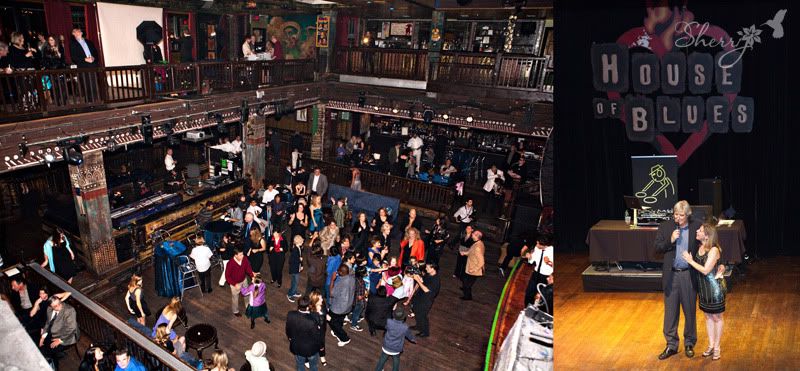 Groovy David Entertainment kept the energy up and the party going on the dancefloor!   On the right, 2 dancers strike an athletic pose.  Wow, they are fit!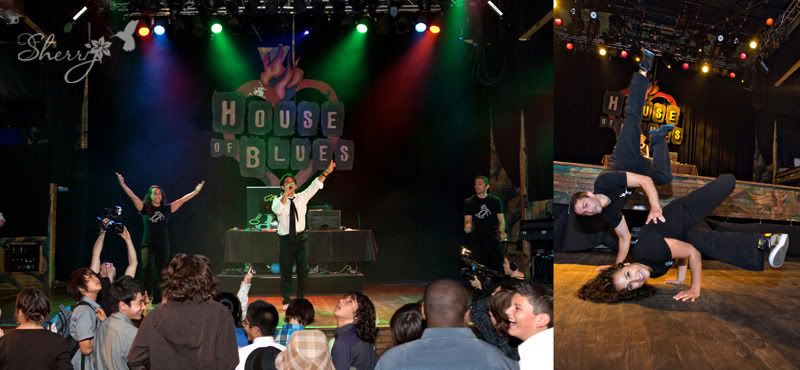 During the hora, Alex does a quick pose for the camera.


The kids played lots of games.  The one pictured below shows the kids in teams formed into 2 lines.  Each team has to pass a ball over their heads to the person behind them, and the last person in the line runs the ball back to the front.  Everyone does this until they return to the original line position.  The first team to do that, wins!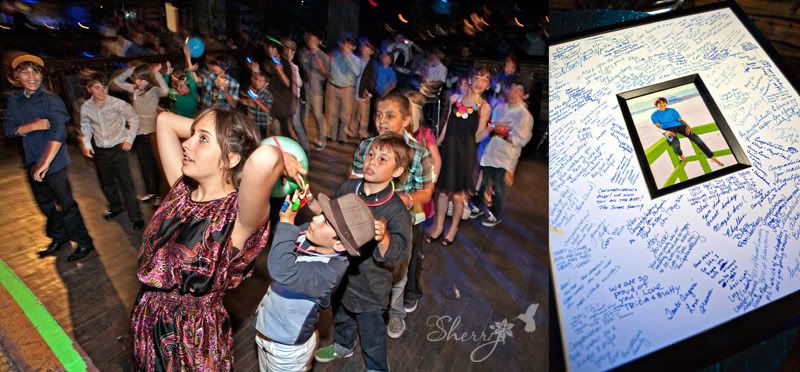 And the last shot of the night, Alex with all his friends.   His party was so fun and I'm sure it will be a night to remember for the rest of his life.  Mazel tov Alex!