Finally, one of my most anticipated weddings of this year has happened; Ben and Amber's backyard wedding was absolutely amazing.  I first met Ben and Amber a couple months back and we talked for hours at a coffee shop.   Ben and Amber ooze creativity down to their core.  As they started describing their wedding day to me, I fell in love.  Ben explained that there would not be a lack of things to photograph… and that turned out to be very true.  Friends and family can access all of the images from the engagement, bridal, and wedding shoots online HERE.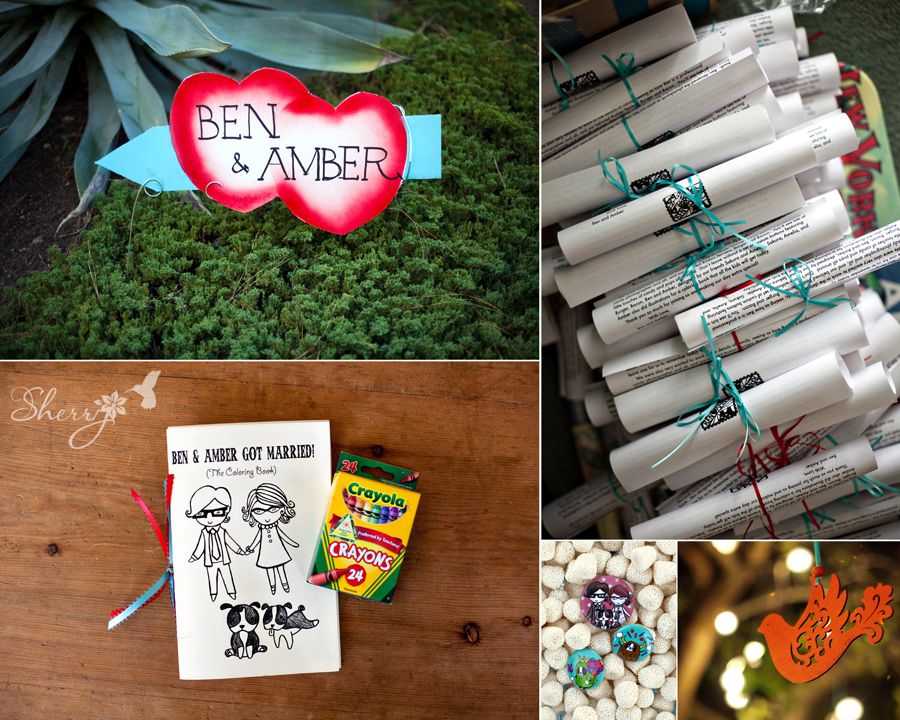 Above: Signs leading to Ben's Aunt's house in Encino, a coloring book for the kids, and custom buttons.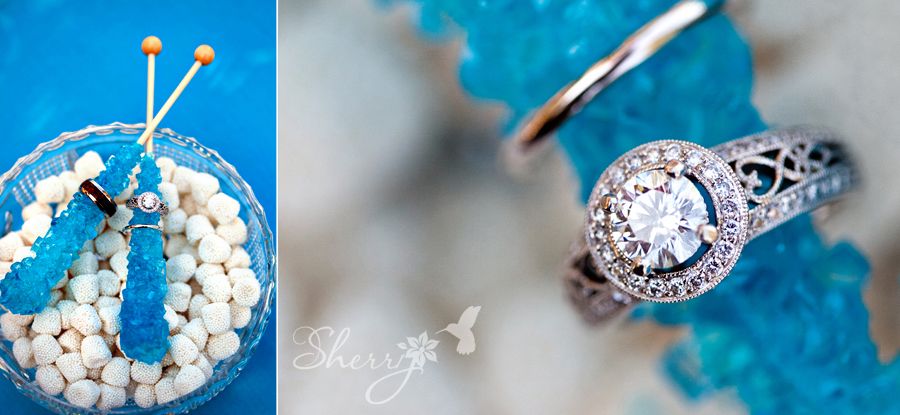 Ben's family in Iowa are jewelers.  When Amber showed me her ring for the first time, my jaw dropped.  Seriously, the most ah-mazing ring I have EVER seen!!  (Mat, I hope you're reading this and taking notes.)  The details on the side and round cut diamond in the center…  The best way I can explain is to just show you lots of great pictures taken with my new 100mm macro lens.  Love.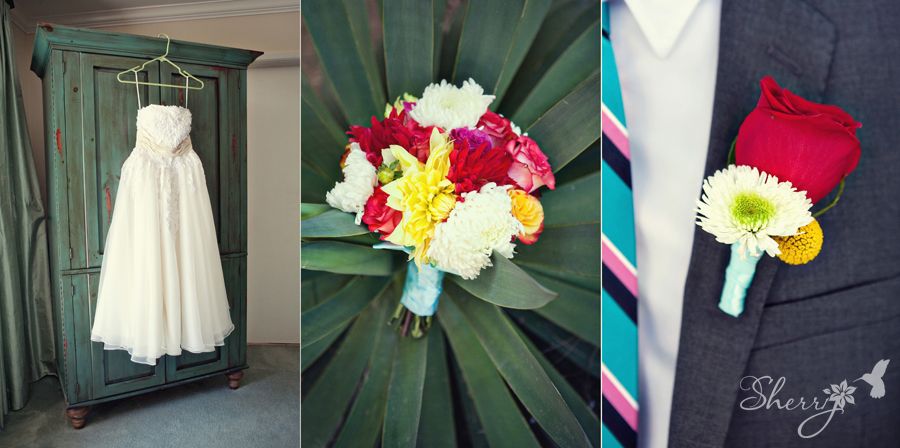 Amber's dress was beautiful.  She had it custom made with lace.  It came to about half way down her calf.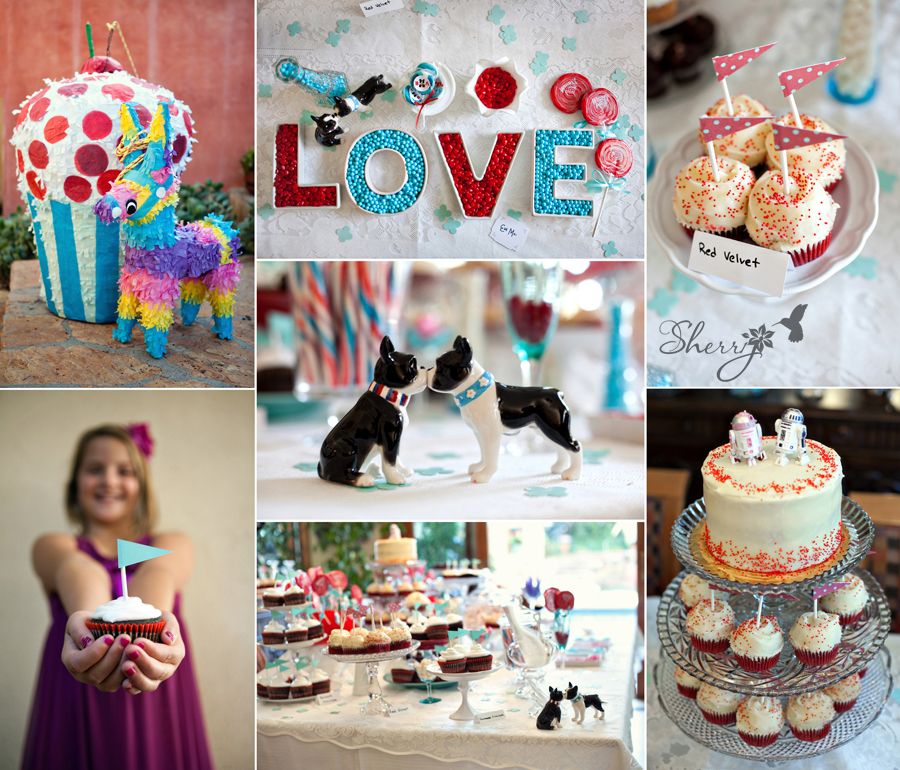 Candy, candy, everywhere candy!   There were cupcakes, taffy, rock candy, redhots, jellys, lollipops, and really the list goes on.  They also got a couple of really cool pinatas, a donkey one for the kids and jumbo cupcake for the adults filled with toys and candy.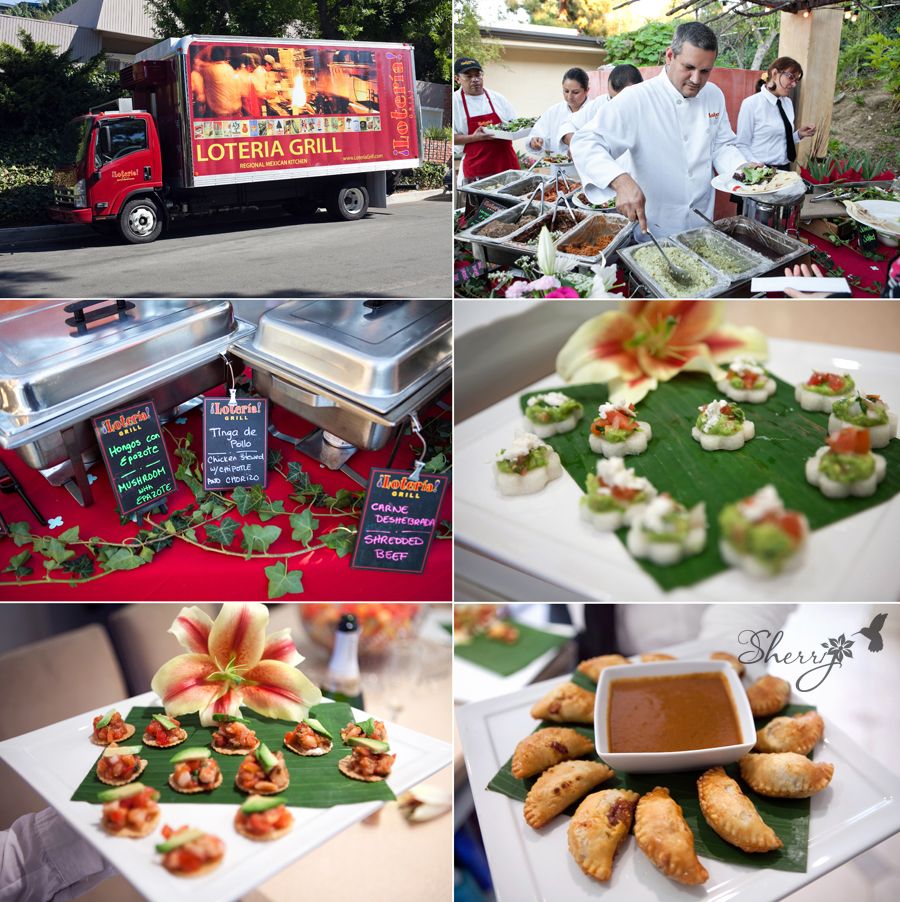 Catering from Loteria Grill was so delicious.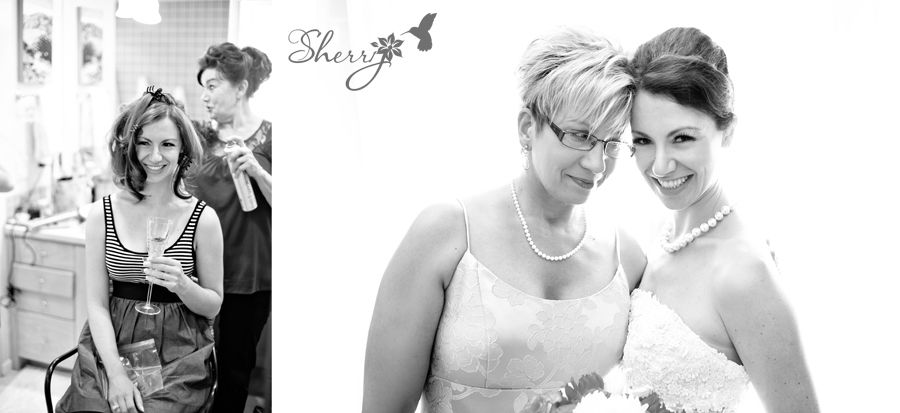 Amber's mom did her hair in a updo for the wedding.  Ben's mom officiated.  These two shots are so poetic.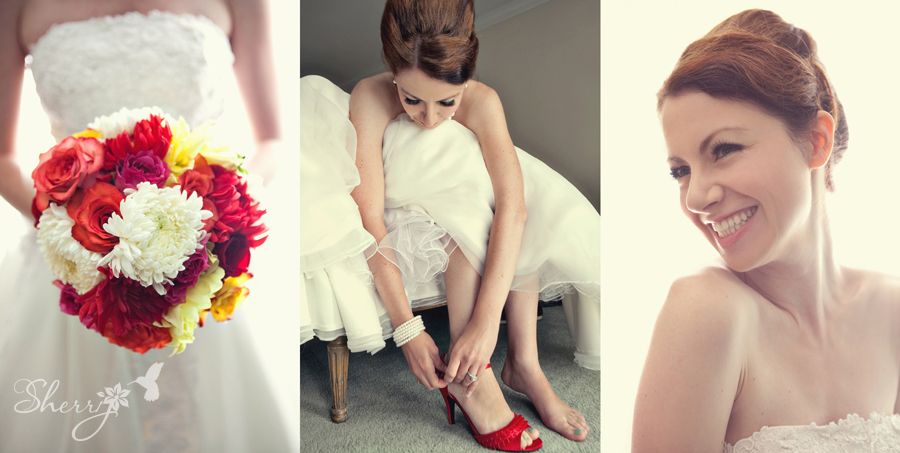 Amber getting ready.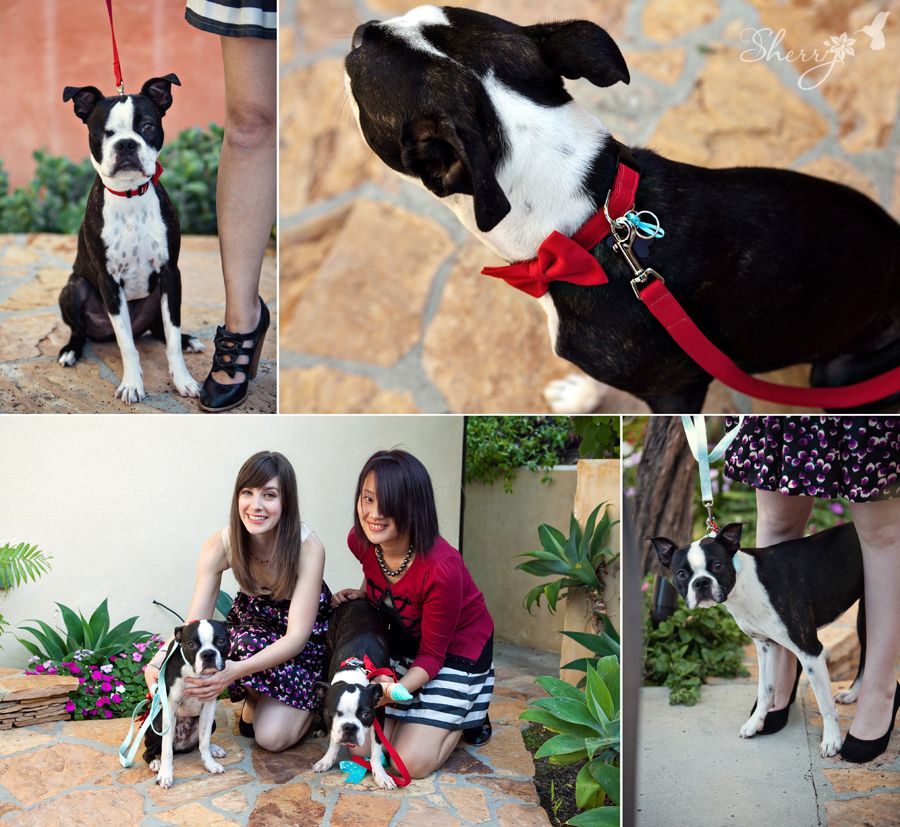 Burger and Bacon were the "best men" and brought the rings on their collar.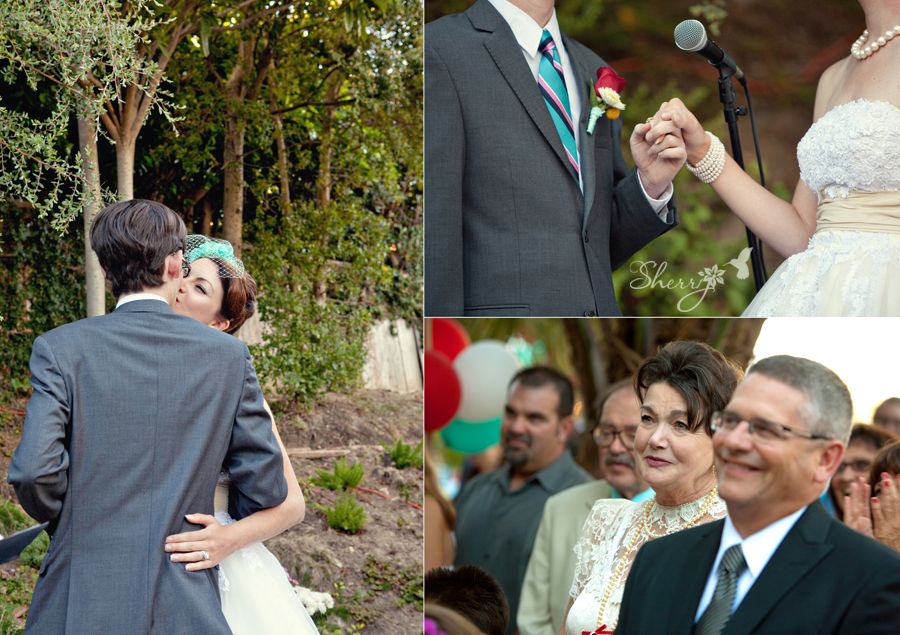 Beautiful moments.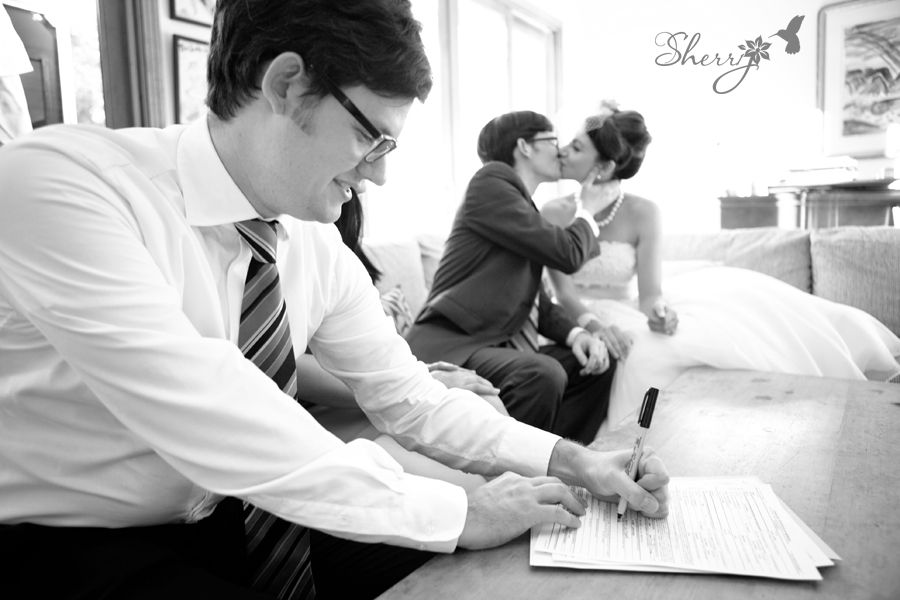 Ben's brother signing the marriage license as a witness.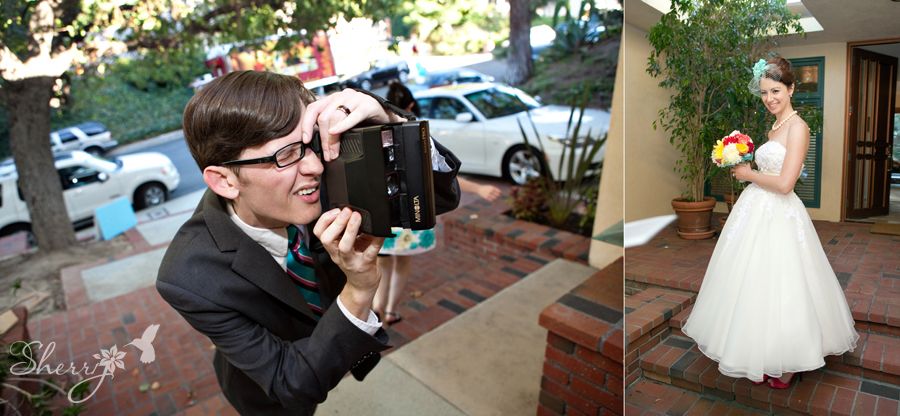 Ben took lots of Polaroid pictures all night long… mostly of Amber.  =)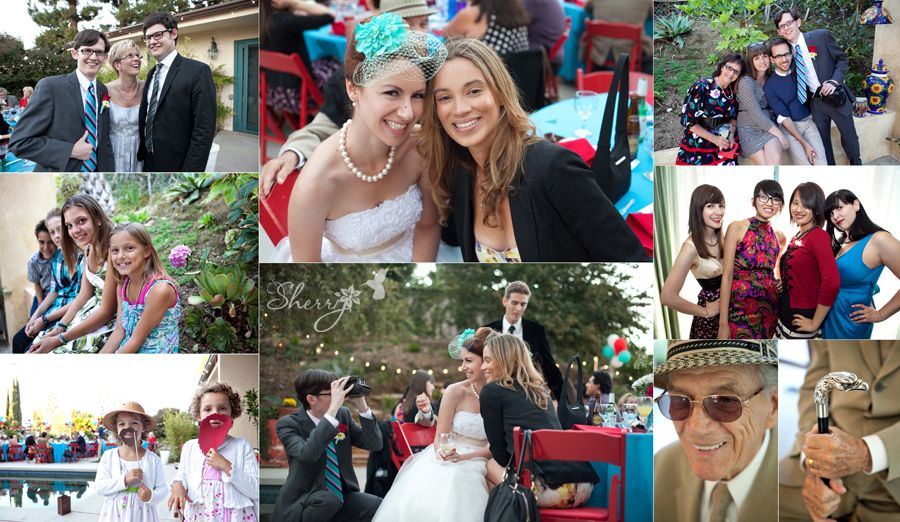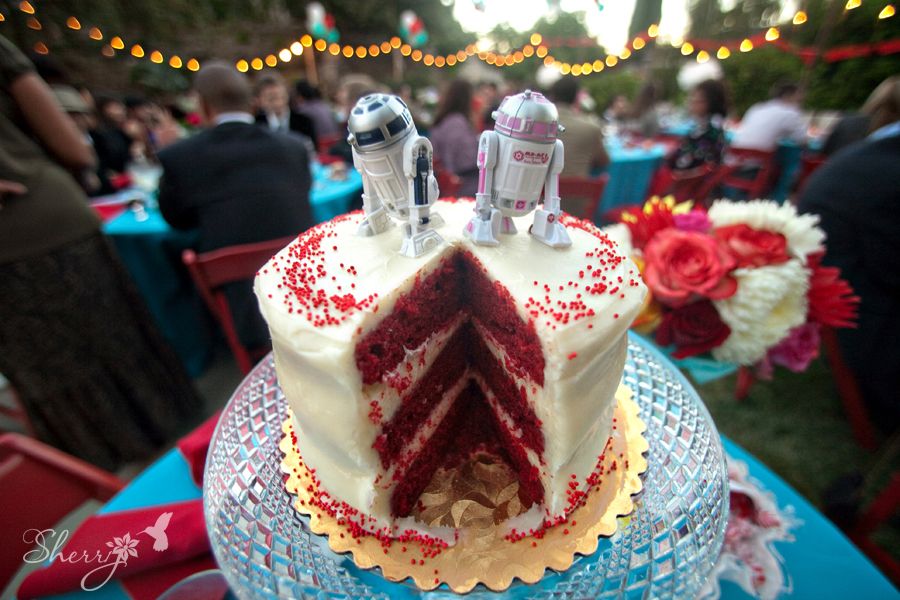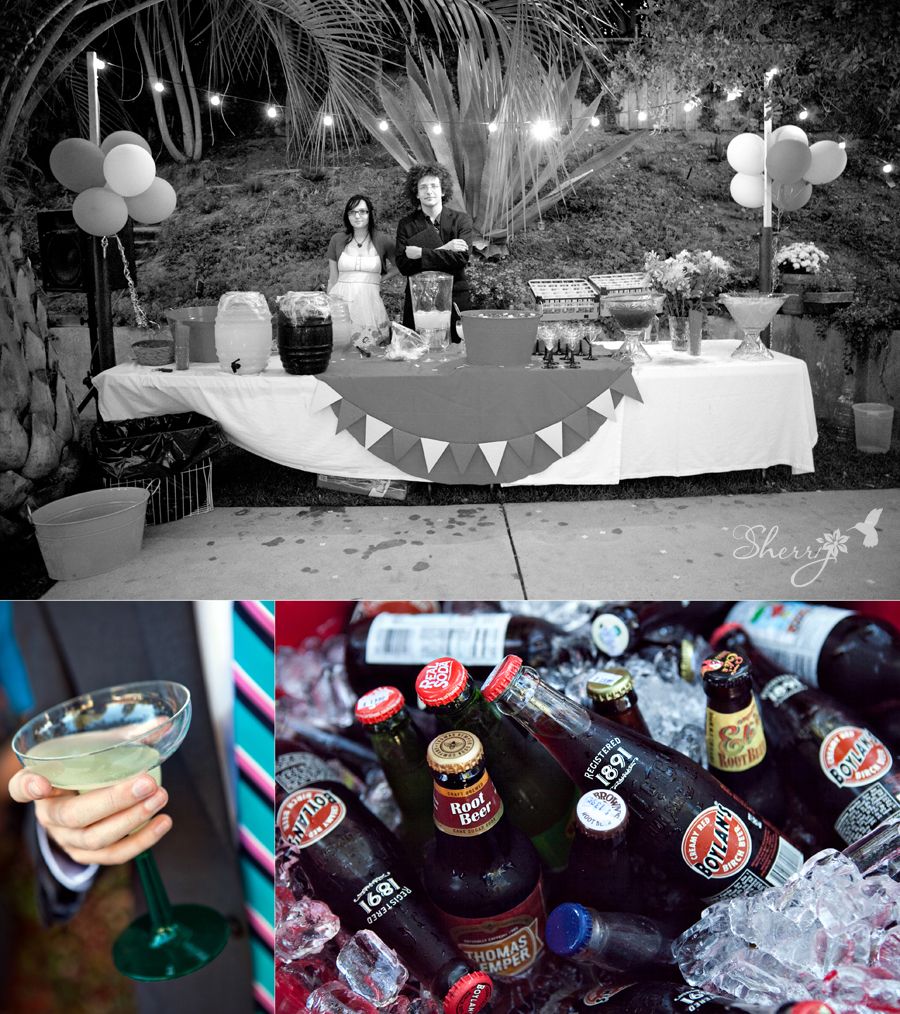 They did am amazing job decorating the back yard with banners and balloons.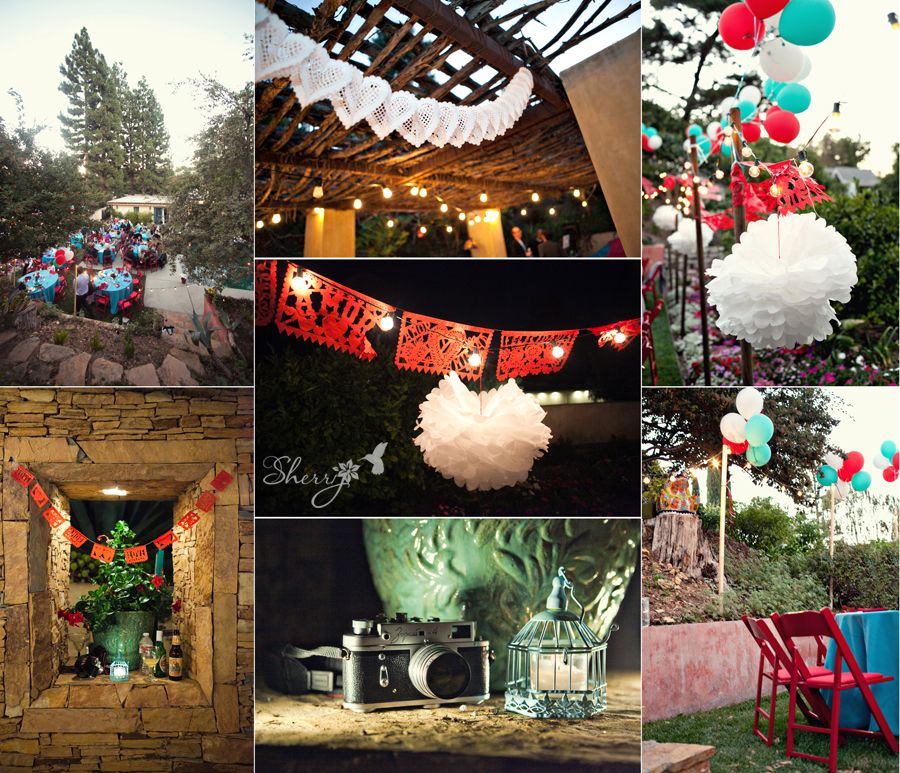 I know we weren't supposed to focus too much on Bride and Groom pictures, but I just had to take a couple at sunset!  I'm obsessed with the evening light.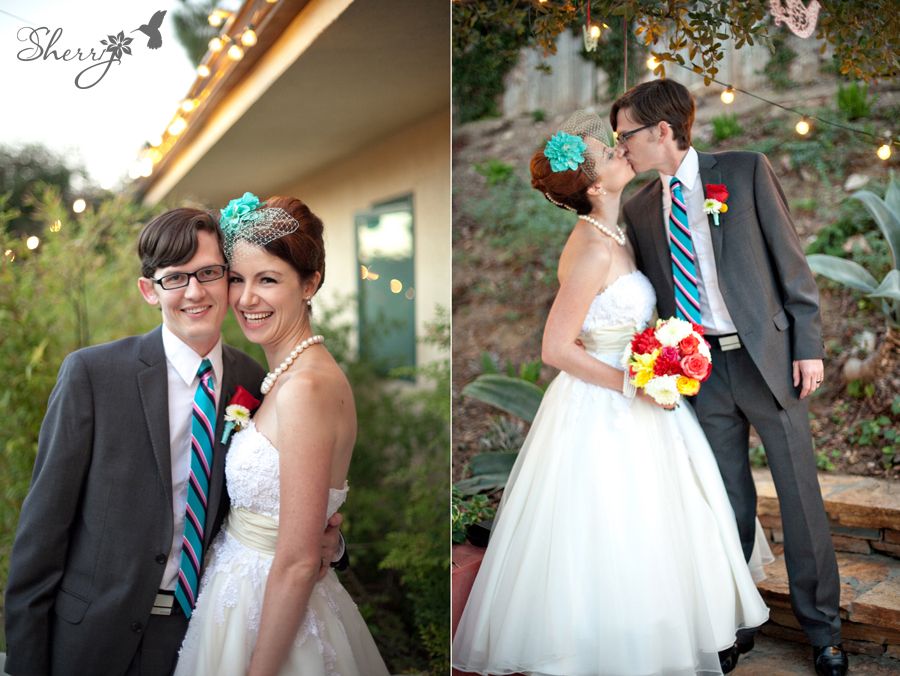 The first dance.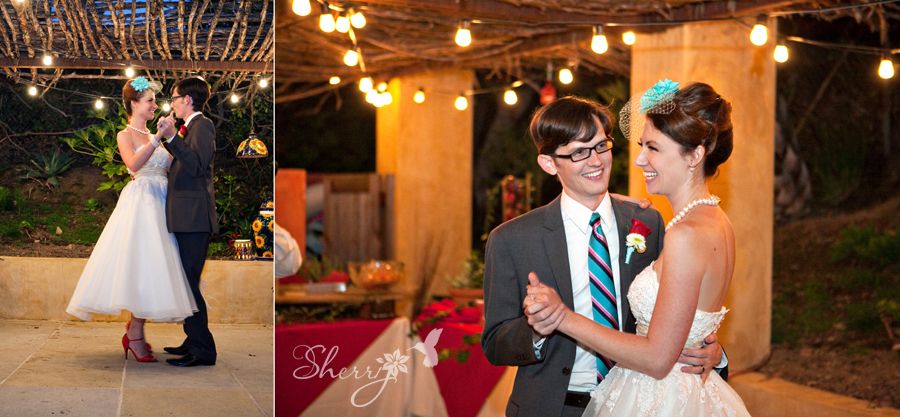 And finally, fun times at the Photobooth!  Instead of spending BIG BUCK$ on a photo booth rental Ben and his good friend Matt have spent the past couple months building this machine from SCRATCH! They filled a table with some hand made props including masks, beards, classes, hats, word bubbles, and candy.  The booth took 4 pictures and in less than 30 seconds, out pops the pictures.  Ben was able to customize the text along side of the images with their names and logo.  Guest could then keep one side of the strip as a souvenir and the other half went into the guest book.  For more info on reserving this fun booth for your next party, contact Ben HERE.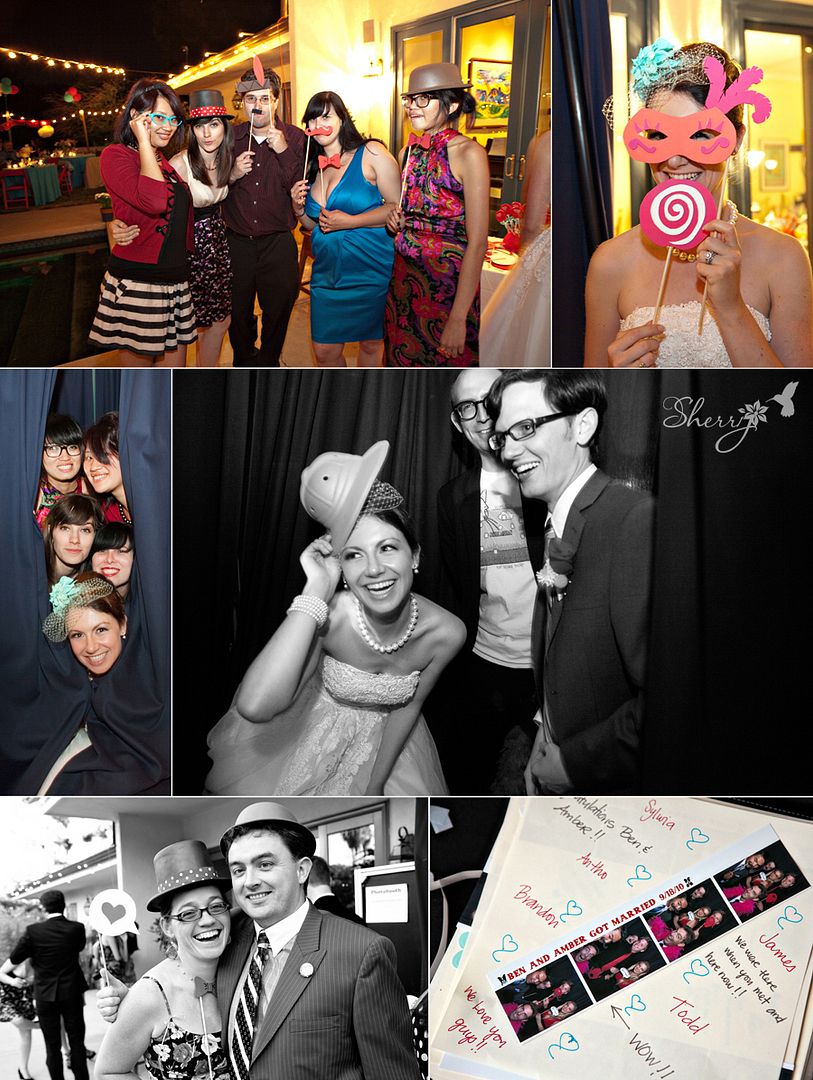 *This wedding is currently featured HERE on Intimate Weddings.