Anna & Xav are a gorgeous young couple who love the beach, surfing, and mostly hanging out with each other. We sent yesterday evening at Malibu beach getting some casual shots of them together capturing what they love!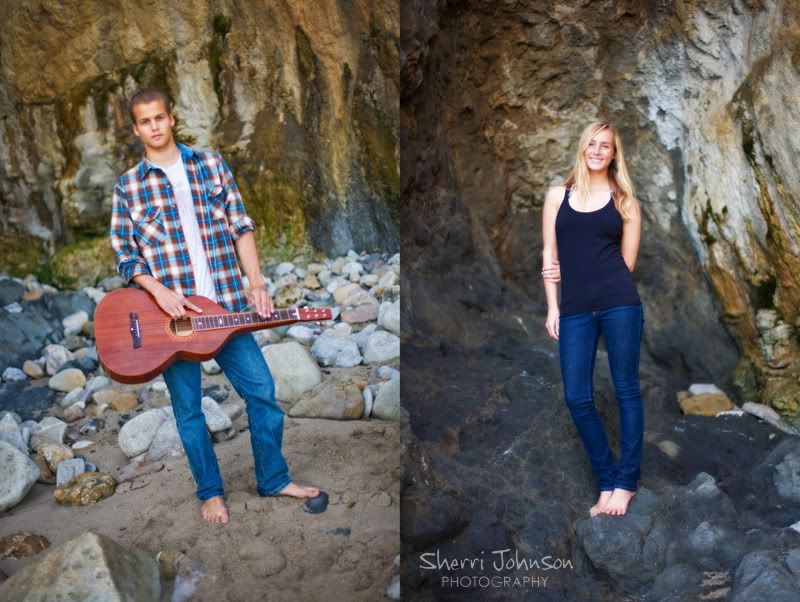 Smile Anna!
Xavier shared some of his musical skills by playing slide-guitar.  Anna looks into his eyes as he plays.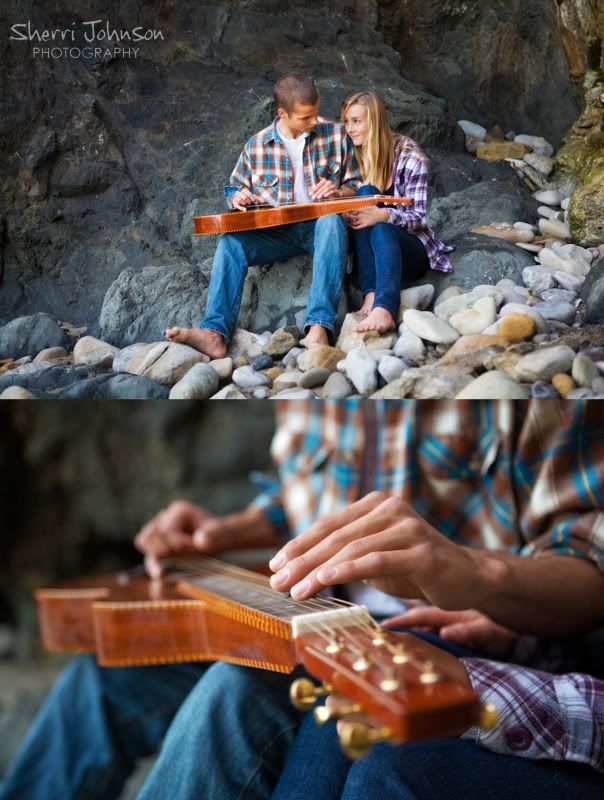 I often get a lot of questions about the following image and how it was created.
Well, it really was simple to take and a lot of the special effects were done in post-editing.  Honestly, this was one of those happy mistakes.  I just took one shot of this image and edited it 3 different ways, pulling out the details in the shadows for one step, bring back the details in the sky, and then details in the ground which I could then merge together in a HDR image.    "High-Dymanic-Range (HDR) is a set of techniques that allow a greater dynamic range of luminances between the lightest and darkest areas of an image than standard digital imaging techniques or photographic methods." -Wiki   This method is used a lot in commercial photography with architecture getting shots through windows.