Posts Tagged 'fine art'
Valerie is an independent woman who loves golfing, dancing, her family, and socializing with her friends.  She has great confidence and poise that helped her rock her boudoir photoshoot!   We did the session in the comfort of her own apartment with bright natural lighting that poured through her big windows.  Here's a little celebration of hotness for today's Vday, (and I'm not talking about Valentines!)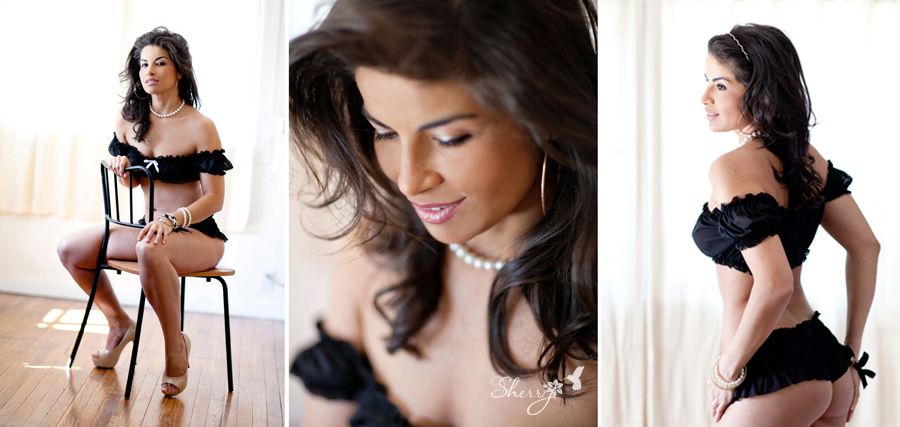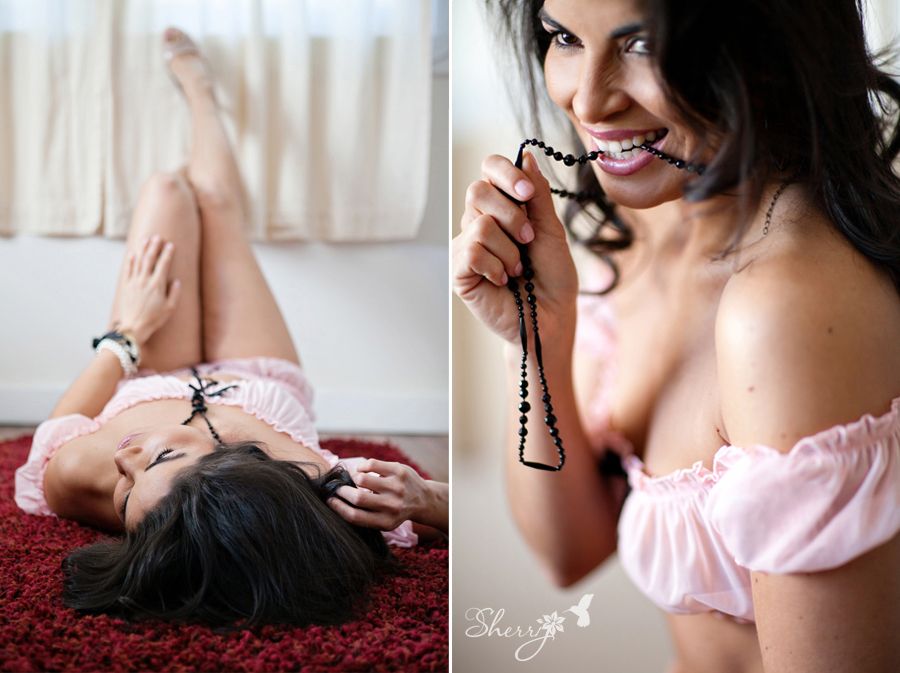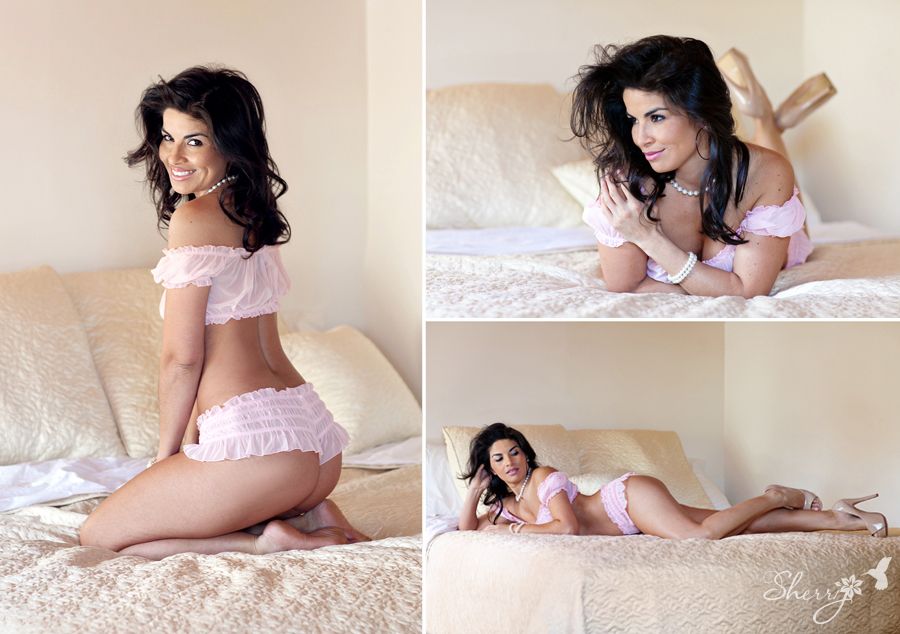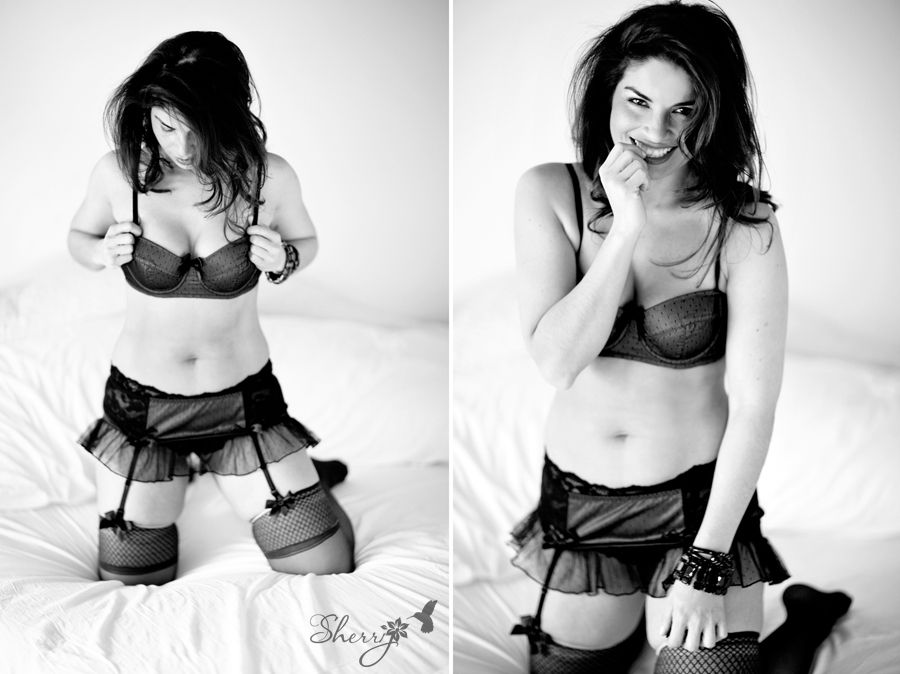 DoIf you're looking for something special to give your Valentine this Vday, it's still not too late to schedule your boudoir/portrait photoshoot for yourself for someone special!   Contact me asap for more information and to get scheduled this week! sherri@sherrijphotography.com
Angela and Eugene's Wedding, Rancho Del Cielo.  Malibu, CA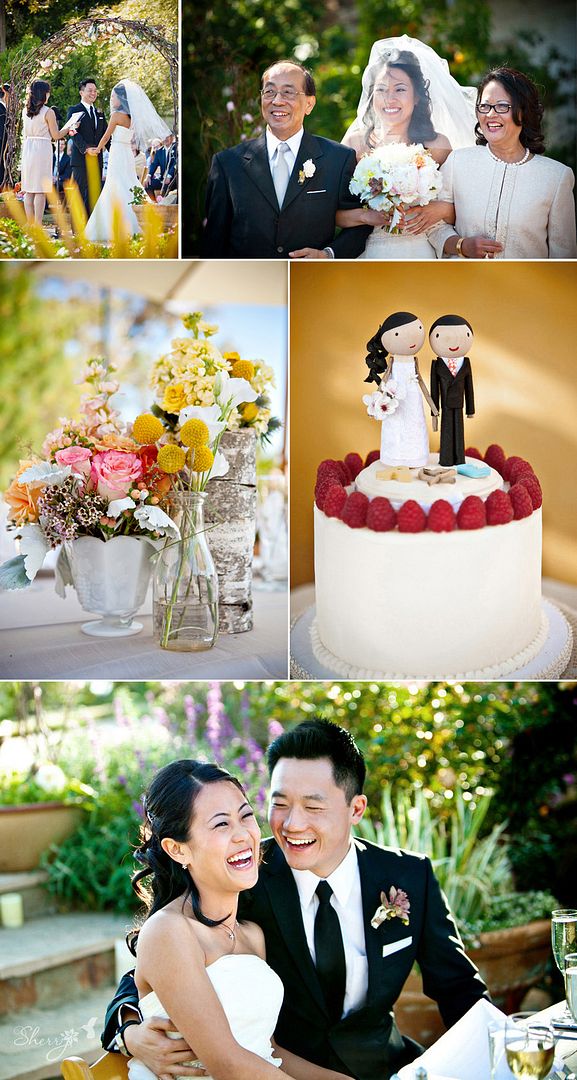 Shana and Brandon's Wedding at Gainey Winery.  Los Olivos, CA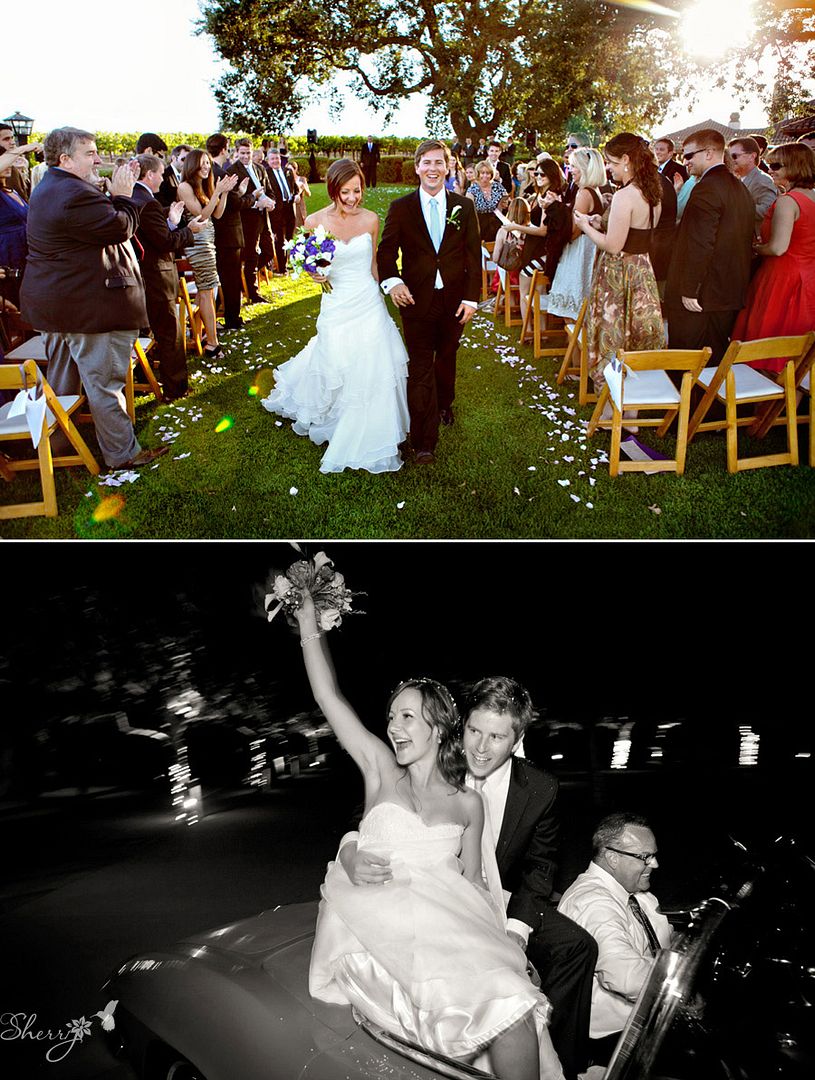 Laura + Chris' Wedding, Santa Barbara Zoo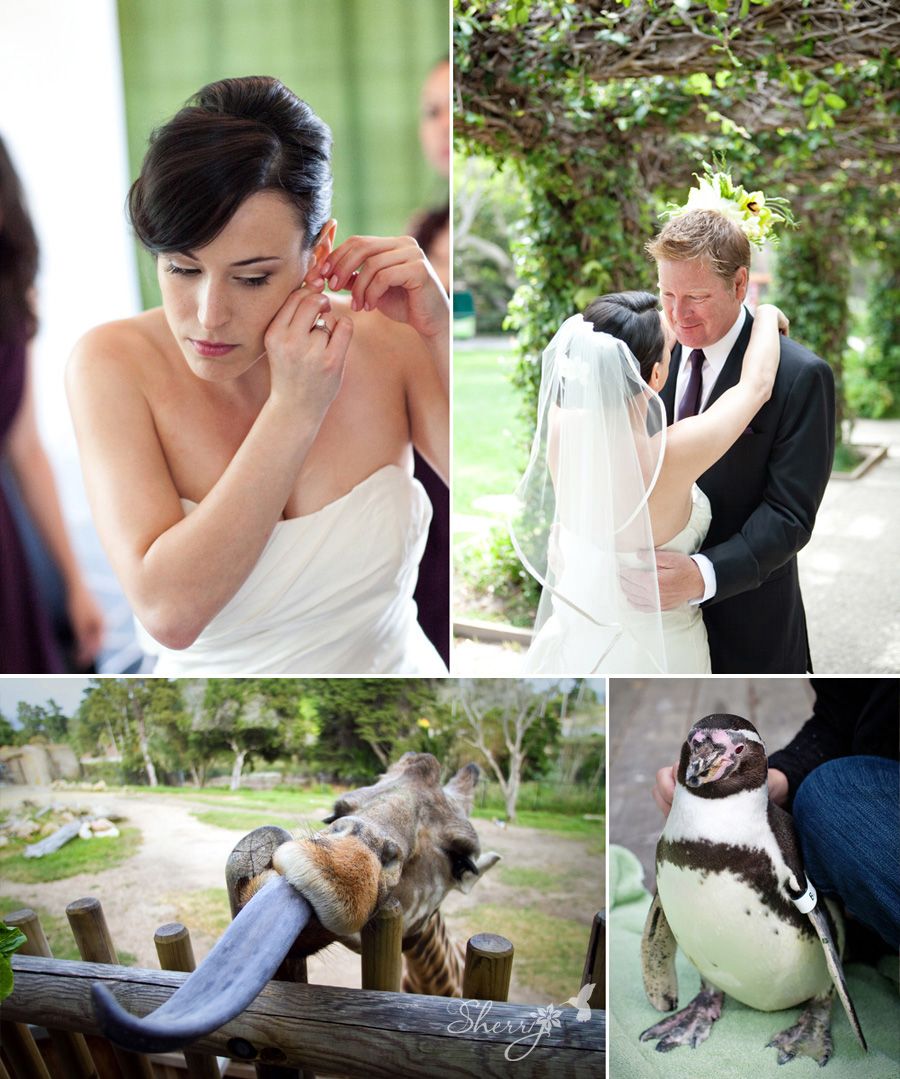 Kelly and David's Destination Wedding: Yosemite, CA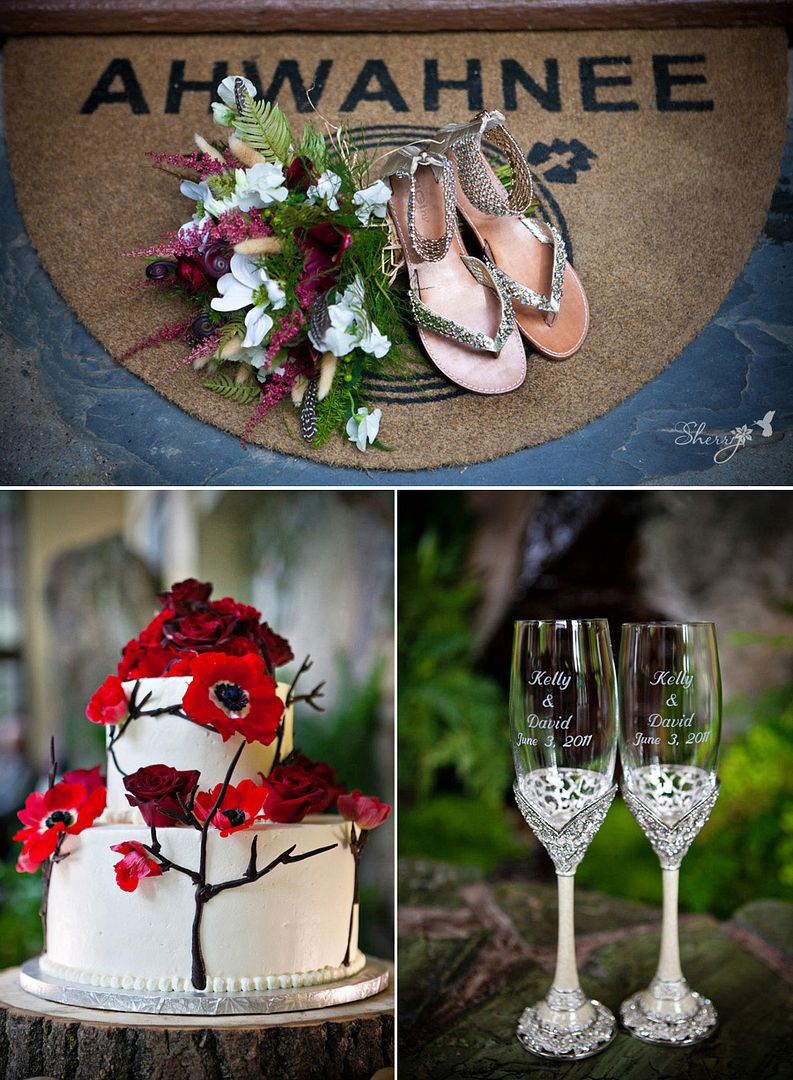 Anne and Peter's Wedding, Verandas Manhattan Beach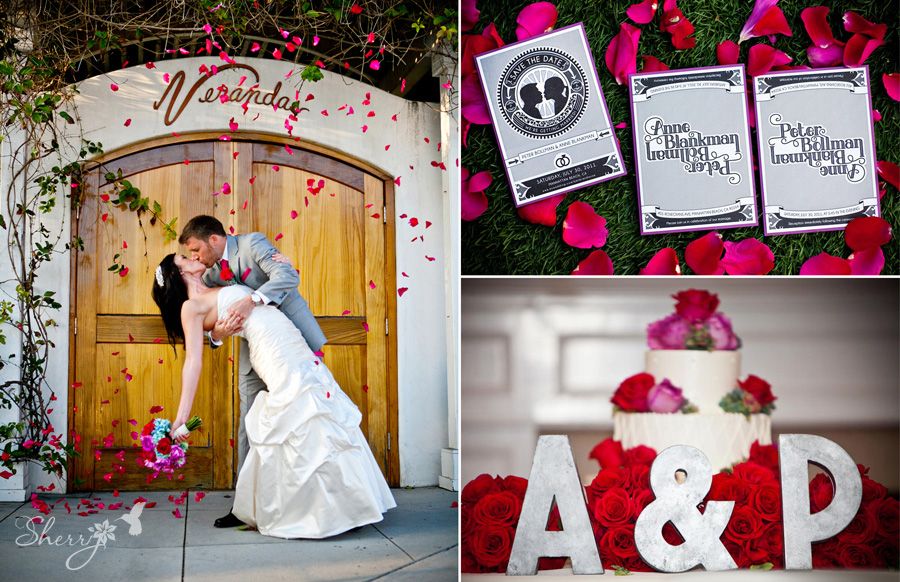 Jen and Rylan's Wedding, Seven Oaks Country Club, Bakersfield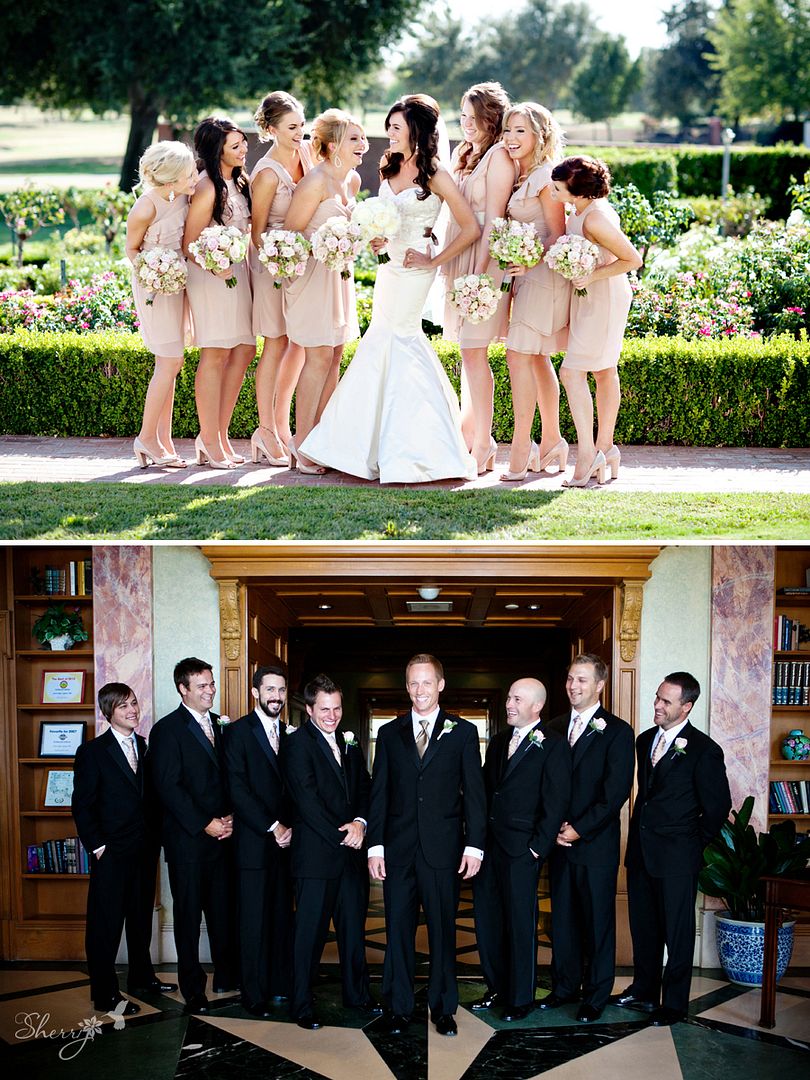 Reagan and Ken's Wedding, Sherwood Oaks Country Club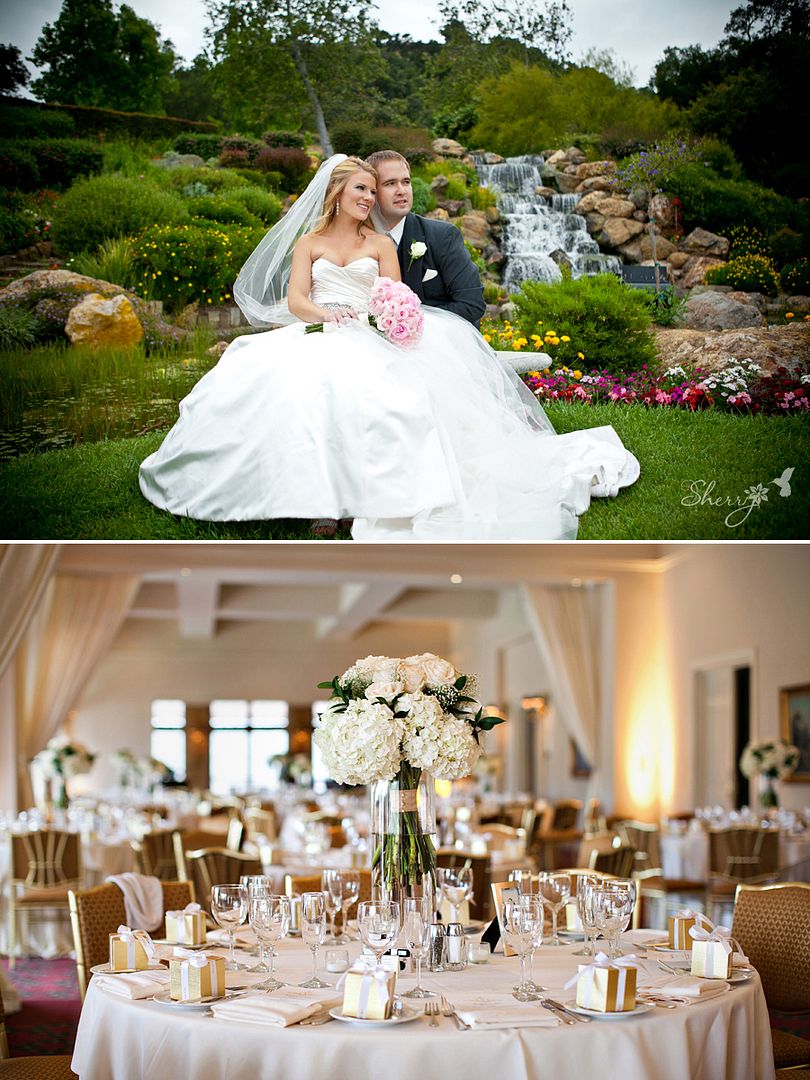 Monina and Matt's Wedding, Calamigos Equestrian Center Burbank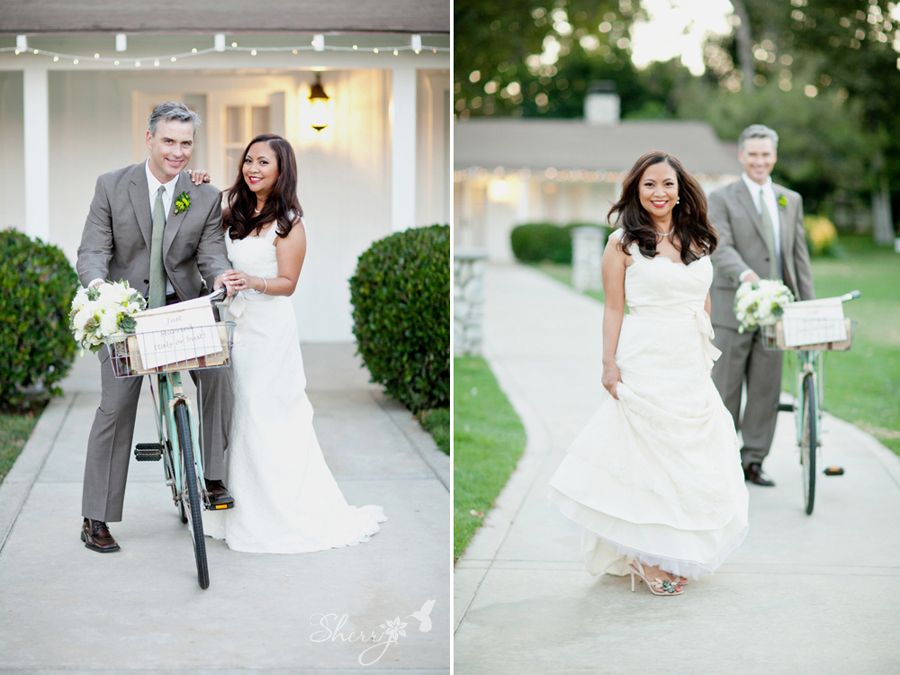 Karina and Kevin's Wedding, Malibou Lake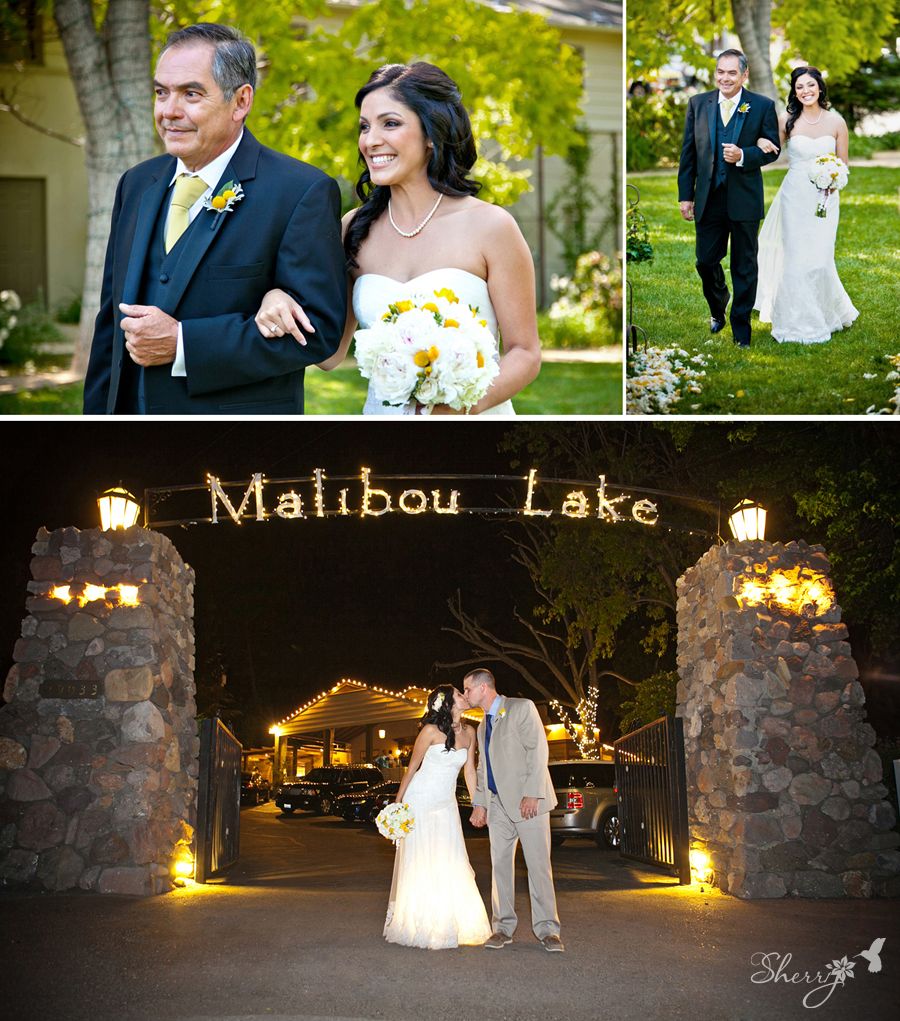 Tara and Timmy's Backyard wedding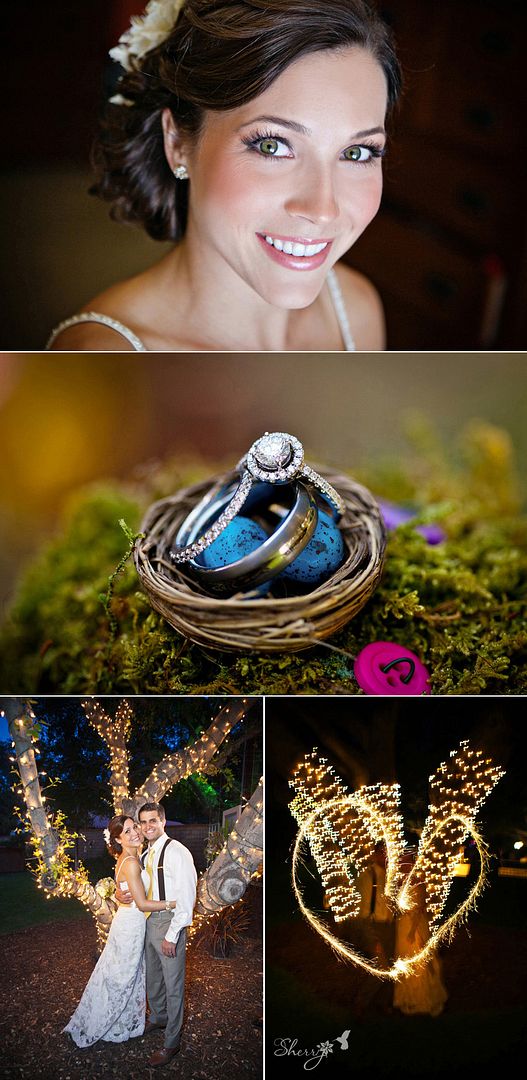 Tina and Armando's Wedding, Sportsman Lodge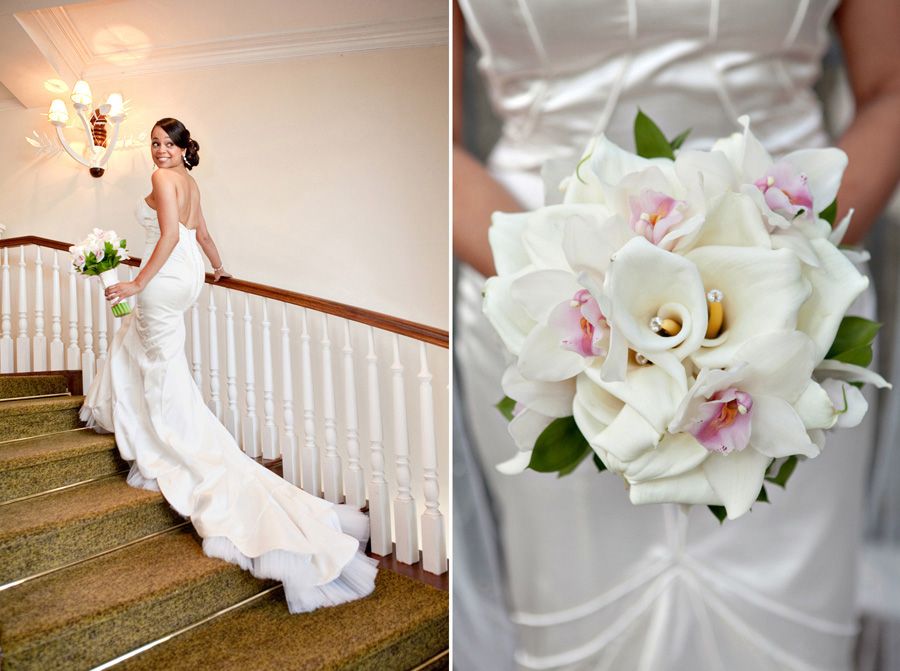 Melissa + Ray's Wedding, Walnut Grove.  Moorpark, CA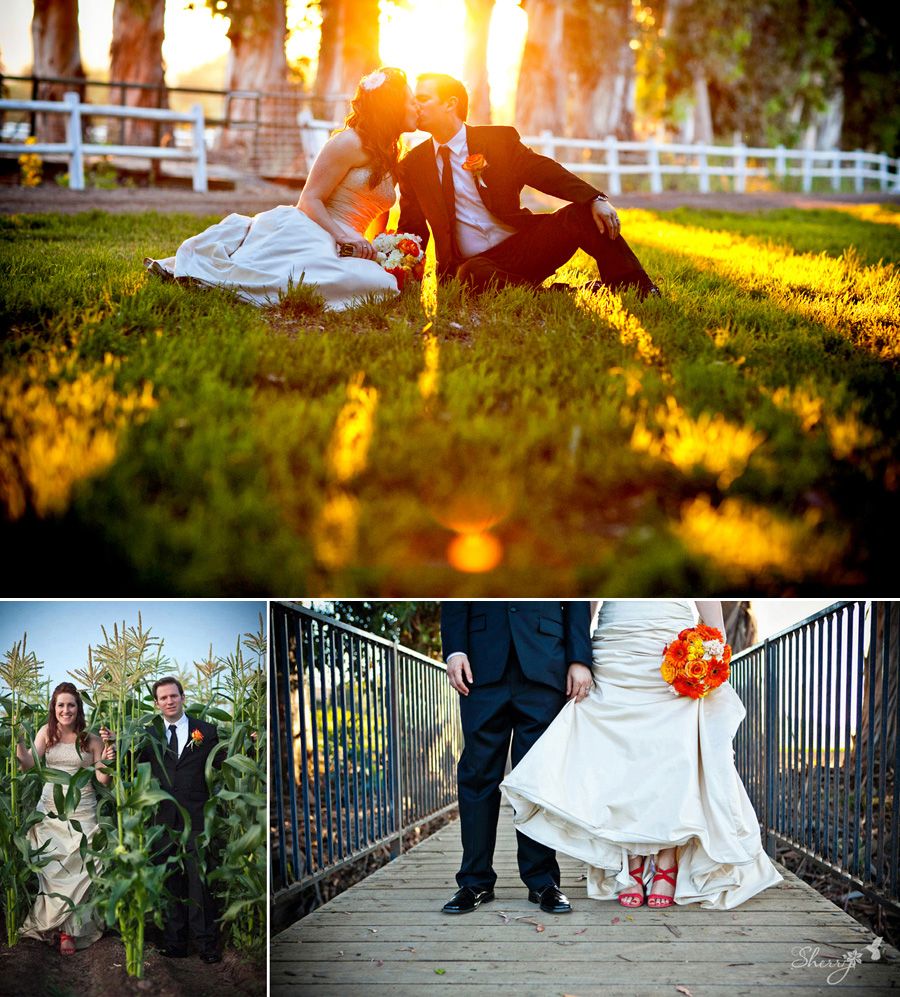 Manami + Nick's Wedding, Museum of Art Long Beach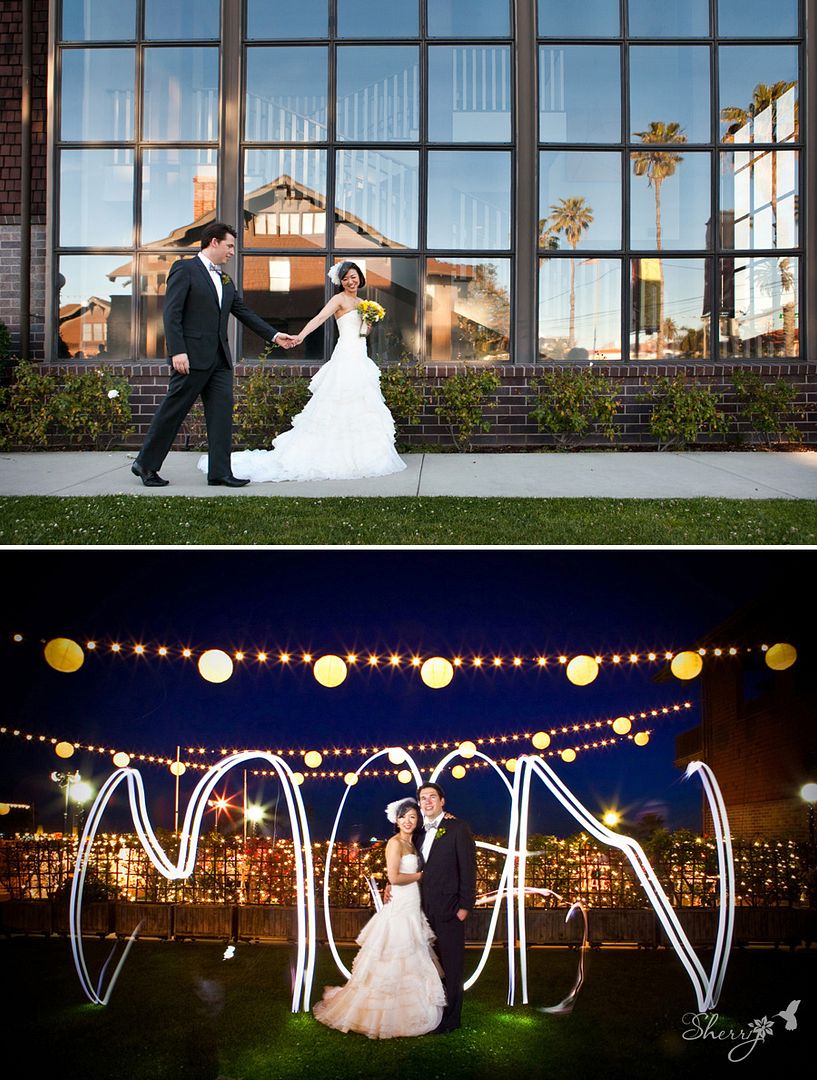 Danielle and Gabriel's Photobooth
Engagements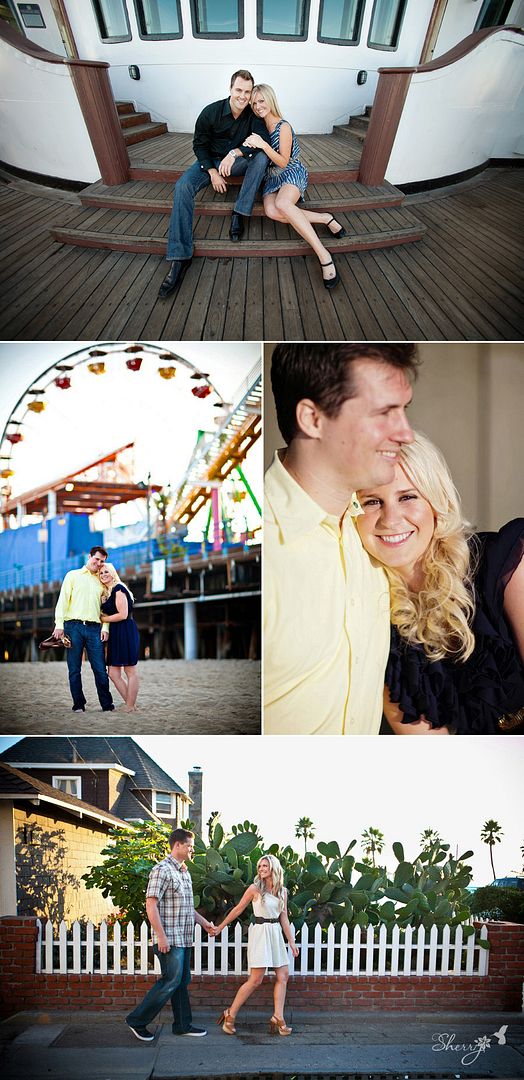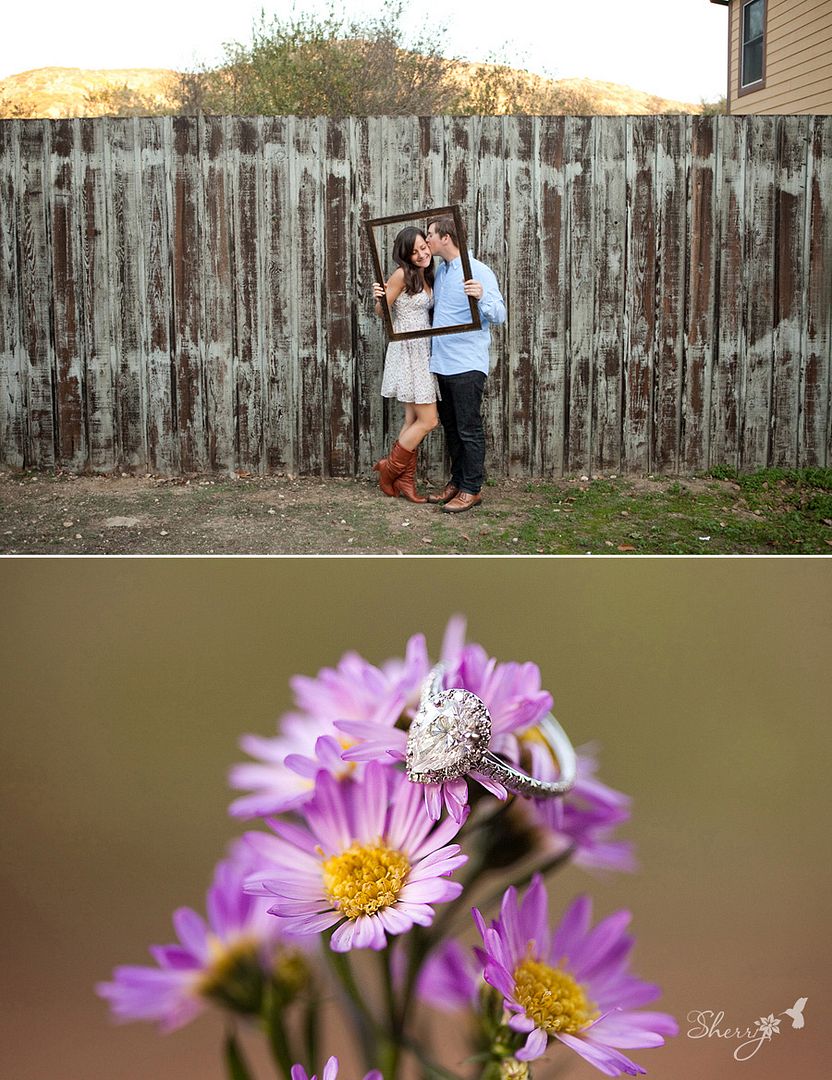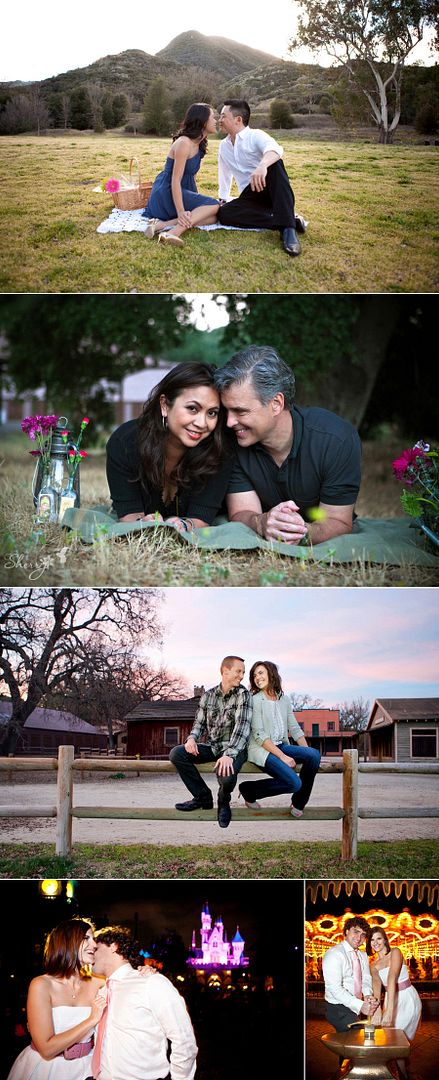 Personal: My engagement at Joshua Tree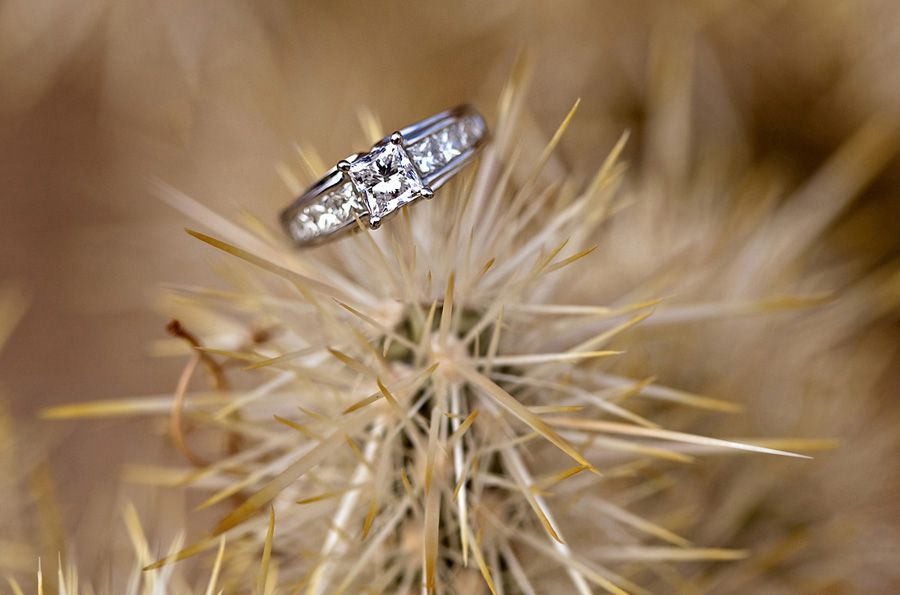 Bridal Photoshoot: Las Vegas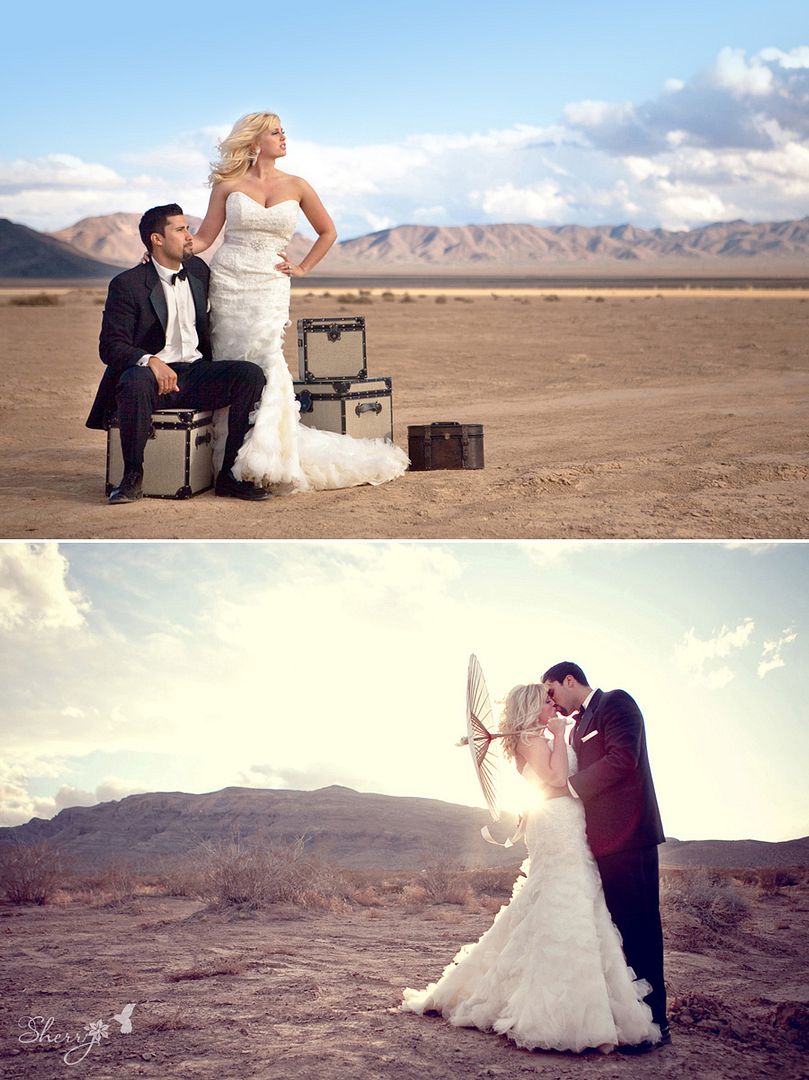 Portrait: Paul Kenny
Sony E3 for Playstation, Jane's Addiction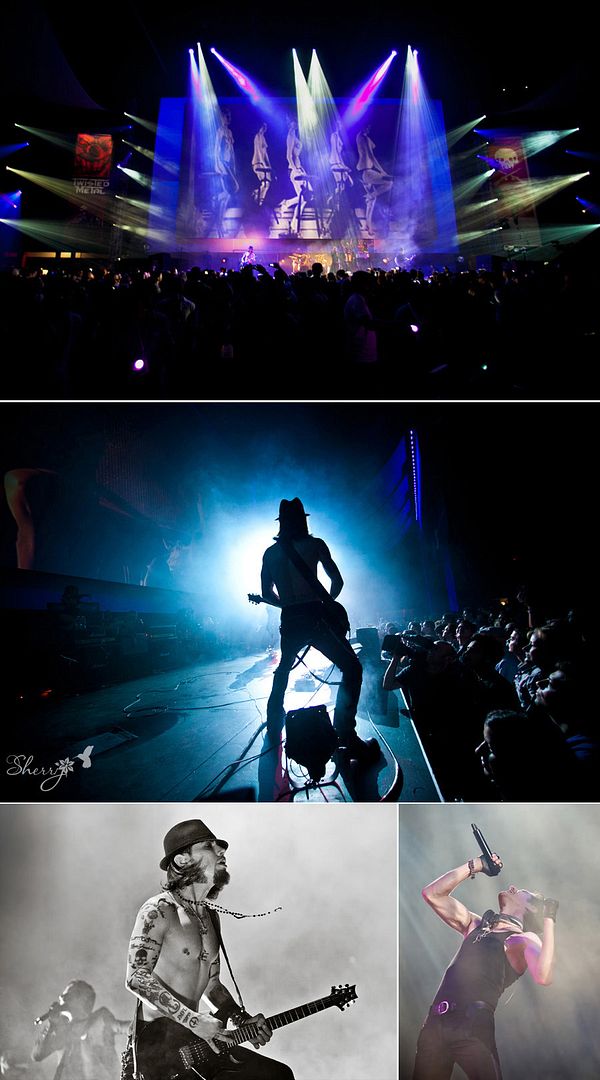 Mindy: Feather's Photoshoot (unblogged)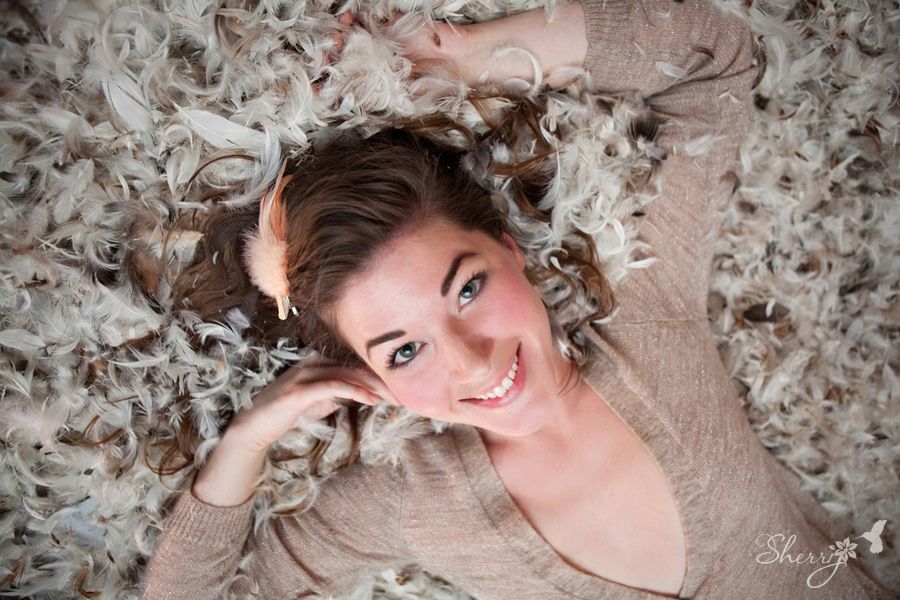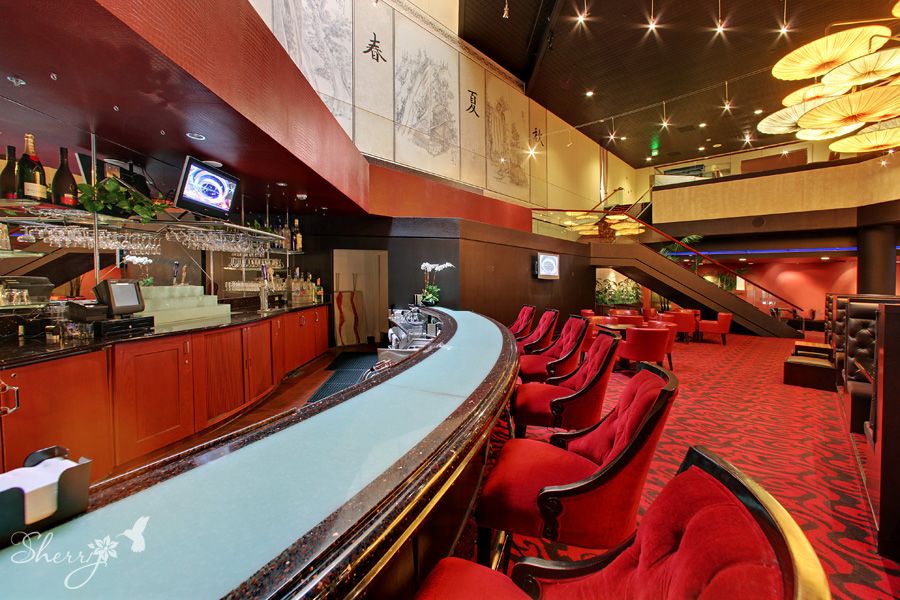 Terranea Resort in Rancho Palos Verdes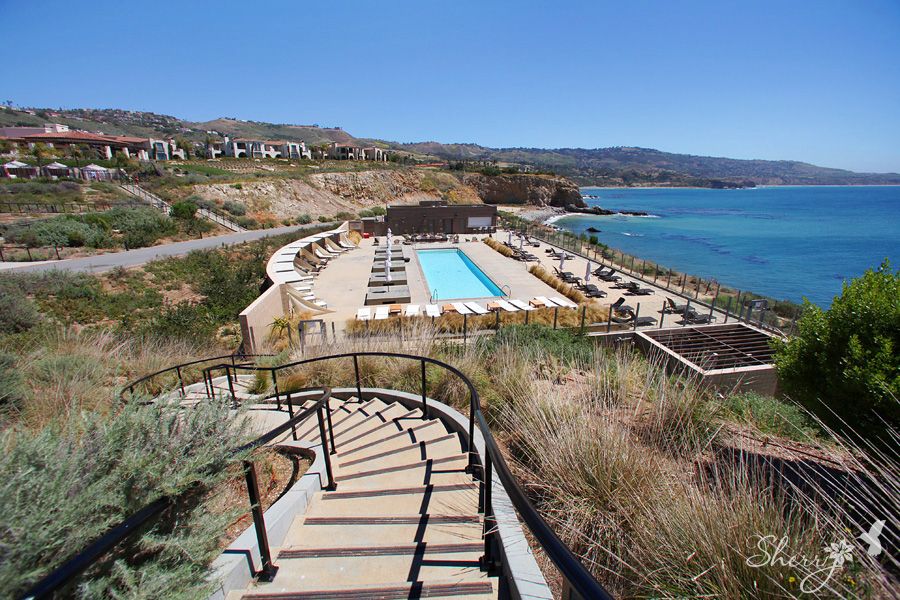 Queen Mary, Long Beach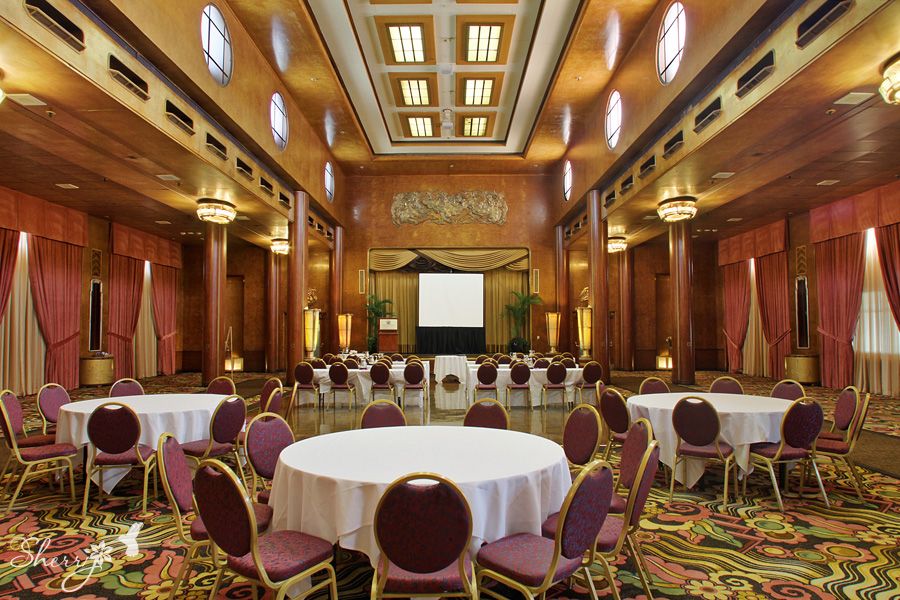 Portofino Hotel and Yacht Club in Redondo Beach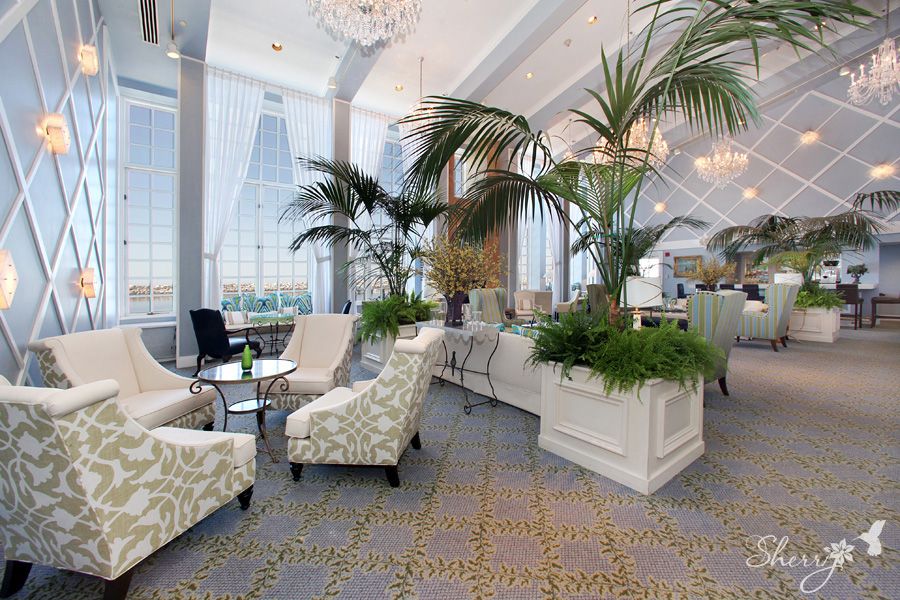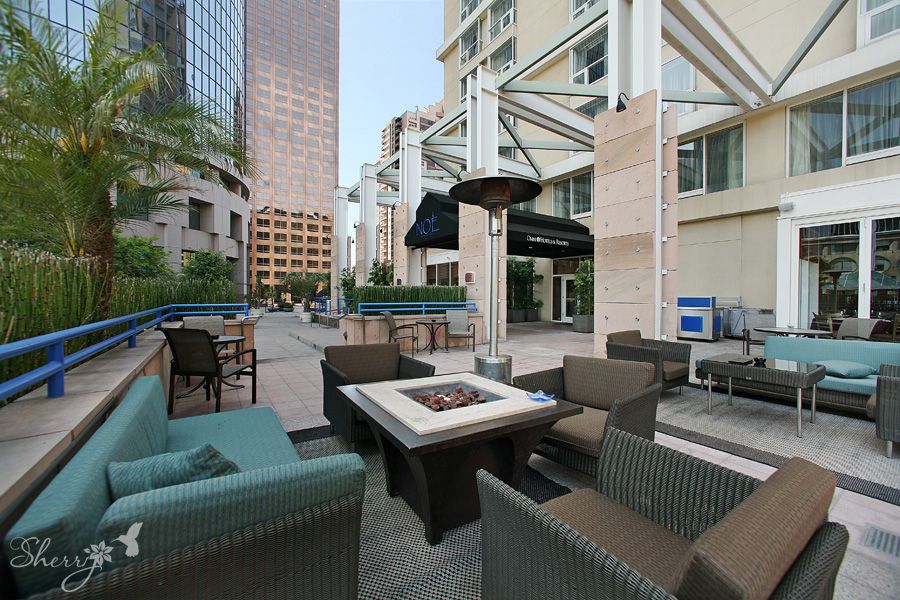 Pacific Palms Resort Spa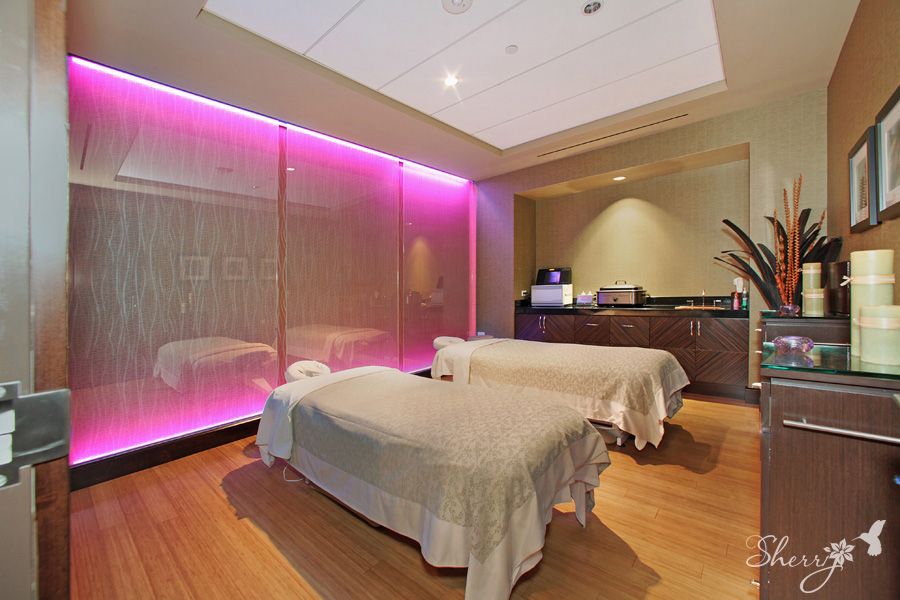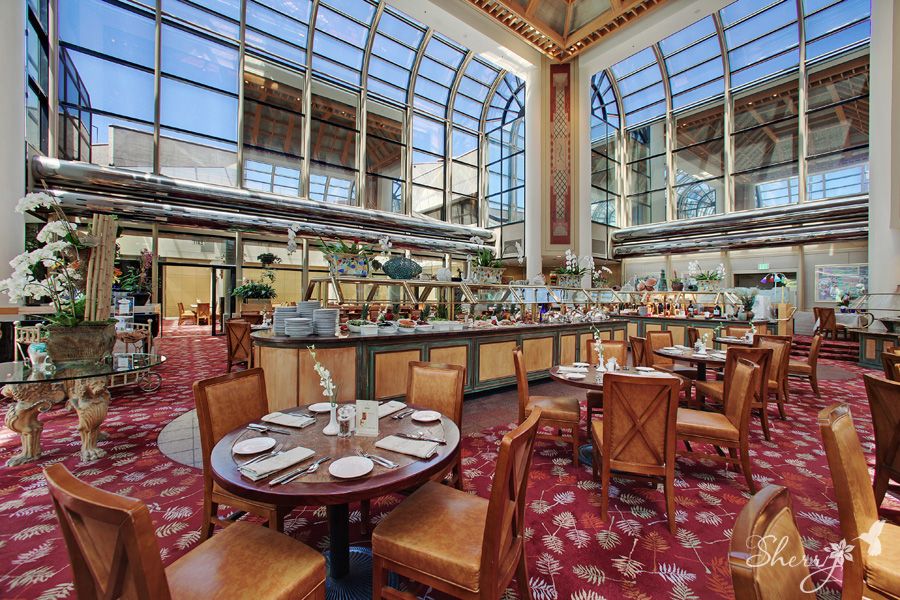 Hotel Erwin, Venice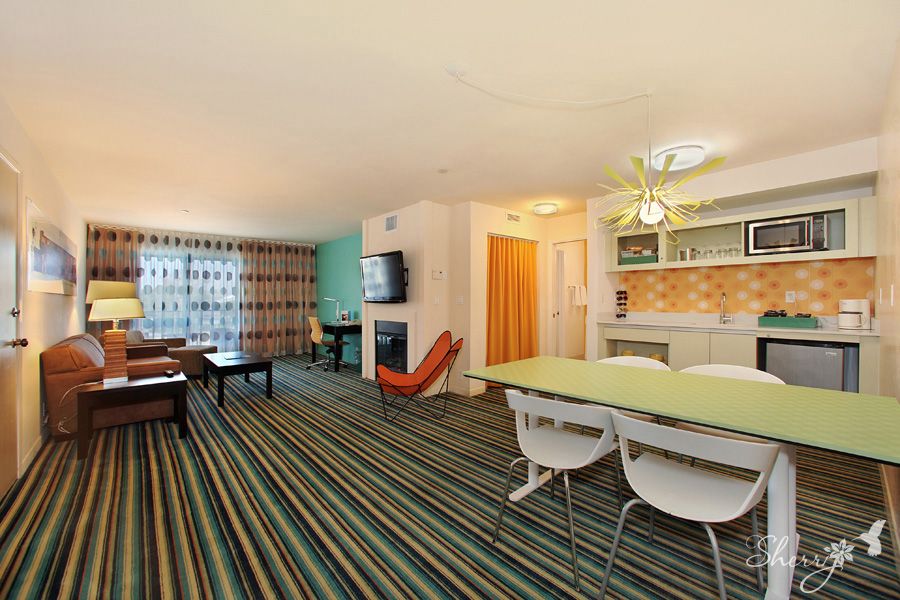 Hotel Erwin, Venice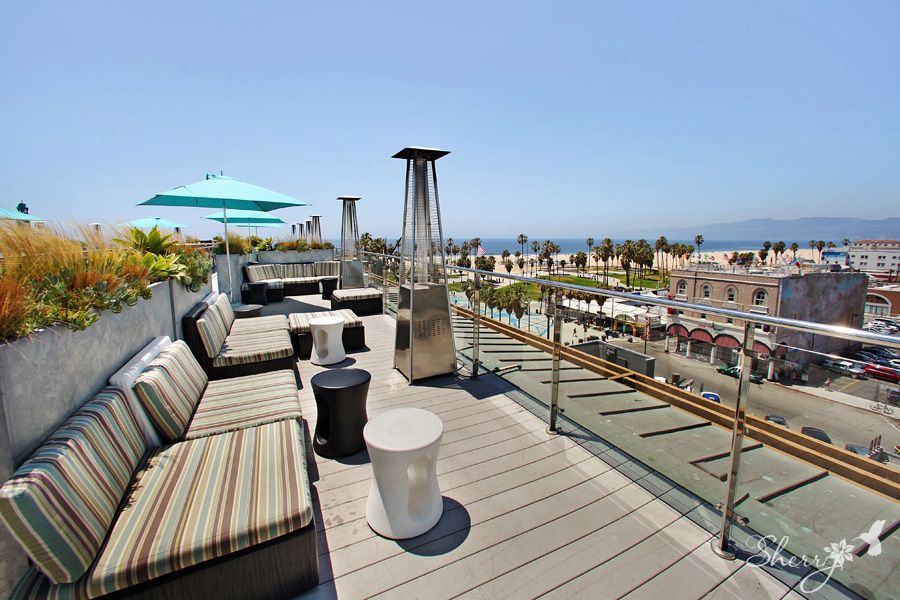 Roosevelt Hotel, Hollywood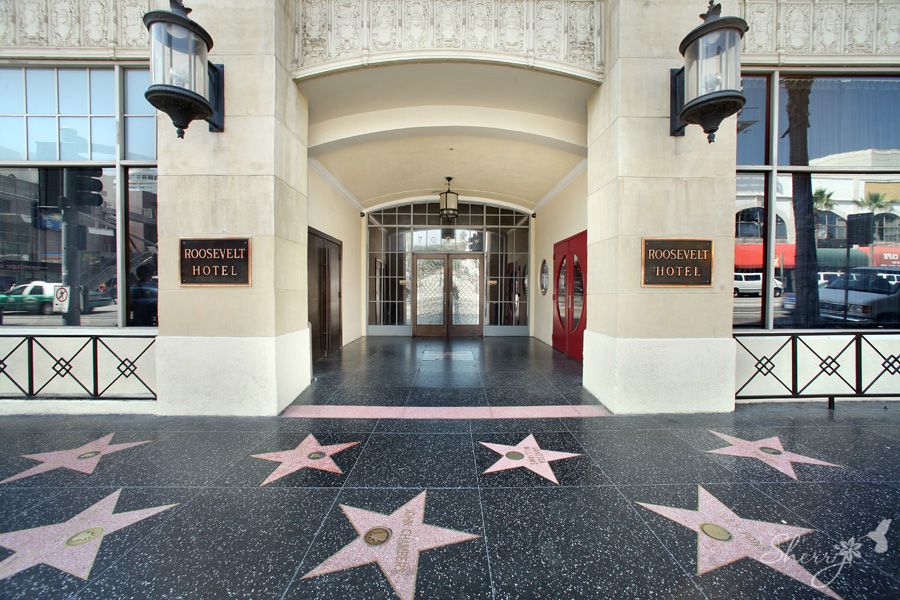 Roosevelt Hotel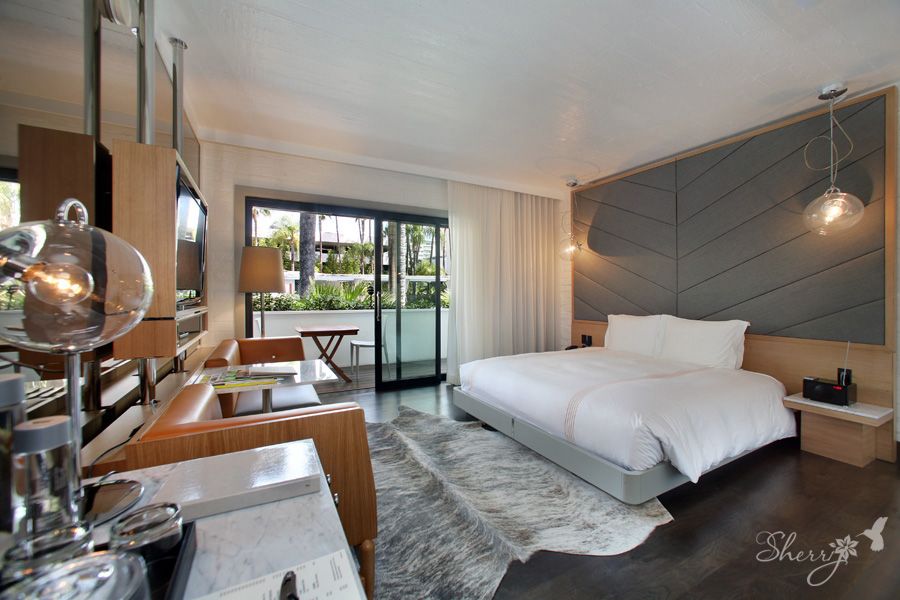 Roosevelt Hotel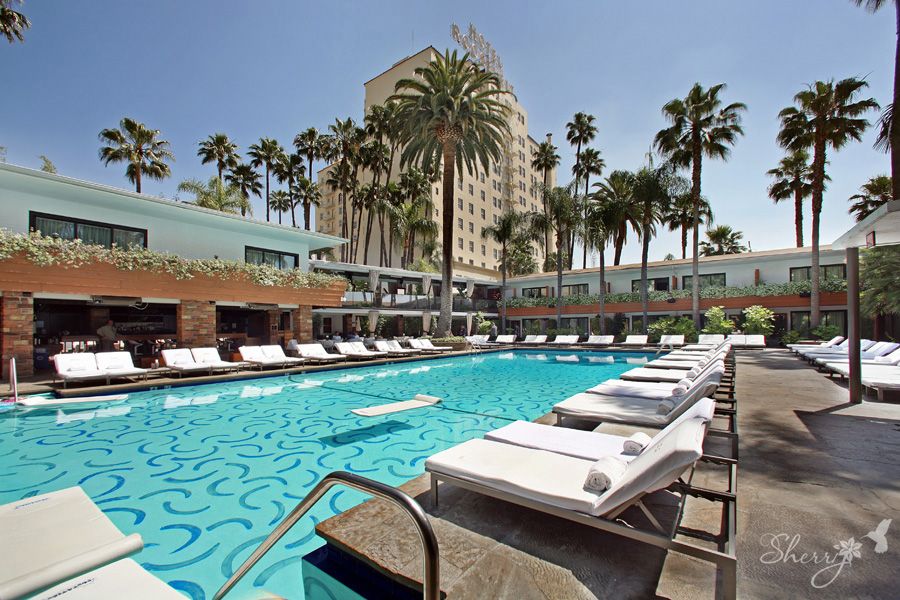 This past weekend I had the pleasure of photographing Kelly and David's destination wedding.  When Kelly described her wedding to me, I was super excited.  She planned on a very intimate ceremony with about 25 guests, lots of personal details, and the location…. Yosemite!  I've actually been wanting to go to Yosemite for a while now, so this was a dream.  Included below are mostly pictures of the guest experience and Kelly.  First, a picture of the "Tunnel View."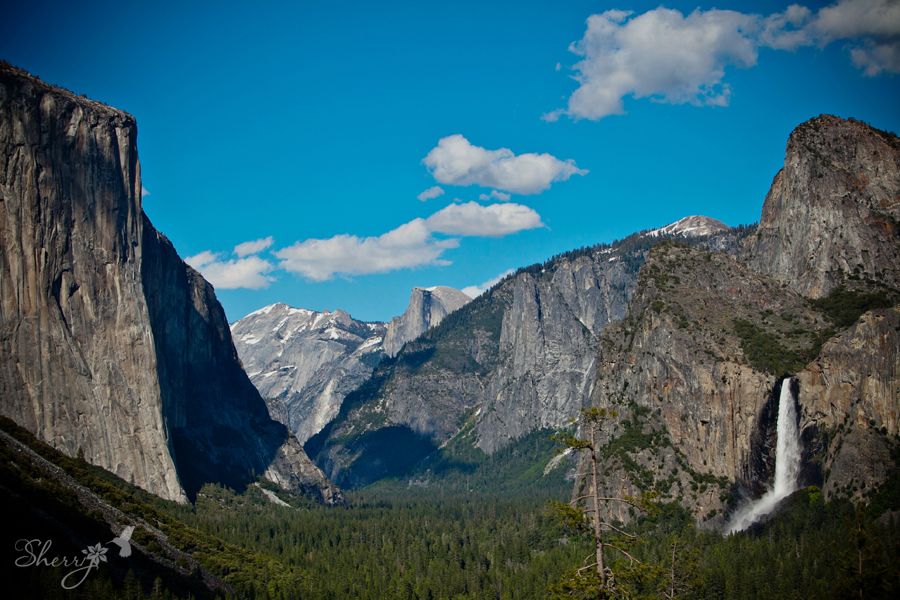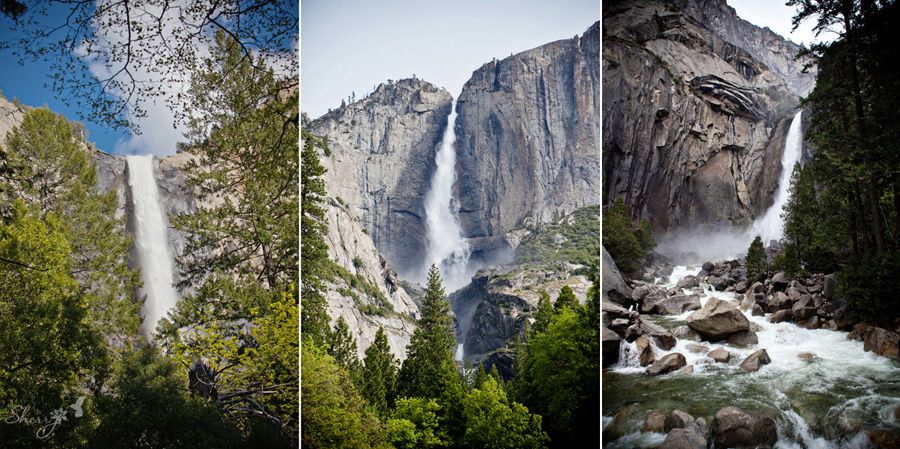 A welcome gift bag awaiting at the hotel for us.  Included in the bag was snacks, water, mini flashlight, map, paper soap, band-aids, sun block, compass, hand sanitizer, carabiner, off repellent, matches, and tissue.  I love all the details Kelly thought about!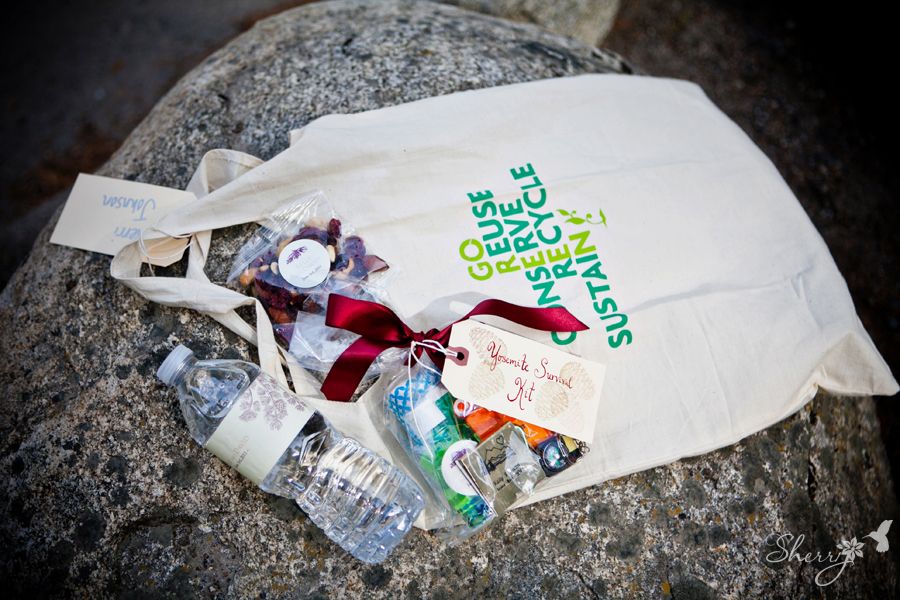 I started with some pictures of David at 9am.  Location: The Lower Yosemite Falls Lodge.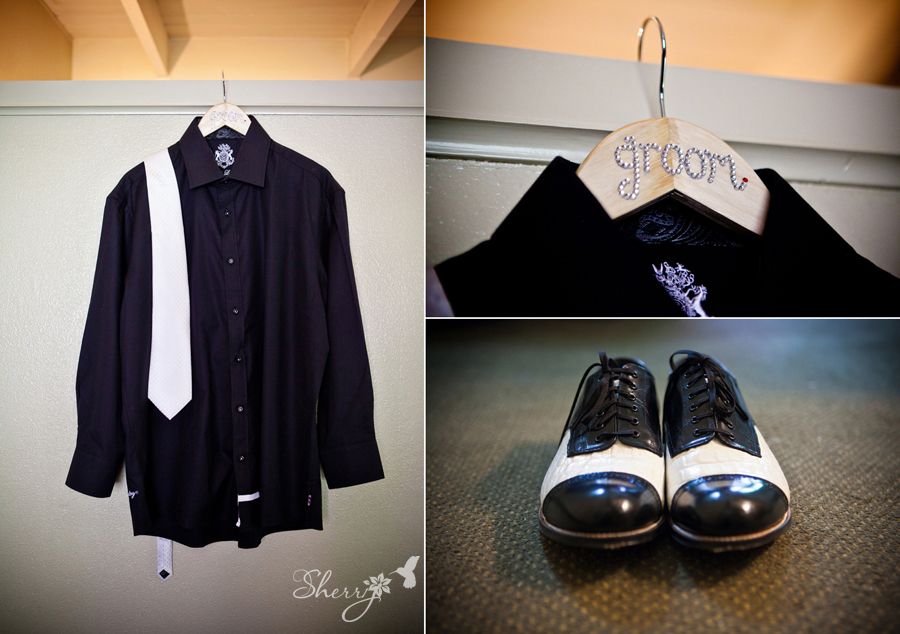 Kelly got ready in a cozy cabin at the historic Awahnee Hotel, right under the falls.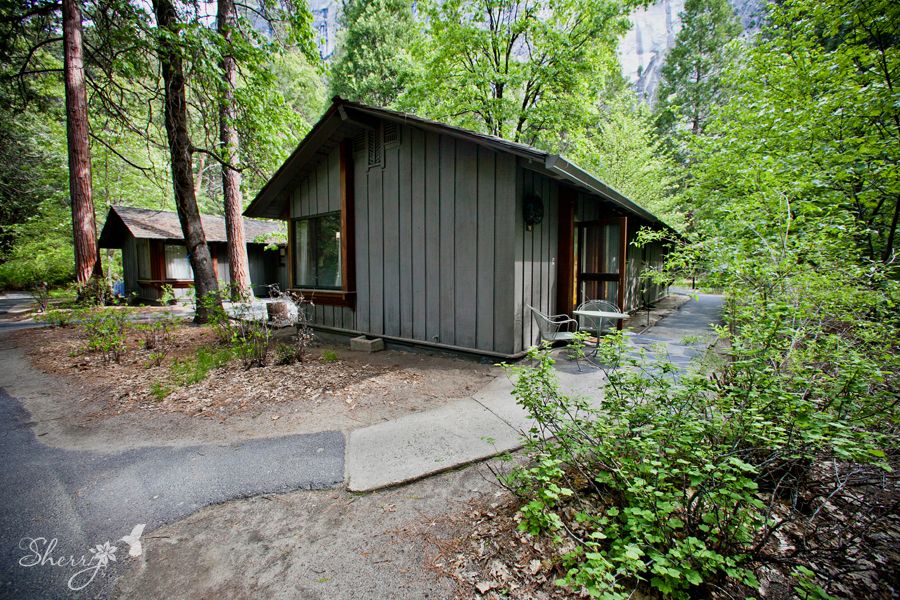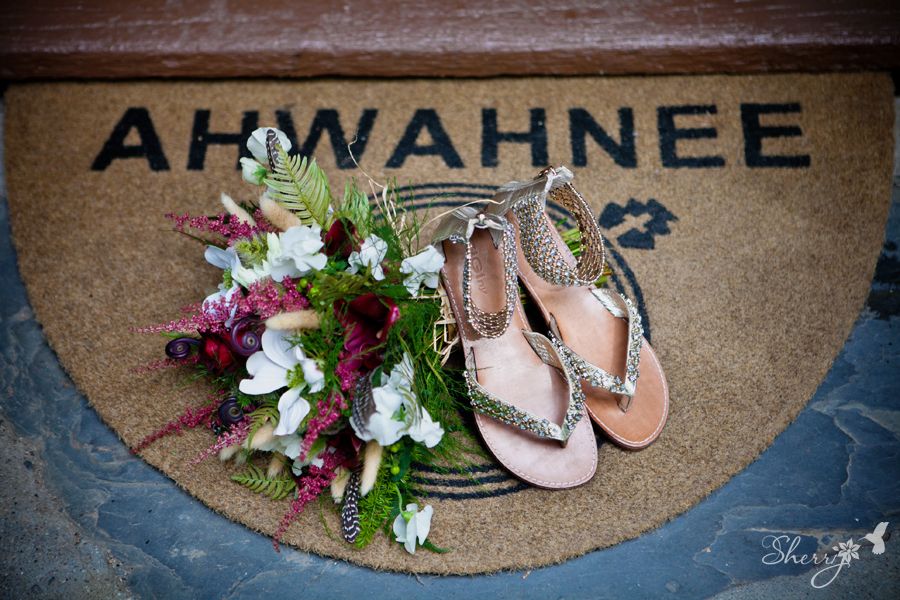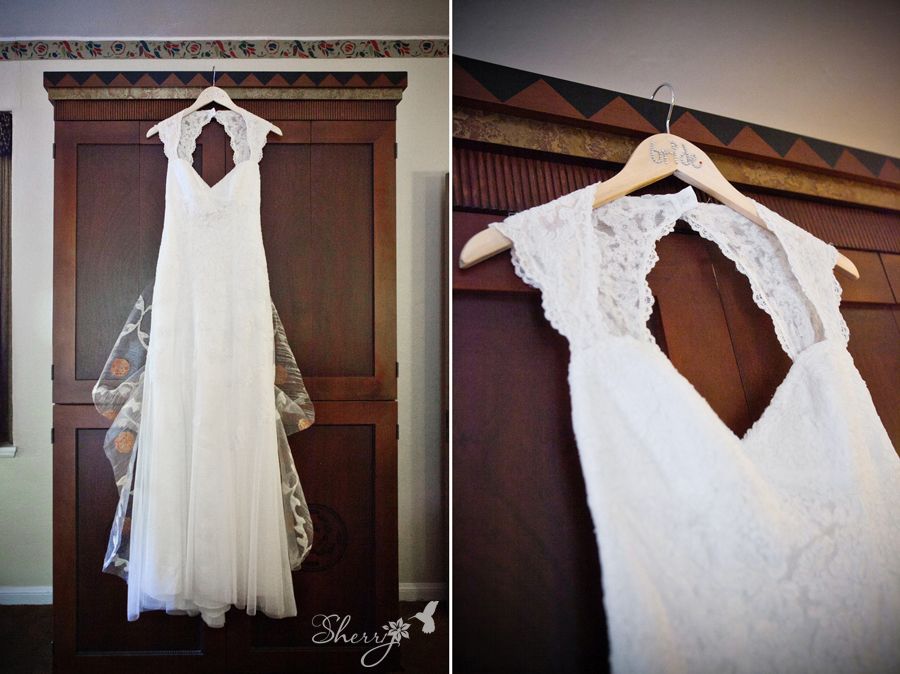 Kelly's dress was customized with a beautiful red flower and sheer gold fabric on the backing.  She also made her necklace, earrings, and the hangars!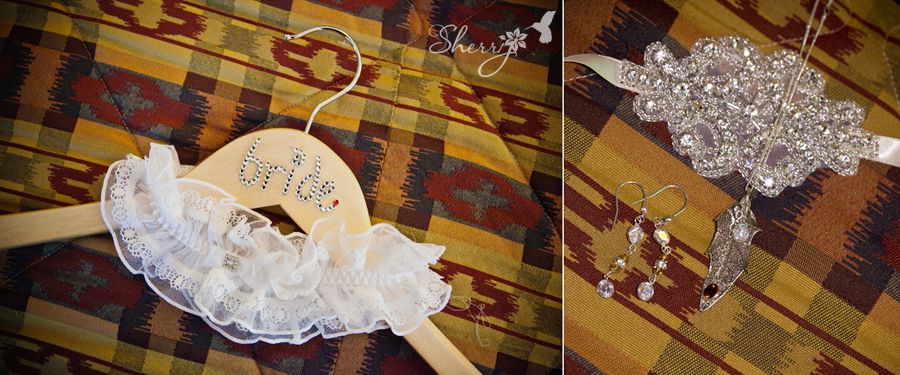 Ever since I got my Canon 100mm macro lens, the "ring shot" is one of my favorite things to do.   I like to incorporate one object that represents the wedding.   It's usually something simple like a pine cone (as shown below), a leaf, a bird's nest from the table decorations, or flowers.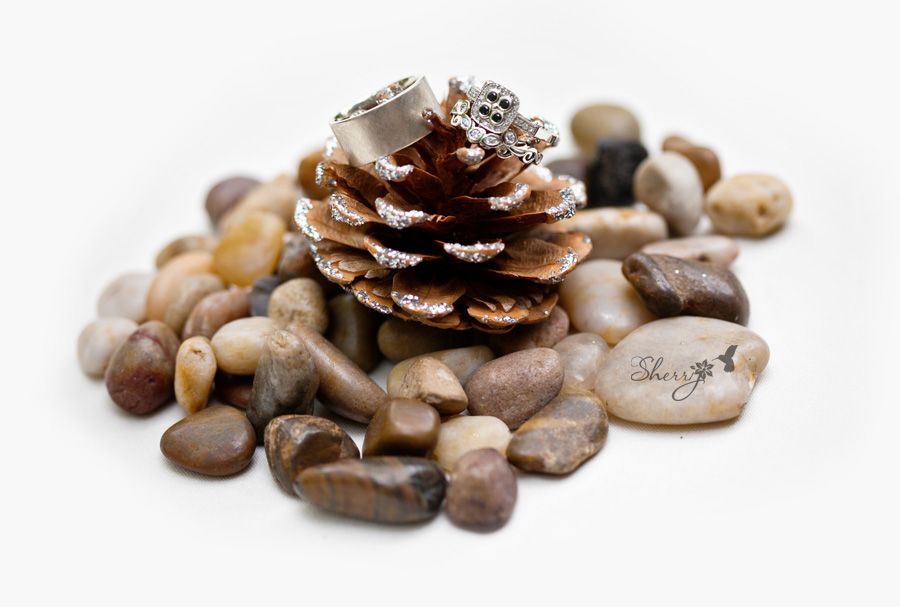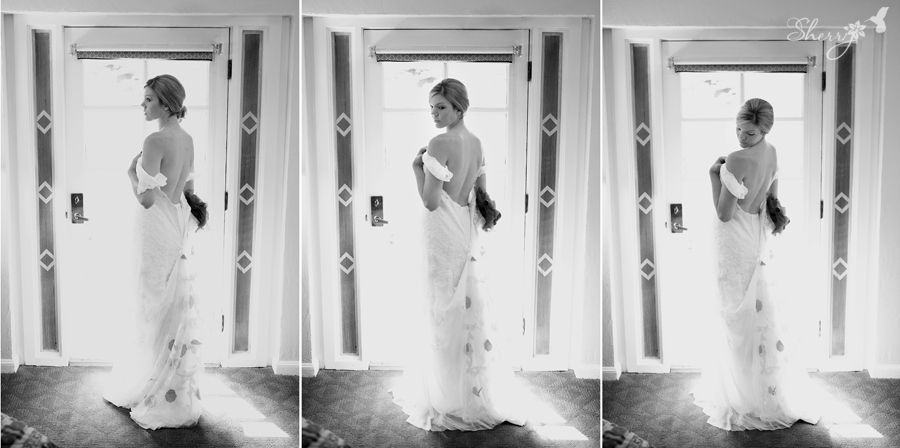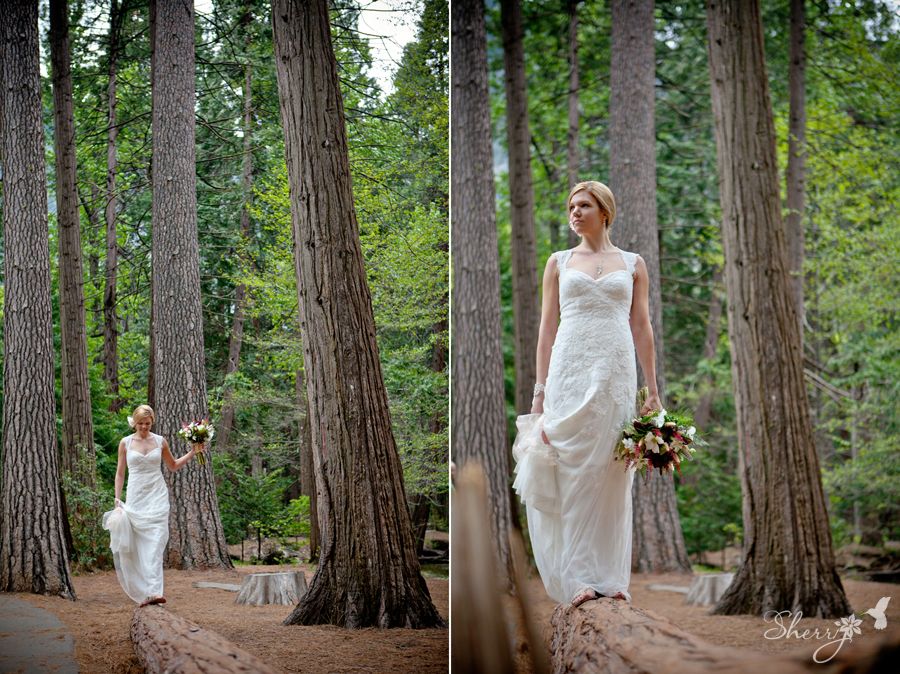 Intimate ceremony at the falls.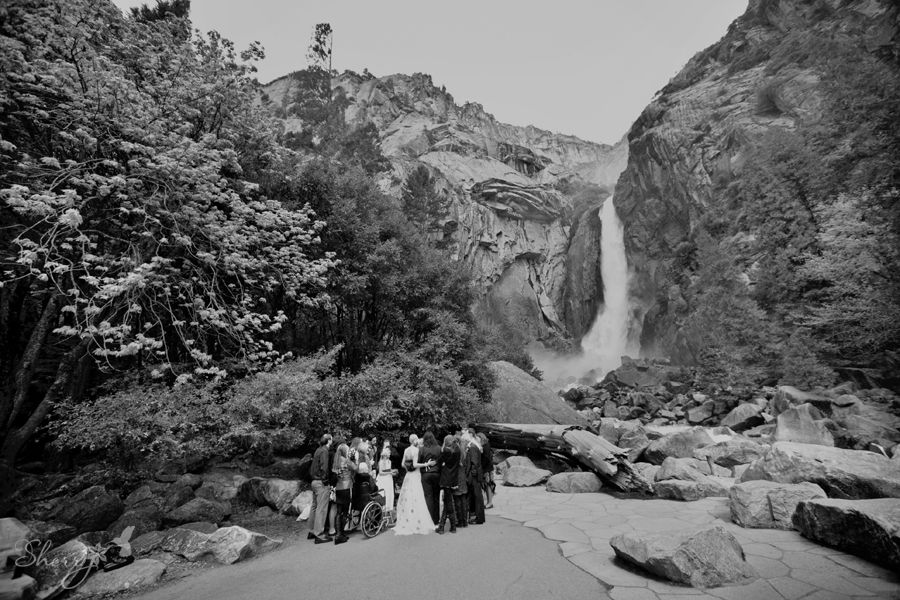 Guest added leafs with their finger prints on a tree Kelly made.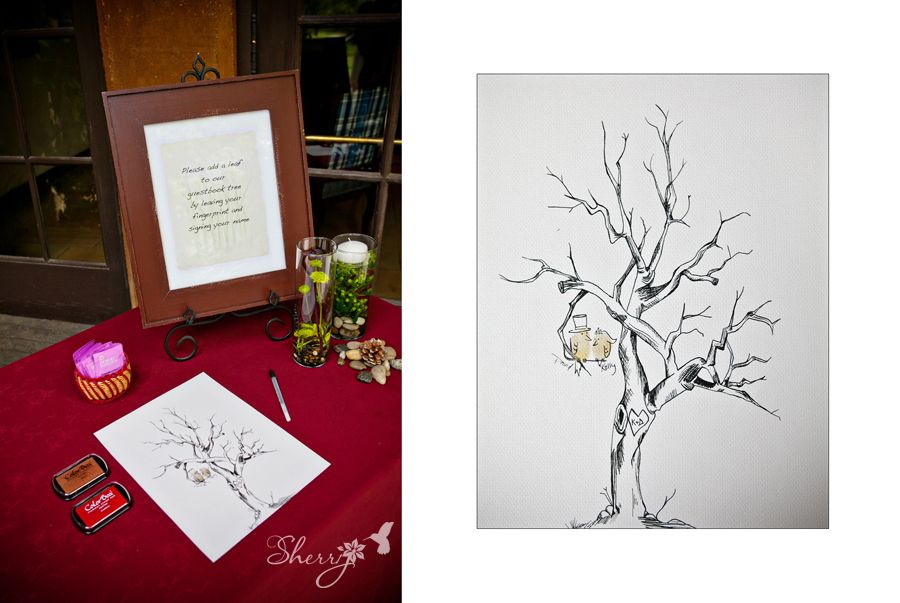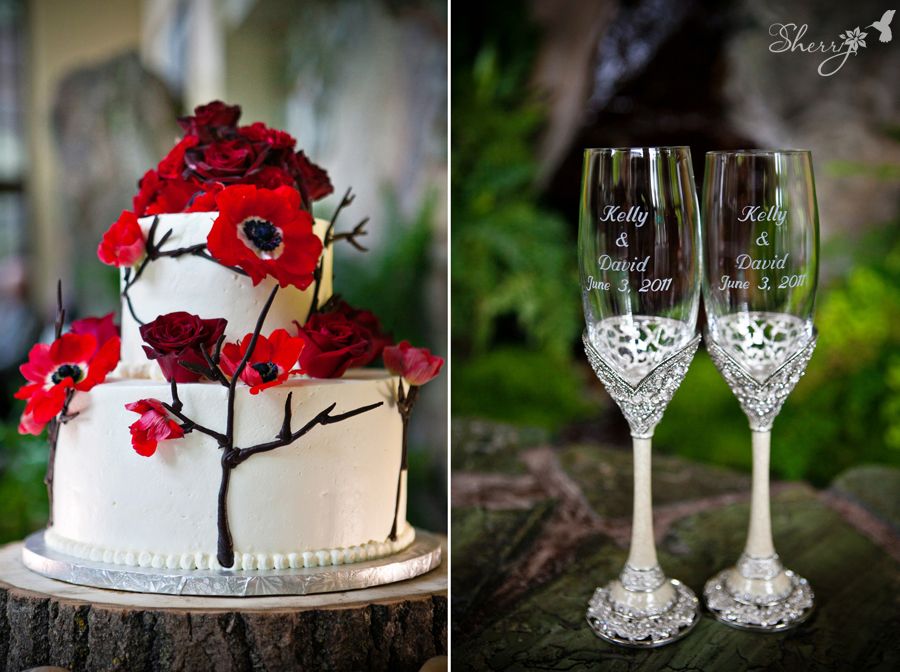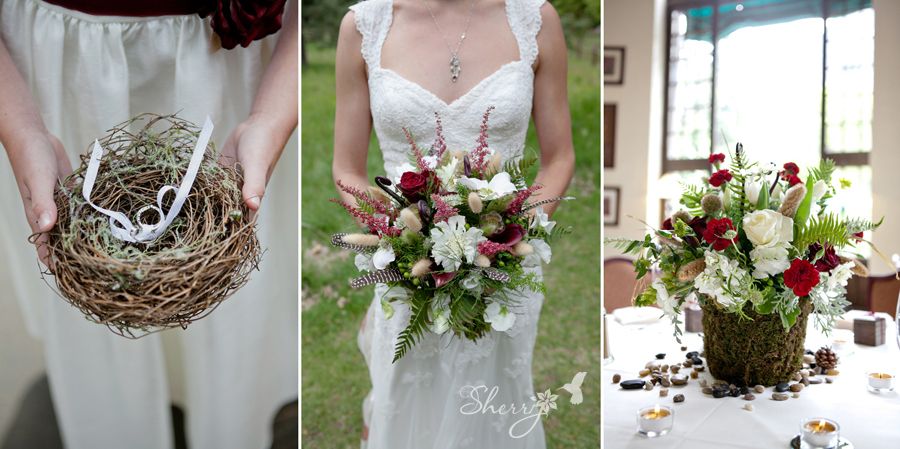 Since the wedding took place in the morning, everyone had a great lunch at the historic Awahnee hotel.  I was done shooting by 3:30pm, which is the record earliest finish time for me!  After their busy morning, Kelly and David were able to start their relaxing weekend hanging out with friends and family, hiking, and rock climbing.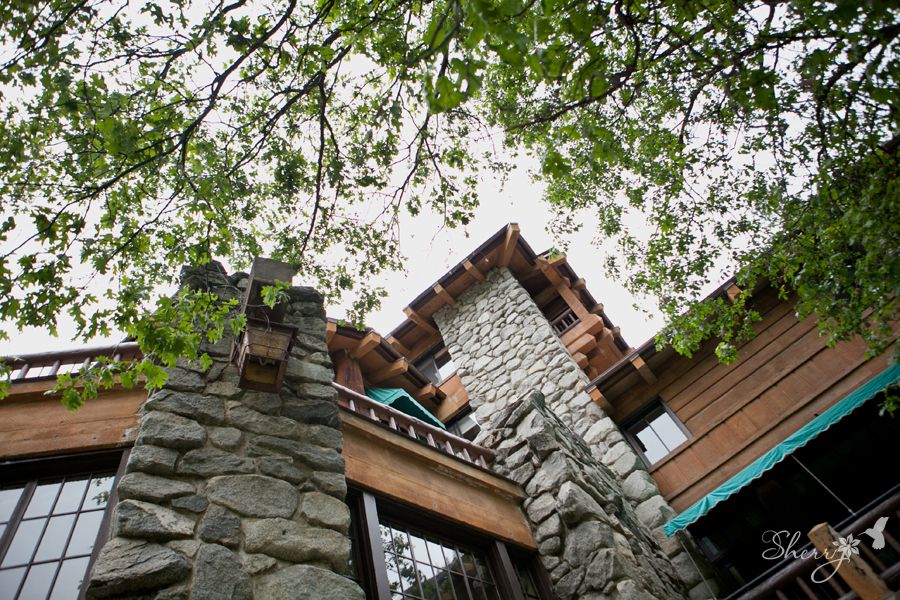 *Pleast note: for personal reasons, some of the images from the wedding will remain private.
On Saturday, I had the great pleasure of documenting Nicholas and Manami's wedding at the Long Beach Museum of Art.  I met Nicholas and Manami in the fall of last year.  They are both graphic designers from Alameda, who planned on creating lots of the details of their wedding themselves.  They were in town for a weekend, and at our consultation, they spoke of succulents, a colorful color palate, and an intimate gathering of 60 of their favorite people.   I knew instantly I liked them and have been looking forward to shooting their wedding ever since!  This past Saturday was an absolutely gorgeous day for their wedding, in addition to a great day for the Long Beach Grand Prix that took place a couple blocks down the street.   Thinking traffic would be horrible, I left Santa Monica 3 hours early.  Turns out, I arrived 2.5 hours early… which was just fine by me!  I'd much rather be hours early, than even 5 minutes late.  Below are some of my favorite shots from the wedding day.  Friends and family can view all images HERE.
The first, is a set of images is Nicholas and Manami's custom wedding stationary that they created themselves!  I especially love the design with the banner, how perfect!  It really set the expectation for their wedding… fun, flags, and f-ruffles!  Ok, I know f-ruffles isn't a word…  but it kinda rhymed. =)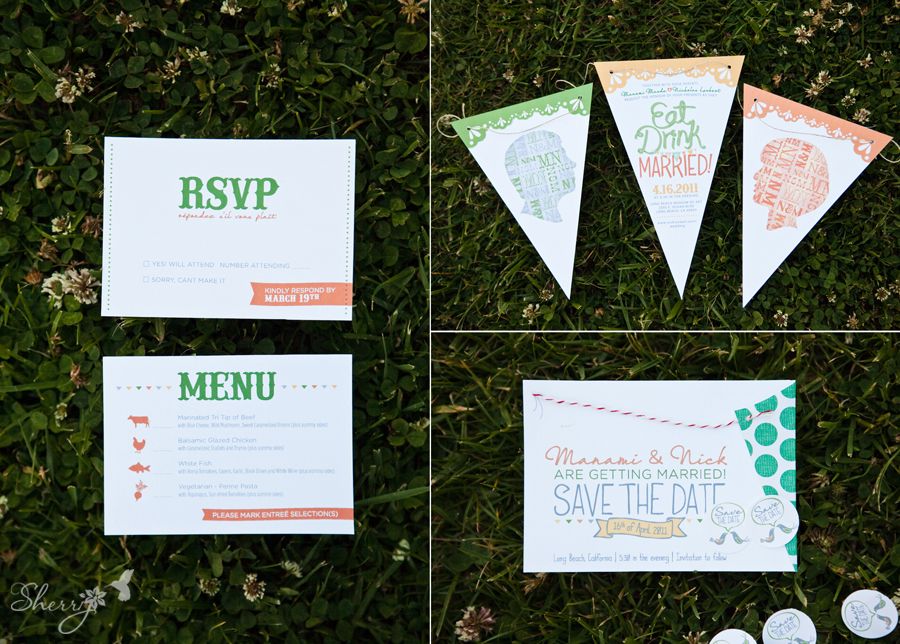 When we arrived, Manami was getting ready in her dressing room.   Getting colored shoes to match a wedding dress can be tricky, but I think it's super fun and modern.  The ruffles on her shoes matched her dress perfectly!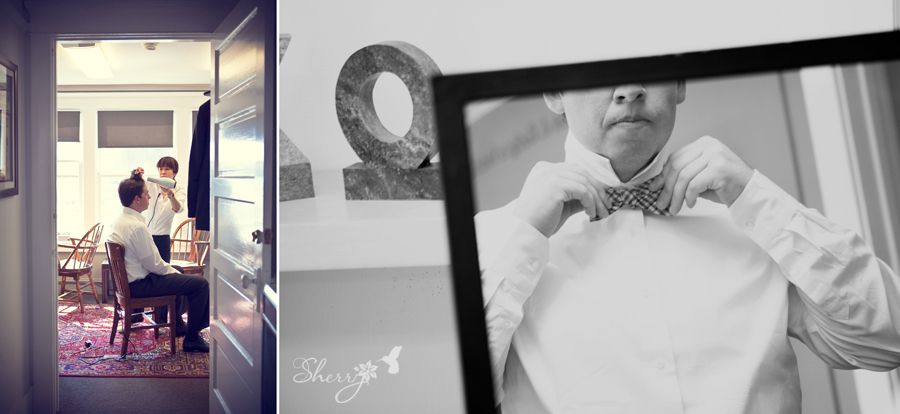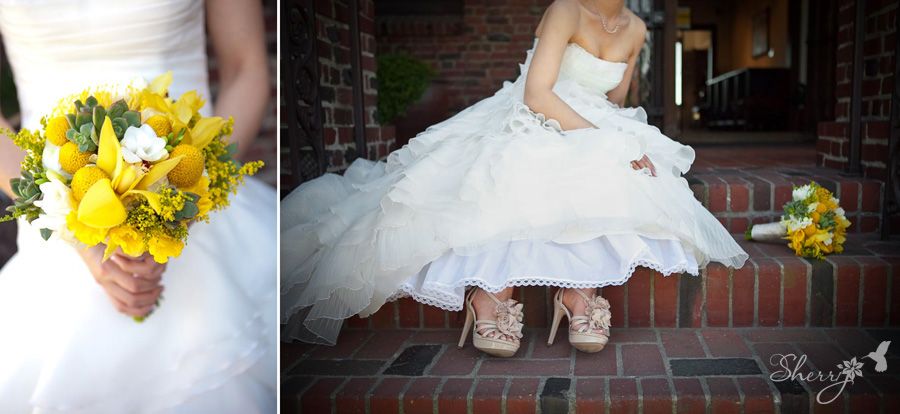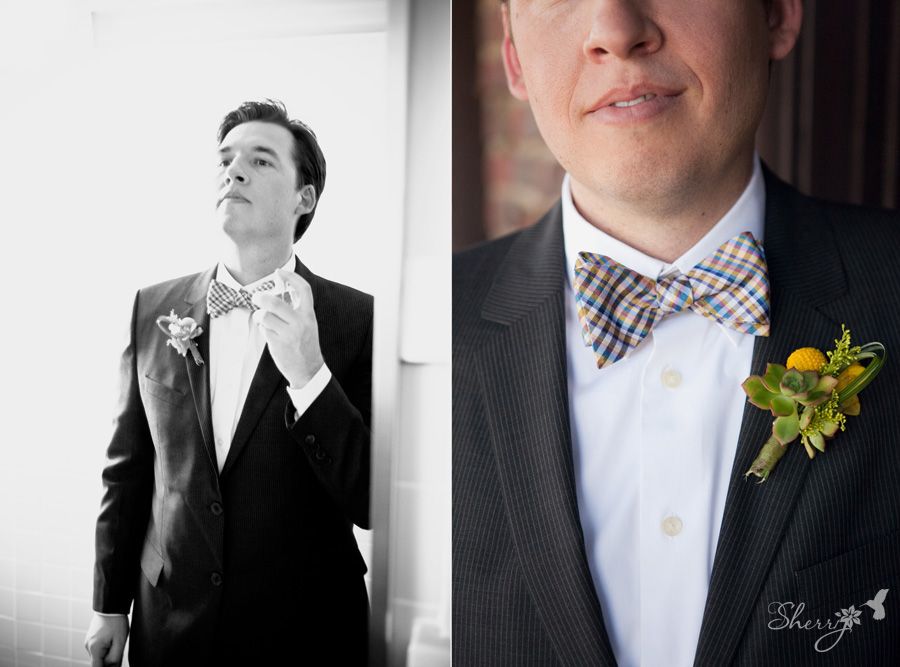 Nicholas and Manami decided to do a "First Look" before the ceremony… which allowed us time to get these shots of them together.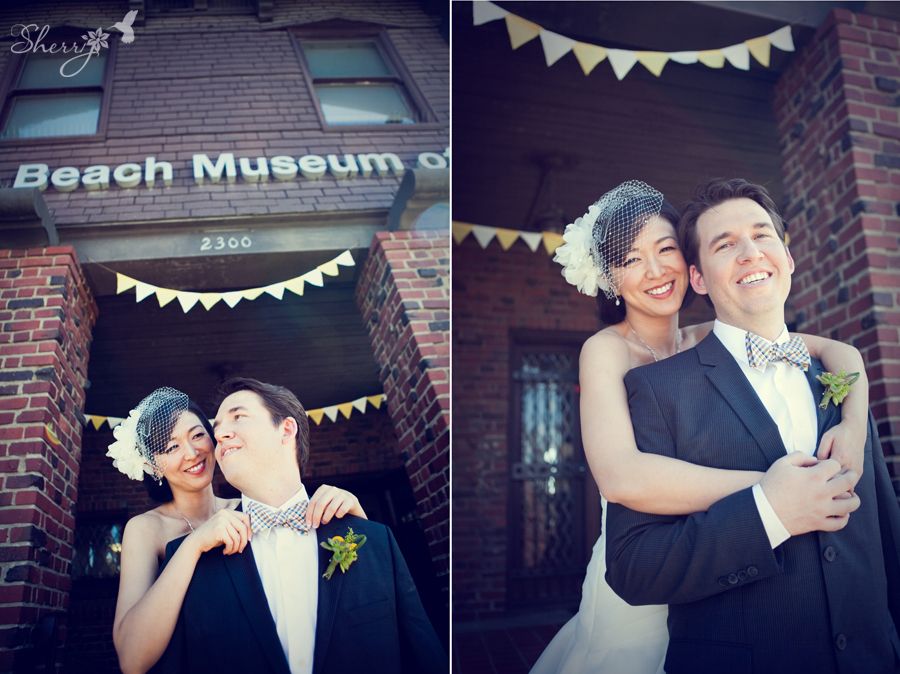 Custom fabric balls decorated the isle.  These are so fun and colorful, and a great alternative to flowers.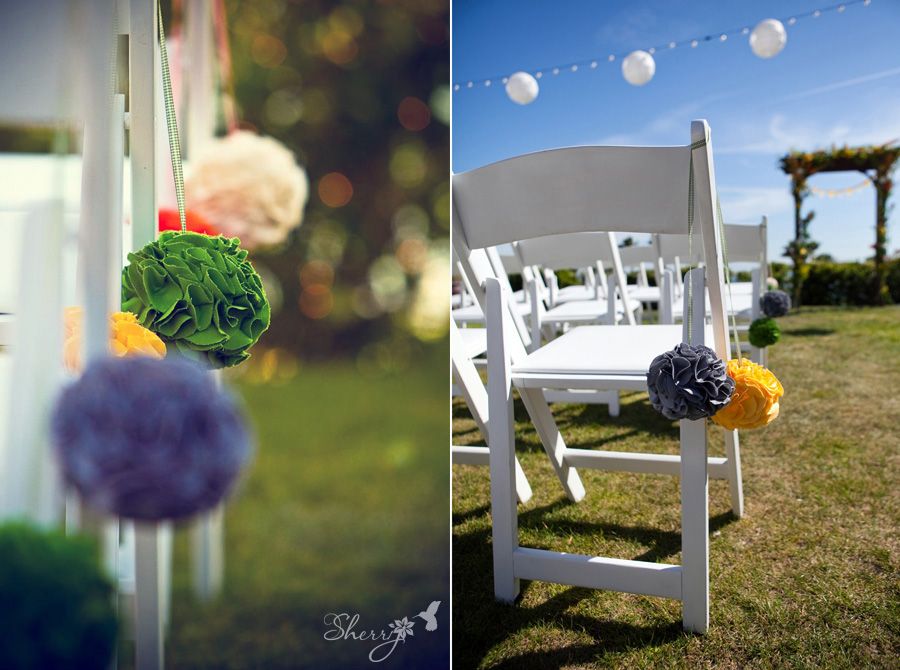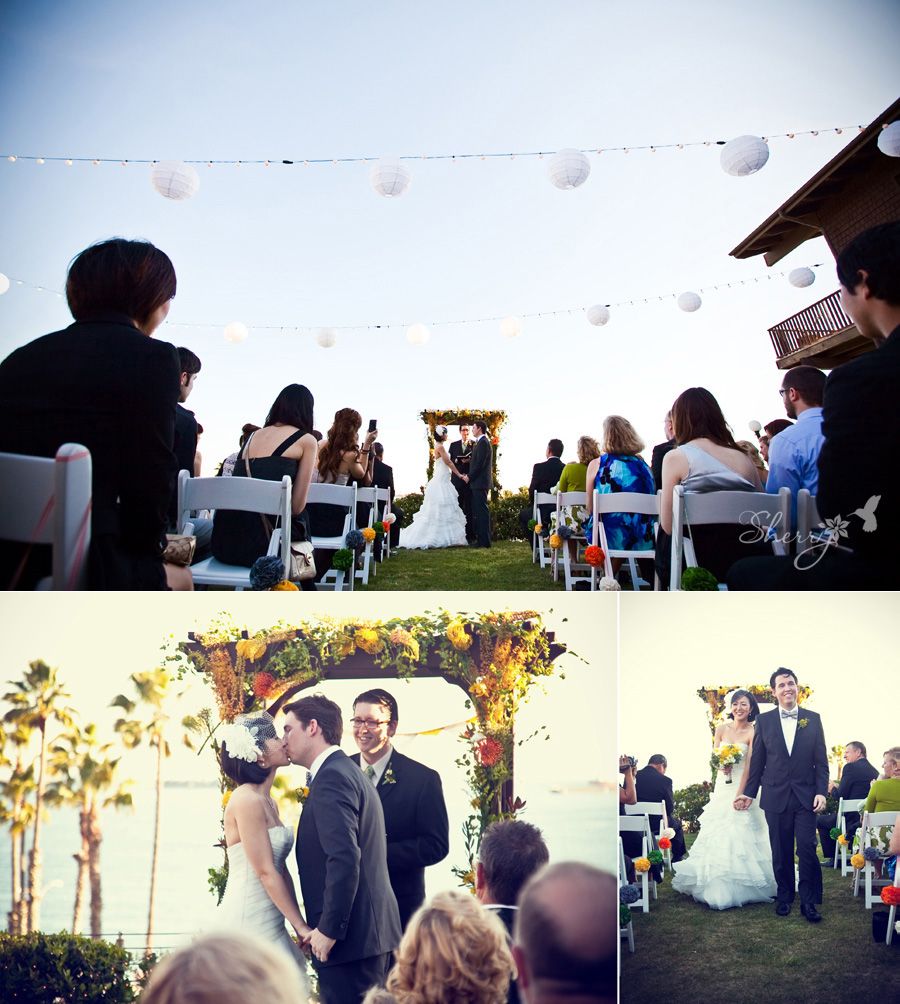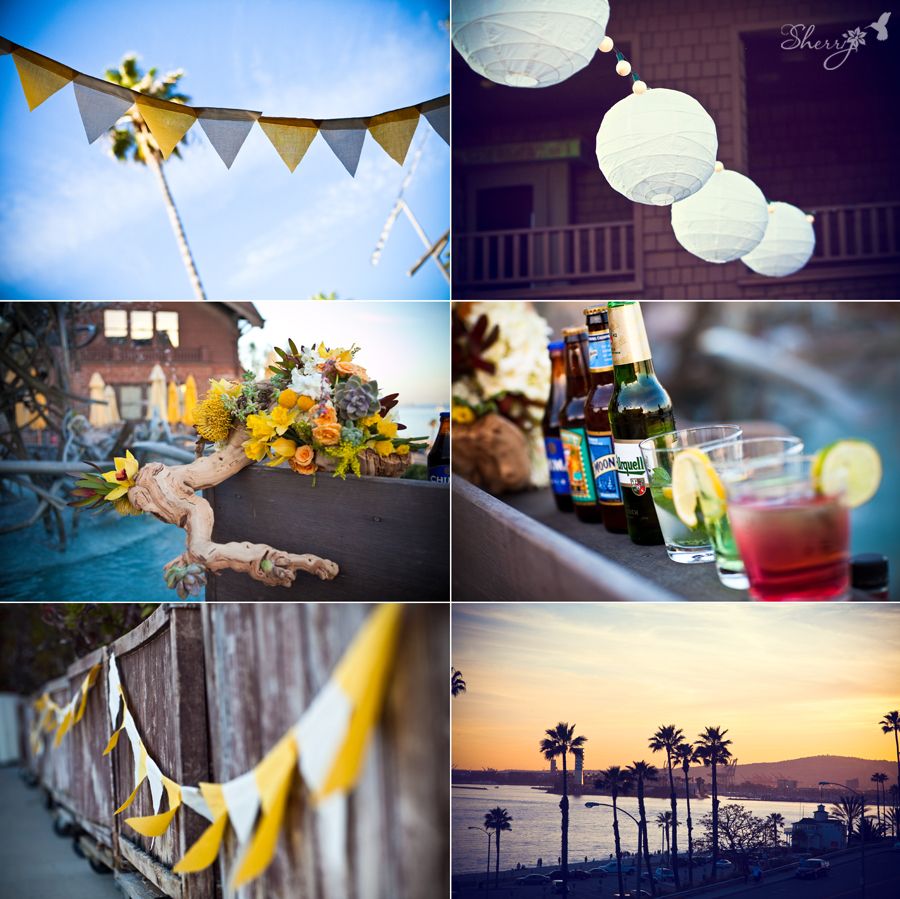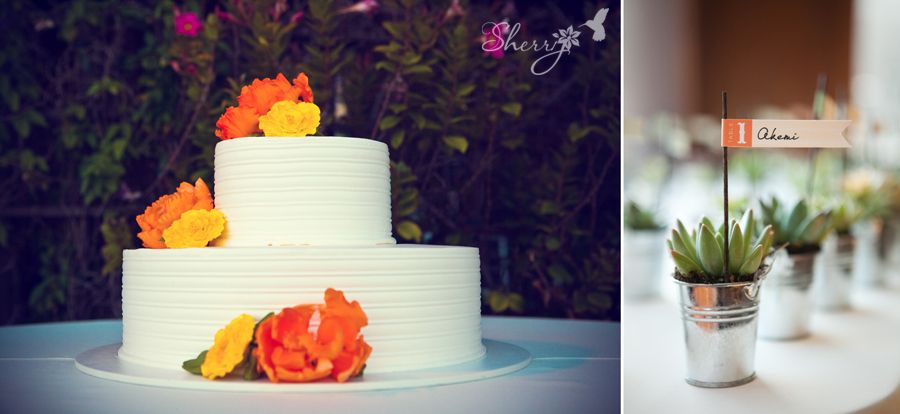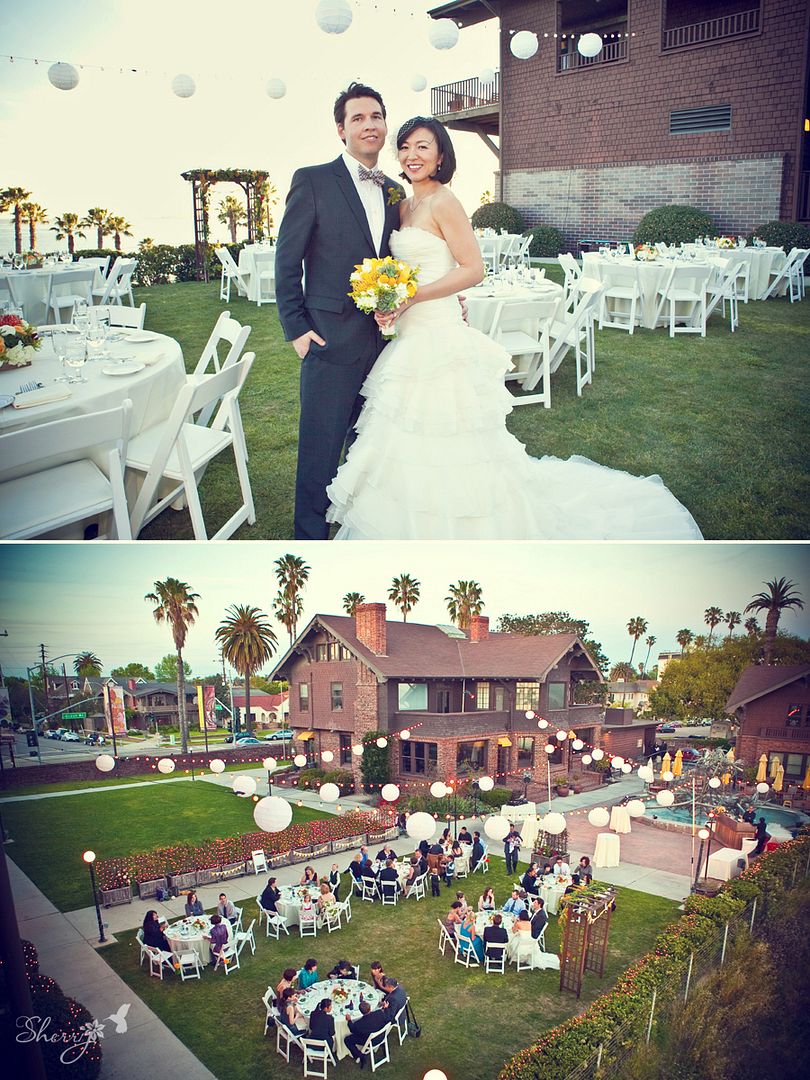 The first dance.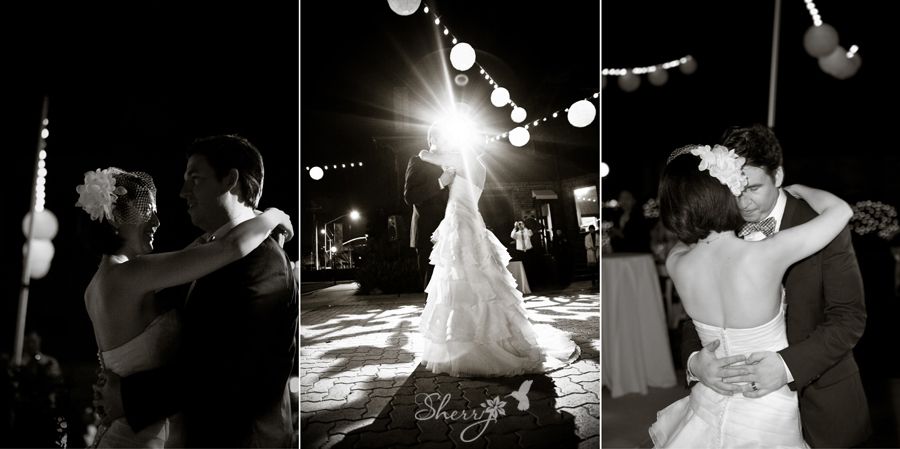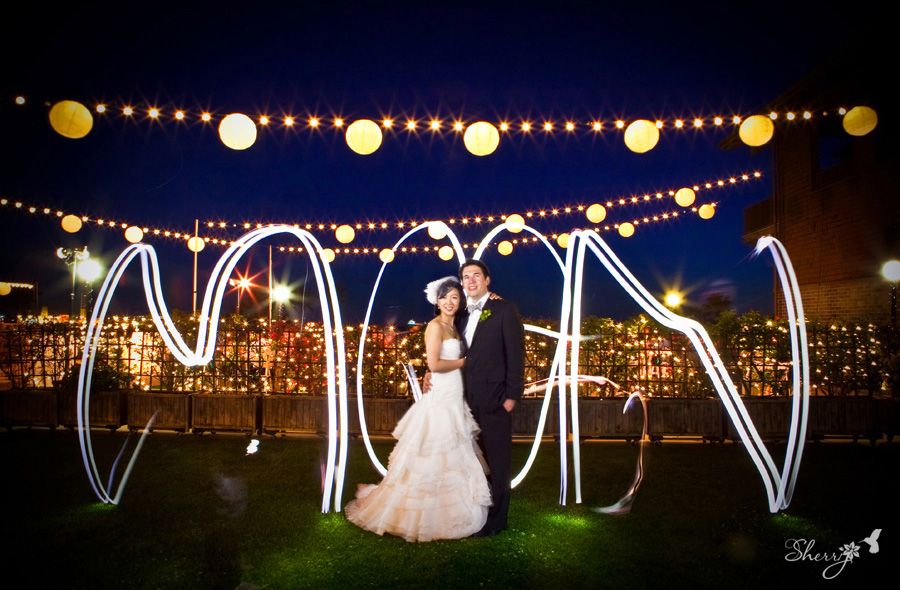 Photography: SherriJ Photography
Venue: Long Beach Museum of Art
Makeup: Chinatsu Watanabe
Flowers: J'Adore Florist
Invitations: Nicholas and Manami's own designs.  Contact me for their information!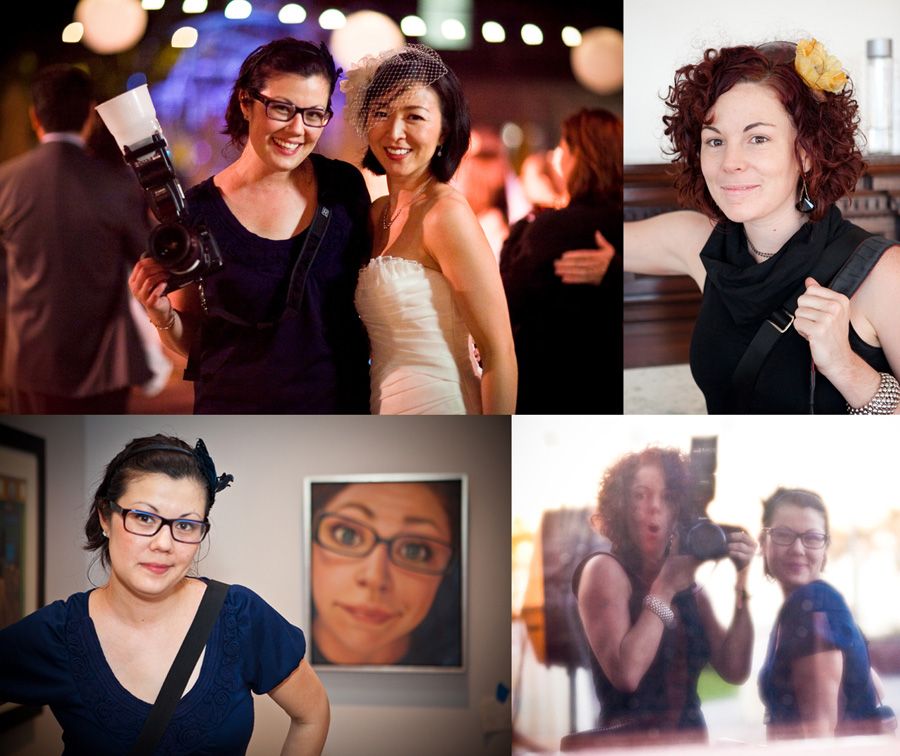 *Update June 14th, this wedding has been published on California Wedding Wave.
This was my 2nd year attending WPPI in Vegas, aka the week-long spring break for wedding and portrait photographers… but instead of partying (the whole time) most of us were in lectures and seminars for most of the day from the crack of dawn into the evening.  For me, it was all about business, networking, gathering inspiration, and finding great vendors for my 2011 clients.  Looking back at the experience, I'm so glad I went and can't believe I even debated going!  Summary: I won an awesome high quality Barbour Backdrop while in an 8am seminar with Blair Phillips Photography, purchased some new Radio Poppers to get control of my off camera flashes, and did a pretty cool bridal/fashion desert photoshoot with Gavin and Erin Wade!  Pictures attached below.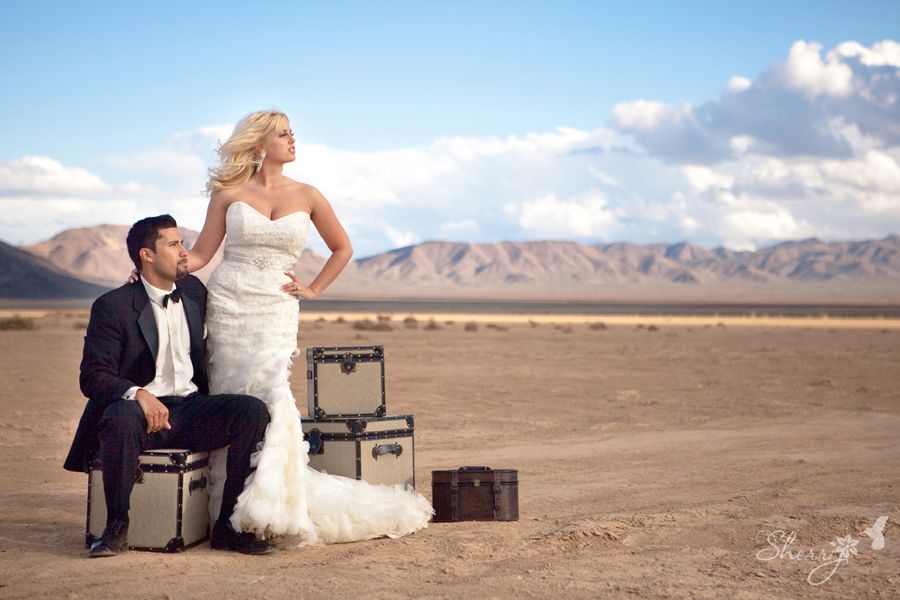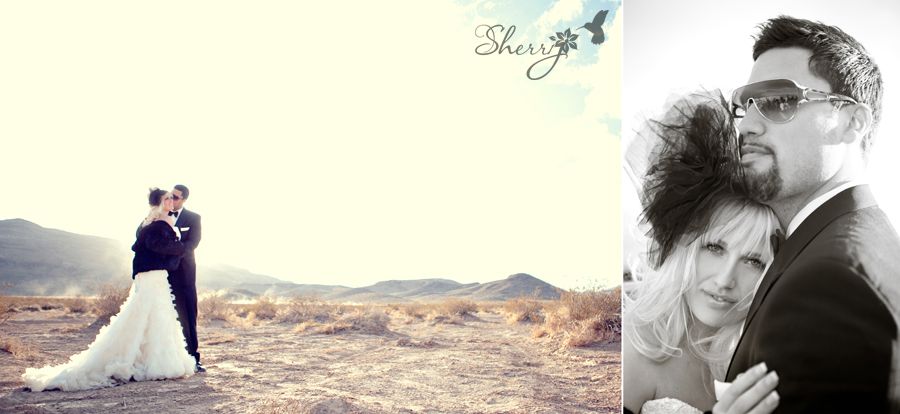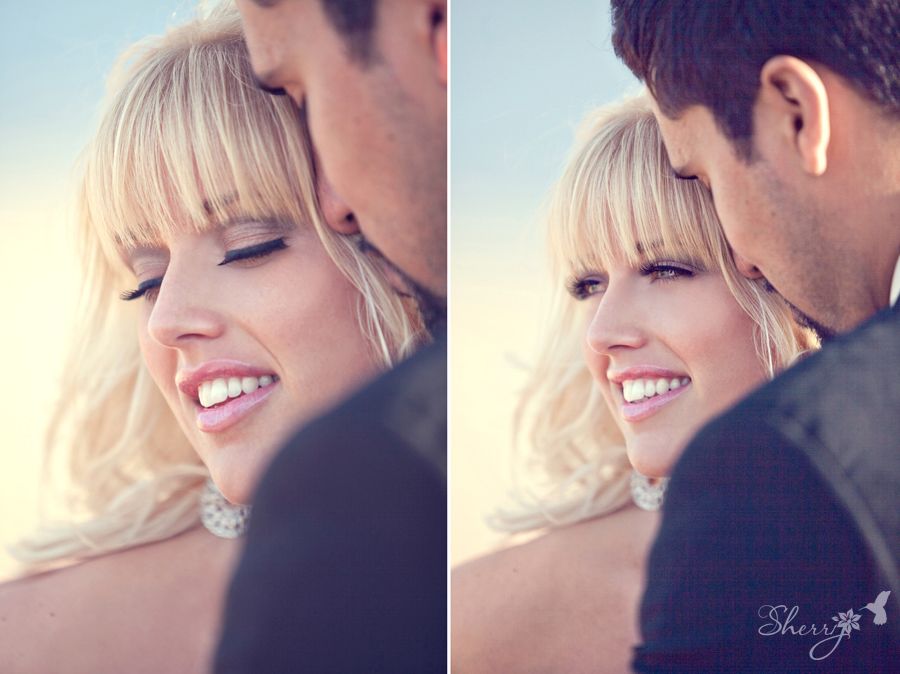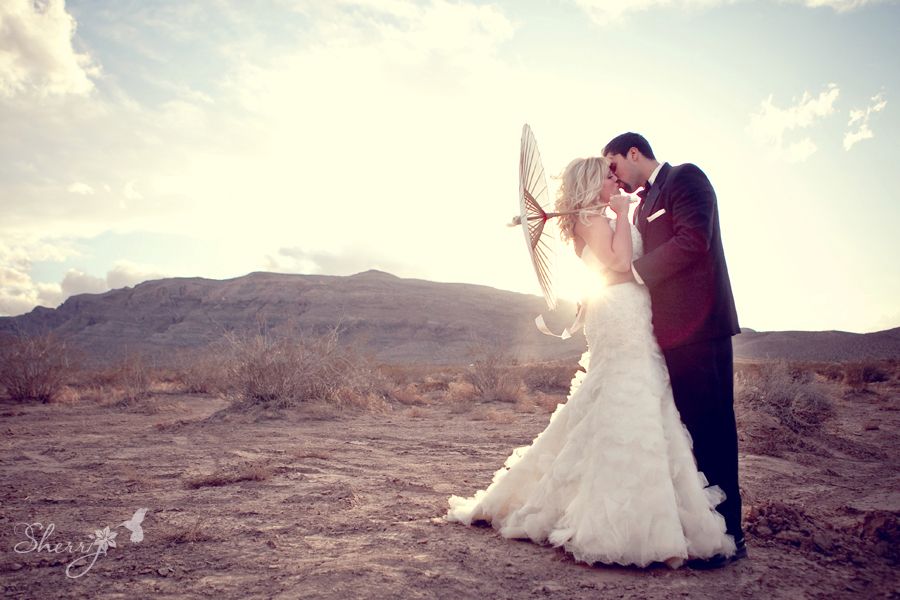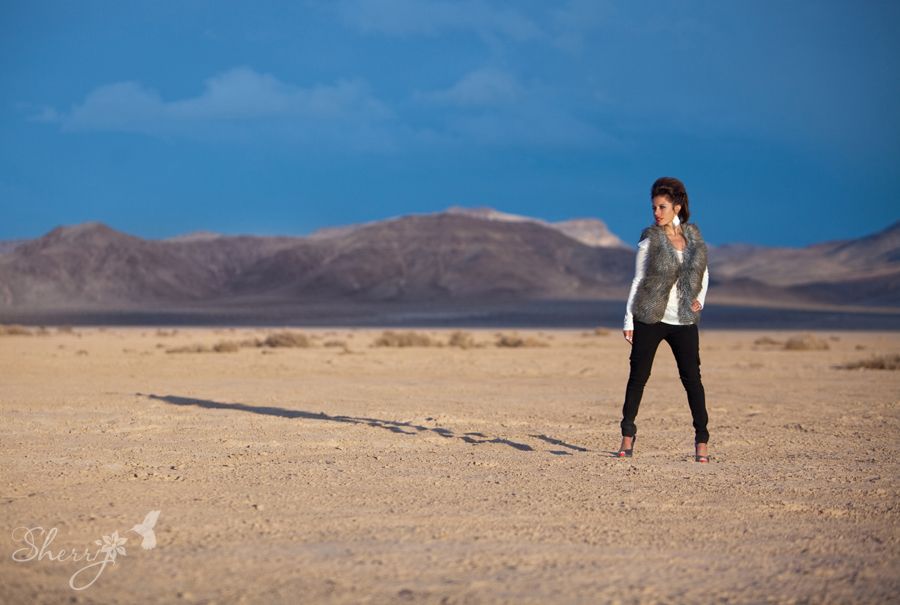 Models: Brittanie and Tomas Cruz (Bride and Groom) 
Kate Colosi
(High Fashion)
I'm happy to share an amazing session from this weekend, featuring Angela and Eugene.  We met during the holidays and they shared some great plans for their June wedding at Rancho del Cielo, in Malibu.  For their engagement, they wanted to incorporate some fun and style.  The colors of their wedding will be honey and wheat with accents of coral and blue.  Angela did an amazing job preparing with cute outfits and a basket full of goodies that included bubbles, a paint kit, letters, and origami cranes and hearts they both folded together.  I love the personal touches!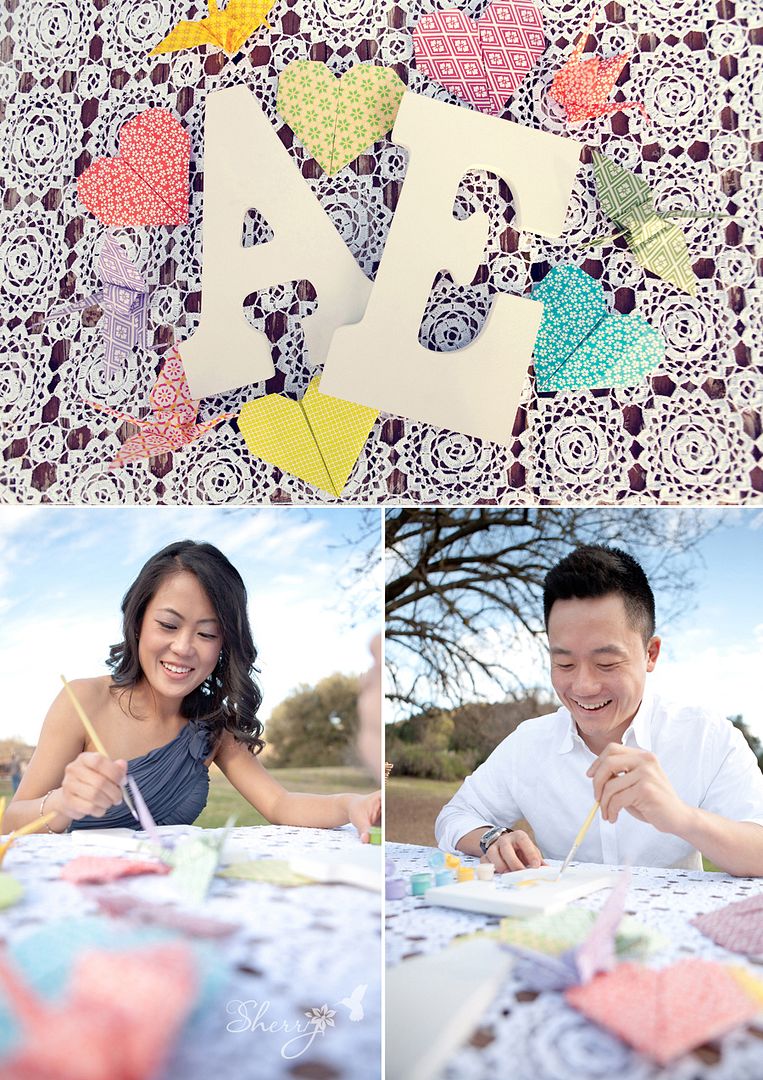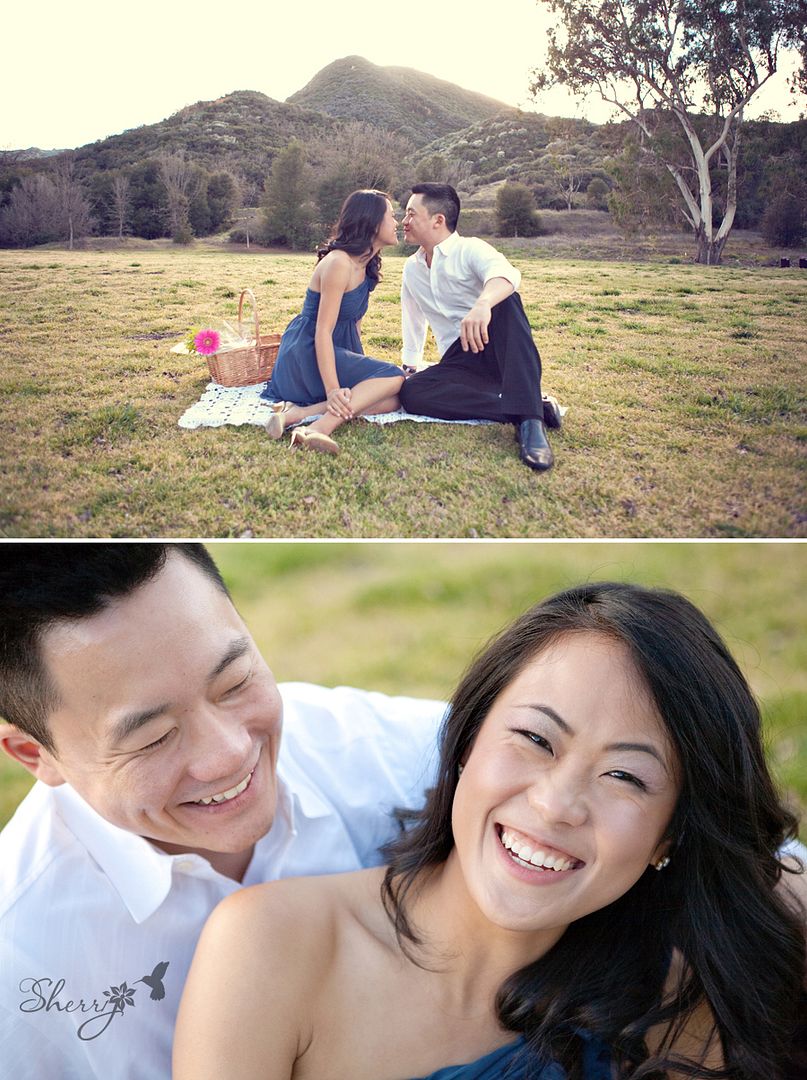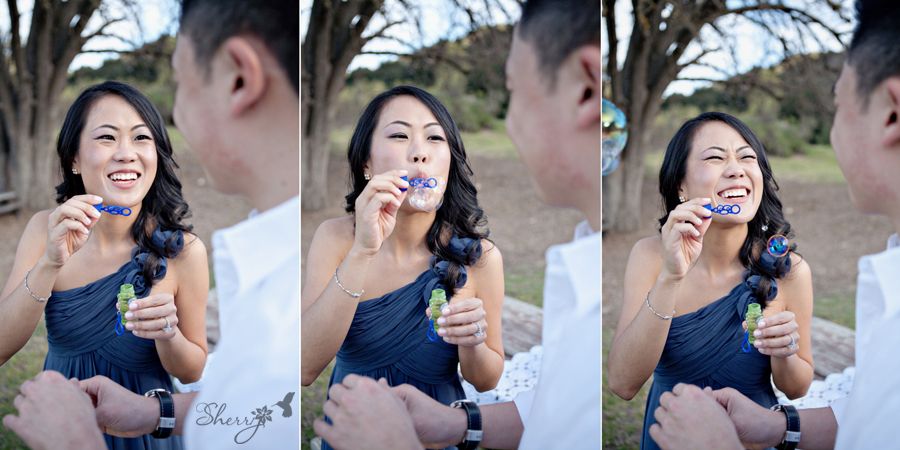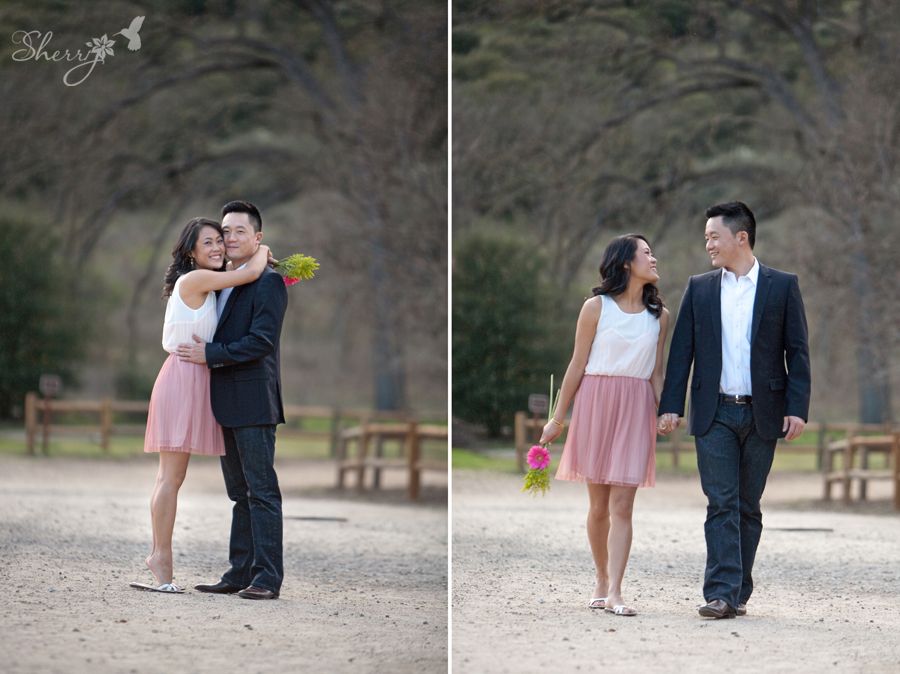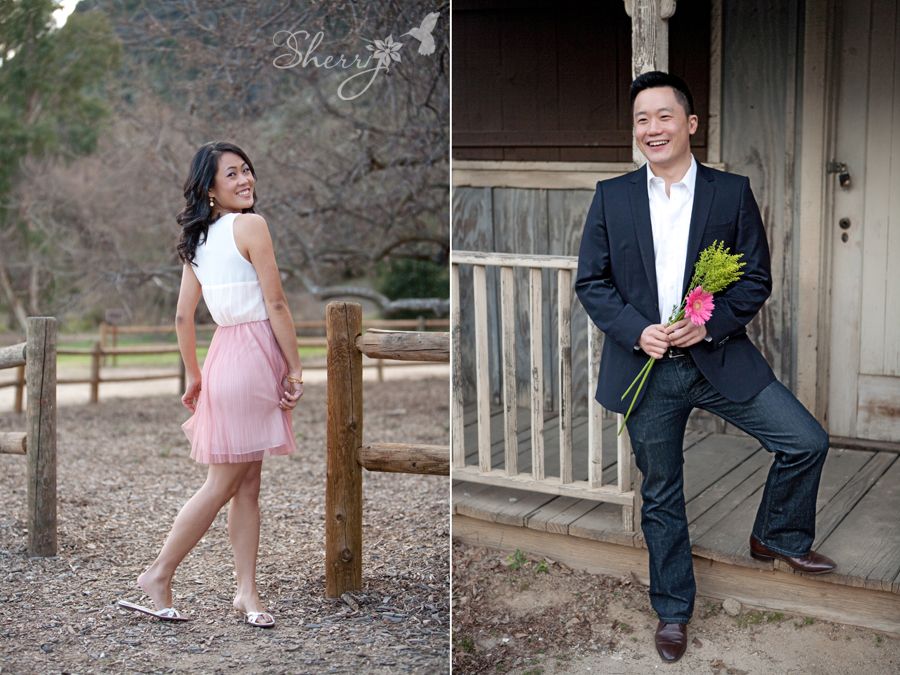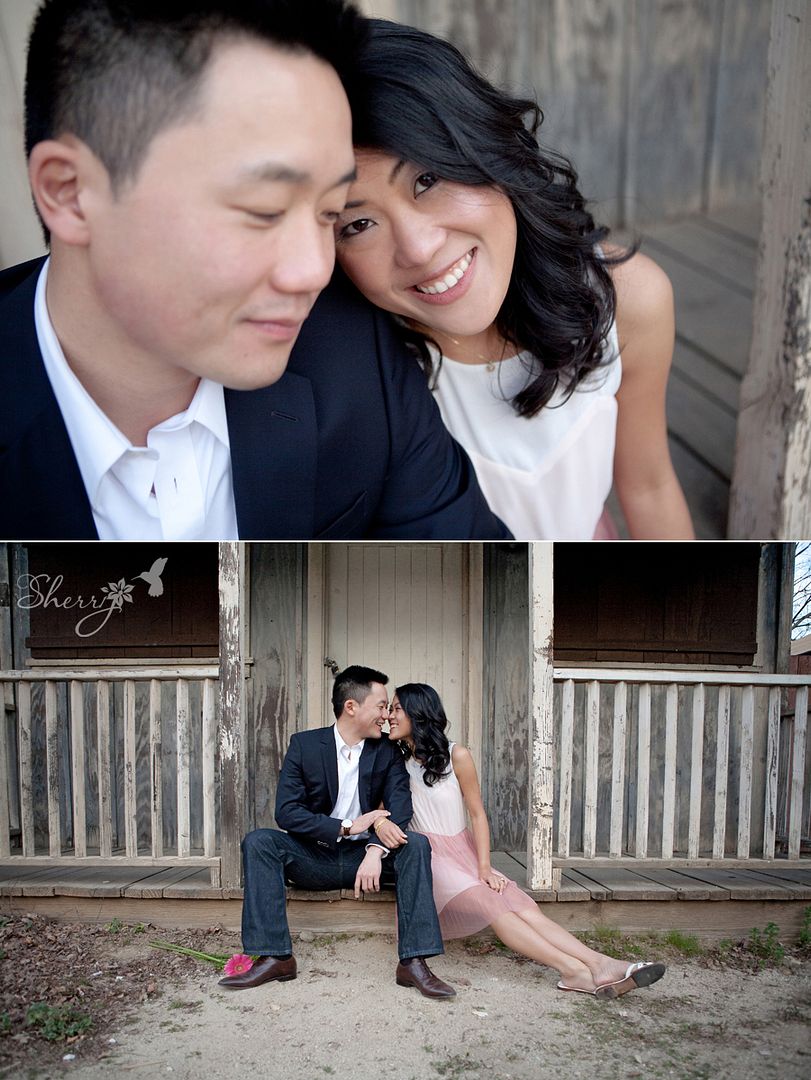 Update: Angela and Eugene have been published on Fabulously Wed!  You can check out their feature HERE.
Kaye and Scott met a few years ago during the production of a music video and recently took their friendship to another level.  Kaye loves fashion, Scott is a self proclaimed geek lover, and together they make quite a picture perfect pair!  We spent some time Monday afternoon enjoying the beautiful weather and took some fun pictures.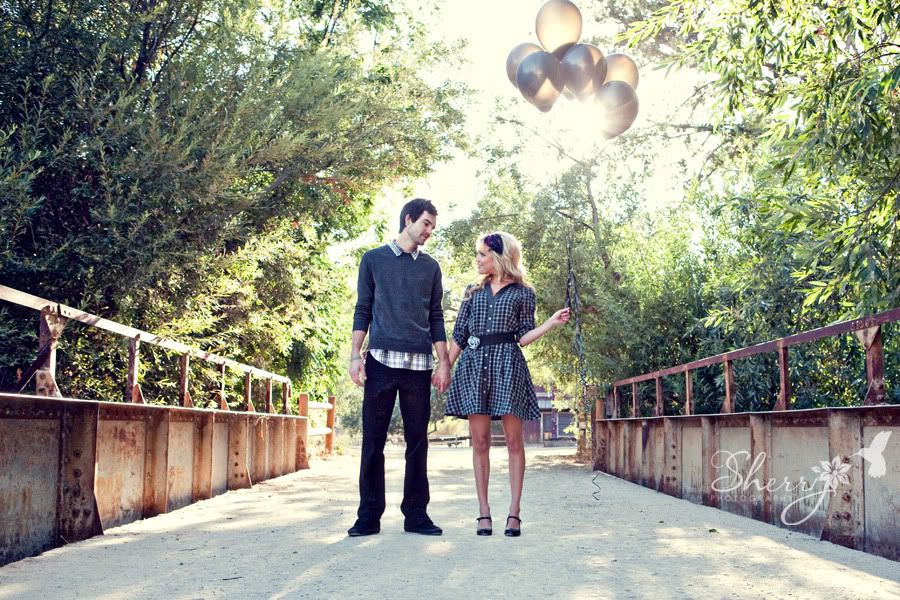 Love the back lighting on this first ones.  Kaye handmade this awesome purple feather headband for the photoshoot and did her own makeup.  Definitely a woman of many talents.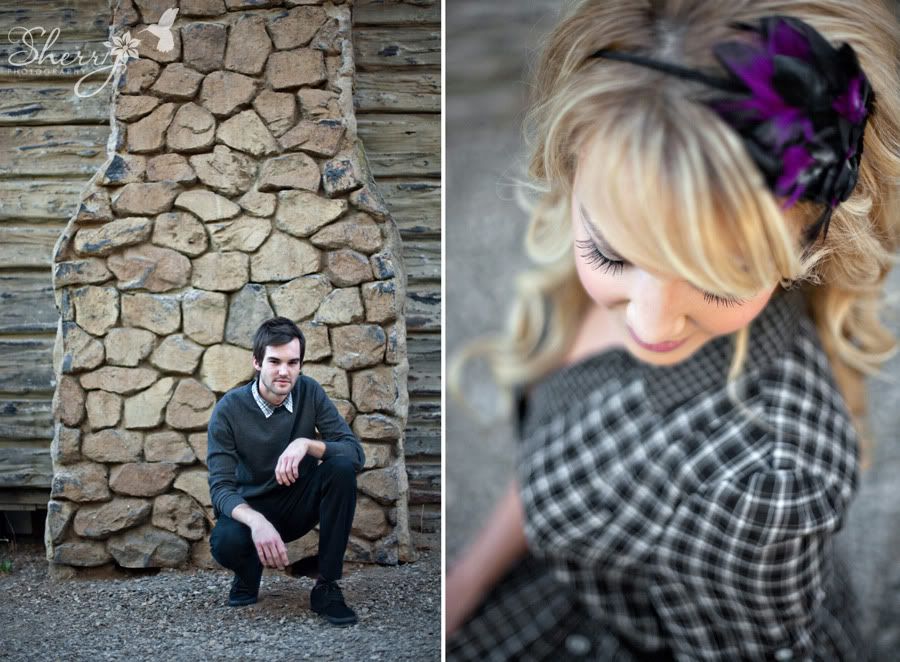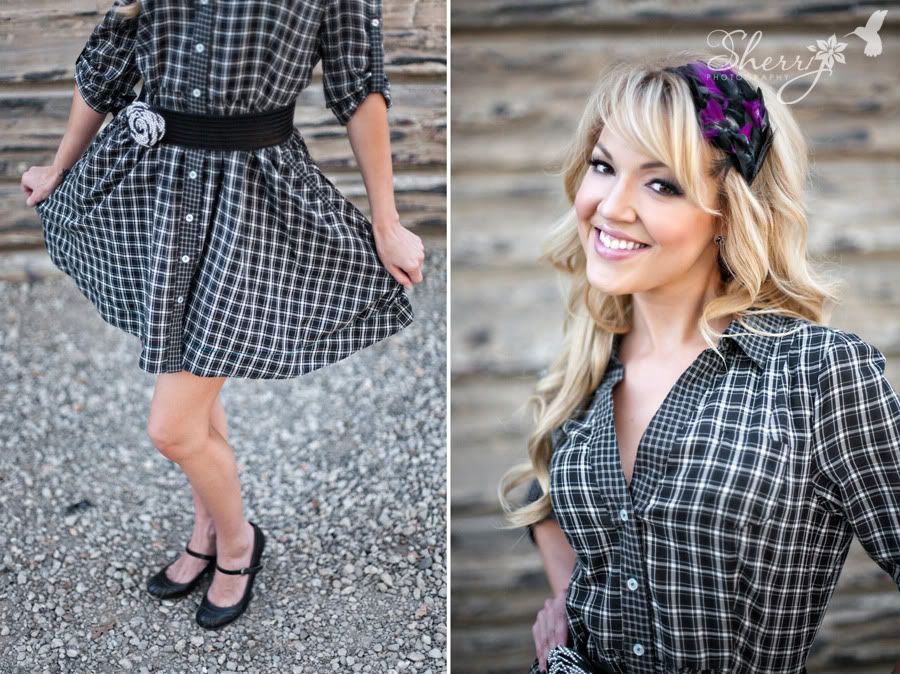 Scott matched from head to toe.  I love the purple socks!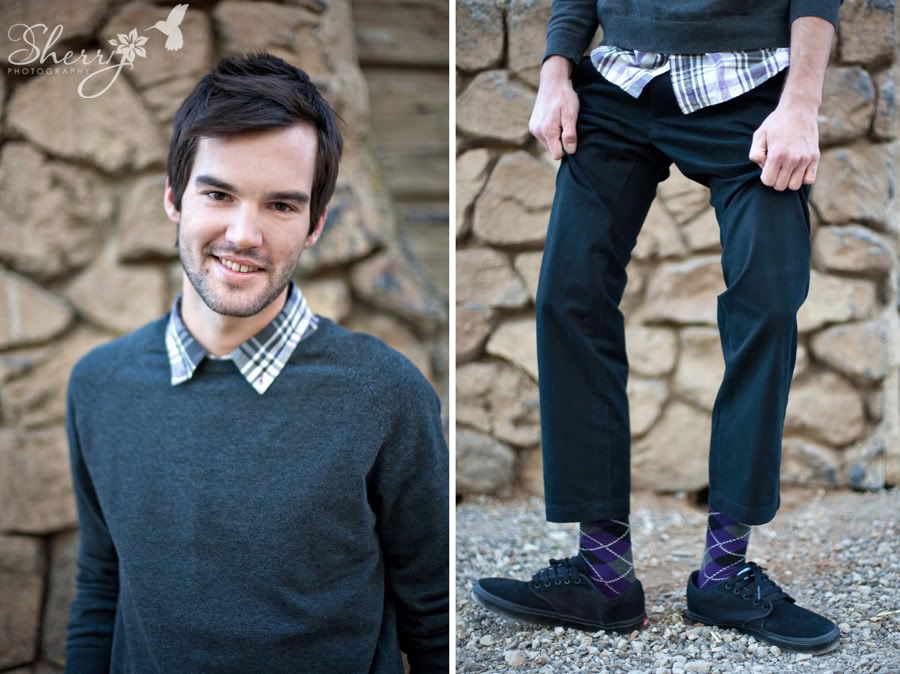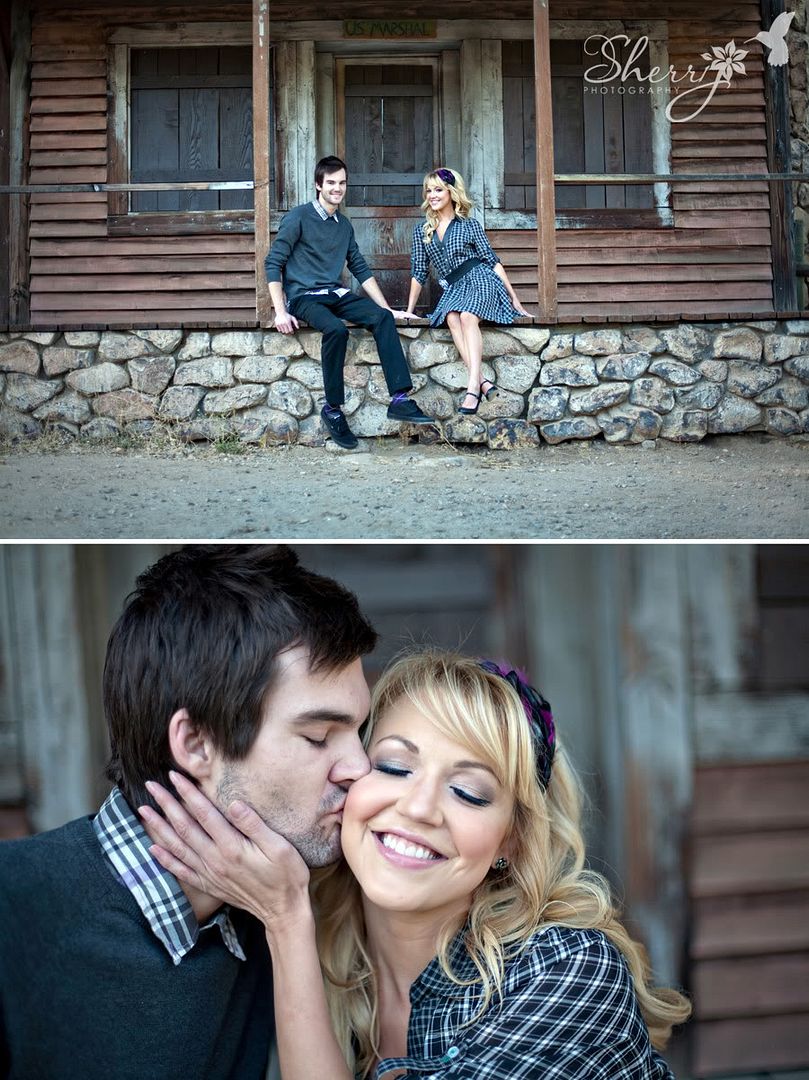 I love how in love these two are…  makes my job look easy.  =P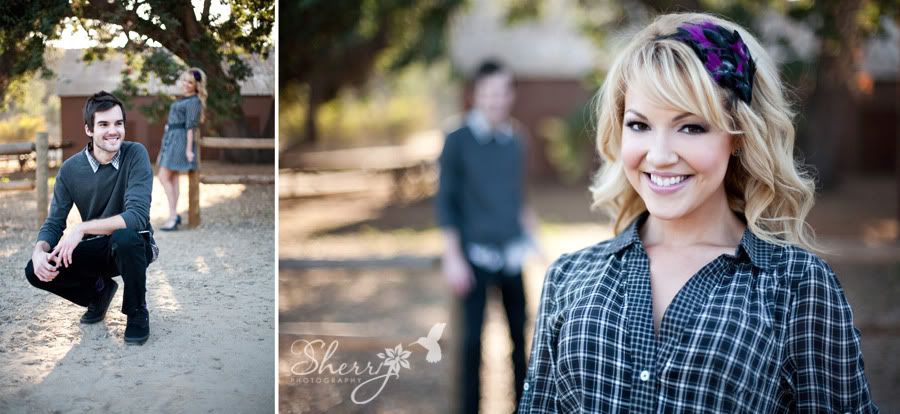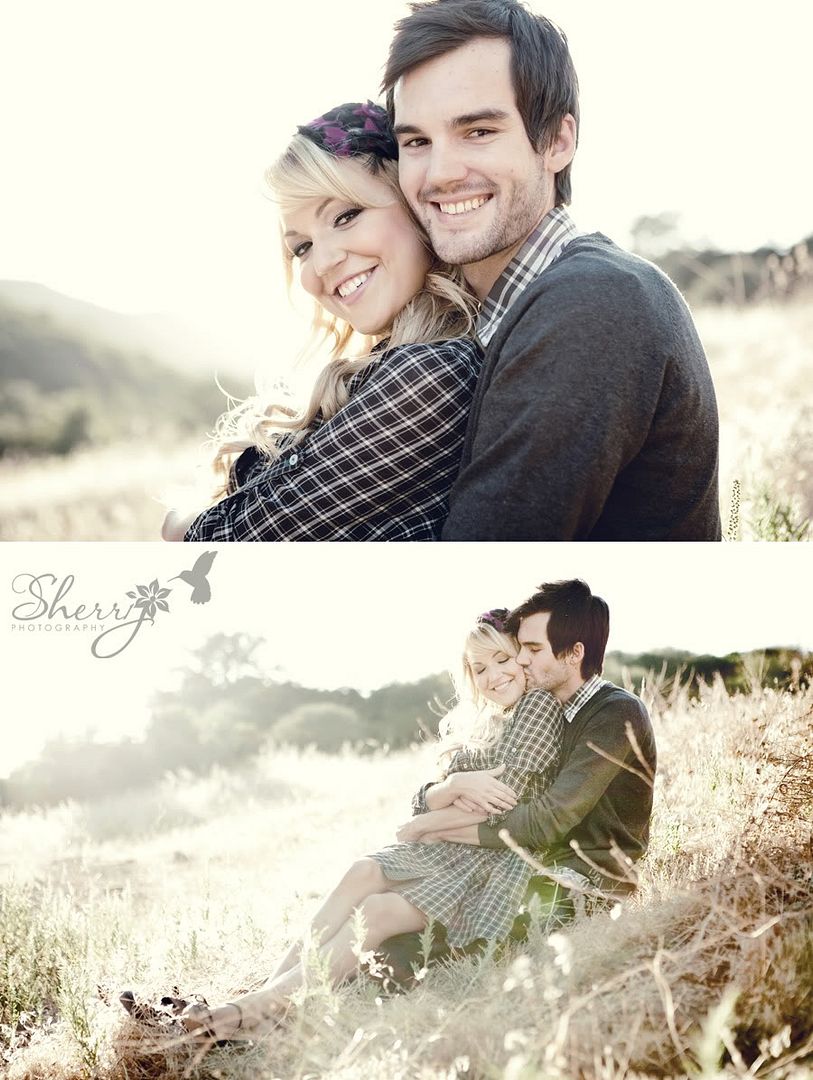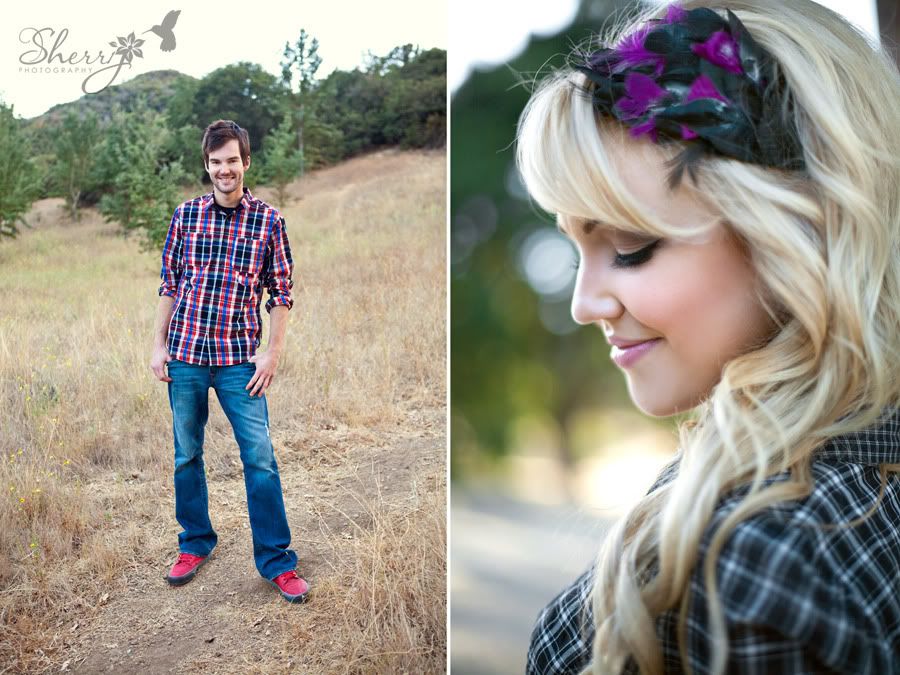 Smile!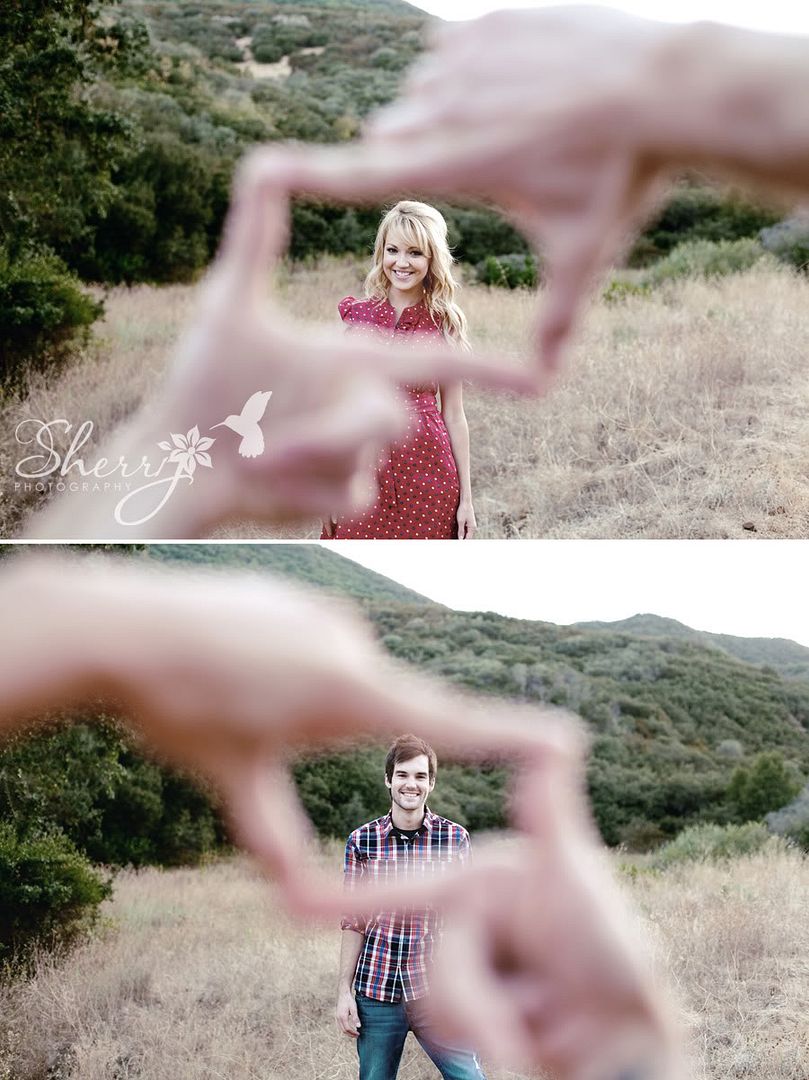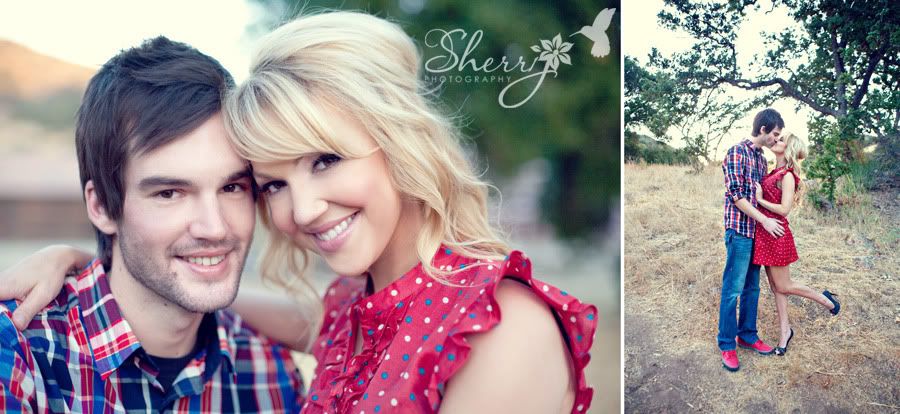 Last night, I had the wonderful pleasure of photographing Austin + Alycia's wedding in Yorba Linda.  The wedding and ceremony took place at Black Gold Golf Club, a beautiful venue for beautiful pictures.  The site features a waterfall, grassy mountains, the greens, and special sunset spot up on by the 11th hole.  Alycia's style popped everywhere from the bright pink color, hot pink flowers, and "princess" tiara.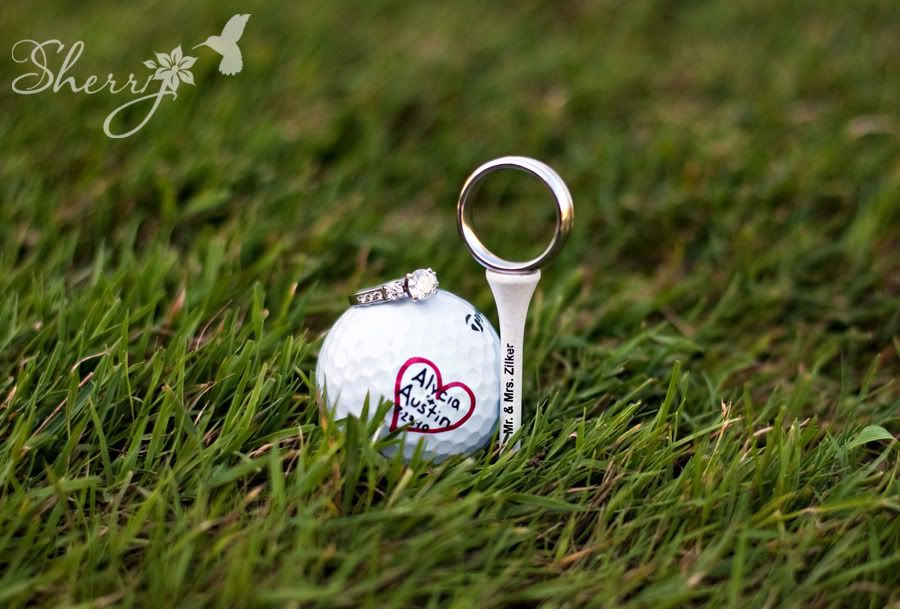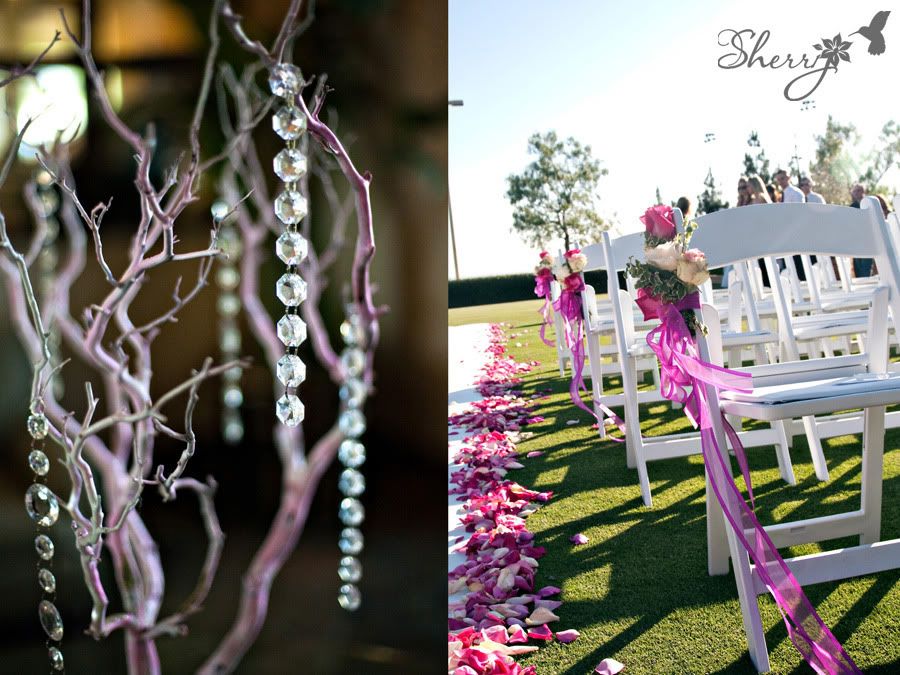 After the ceremony, we snuck away for some great shots of our newlyweds.  We had to include the waterfall for one.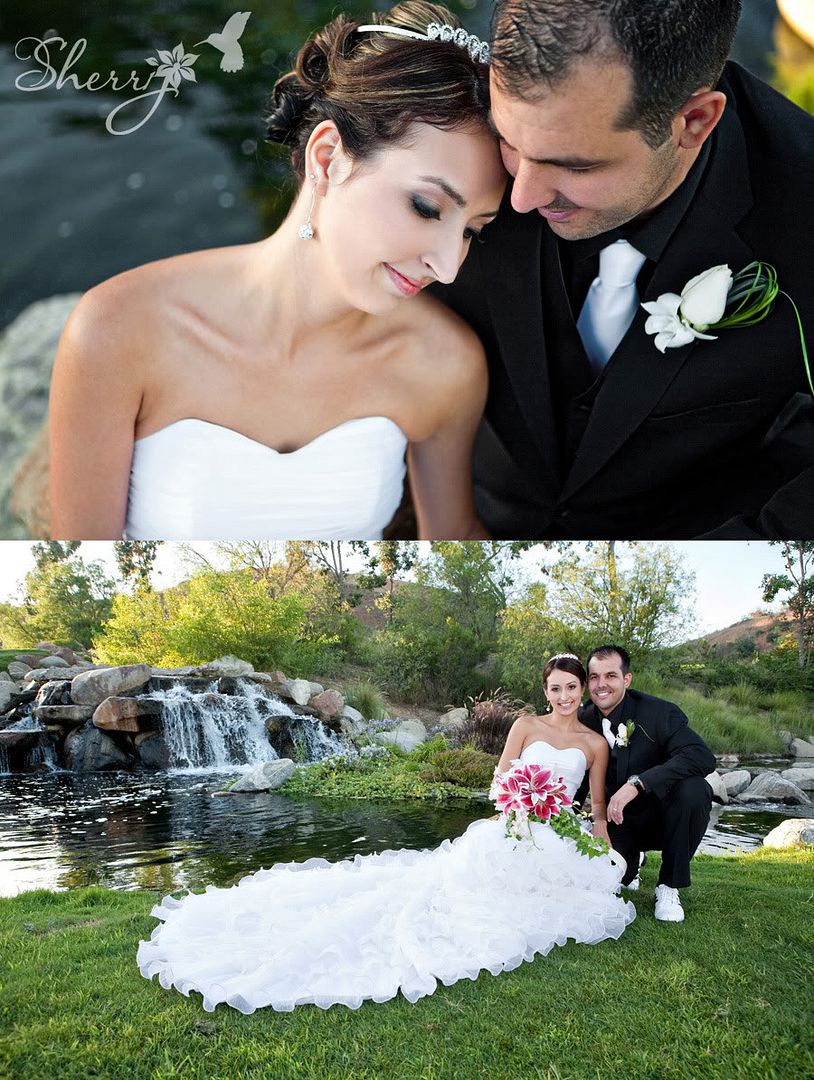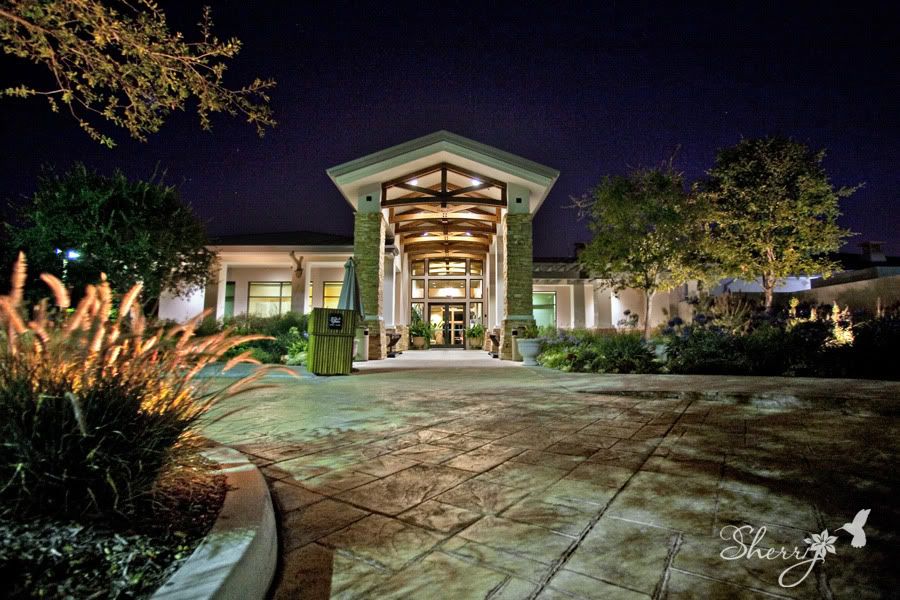 Adam and Amanda tied the knot this past Saturday in Santa Monica, California.  The ceremony was beach themed and included sprinkles of personal touches everywhere.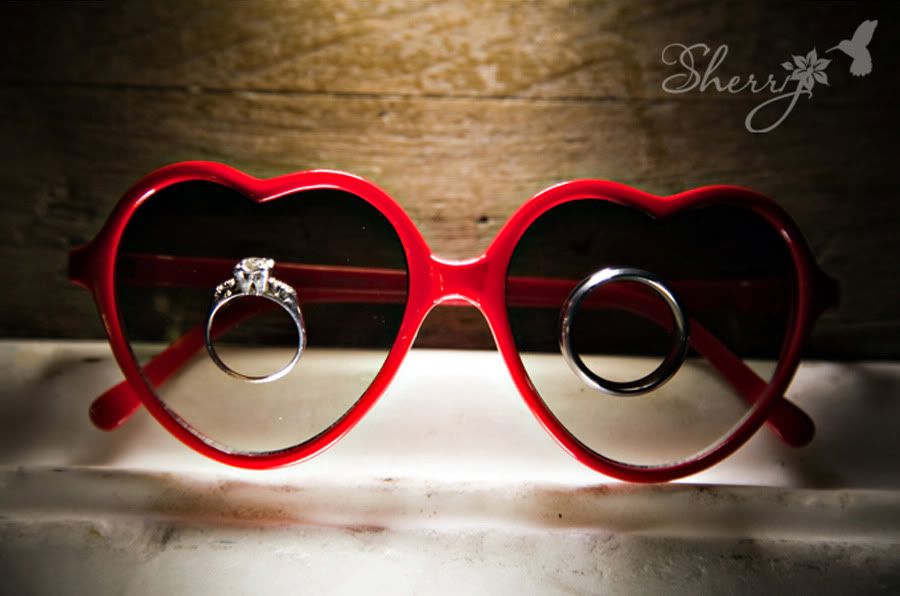 The Annenberg Guest House was recently renovated last summer and is a historic landmark.  When I scouted the location a couple days before the wedding, I fell in love with the bathrooms! Now typically, this would not be the most ideal spot for wedding pictures… but I'm all about non-traditional and fun images.  =)   Amanda's bridal bouquet included bright pink and maroon flowers, including Cellosia that looks just like coral!  Her strapless dress has beautiful heart shaped beading and a long train.
Some bling for the bride, a vintage styled necklace from Jcrew and beach themed necklace for the lovely ladies.  Each bridesmaid was given one that was unique.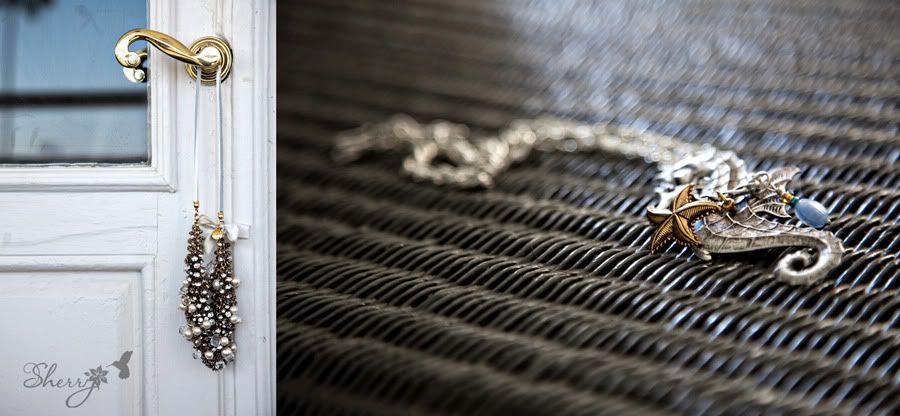 Getting dressed…  Amanda's mother helps her put on a necklace and the ladies lace her up.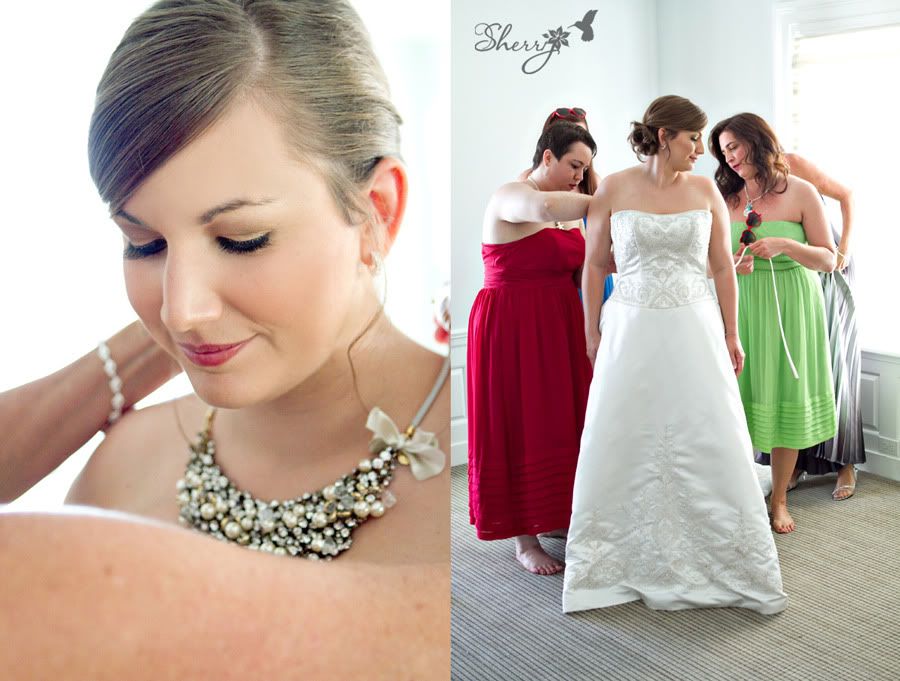 At the same time, our handsome groom Adam gets ready down the hall.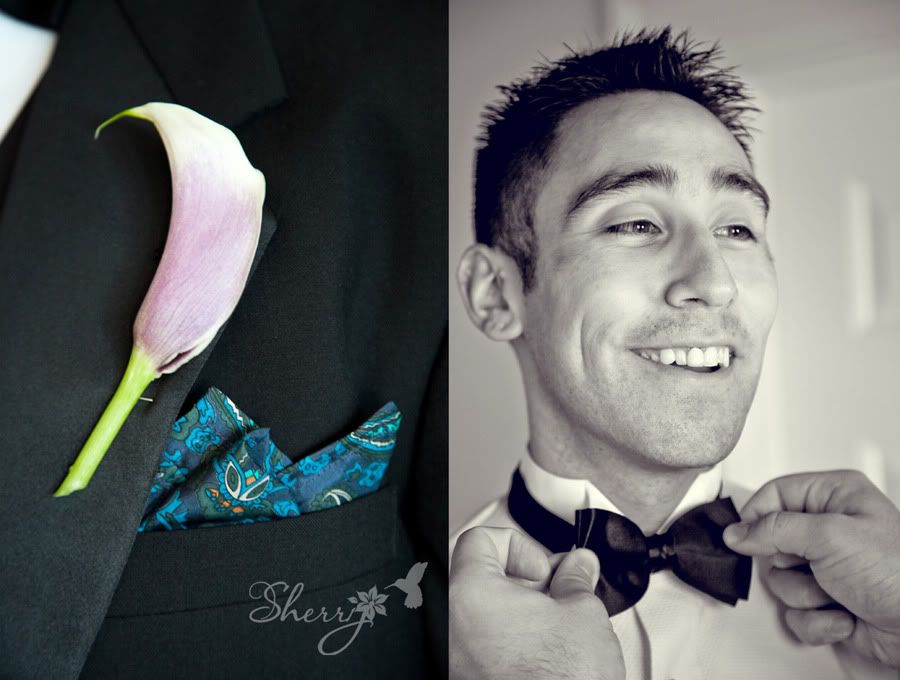 These next bridal shots of Amanda are absolutely stunning!  Perfect expression, lighting, pose.  Love it.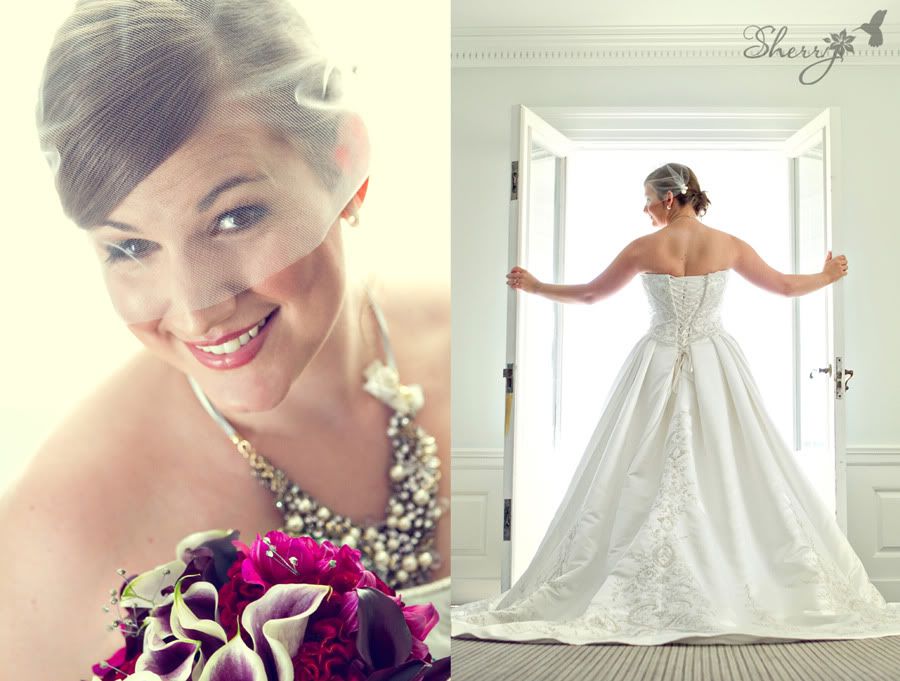 The bridal suite overlooked the Pacific ocean, and down off the balcony guests were being seated for the ceremony.  Adam, you are one handsome man.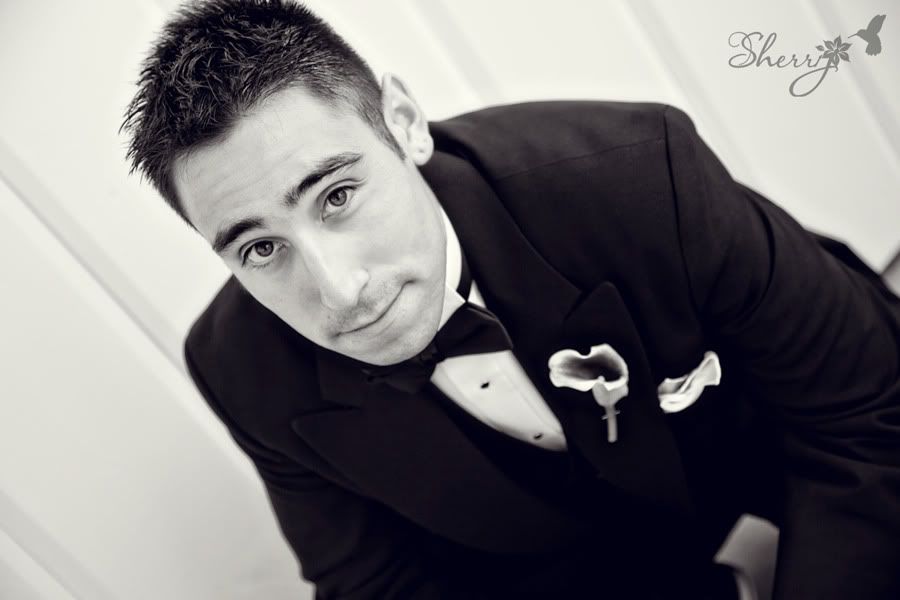 Adam wore patent leather converse shoes with his tailed suit jacket, and the guys rocked the classic black converse high tops.
The sun began to set, and it was time for the ceremony.  The photo below is quite possibly one of my top picks for the whole day.  It's deeply packed with so much emotion and love.  Friends and family in the bridal party placed a hand on the new couple and were asked to pray.  I'm so grateful Sabrina and I were in perfect position to capture both of these perspectives at the same time.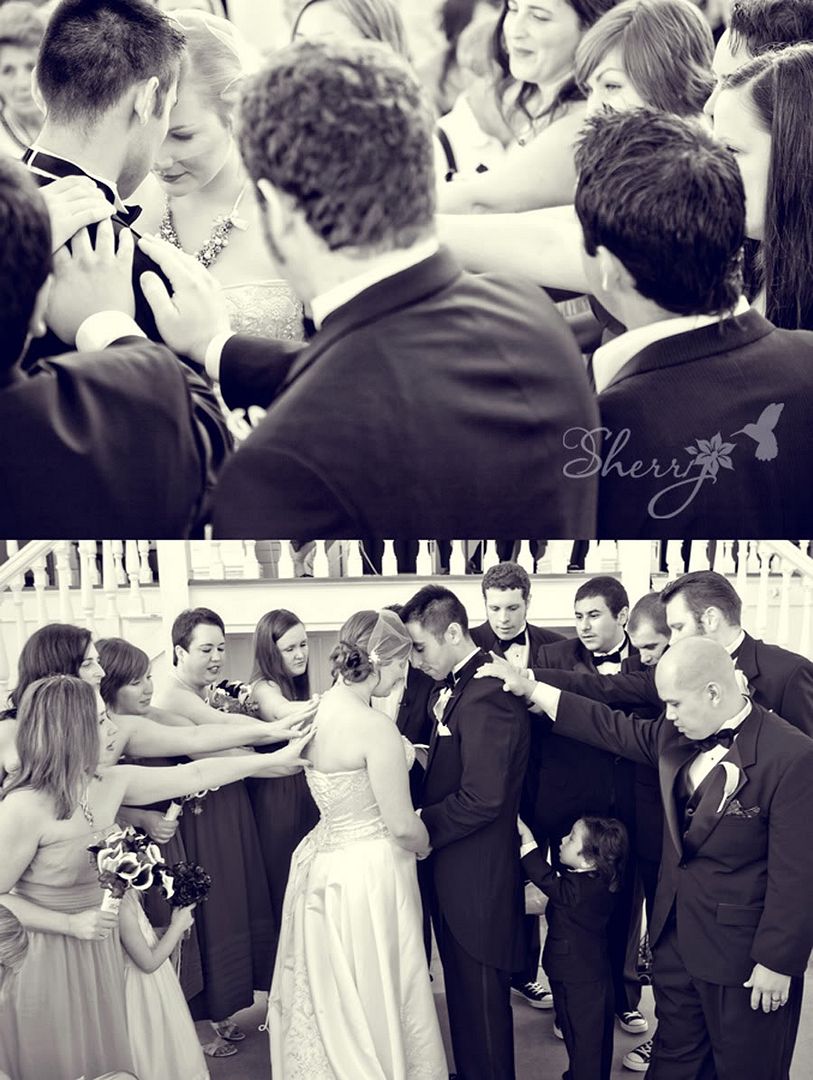 Over the wedding planning process, Amanda has not only been a client, but we have grown as friends.  I can admit and I wanted every image to be perfect… it was a little hard to see though my camera when I cried during the ceremony, but I managed and got more emotion filled shots.  Happy tears for everyone!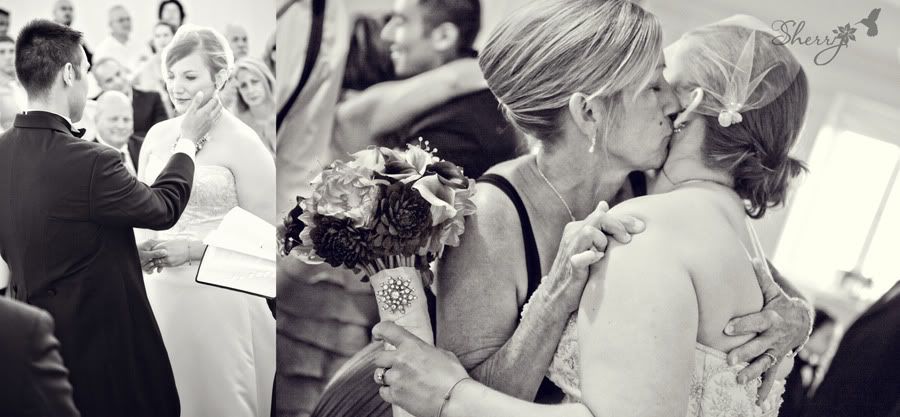 Adam and Amanda chose to wait and see each other until the ceremony.  Typically, this is not something I recommend, but since the ceremony and reception were in the same place, we had a moment to sneak away for these awesome shots.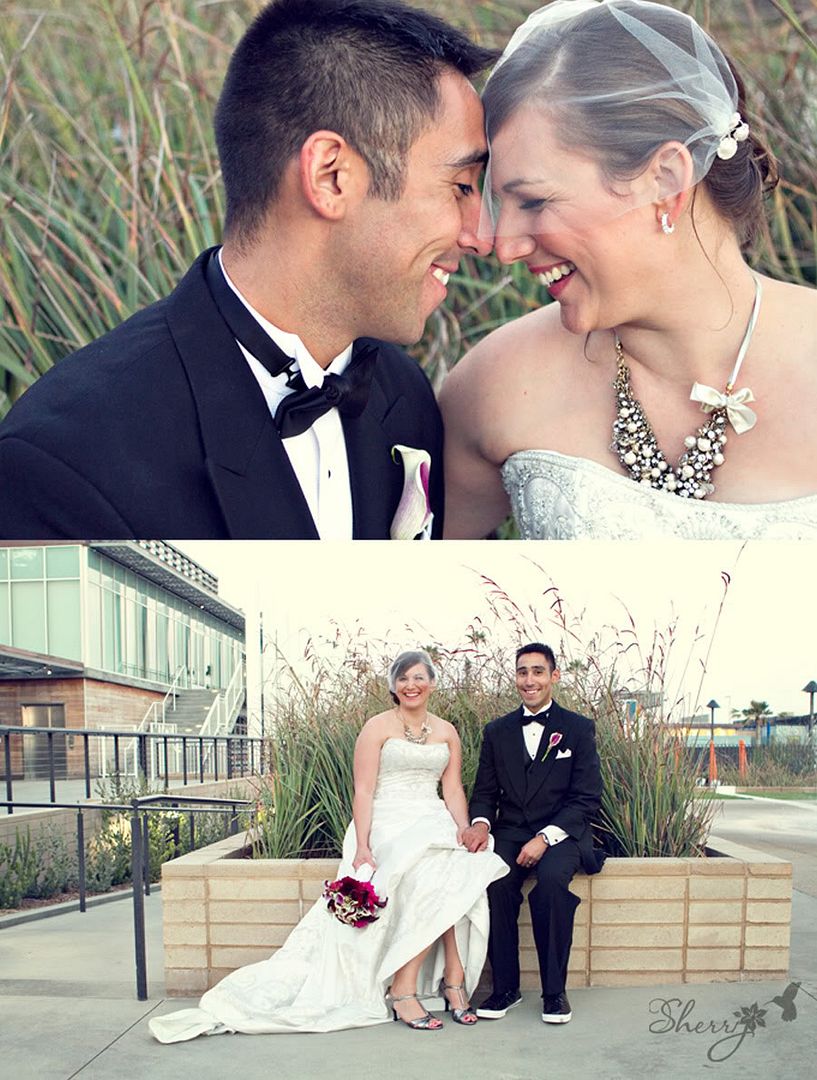 Group shot.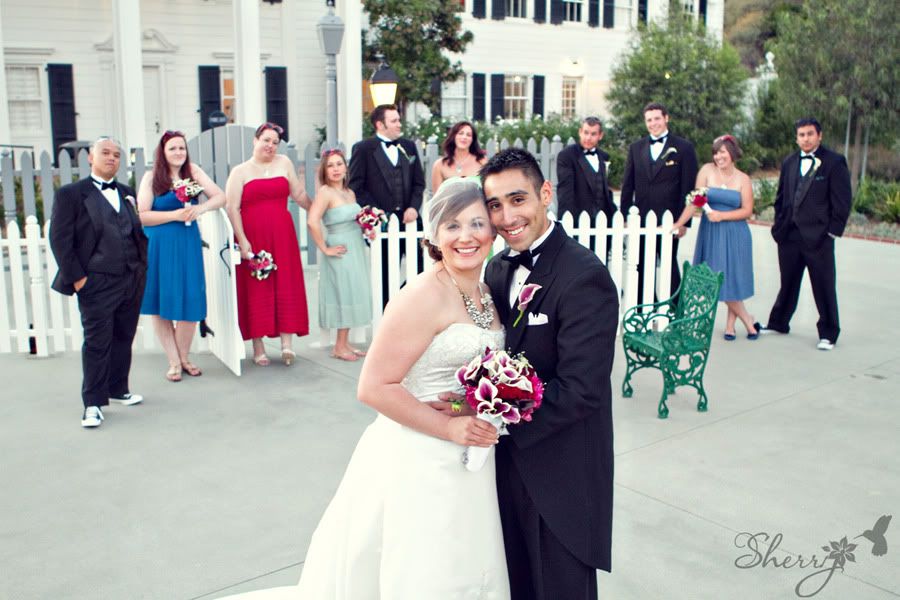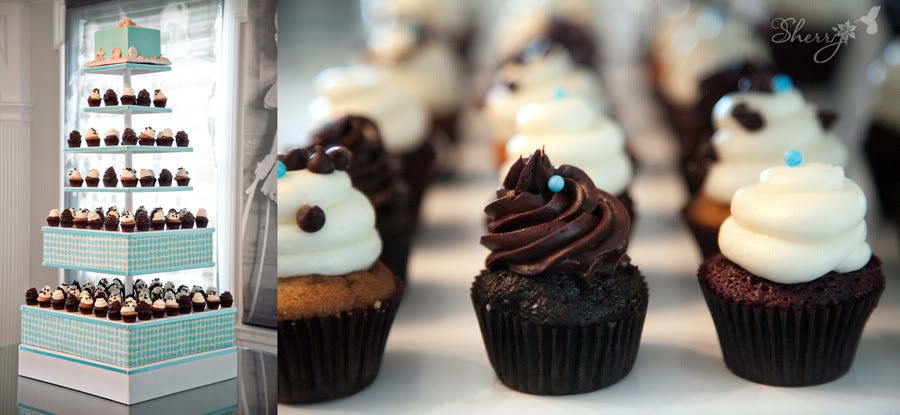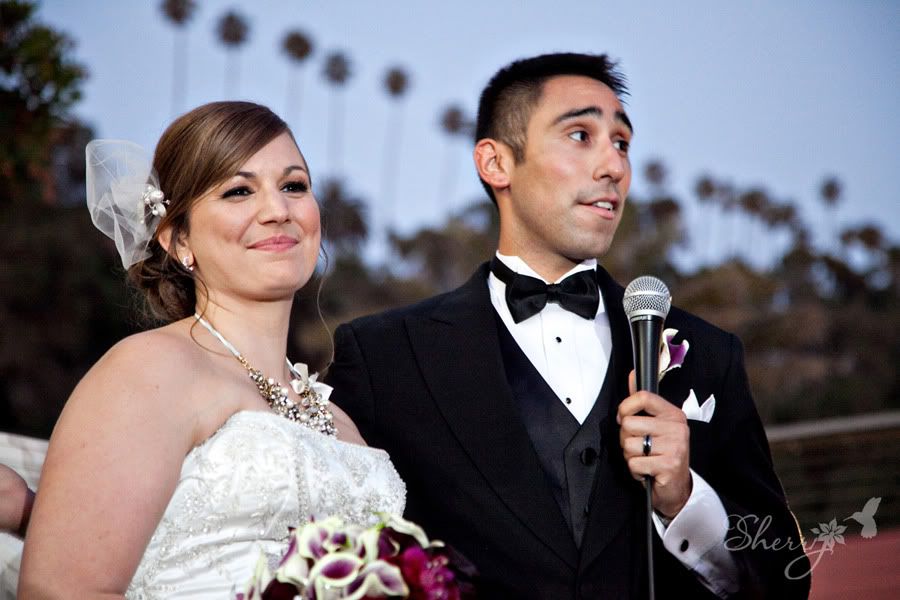 Last but not least, the bathroom obsession revealed.  I had an idea my head all night long, that Adam and Amanda would trust in me to put them into the vintage tub.  Dress, tux and all.  They were game, and this last shot is awesome.  I love love love it.  I love love my beautiful couple.  And I love love.  Congratulations again to Adam and Amanda.  I wish them many years of happiness and photos that will help you relive this day forever.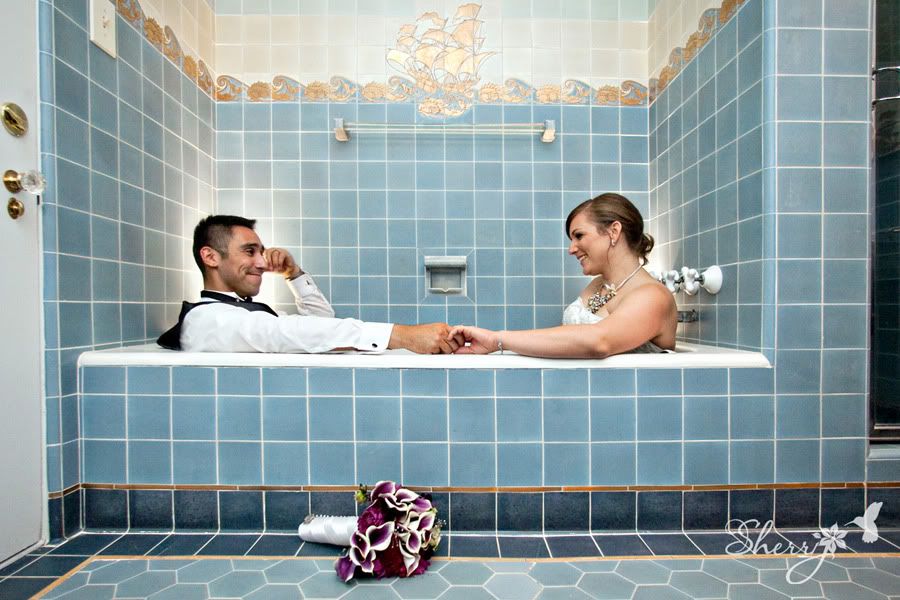 Location: Annenberg Guest house
Cake: Vanilla Bake Shop
Photography: Sherri Johnson, 2nd photographer Sabina Hill
Flower Design: Sherri Calosso of Serving your Soul