Archive for 'Personal'
There's a few things in life better than a last minute vacation to somewhere tropical.  It was just a week and a half ago when Mat and I decided to take a Saturday afternoon flight to Hawaii and stay for the week.   We've previously went to Maui 3 years ago  (you can see those pictures HERE).  This time around, our plans included a lot of water adventures and exploring the island.  Here's some of my favorite images.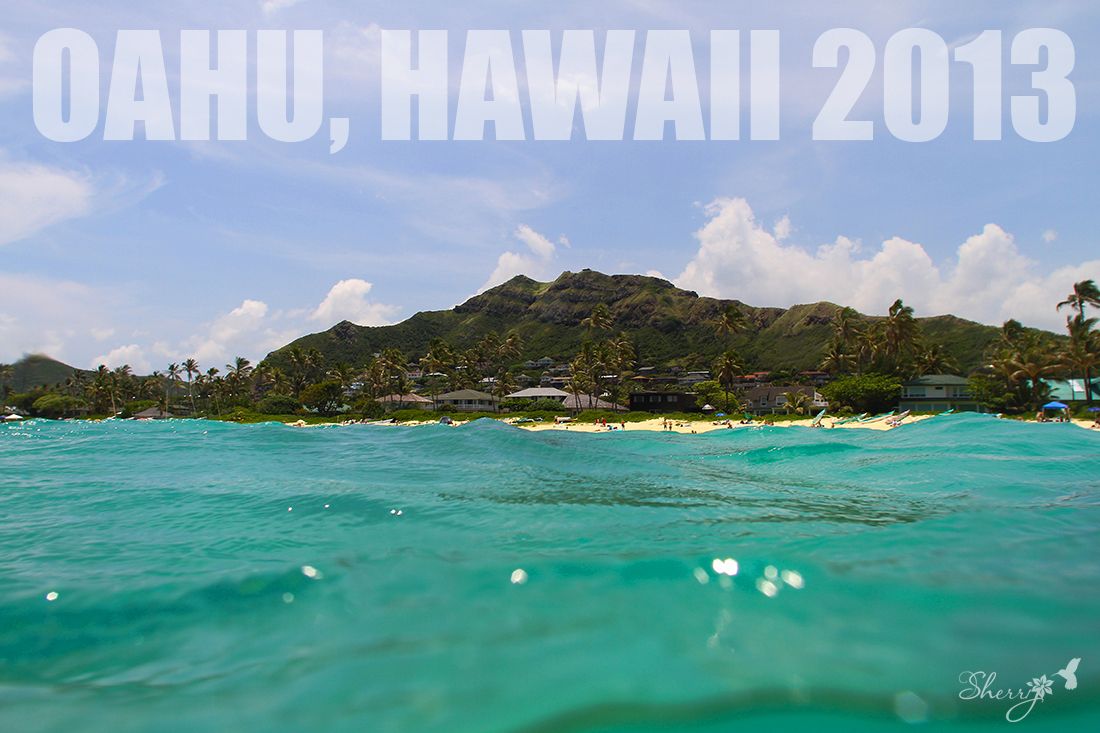 Below is a couple pictures of our time share room, courtesy of my in-laws Leslye and Bart!   Included was our own kitchen, allowing us to save some money by cooking our own meals.  We had a wonderful view out the balcony from the 15th floor, facing Waikiki.  A couple nights we could see some fireworks through the buildings.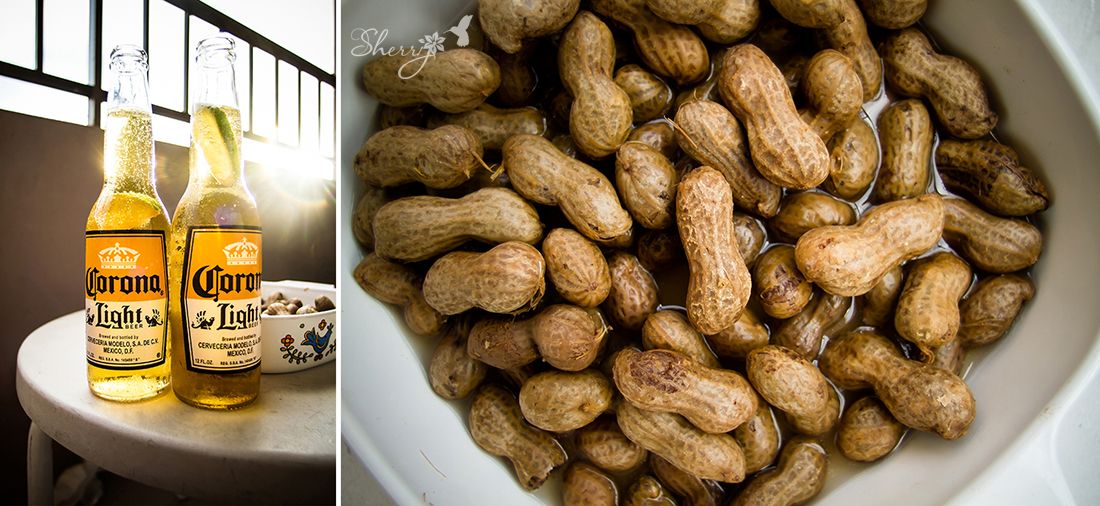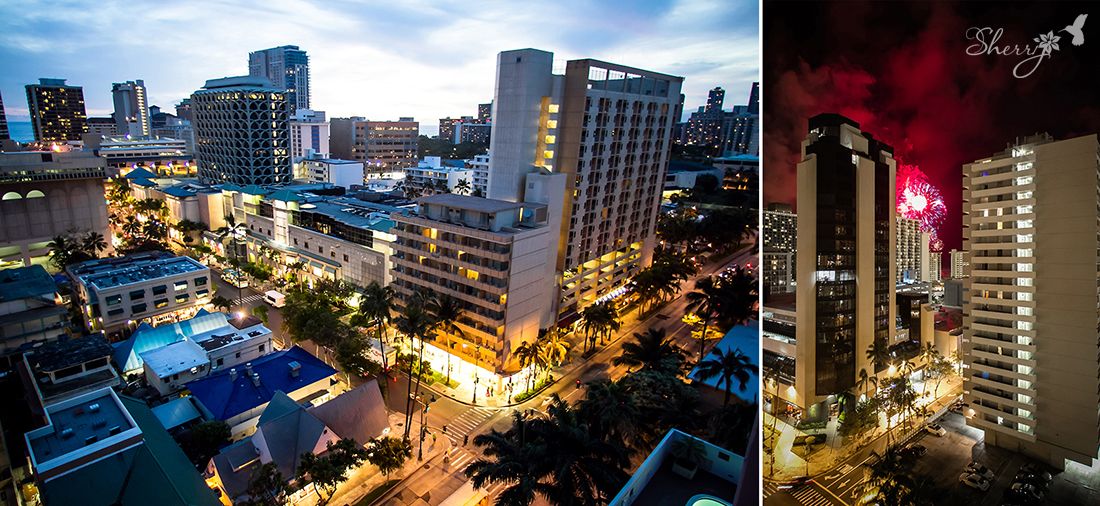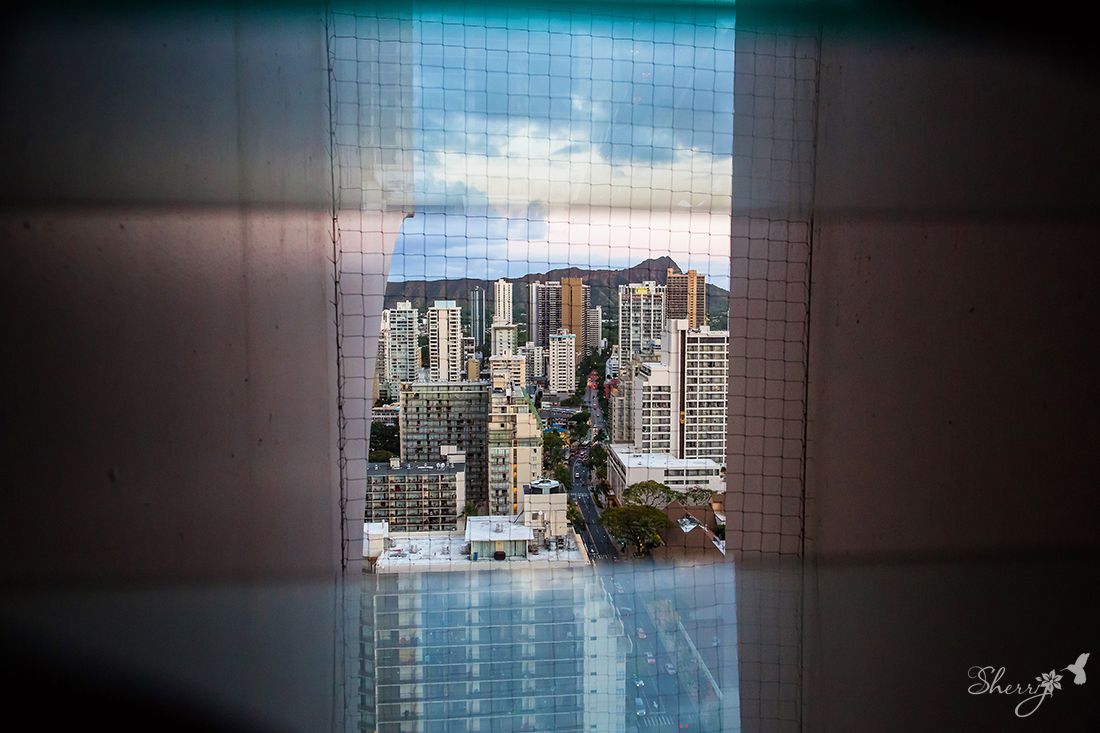 On our first full day, we went over to a beach to snorkel and spotted a place where we could rent kayaks and paddle out to a bird sanctuary an hour off the shore.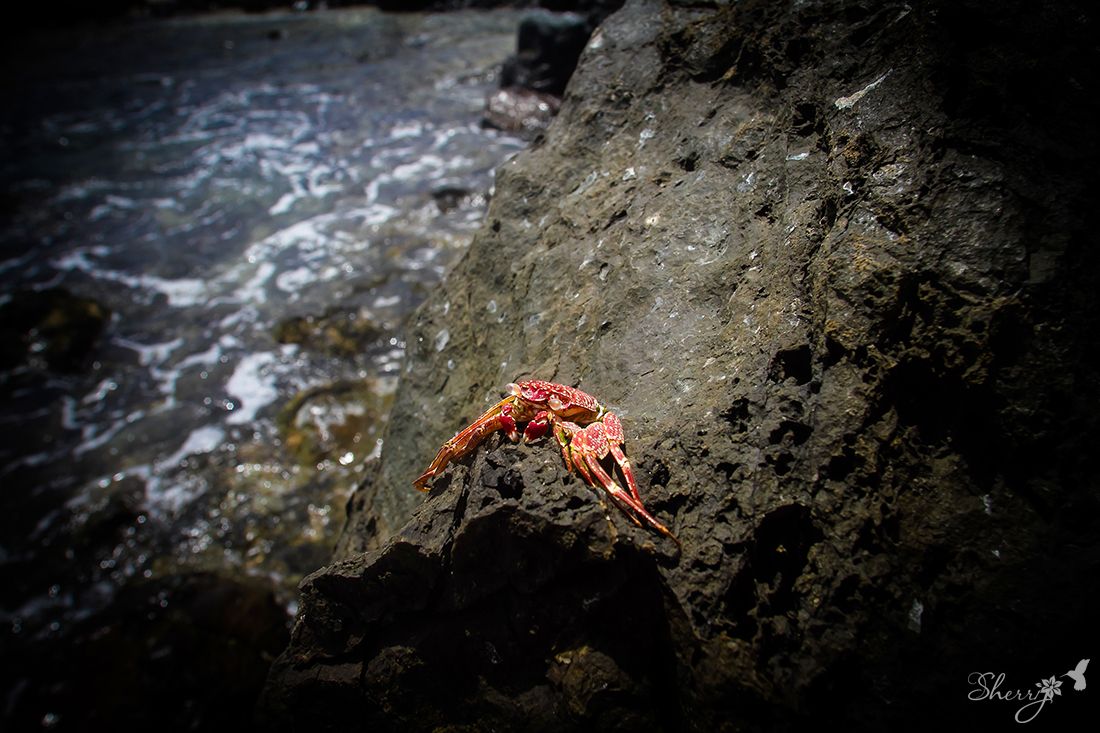 A couple days of scuba…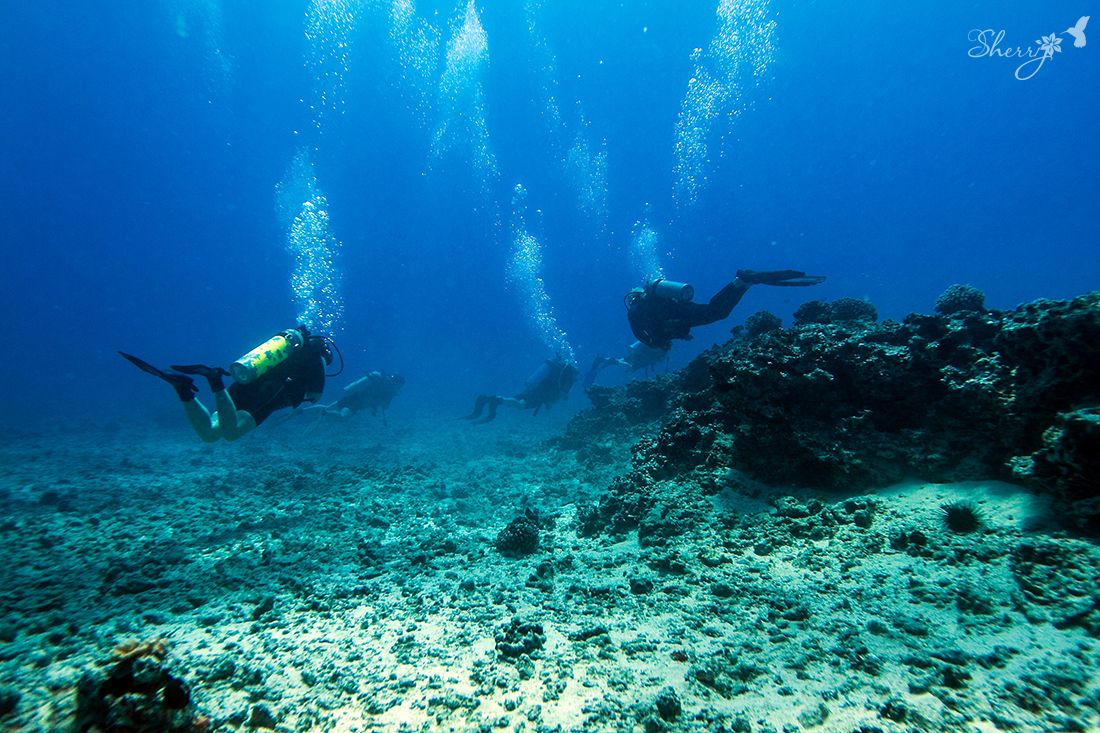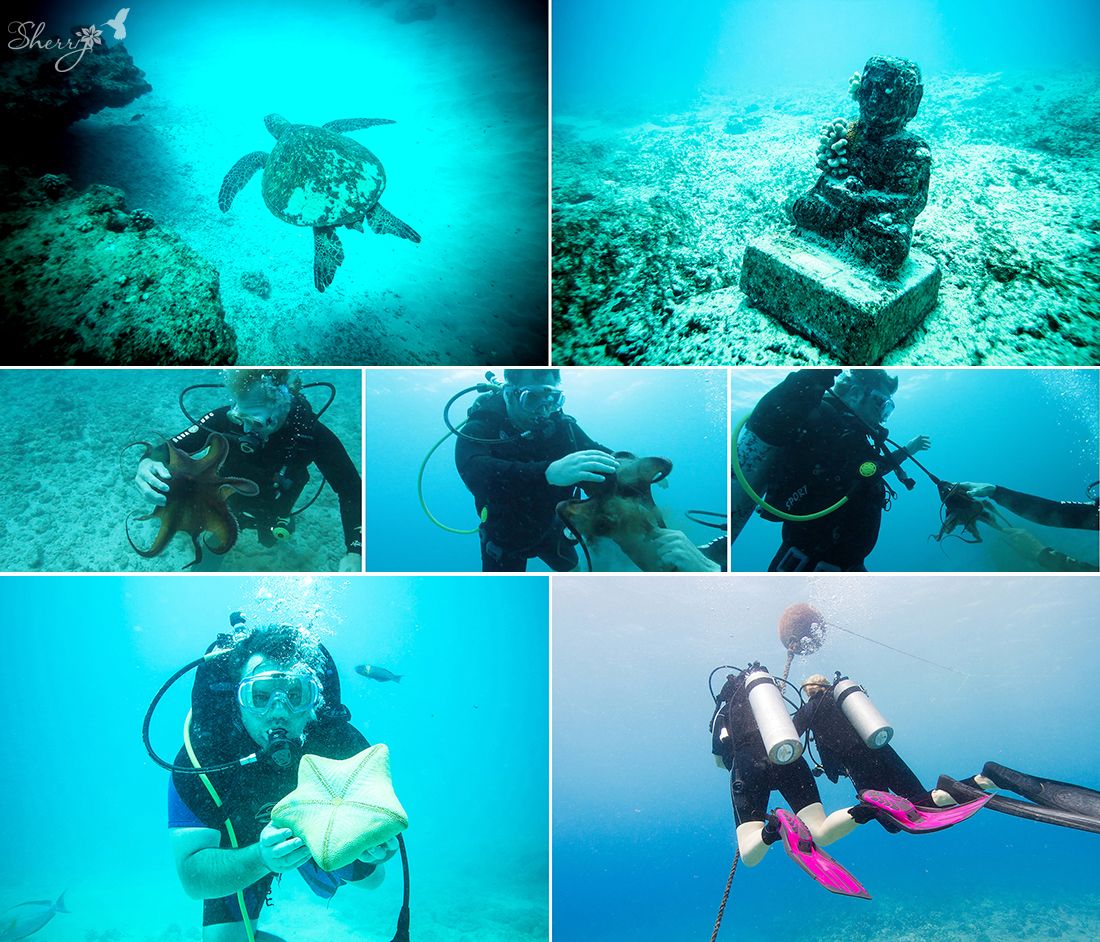 The best dinner was the tasting menu at a fancy hotel, with a beach view of Waikiki at sunset.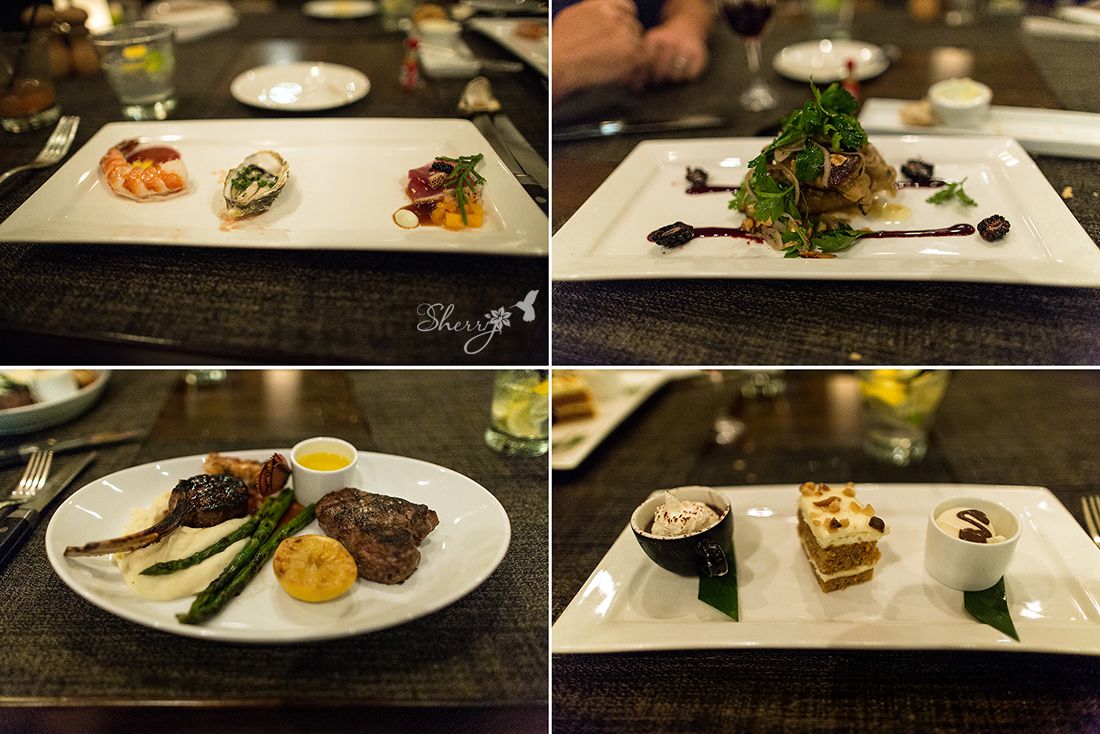 Horseback riding at Kualoa Ranch, the place where Lost and Jurassic Park were filmed.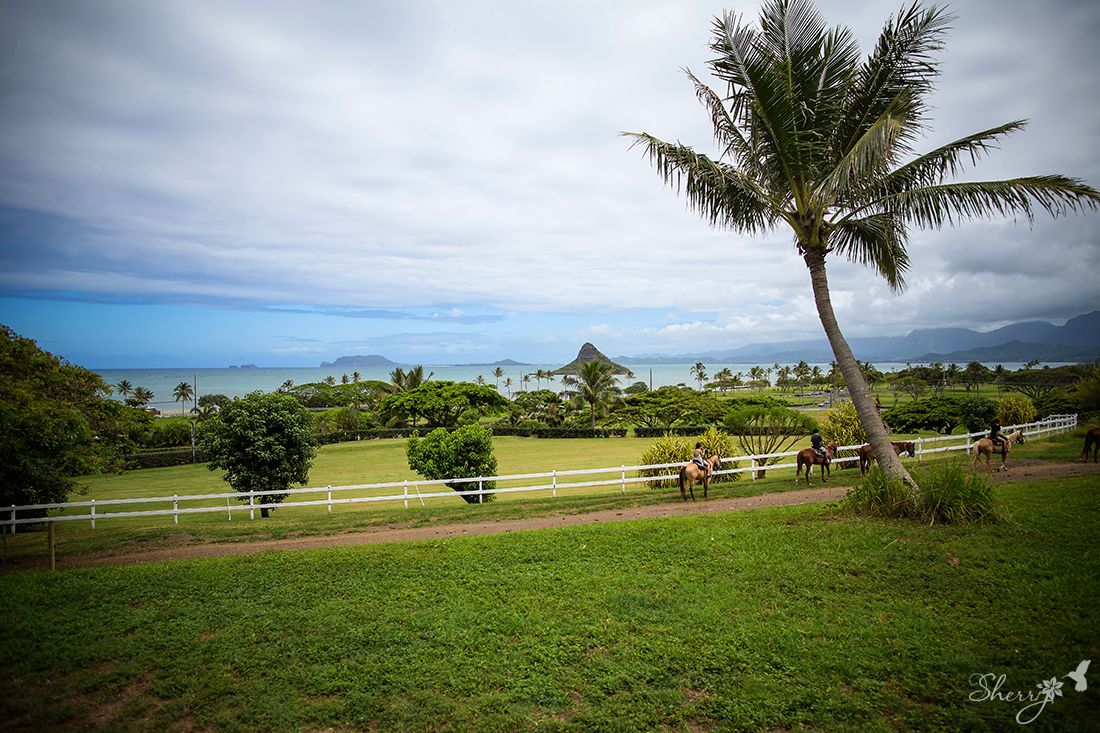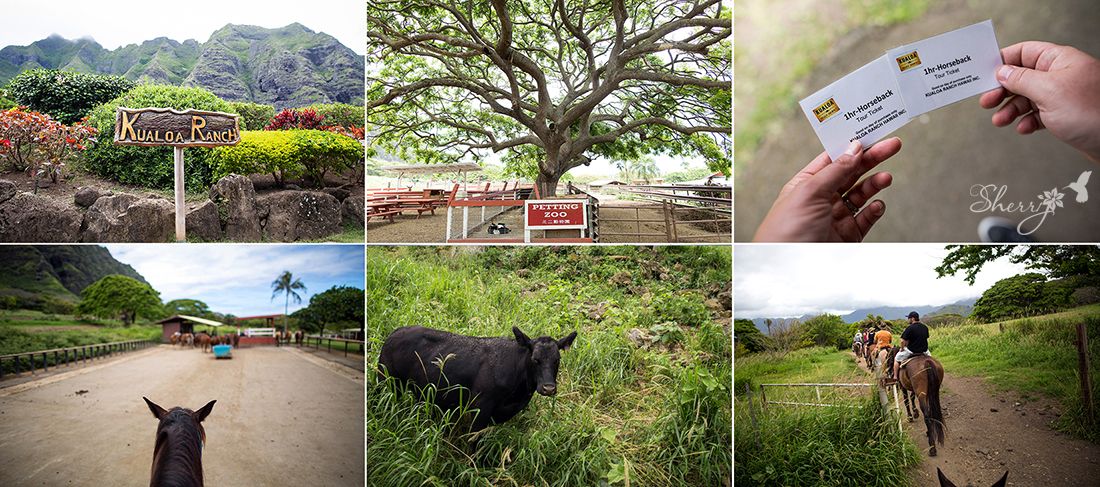 Turtle beach.
Just in case anyone is interested in some wedding/ or engagement portraits on the island, I found some perfect spots!  How inviting is this rope swing over the water?
Sunset Beach, our last night in Hawaii.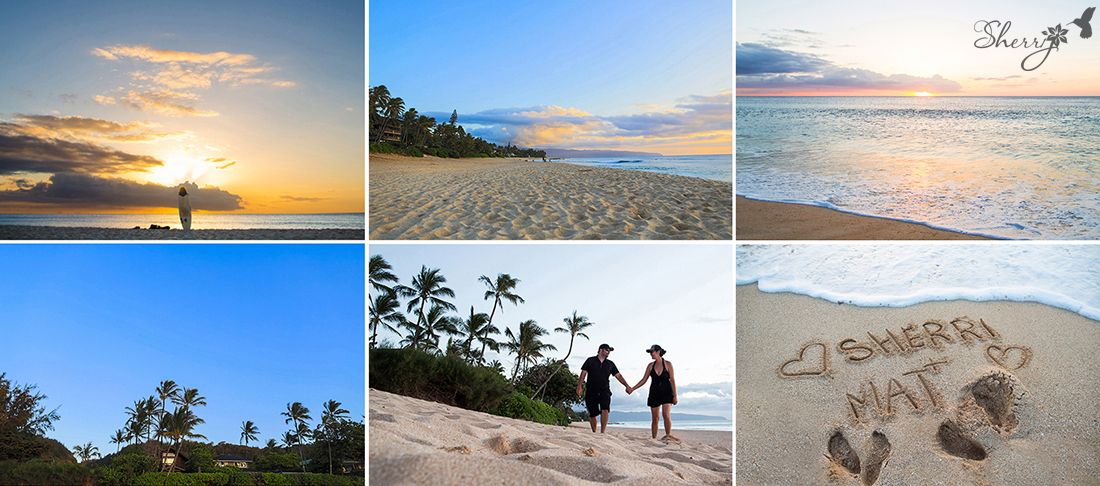 Until next time, Hawaii we will miss you.
Gear notes: Canon 5DM3, Canon 7D, Canon 14mm 2.8L, Canon 24mm 1.4L, Ikelite Underwater Housing Unit
This week, Mat and I had a midweek adventure to Palm Springs.  On the way there, we stopped at Cabazon to see the "Worlds Biggest Dinosaurs".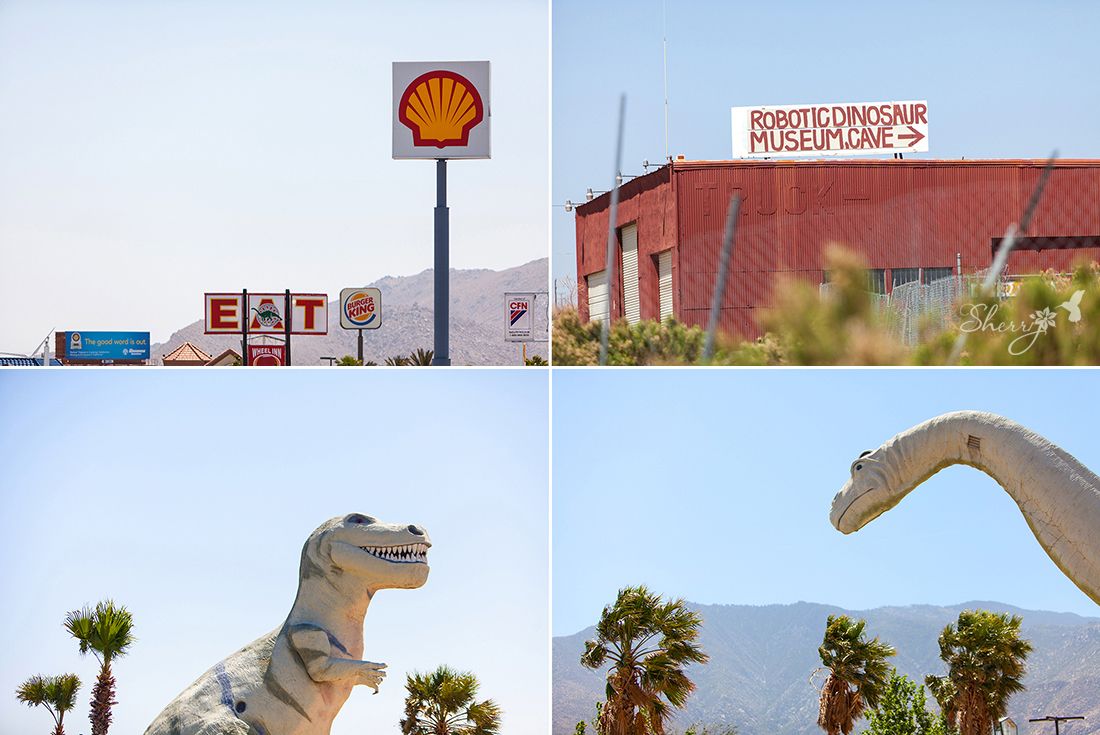 From the road you can easily see the large Brontosaurus and T-Rex.  Both you can climb inside.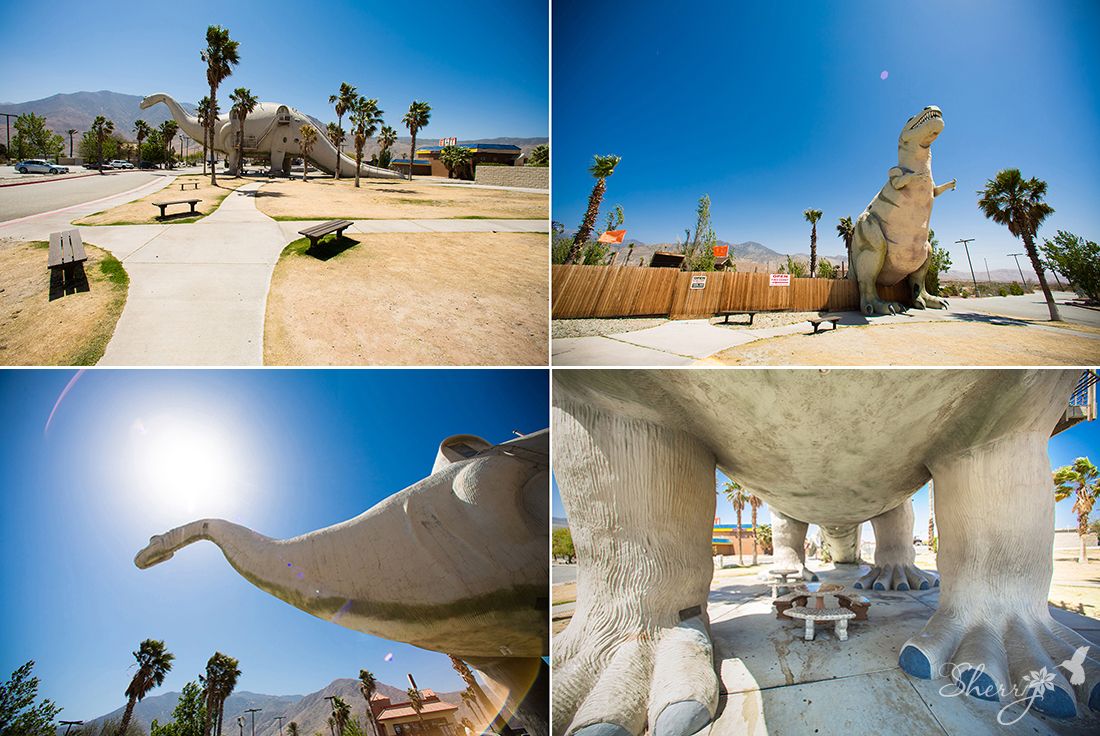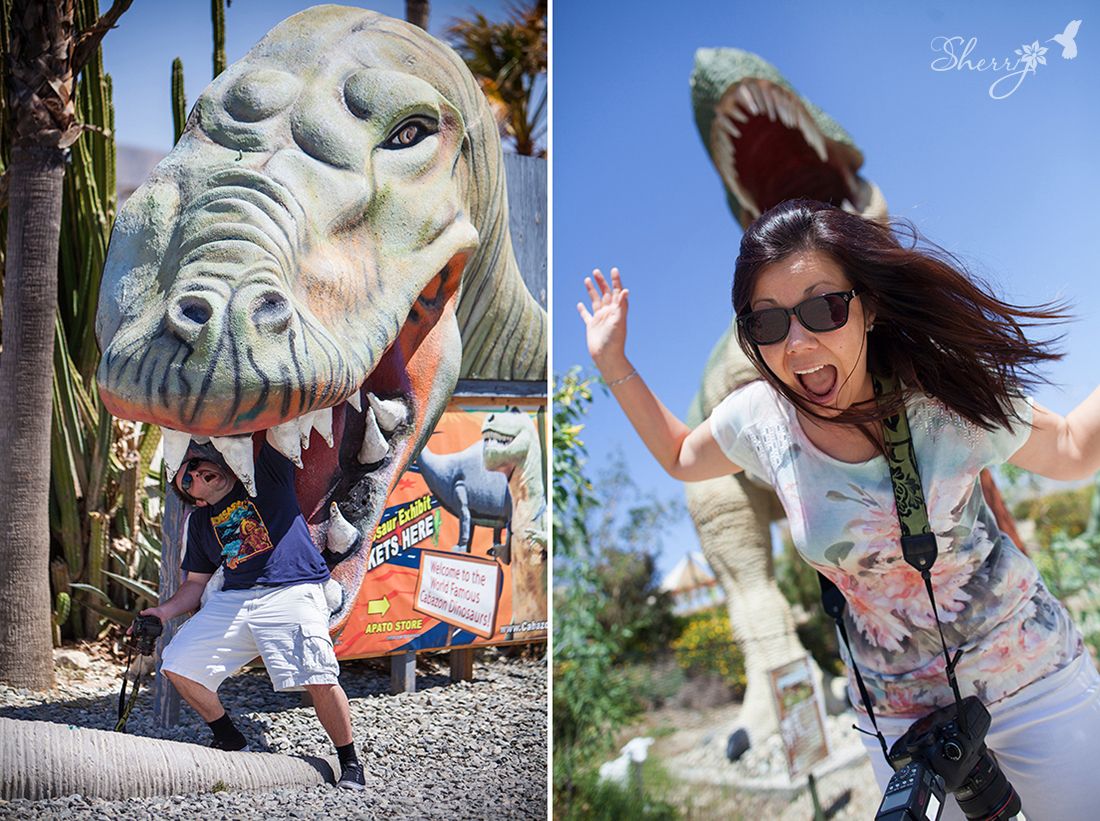 On our way inside, follow the trail!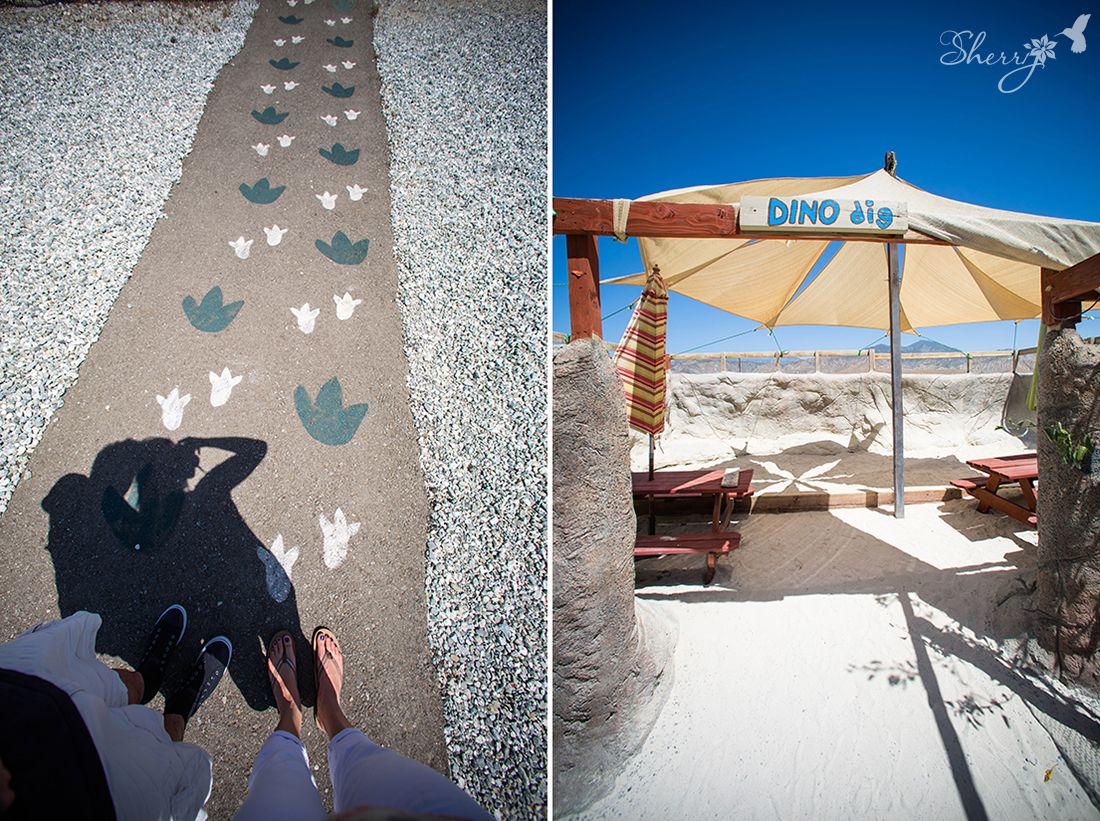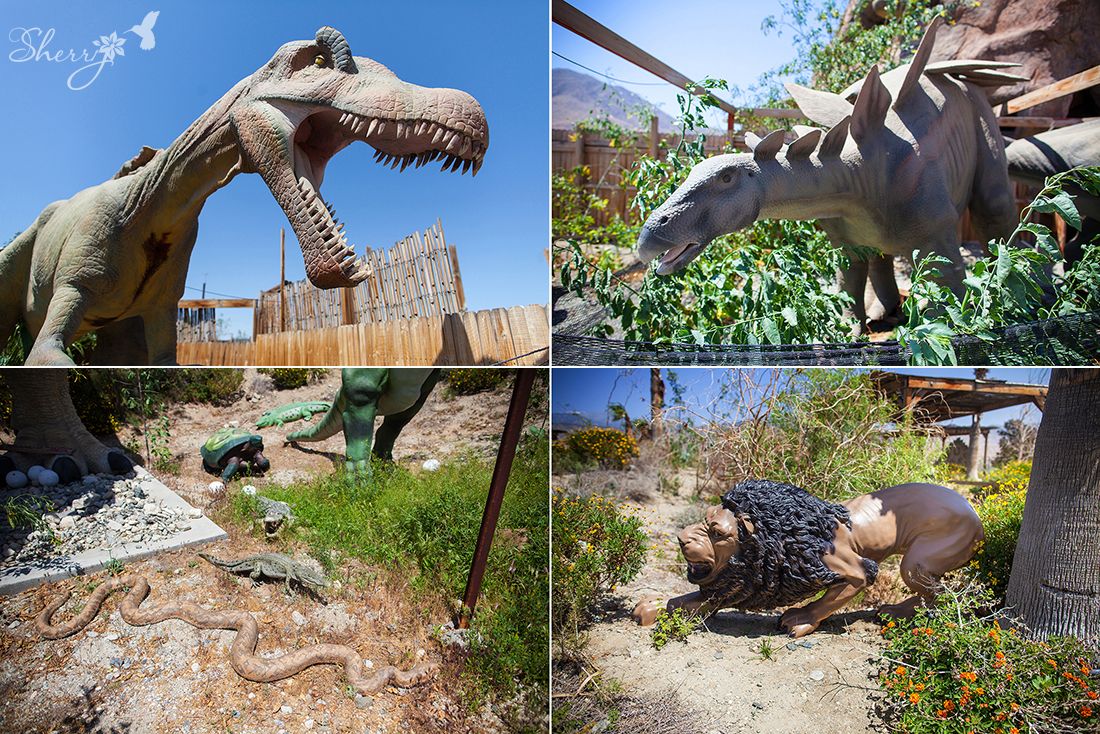 A lot of the dinosaurs were lifesize-ish.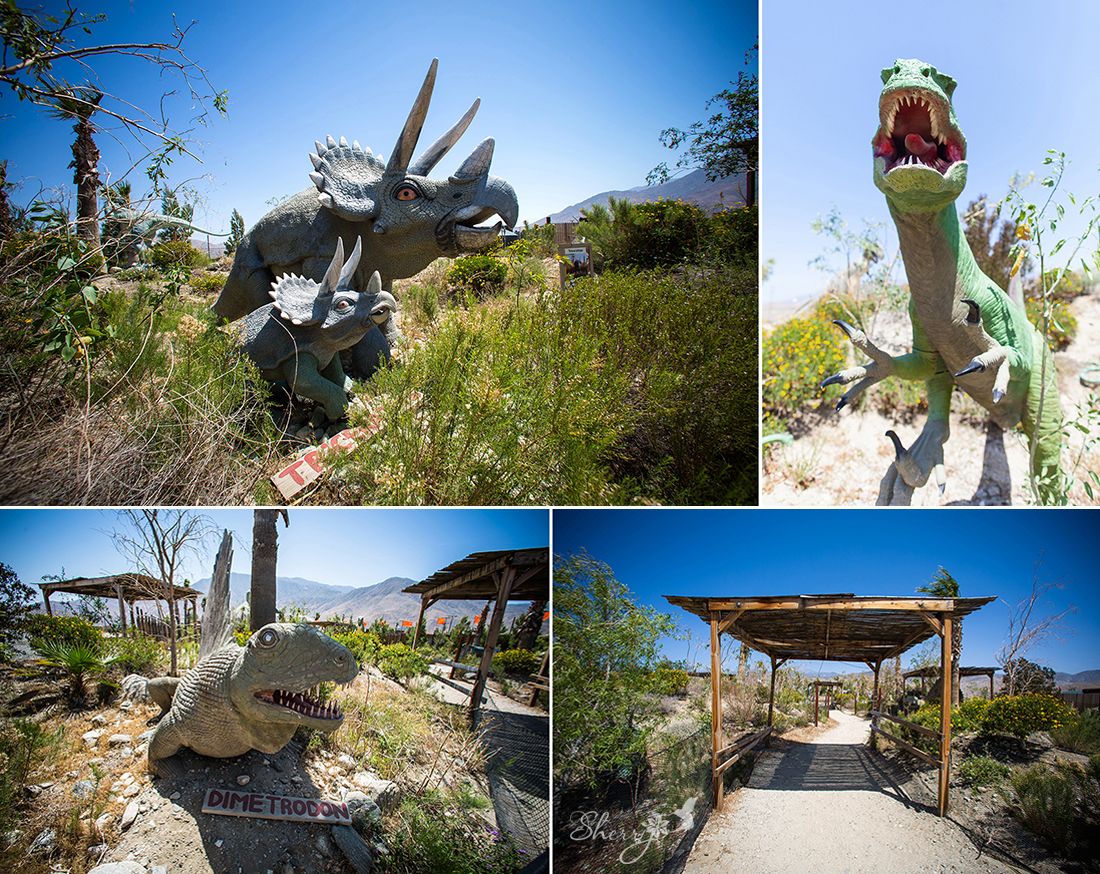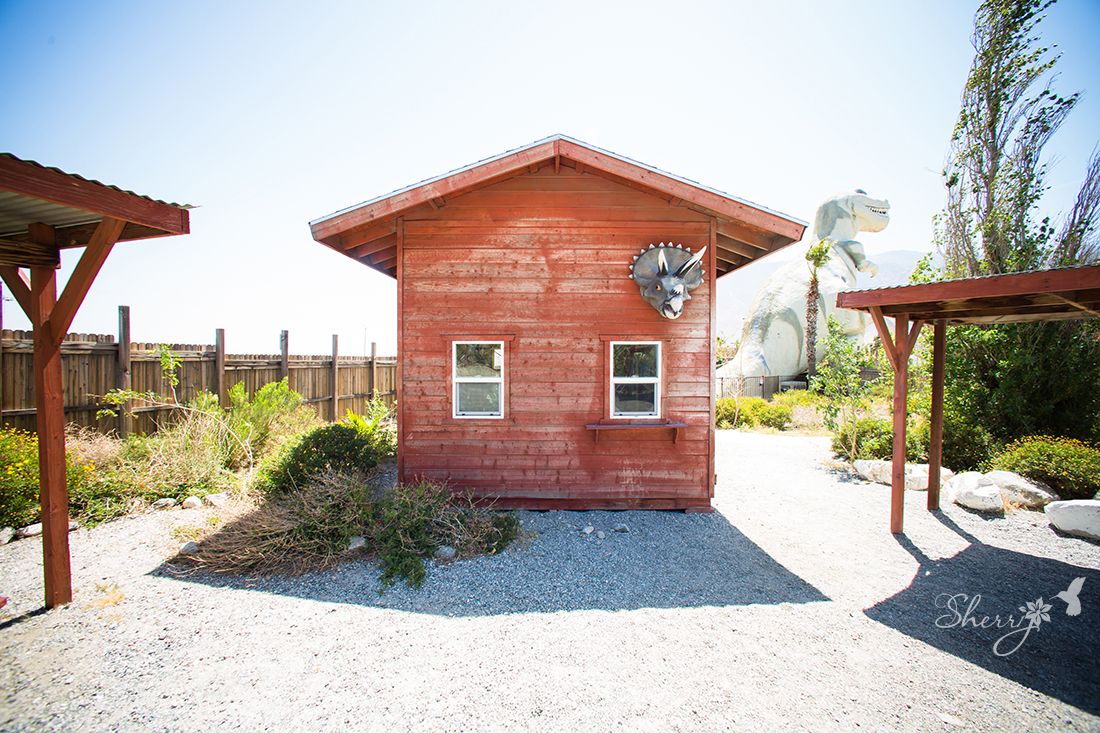 It was so windy that day.
This shot below was inside the mouth of the T-Rex.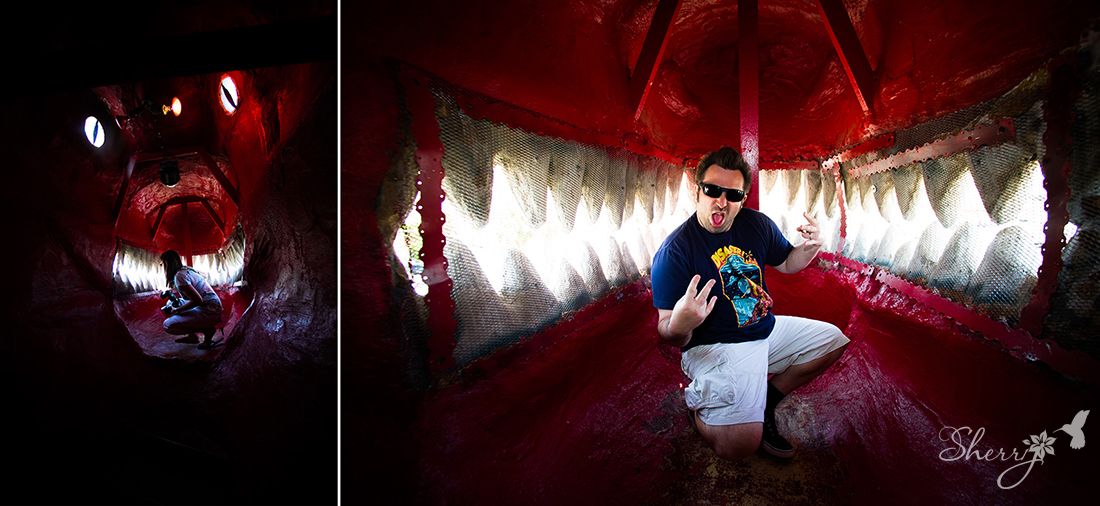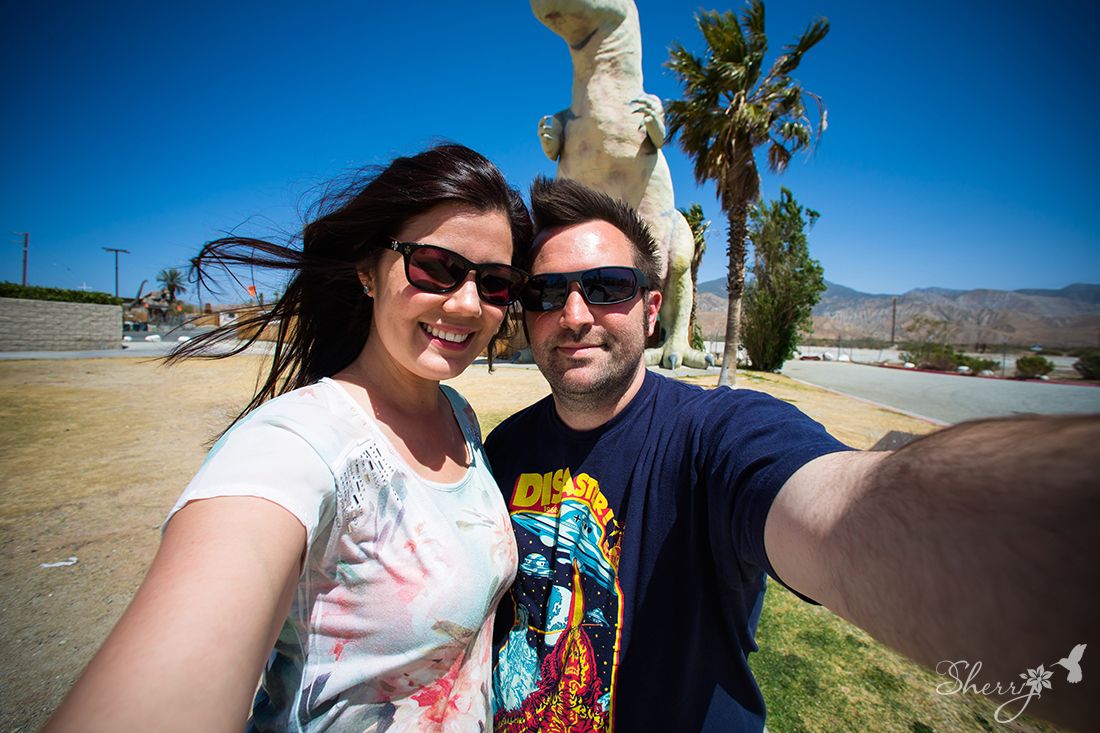 More randomness inside the gift shop with the riding monkey on robotic dinosaurs, and white stallion?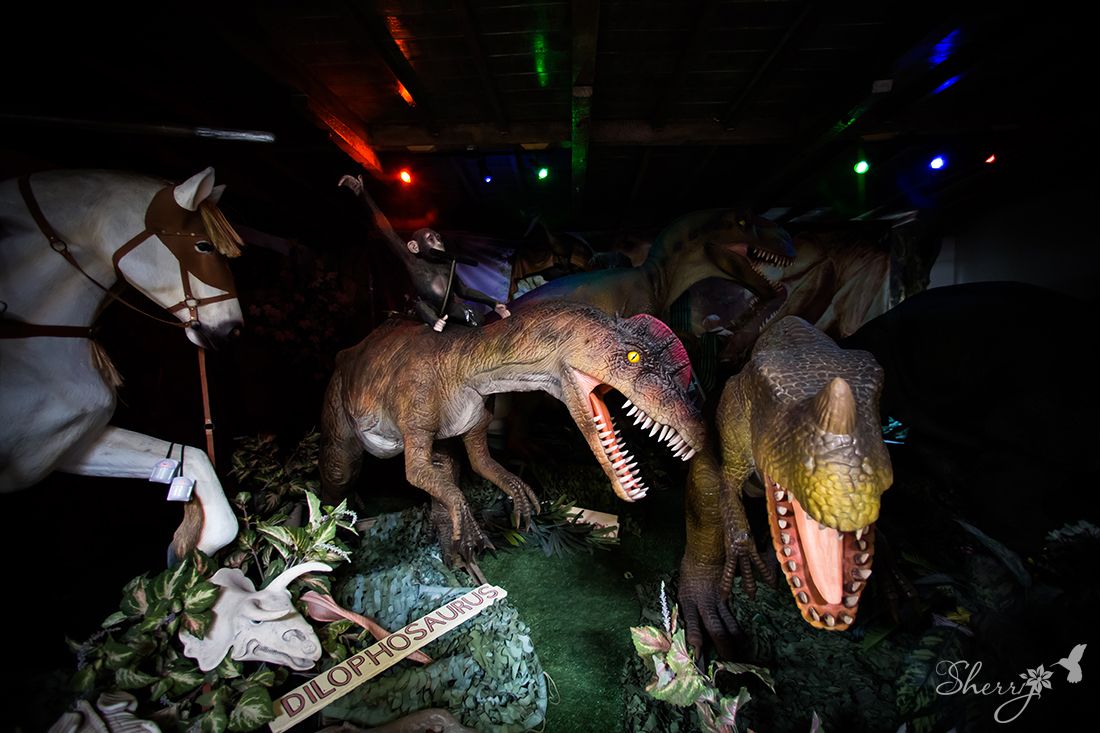 That night we stayed at the beautiful Riviera Hotel.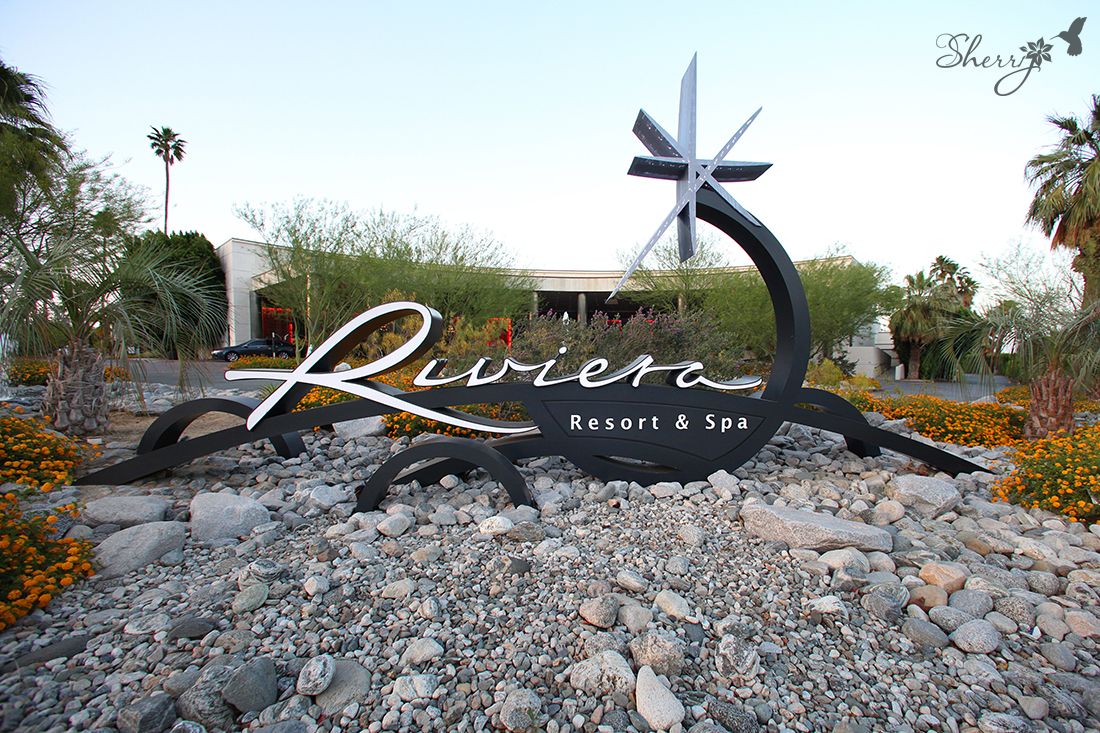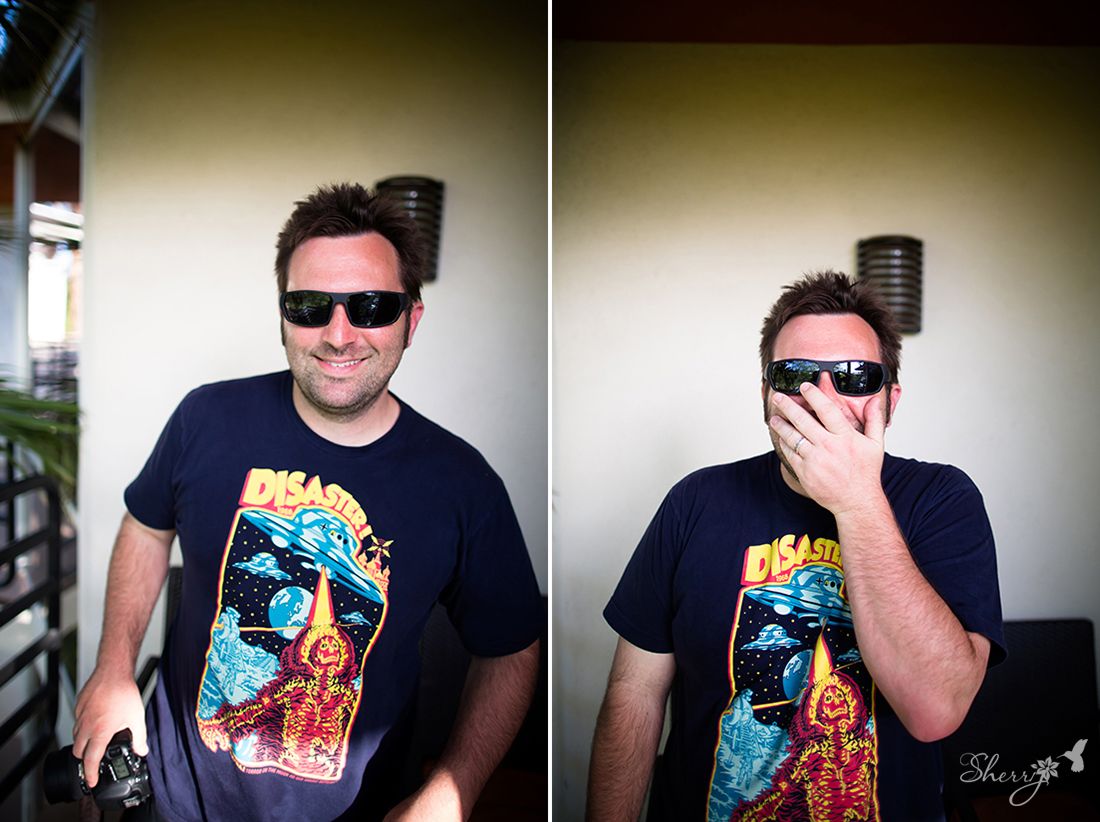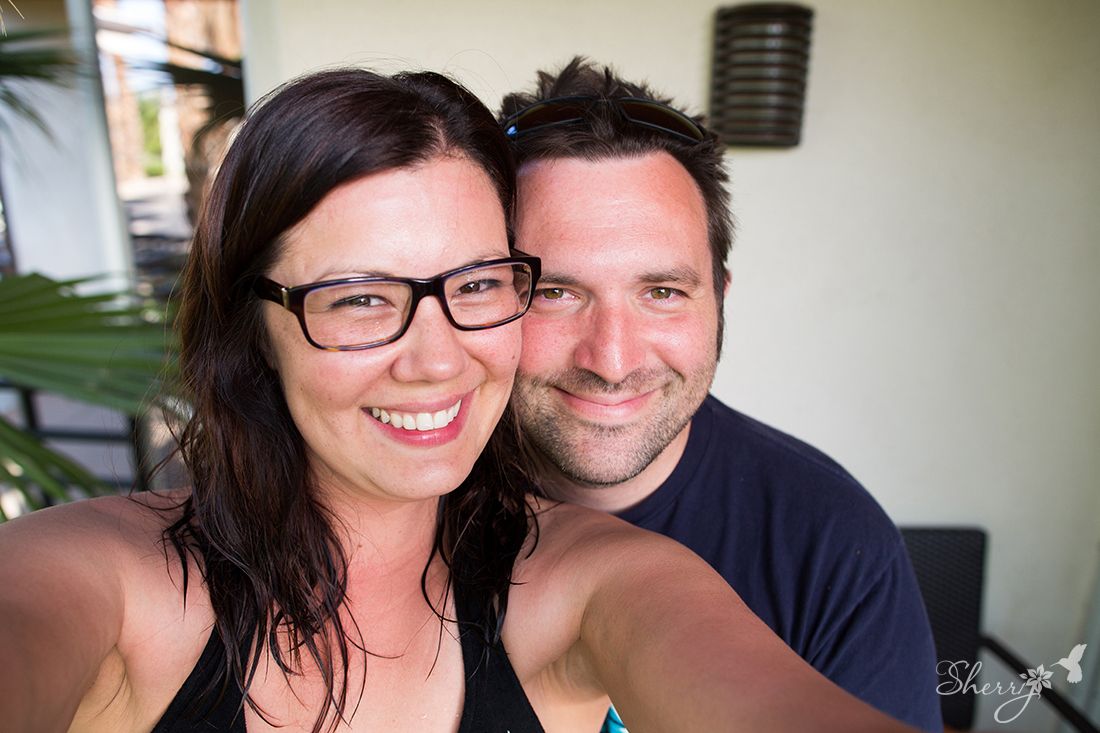 Good times.
Just a small recap of some of my favorite images of 2012, in no particular order.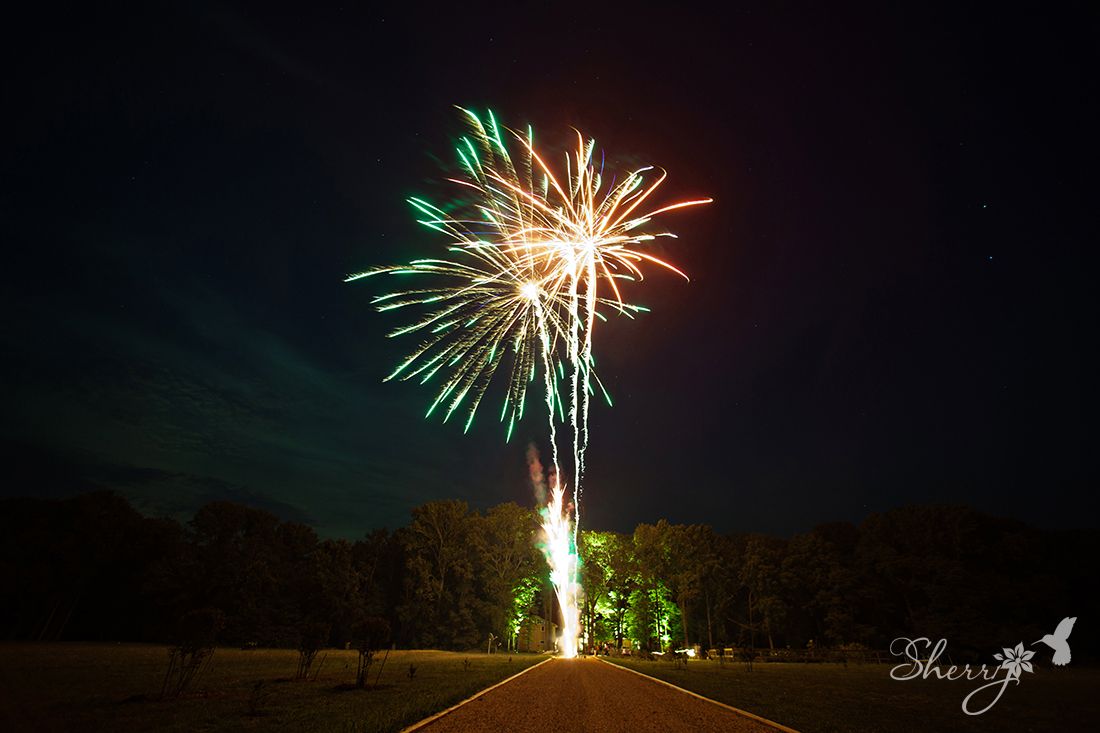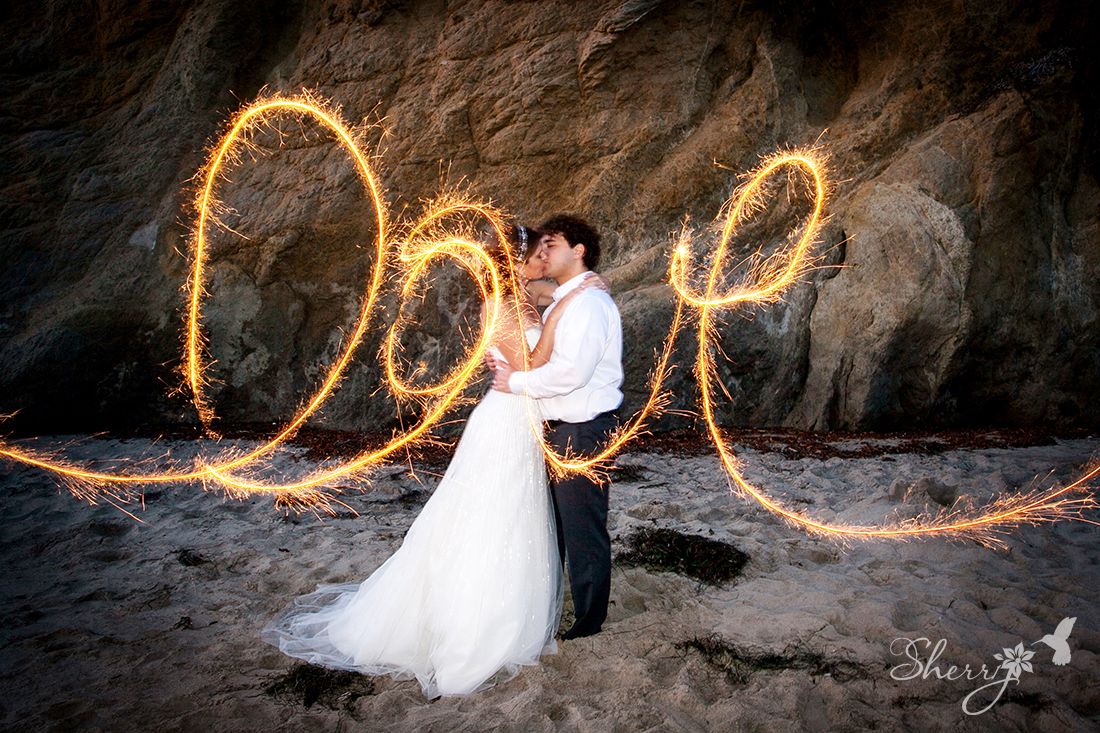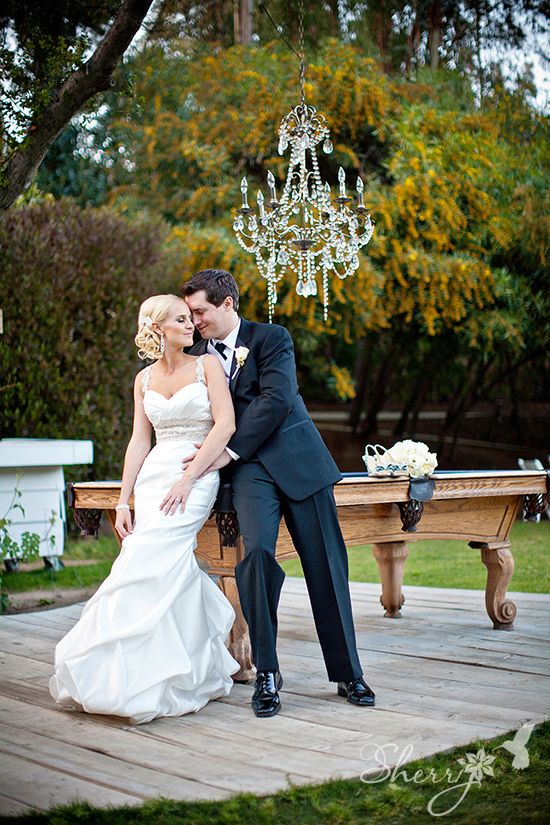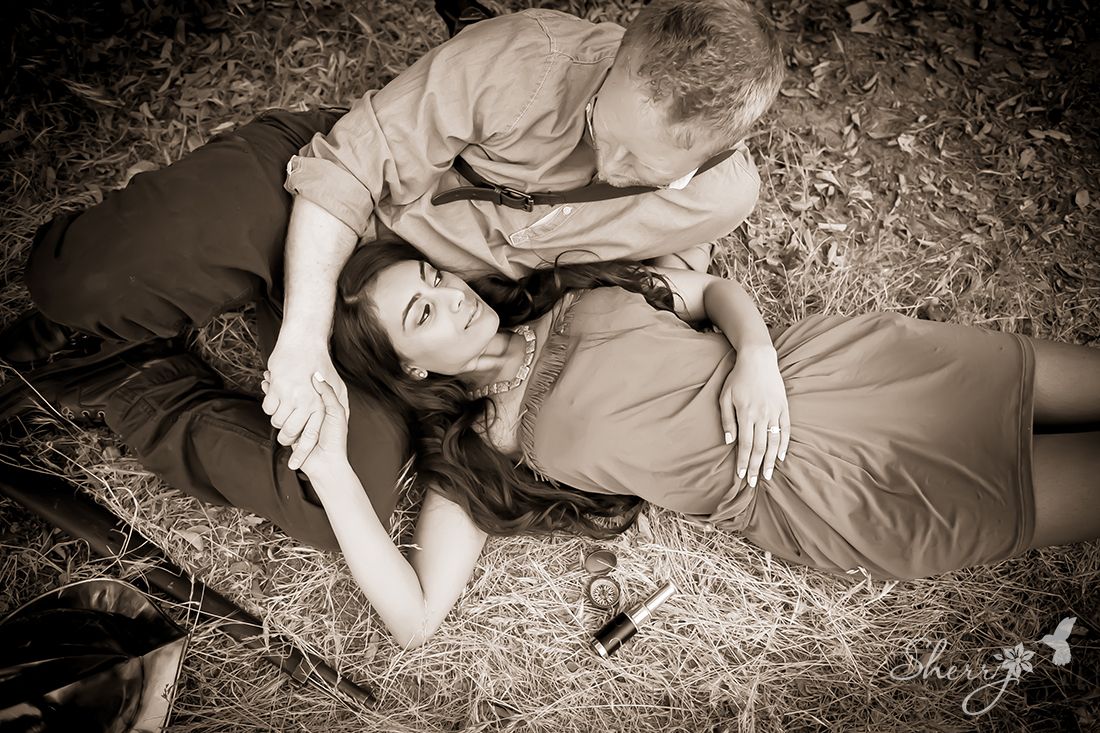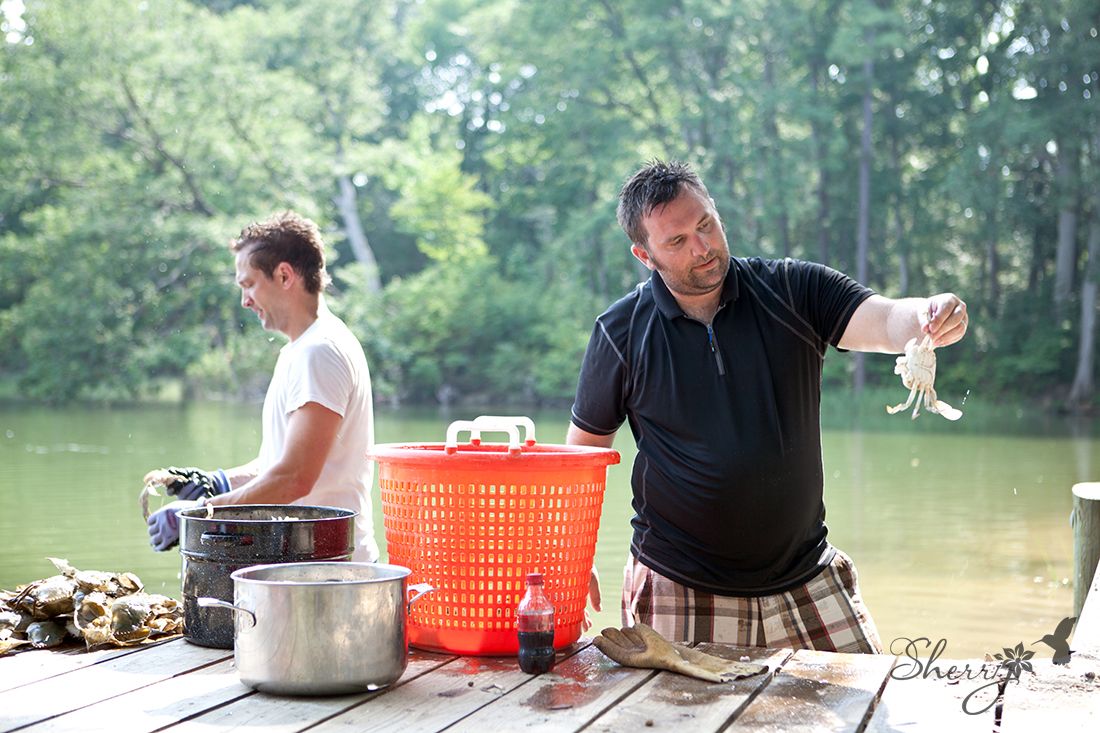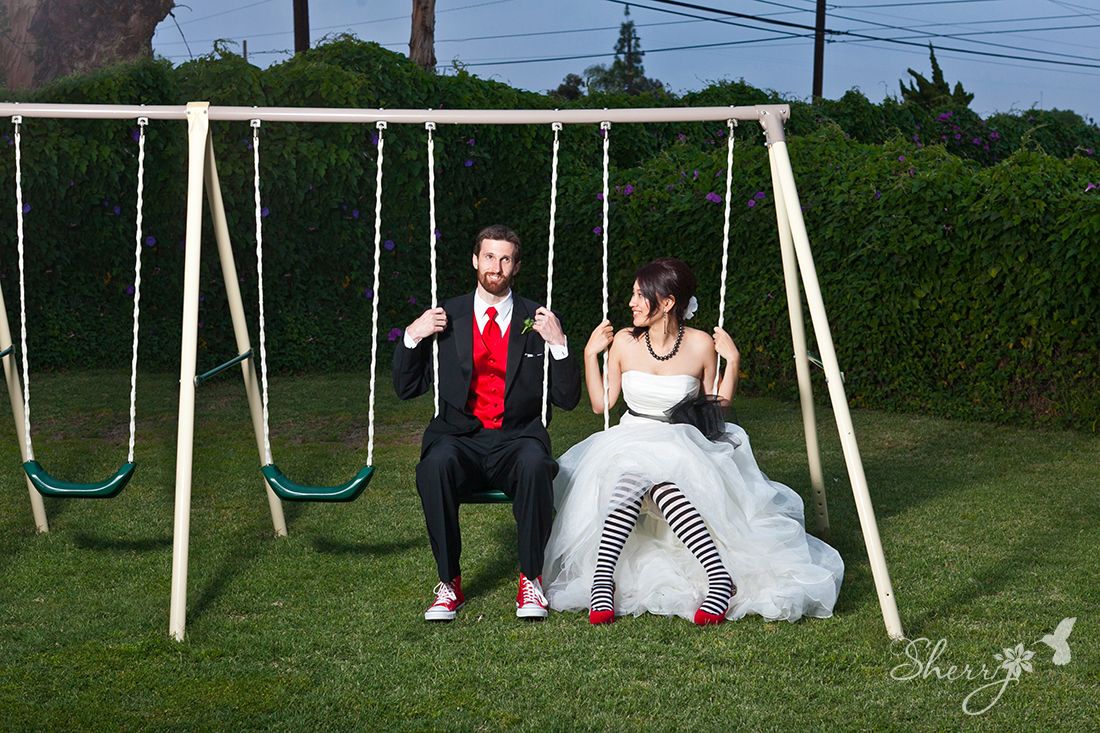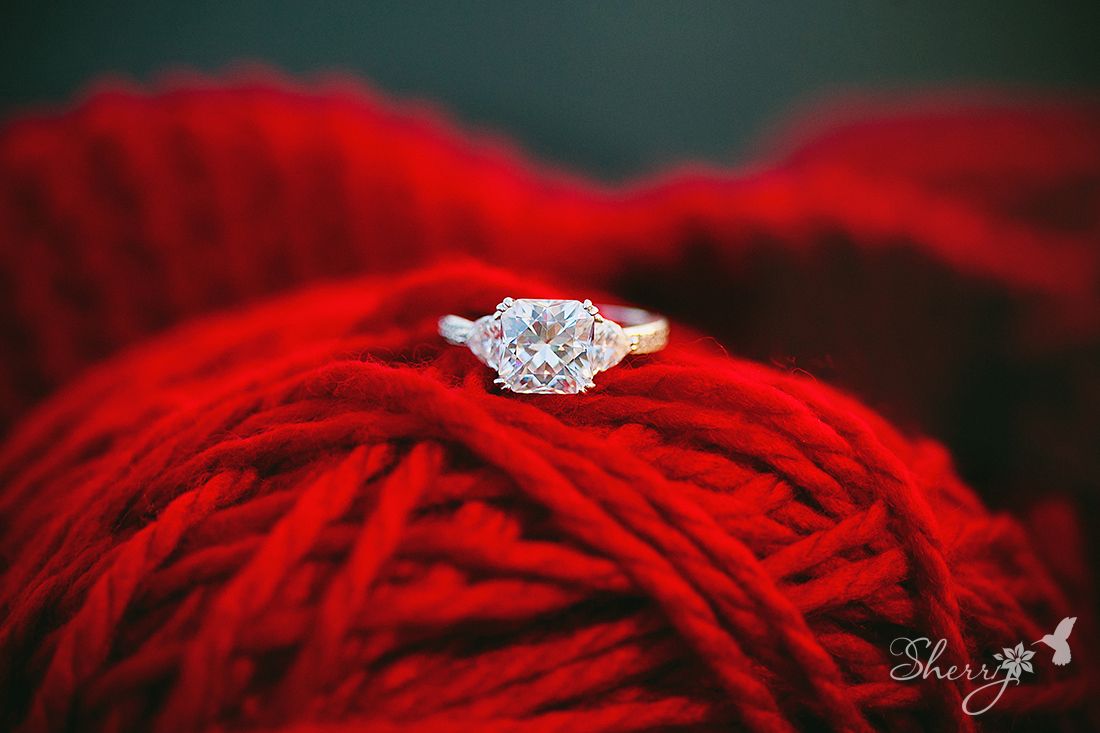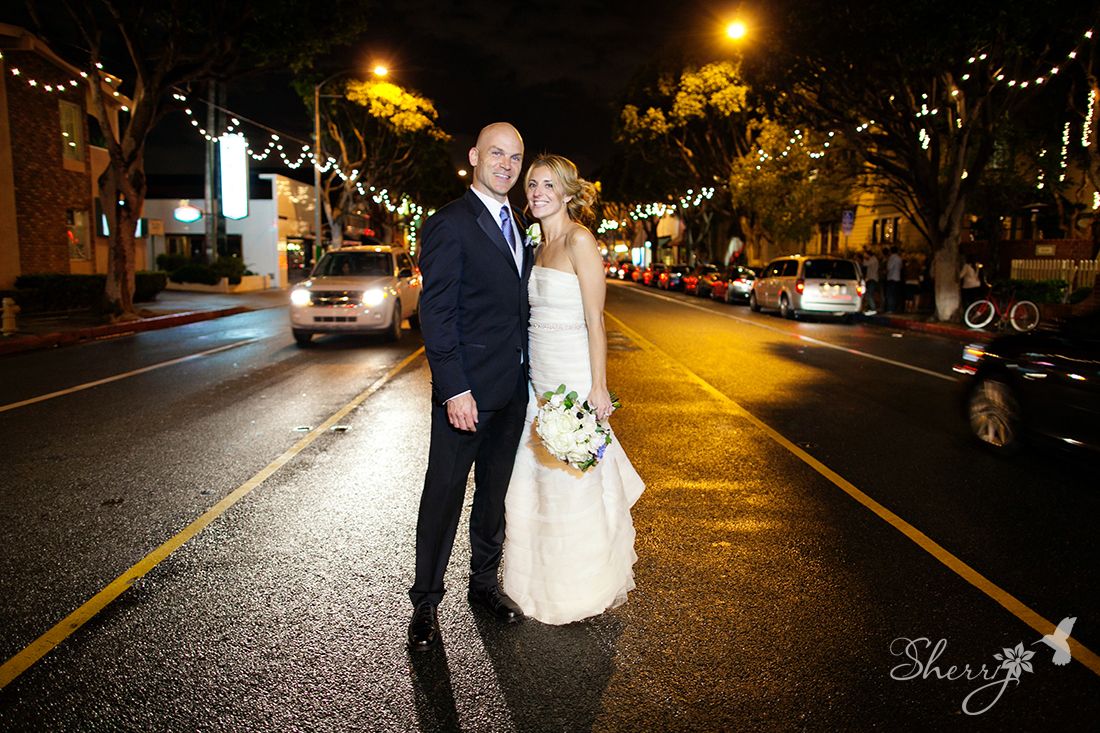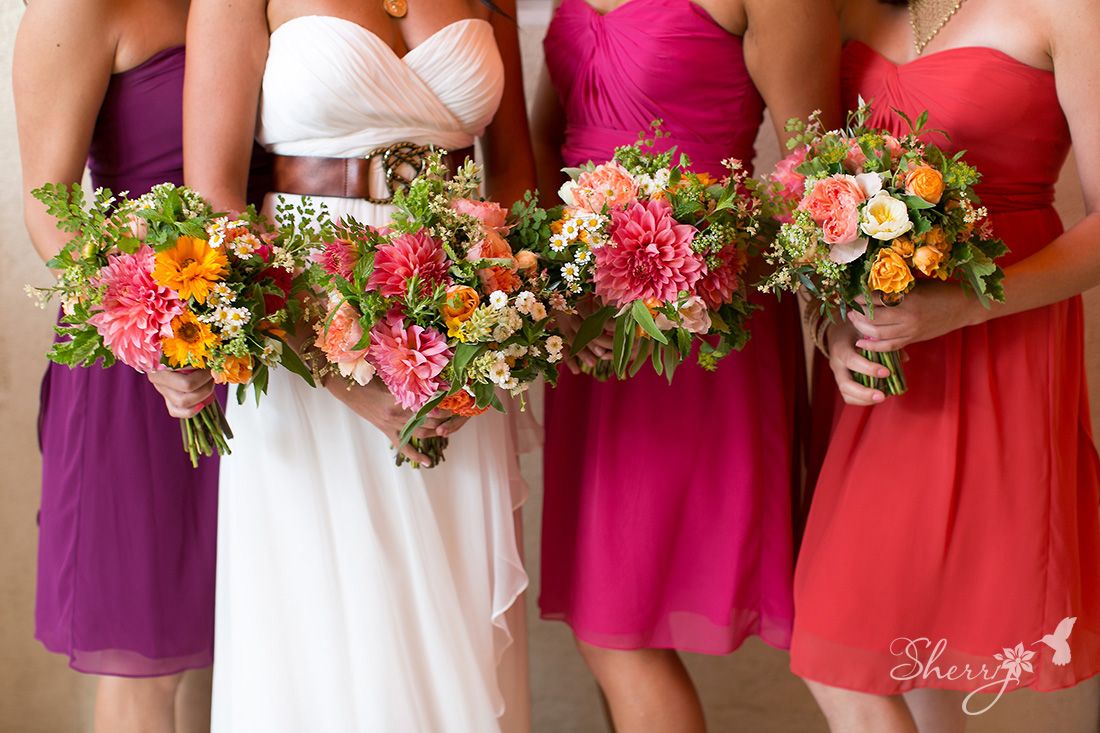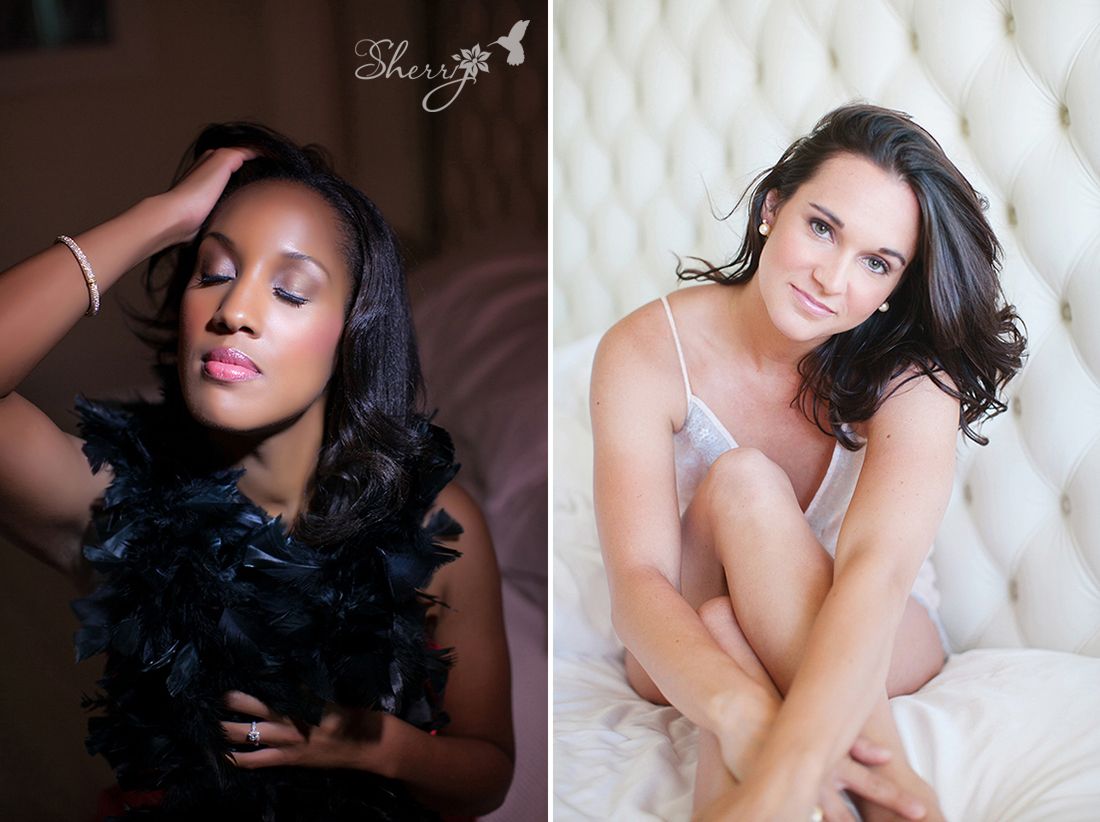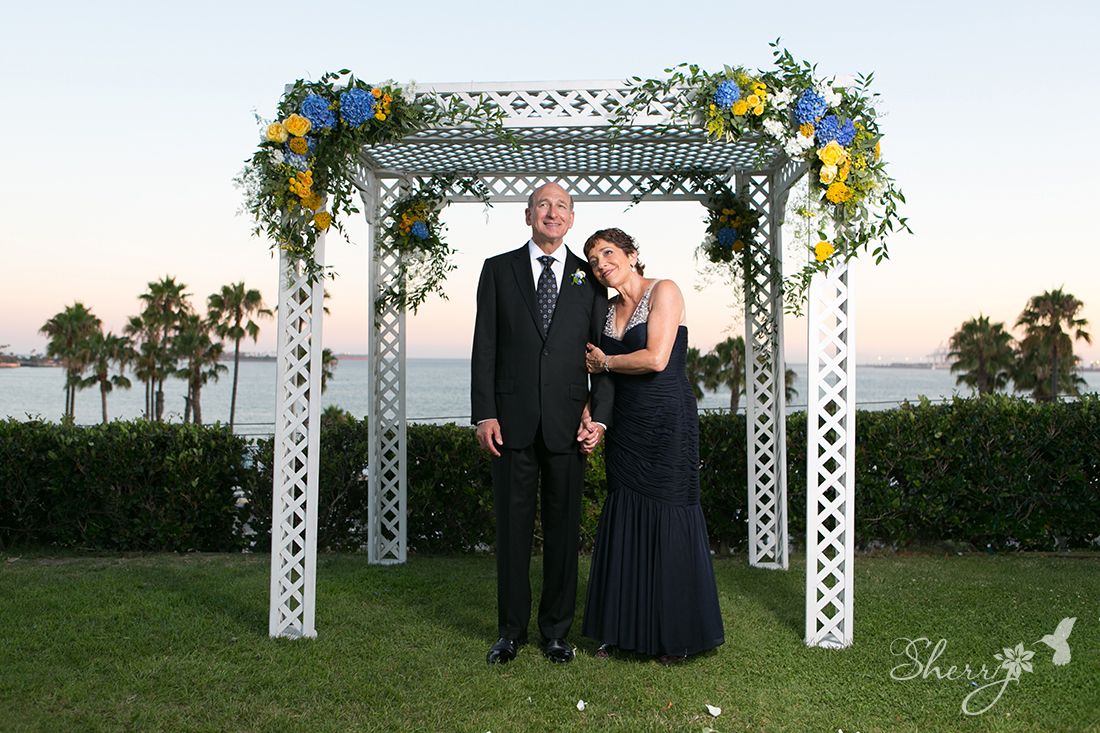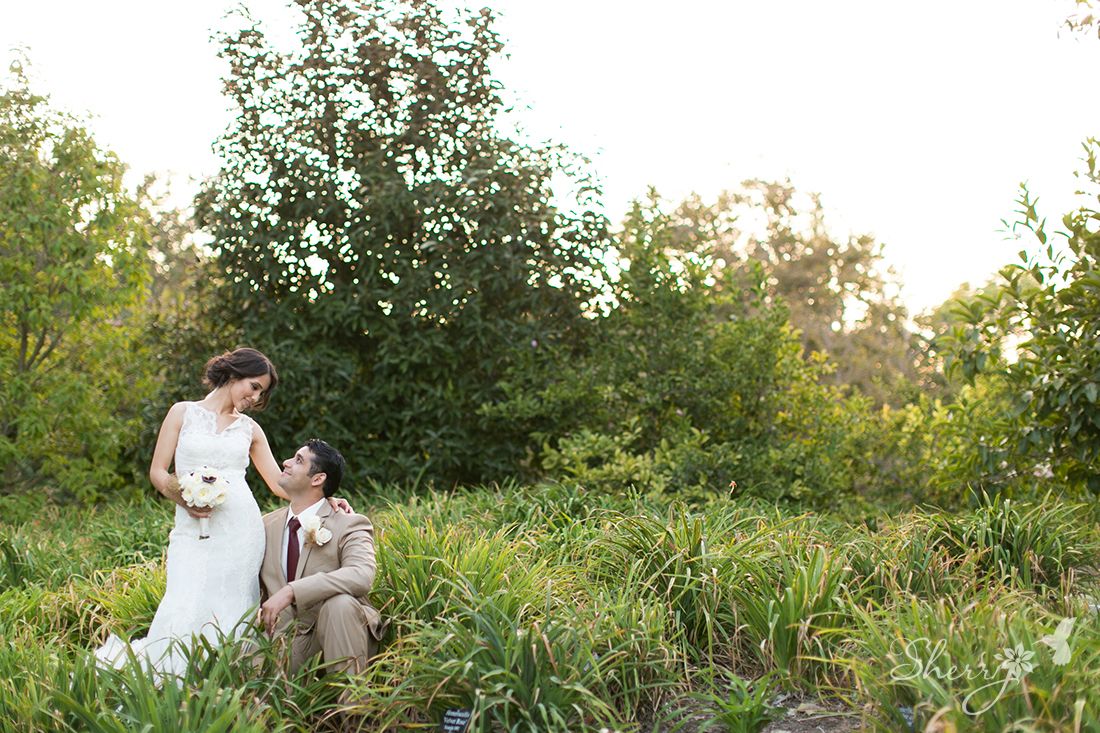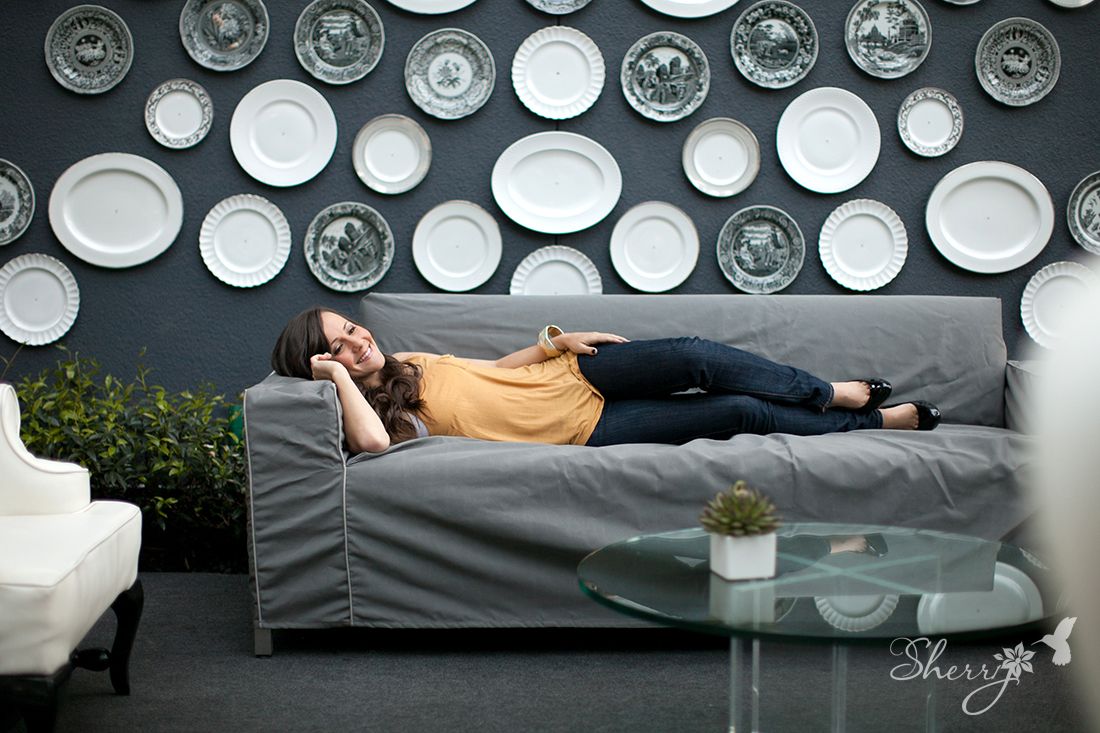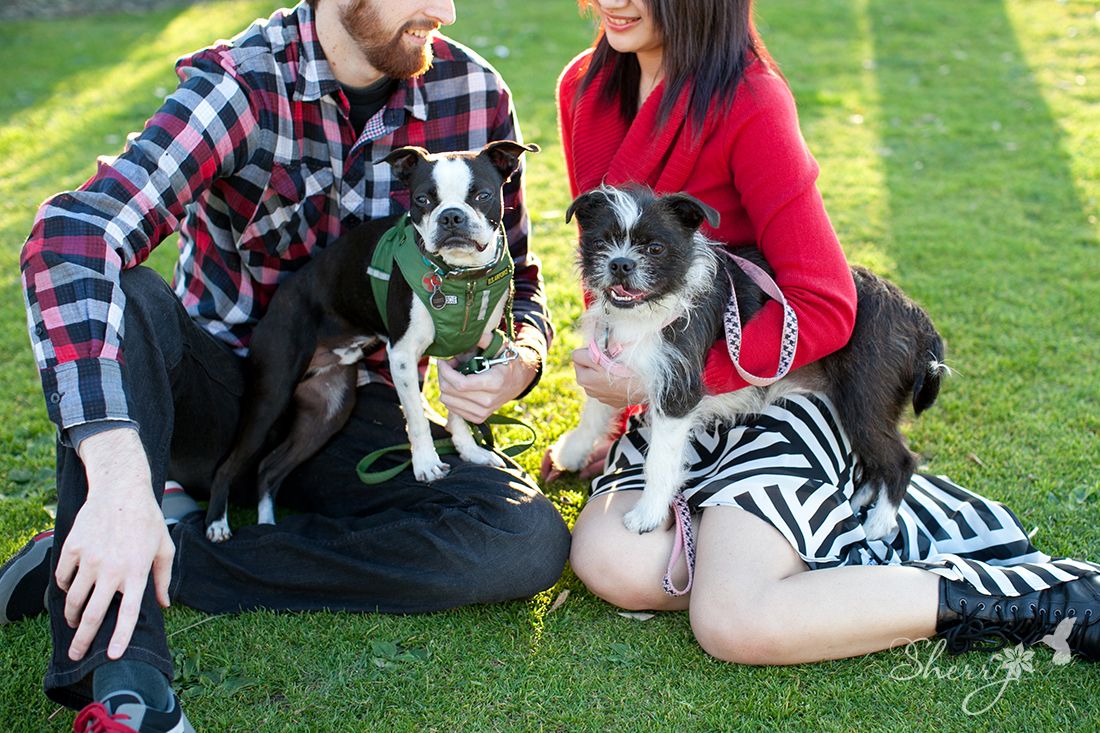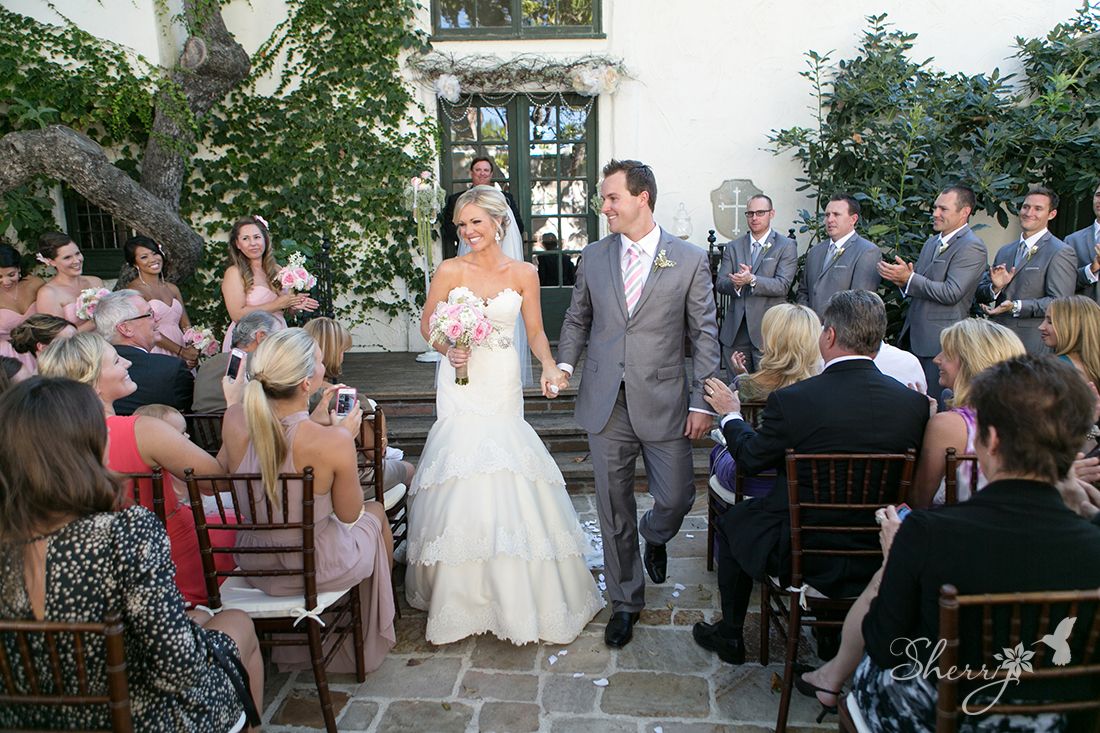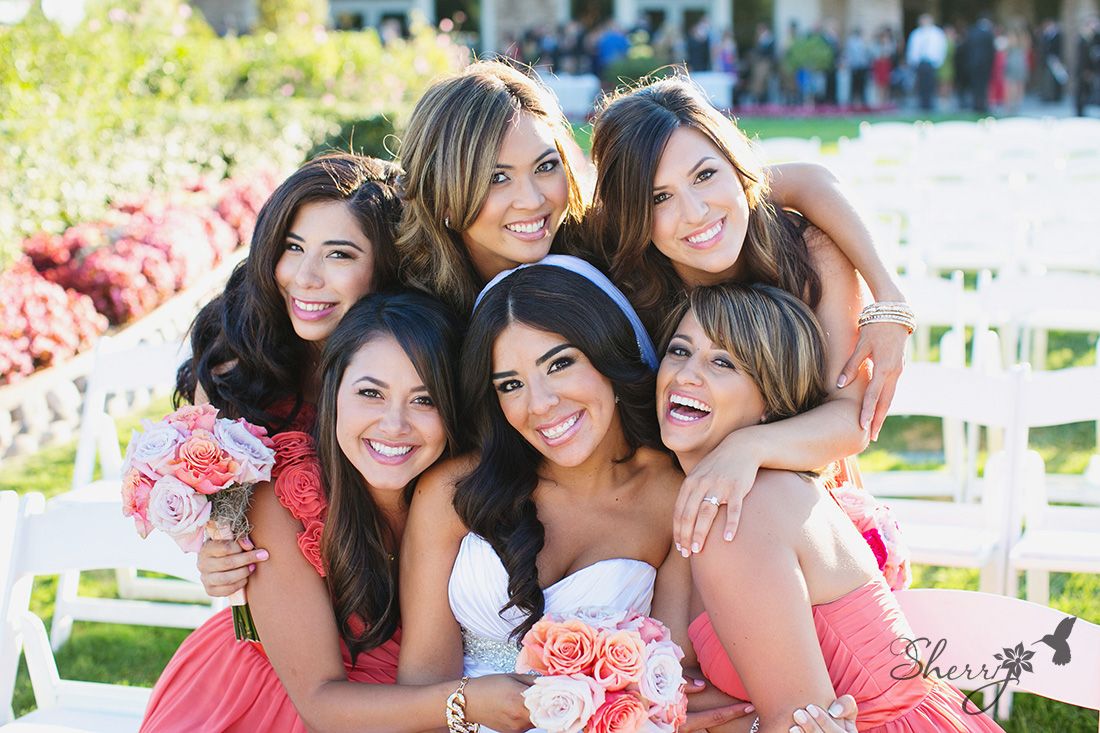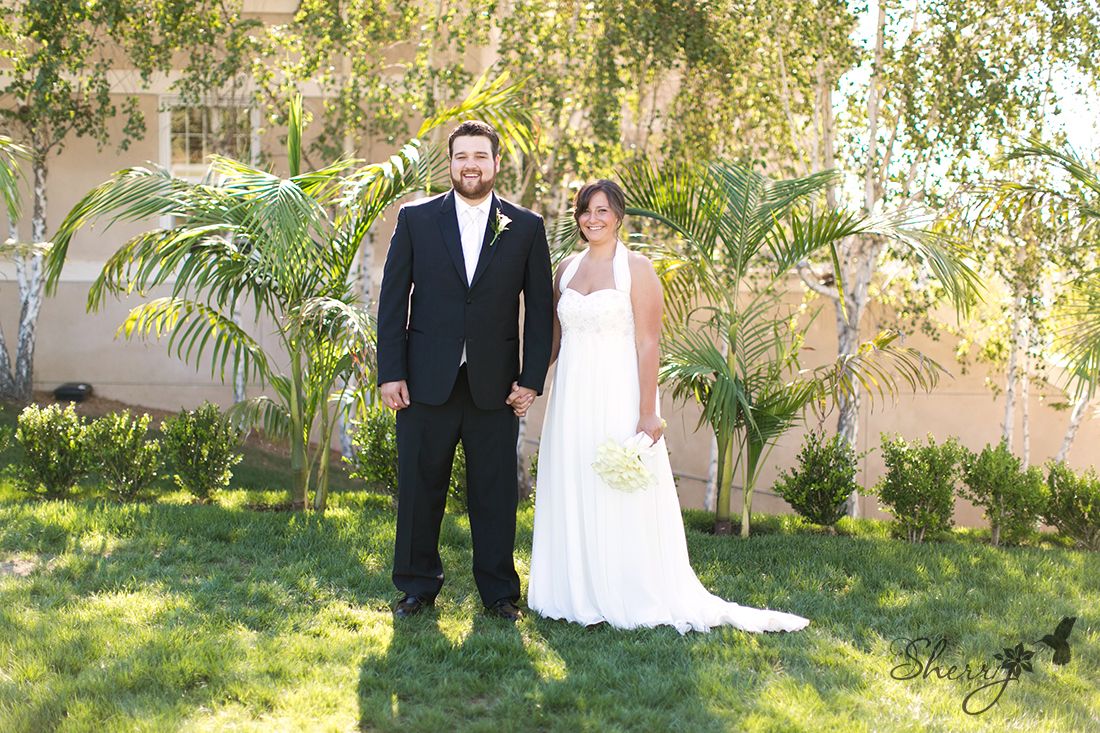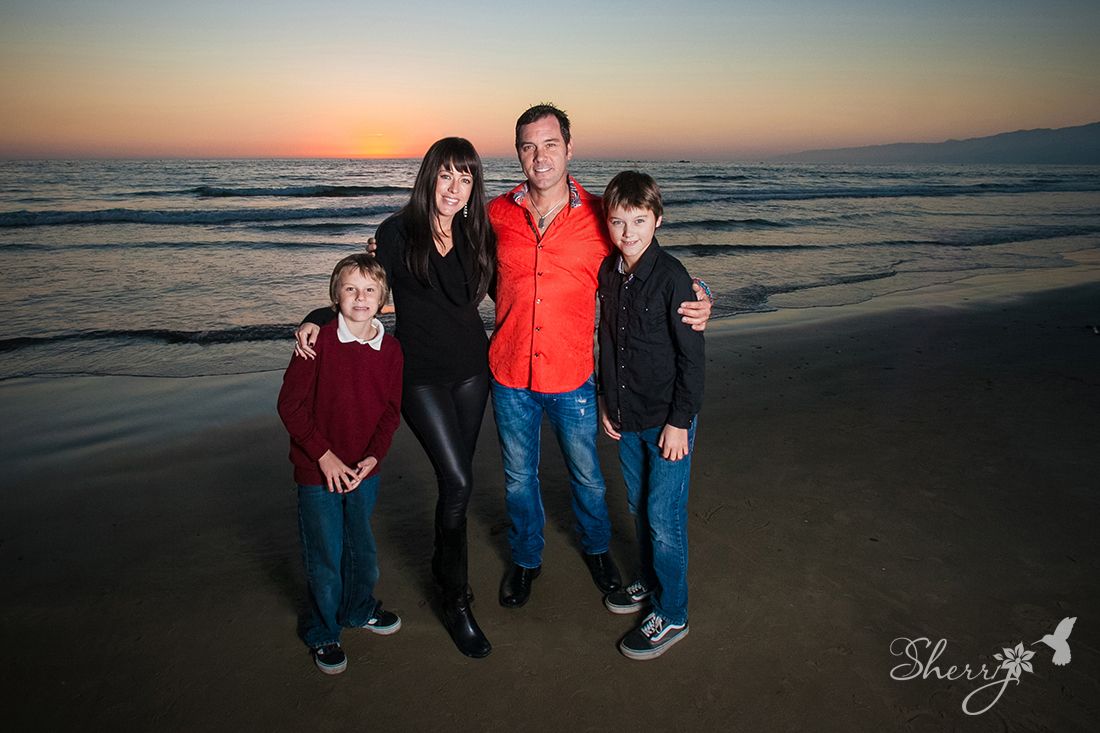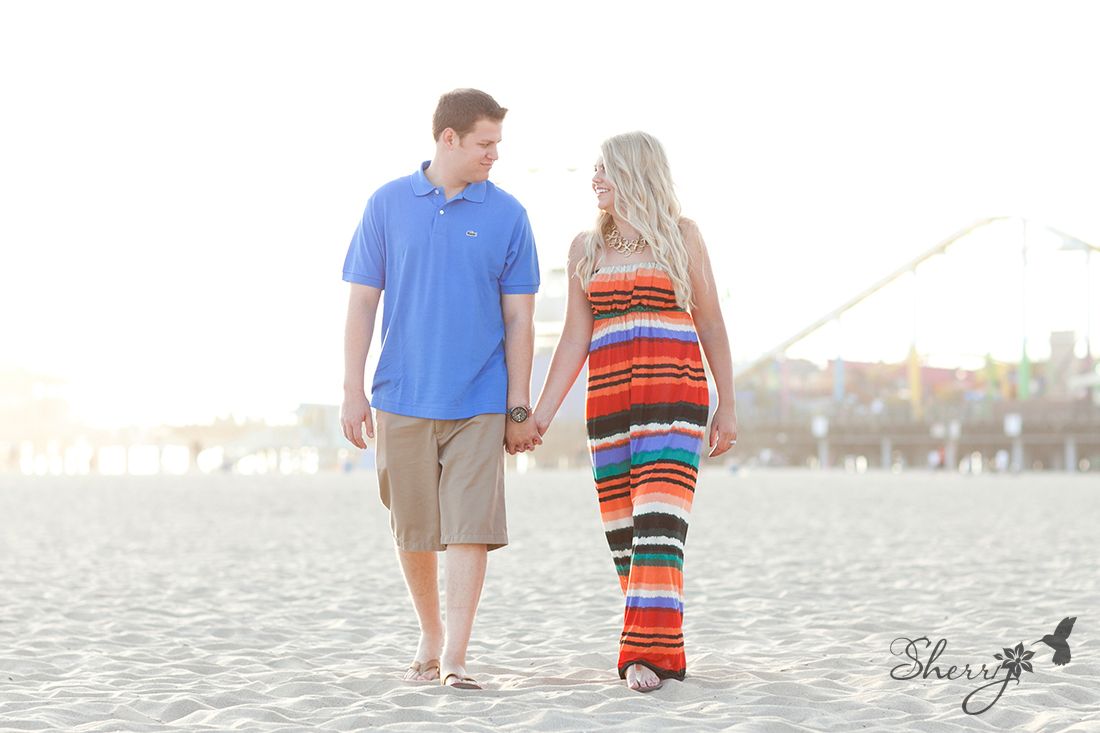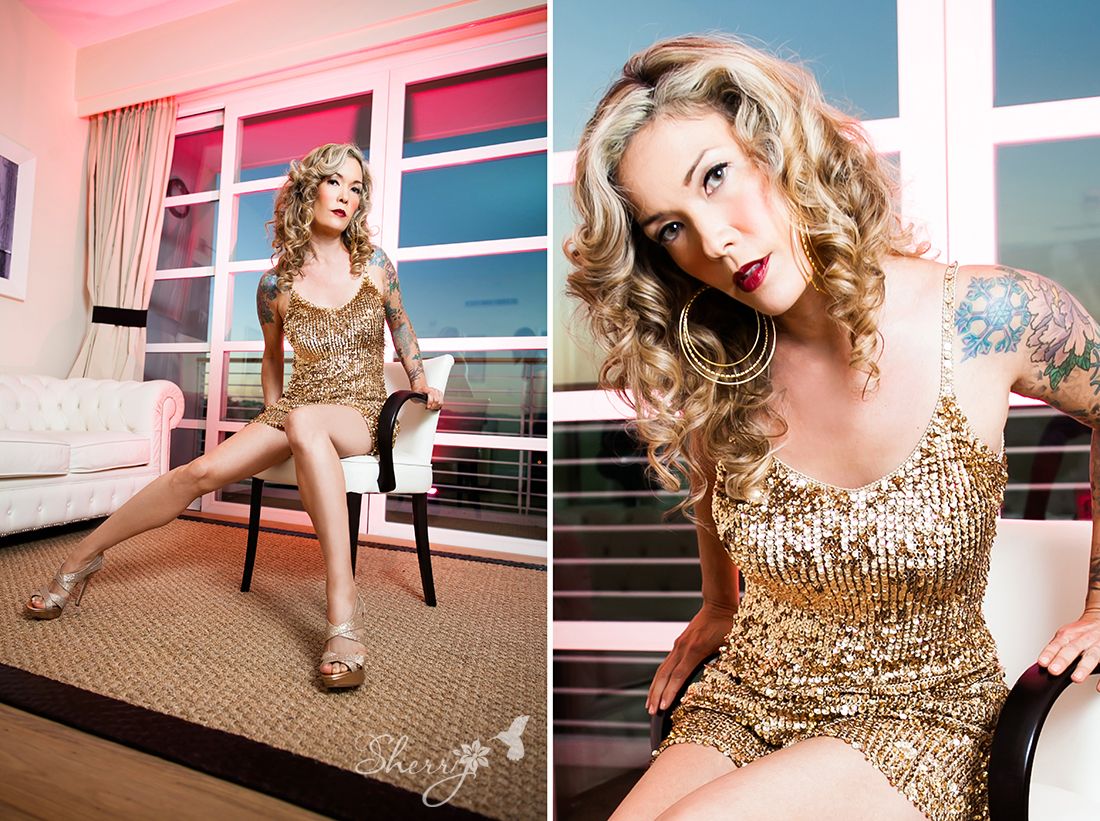 It's been a while since my last blog entry.  I've been actually quite busy with the holidays, traveling, and working on a new business makeover.  For Christmas and New Years, my husband and I went to visit some family in North Carolina in a small town on the borders of Georgia and Tennessee.  We stayed at a cabin on a mountaintop overlooking panoramic views of the Appalachians.  We went skeet shooting and I learned how to use a shotgun.
During that week, was also my husband's birthday and we were lucky enough to hike up above the clouds and see some snow.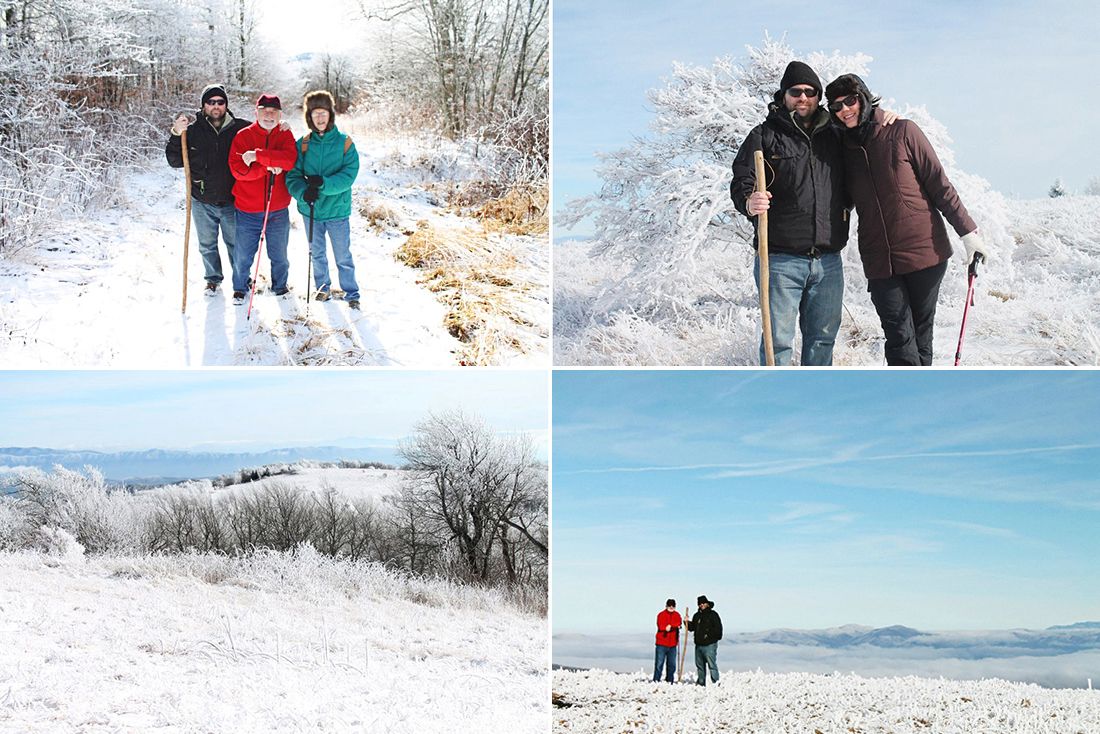 When we got back home to California, we snuggled with our baby Abra.  She's learned how to growl and play tug with more strength.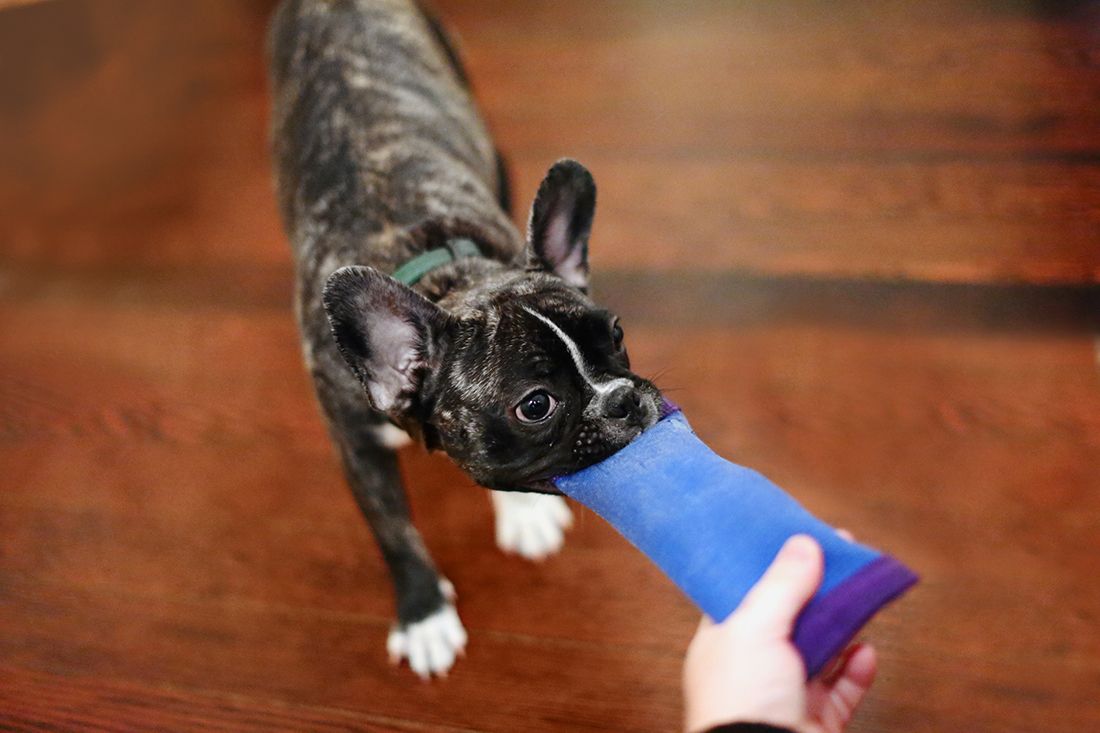 It seems like it was only yesterday when this little pup was welcomed into our home.
This year was the first time we've hosted Thanksgiving dinner.  Our family came from all over the states including Colorado, Chicago, and Virginia.  It was a wonderful week and we're so lucky to have everyone all in one place!  Here's some of my favorite pictures.  First, a couple of colorful bouquets for the house.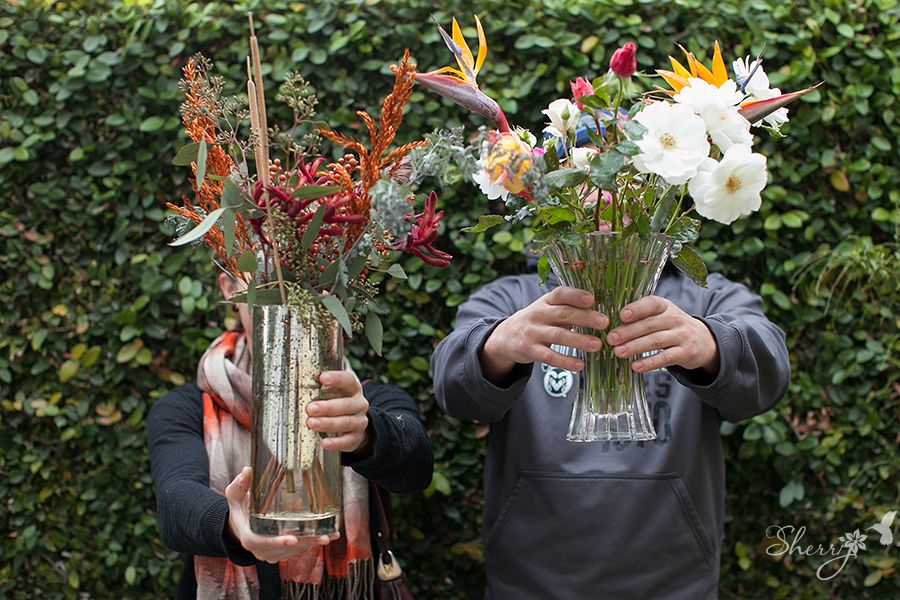 Family tree leaves.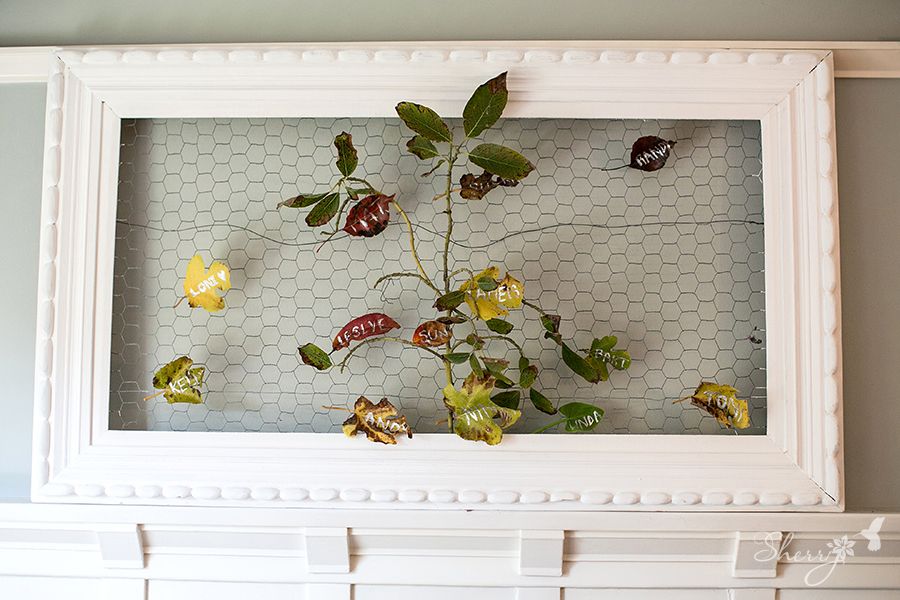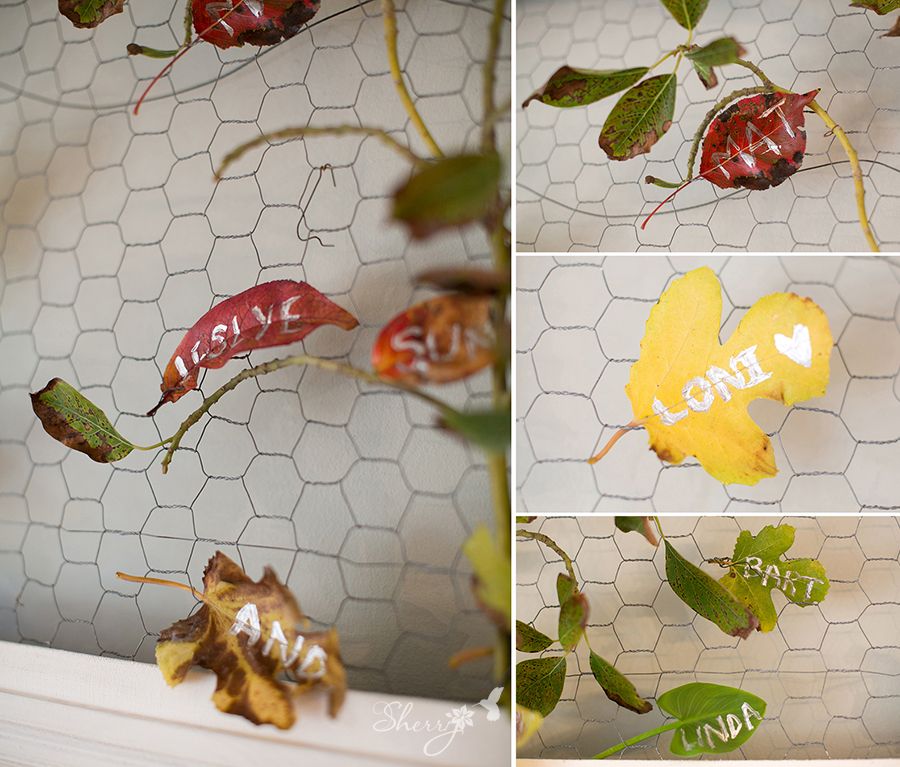 Our Thanksgiving table had warm colors of copper, dark fruitwood, and orange.  Seating was perfect for 12 in our dining room!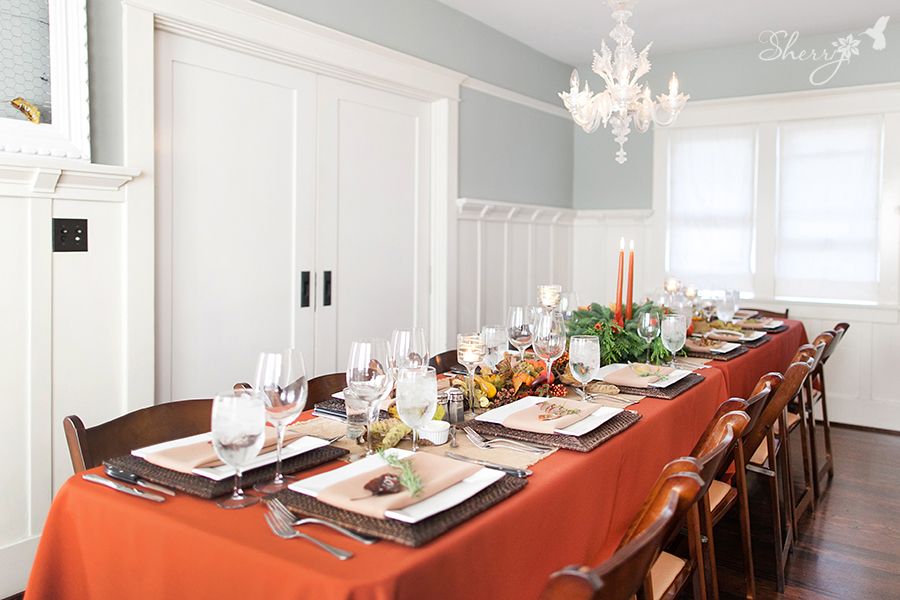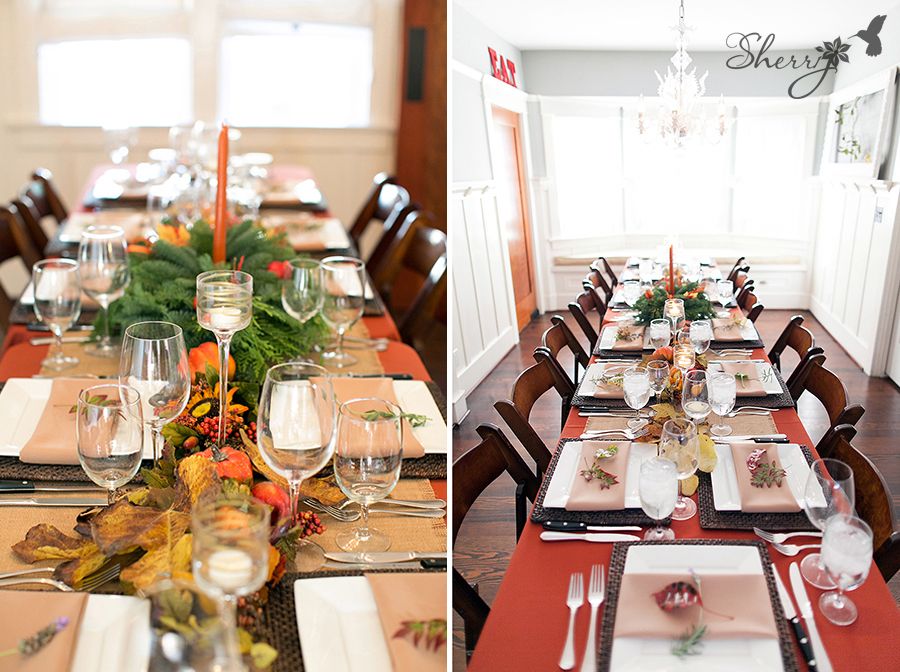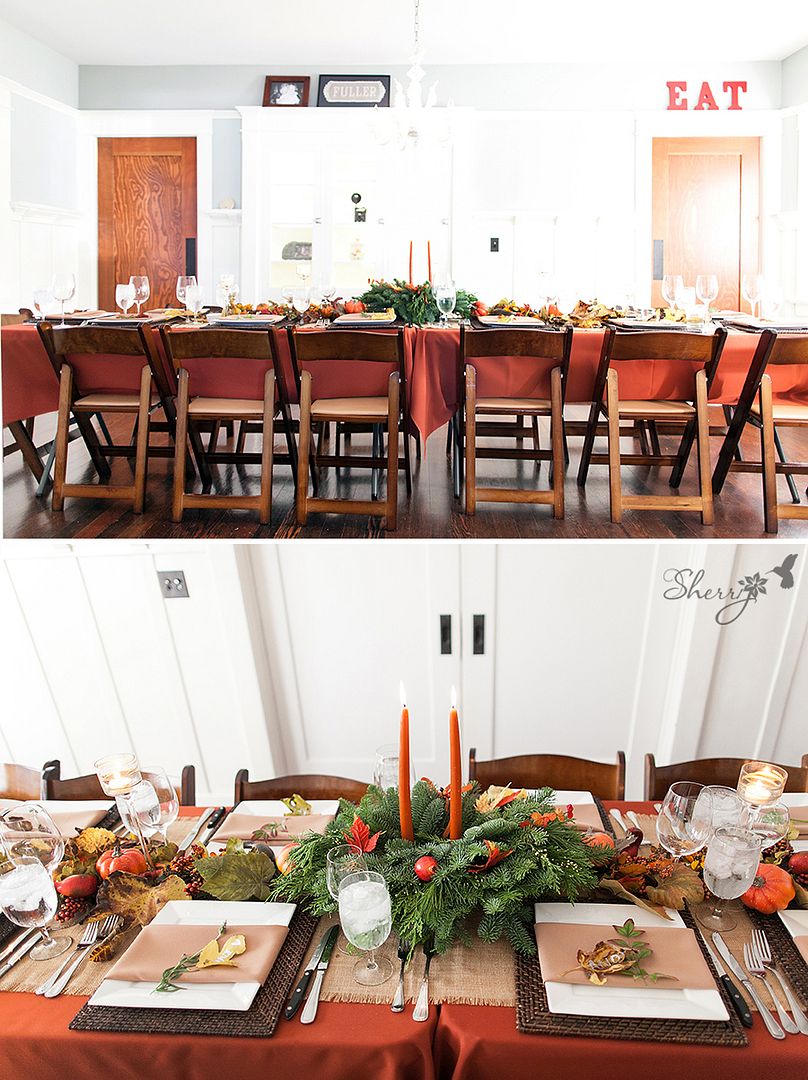 I have to thank Mat's talented brother Andy and his girlfriend Loni for most of the dinner preparations.  We had lots of delicious food including duck, prime rib, traditional sides of stuffing, mashed potatoes, mashed yams, asian pear salad, beets, asparagus, and sides of cranberry sauce, and duck gravy.  Desserts included my (now famous) Pumpkin Carrot Cupcakes, and traditional pumpkin and pecan pie.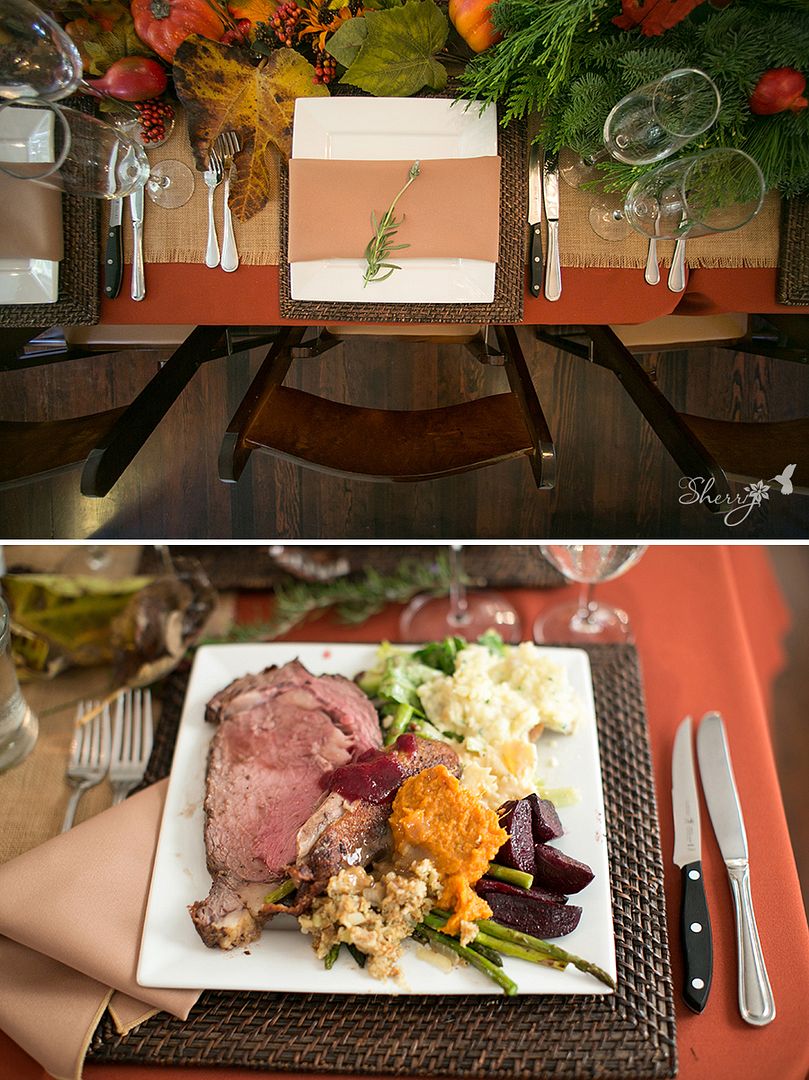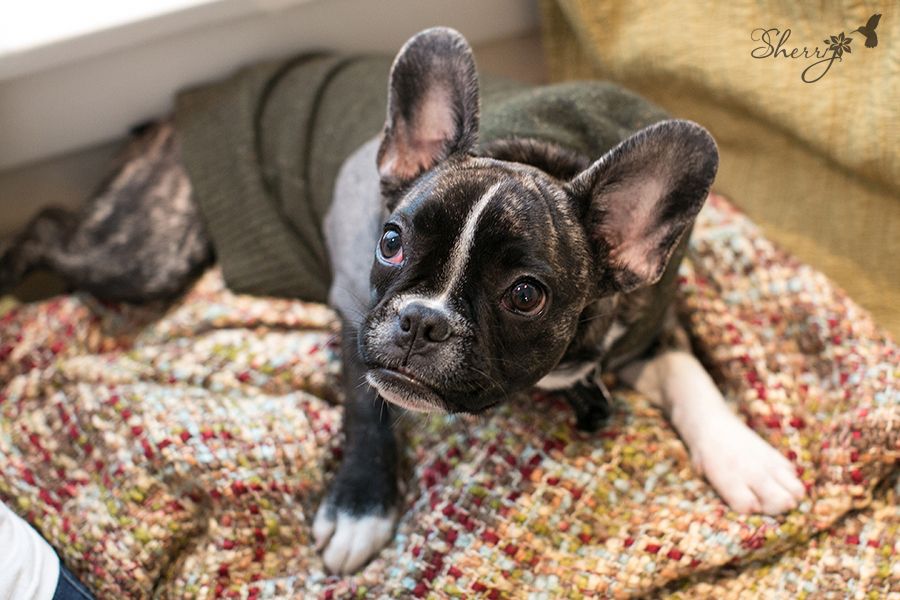 Below are my parents, Mr. and Mrs. Johnson.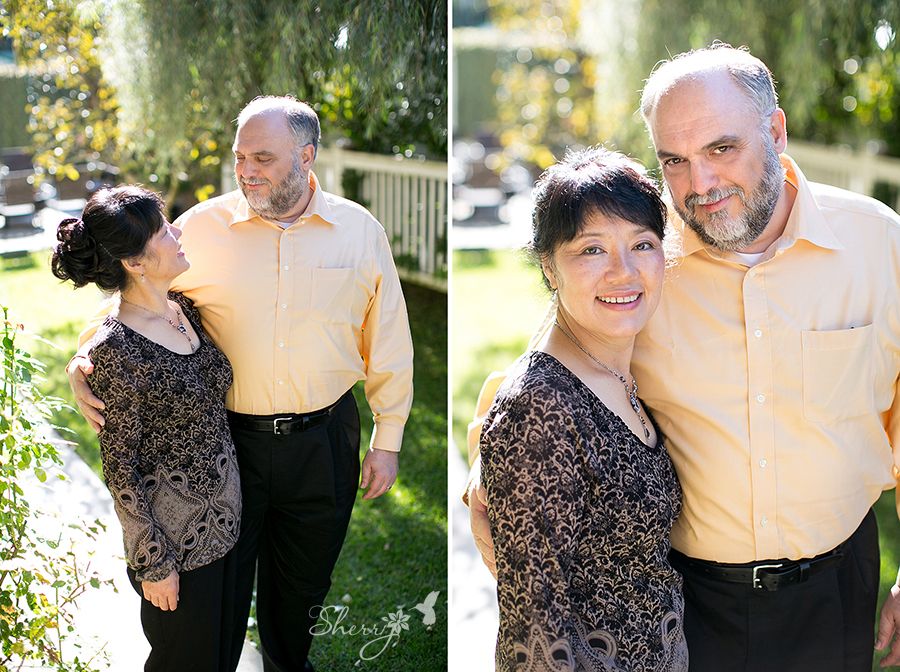 Below Mat's family.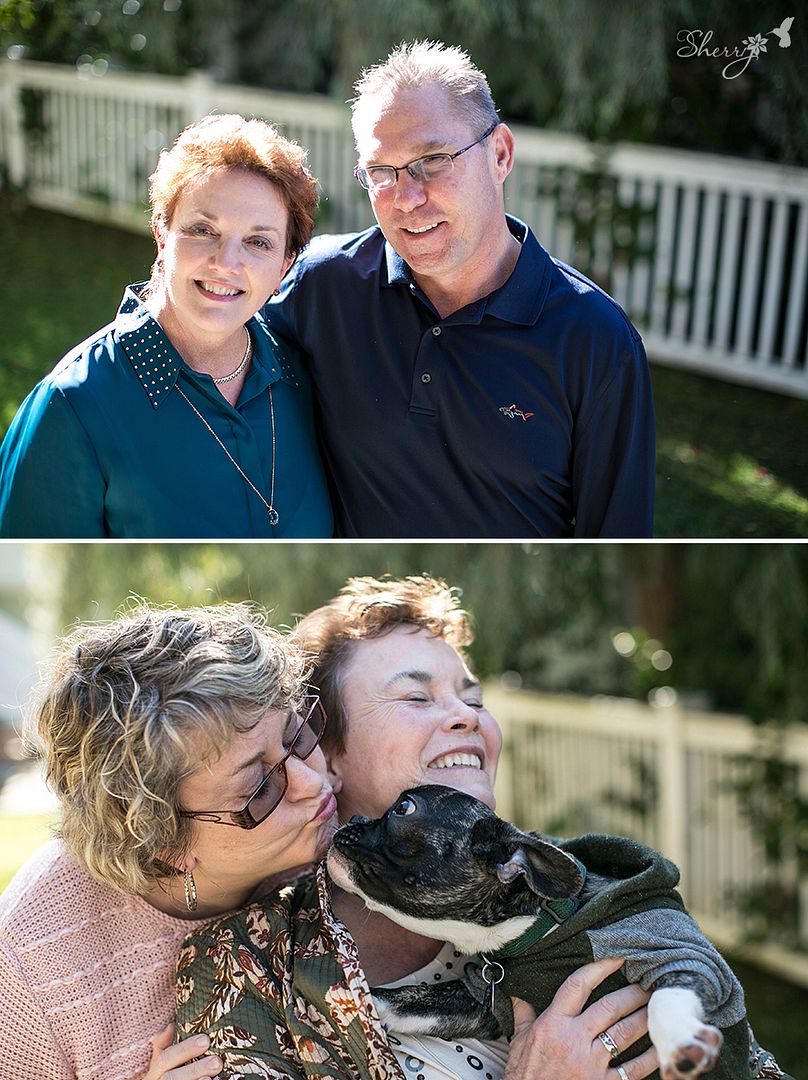 The day before everyone left, we went to one of Mat's favorite beaches in Laguna.  We were lucky to walk along the rocks and see starfish among many other things.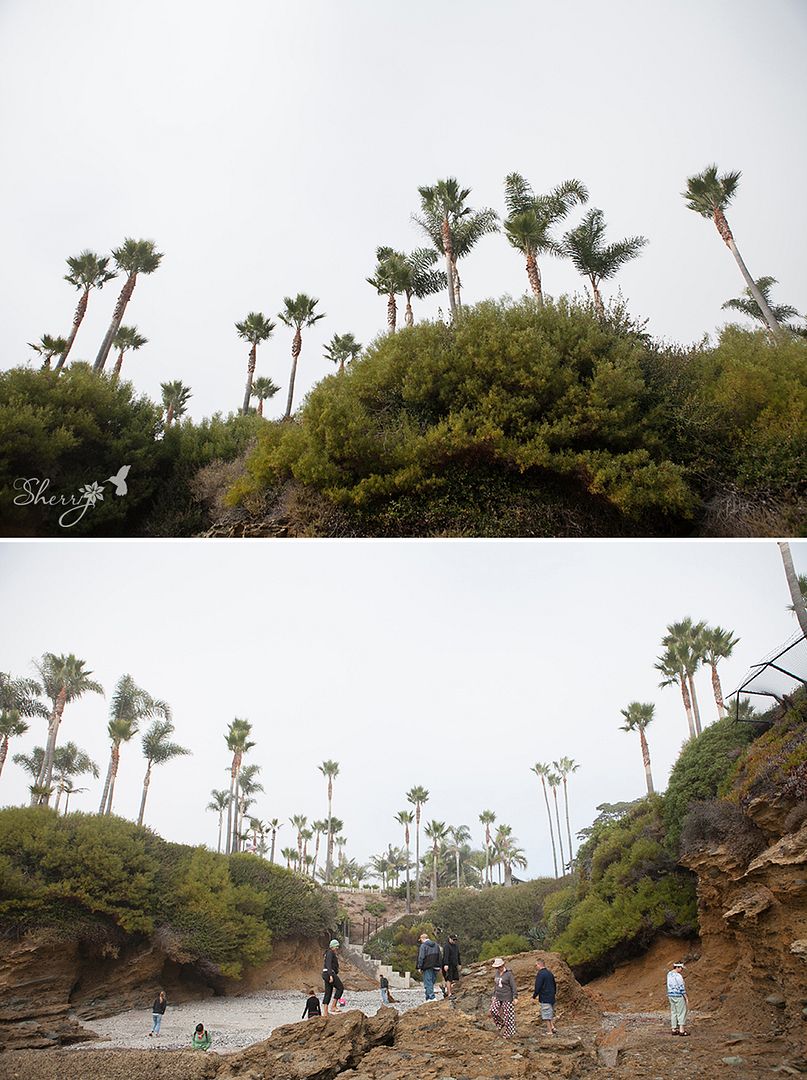 Below: the chefs Andy and Loni.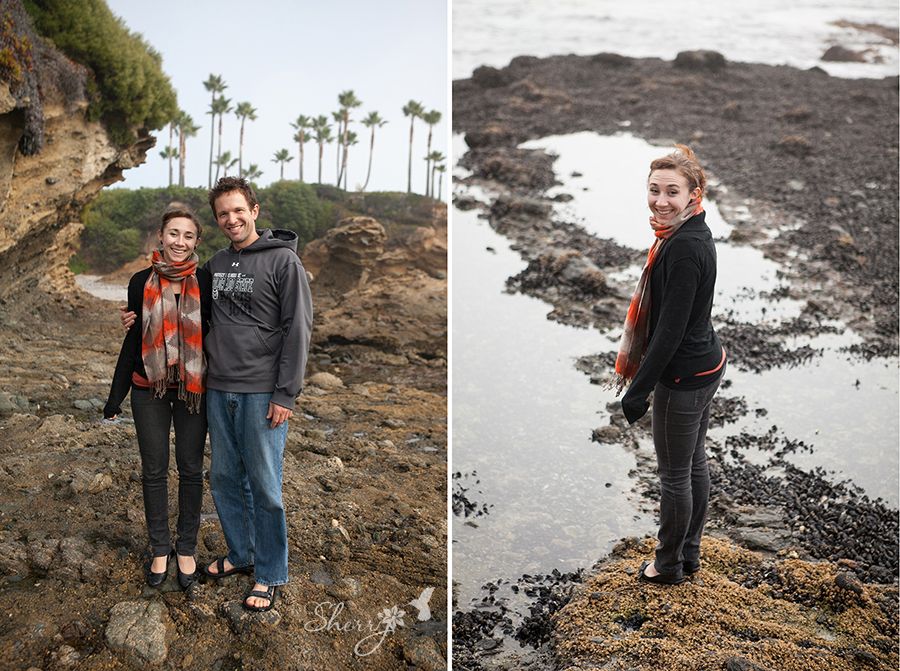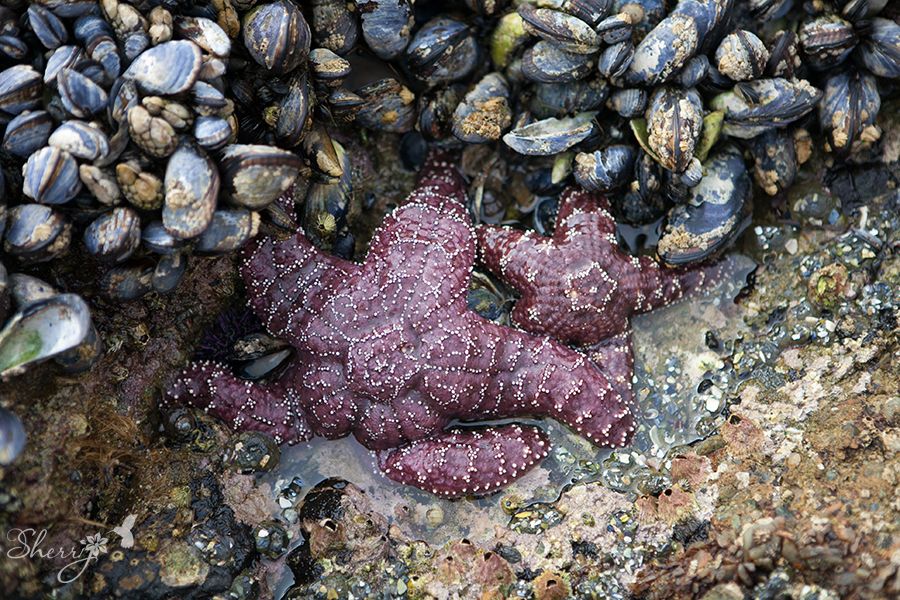 My mom found some seaglass.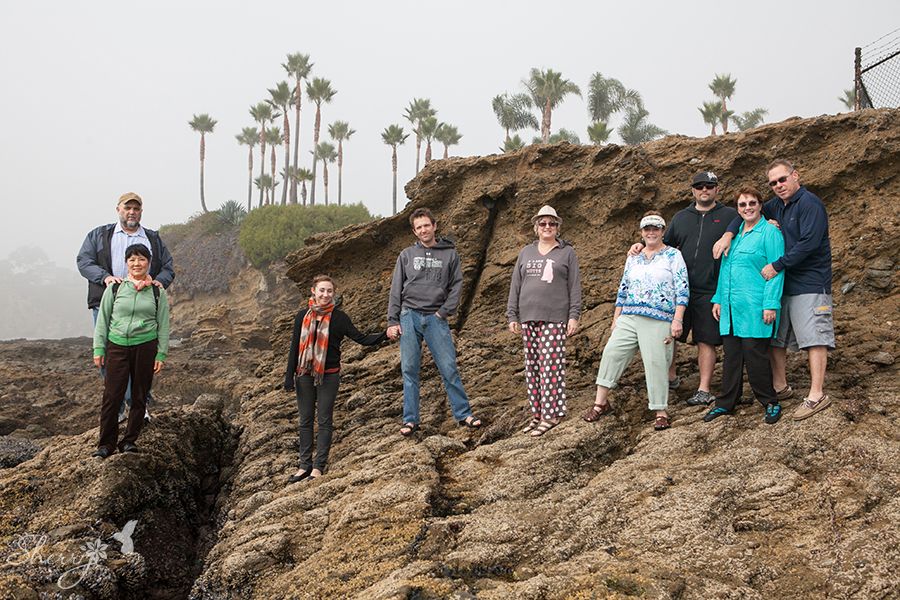 Here's to all the memories that were made this week.  =)
We've been doing lots of decorating this week.  Here's some pictures of us with our pup over the last few days enjoying the October festivities.  First, on our patio on an overcast morning.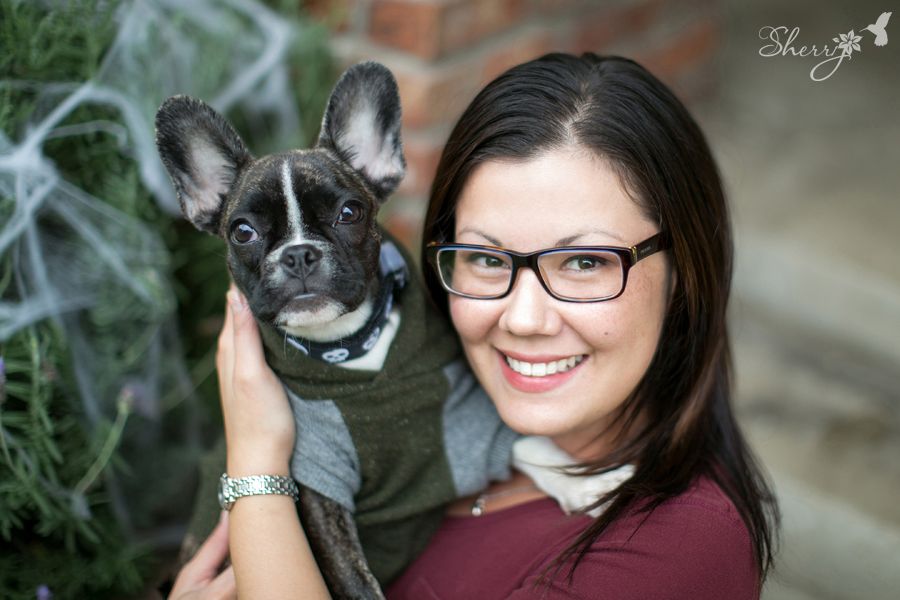 She's a perfect poser.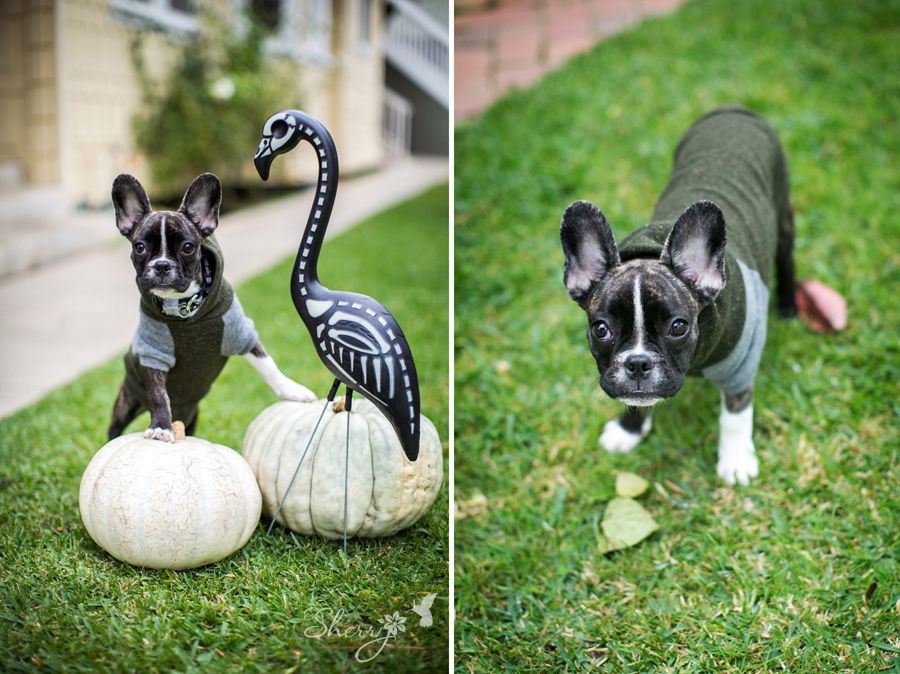 Pumpkin carving.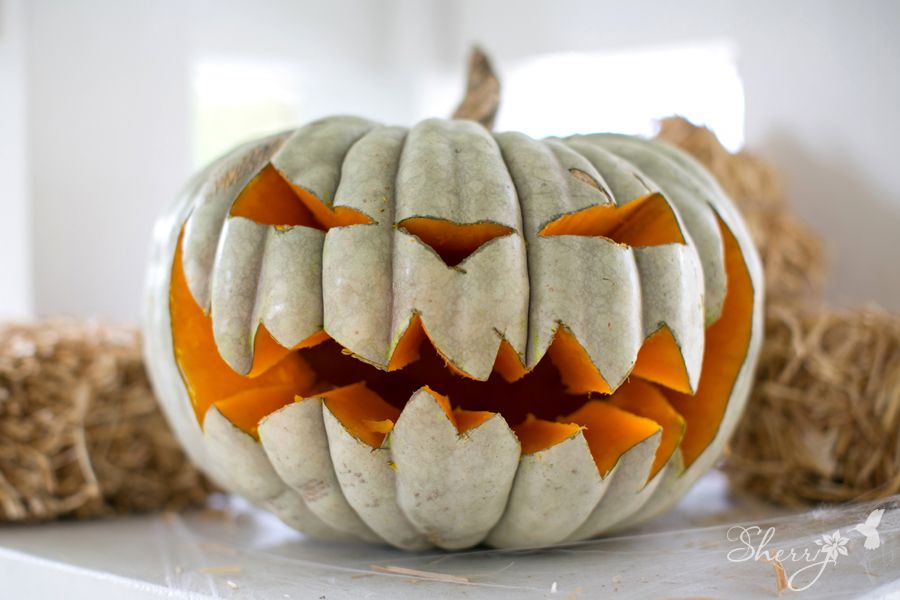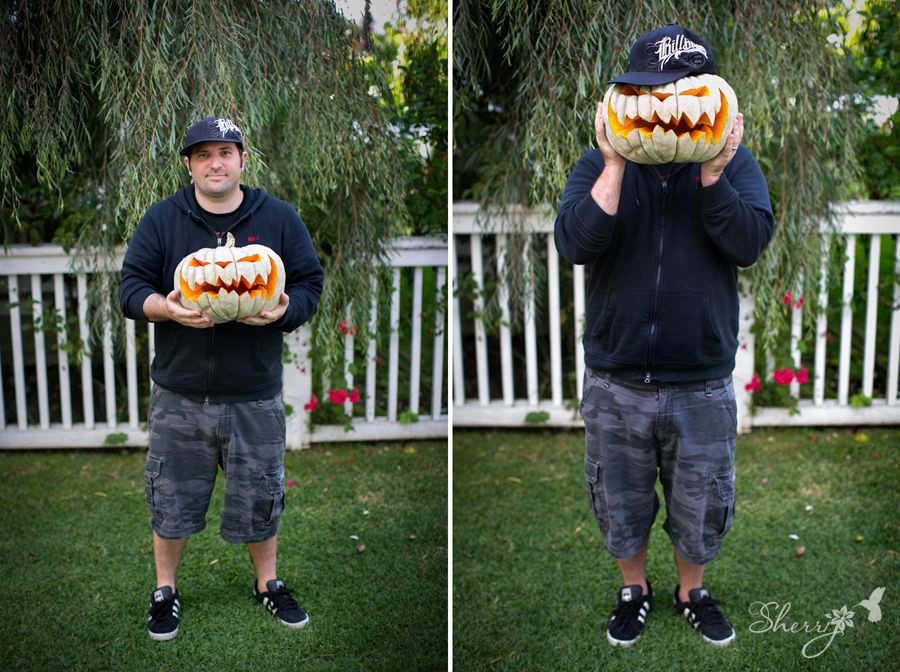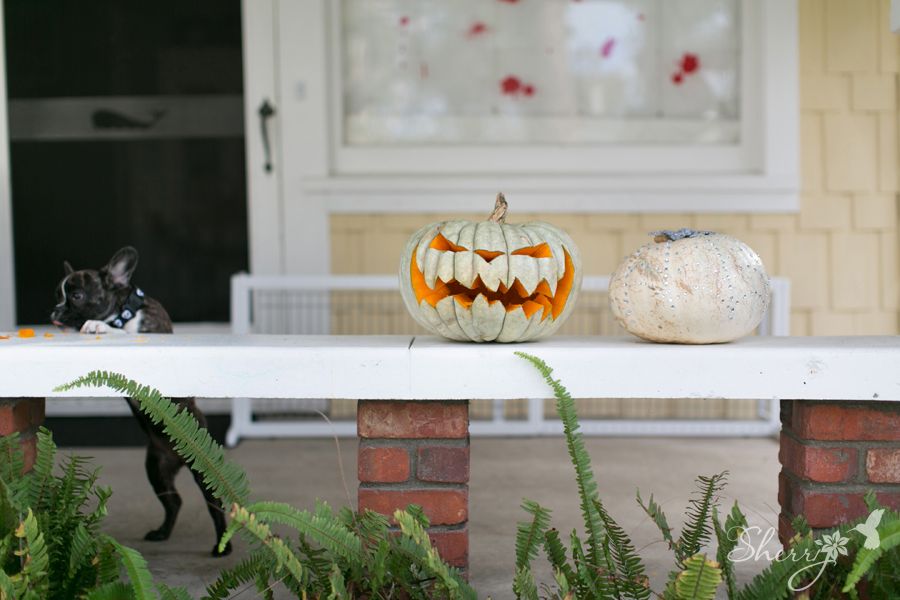 Abra the pumpkin eater, busted!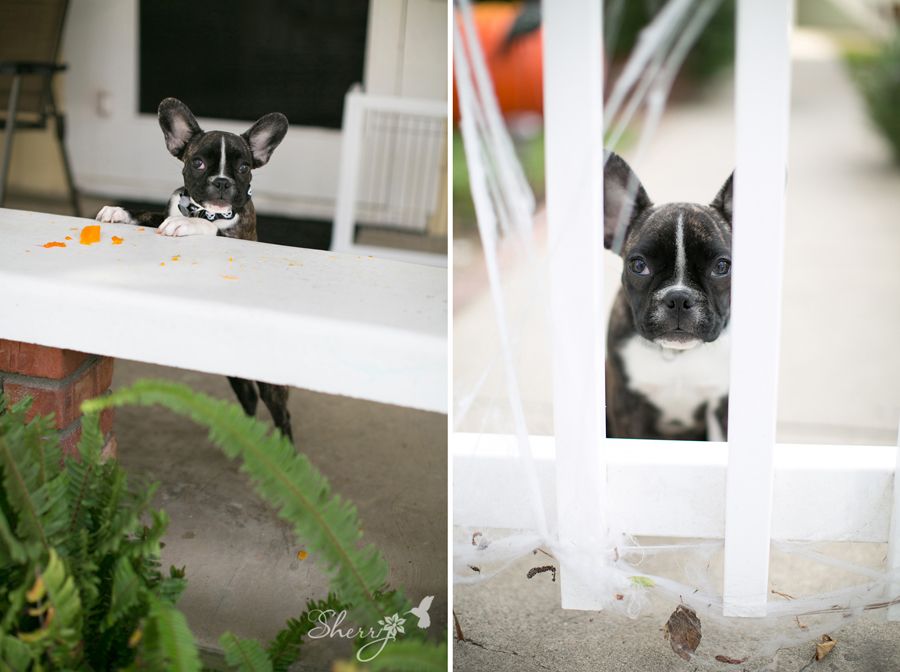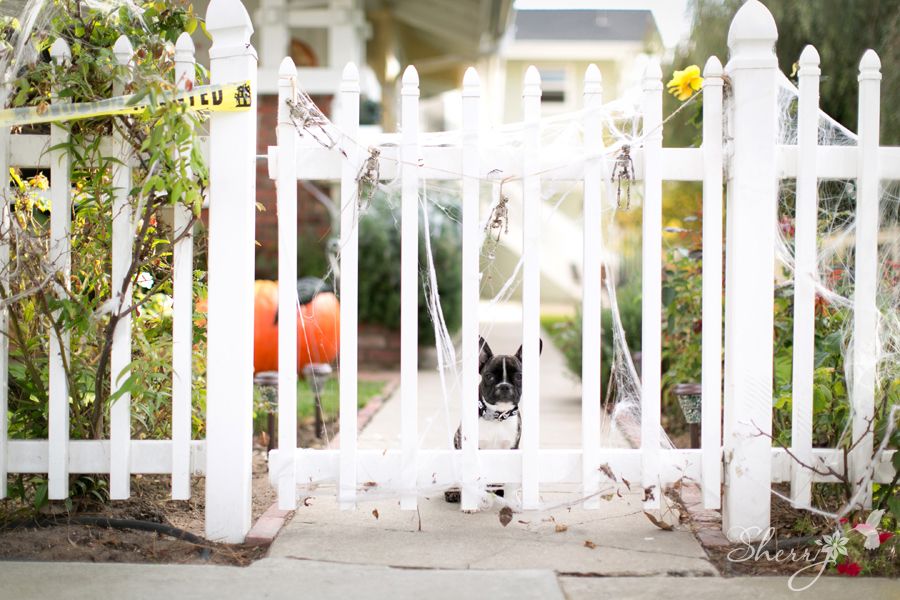 Later that night, we did a setup for Abra with our big pumpkin.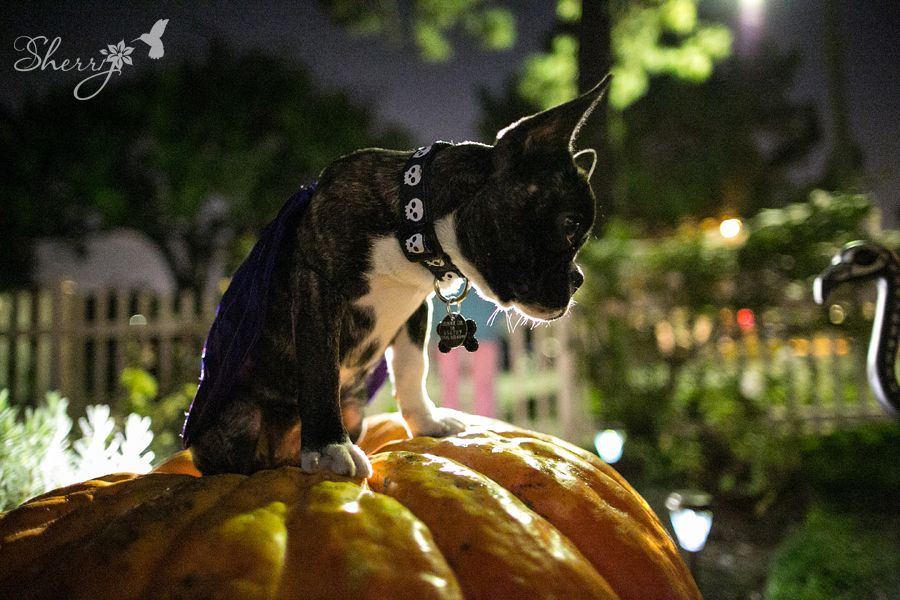 Today, I was reunited with one of my oldest friends of all time, Lamees.  We were coworkers at the first portrait studio I ever worked at when I was 17 years old.  She's absolutely one of the coolest chicks I've ever known…  super smart, always positive, and always up for an adventure.  You can imagine my excitement when I found out 2 weeks ago she's now living in my old hood in Santa Monica!  We spent the better part of the morning reconnecting, as we rode horseback through the Malibu mountains, followed by a quick photo session, and trip to the pumpkin patch.  Here's a little peek at our day!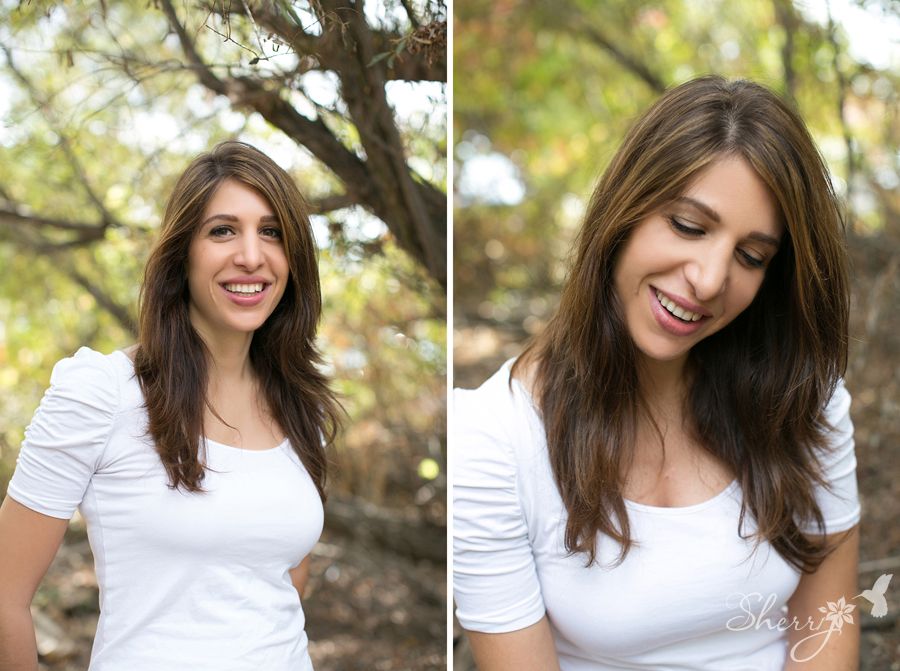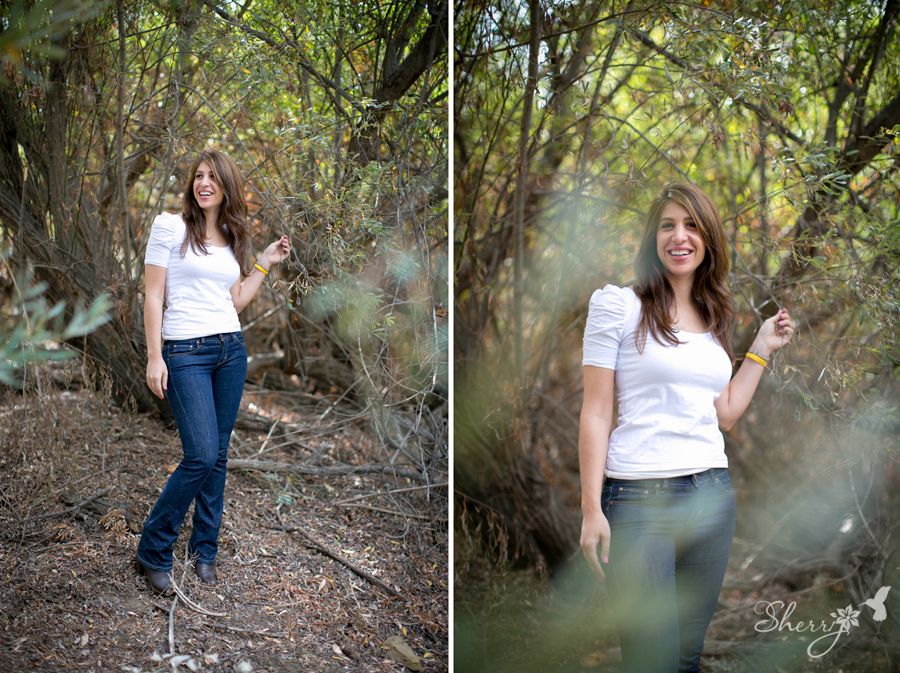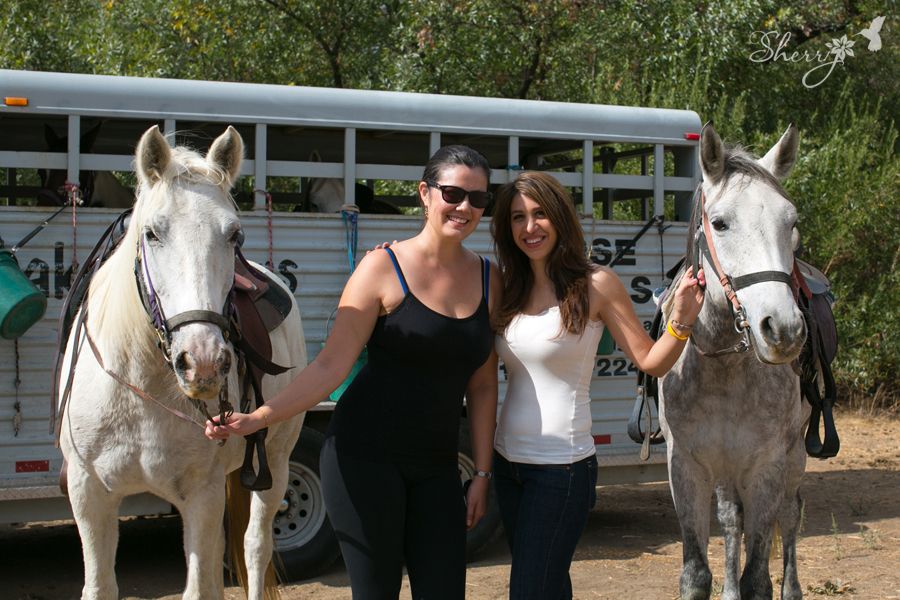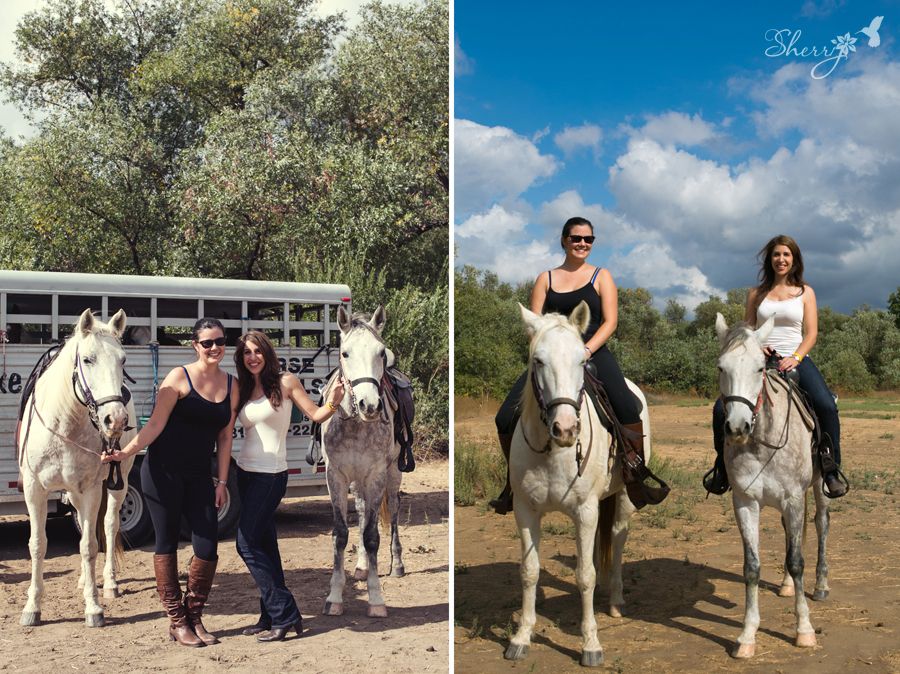 After horseback riding, we took some pictures of Lamees at one of my favorite photo locations, Paramount Ranch.  One of the coolest parts of this spot is the variety of textures and colors with scenes out of old western movie sets.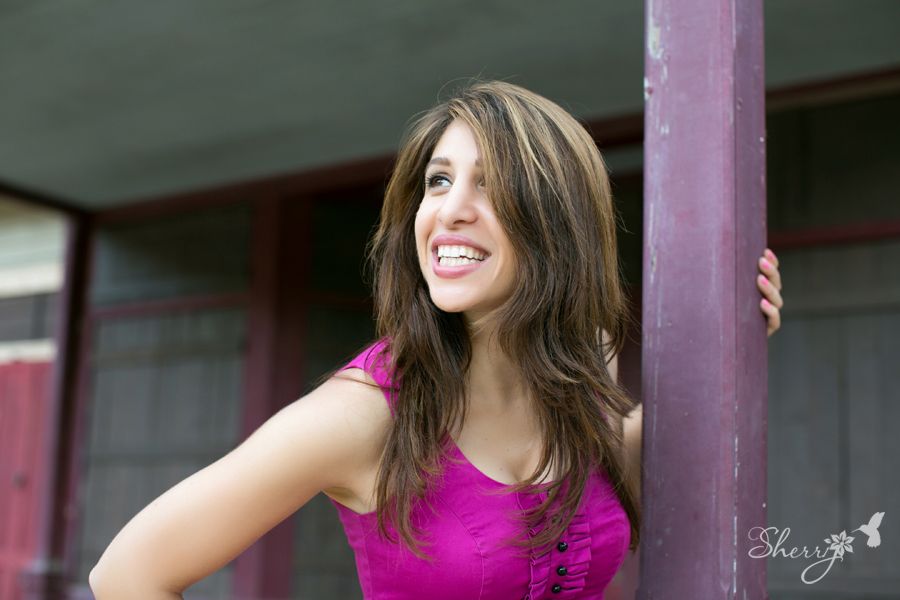 I love that the Hotel Mud Bug had hay-bales on their decks.  What a perfect location for October pictures.  It might be a good time to mention for the quality guys out there, this lady is looking for her Mr. Right.  Contact me for her info if you are tall, dark, and handsome!  ;)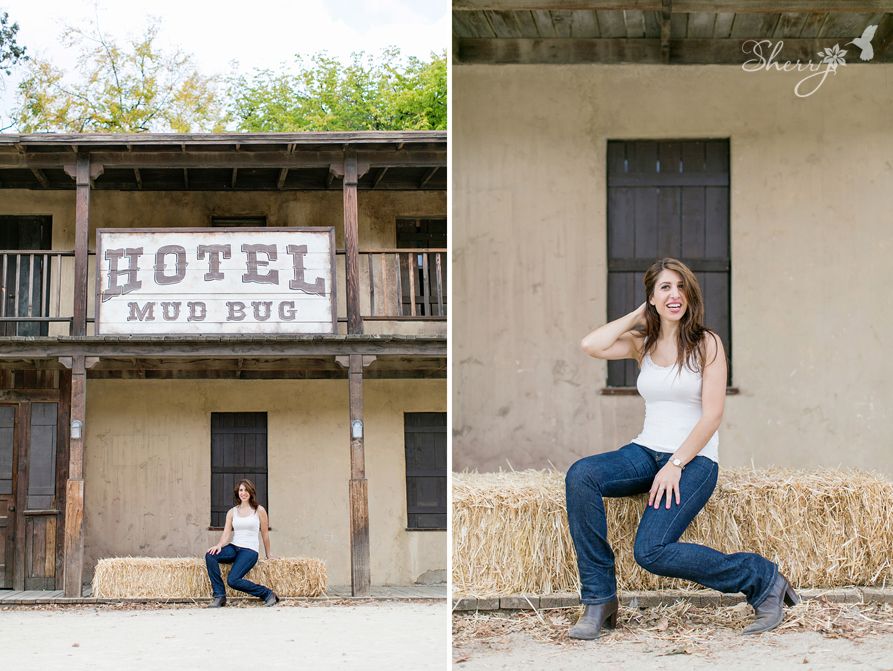 Afterwards we went over to the pumpkin patch.  It turns out, I ended up buying the first pumpkin Lamees sat on!  (Totally didn't realize it until I got around to editing the pictures.)  I really love the bright red/ orange vibrance.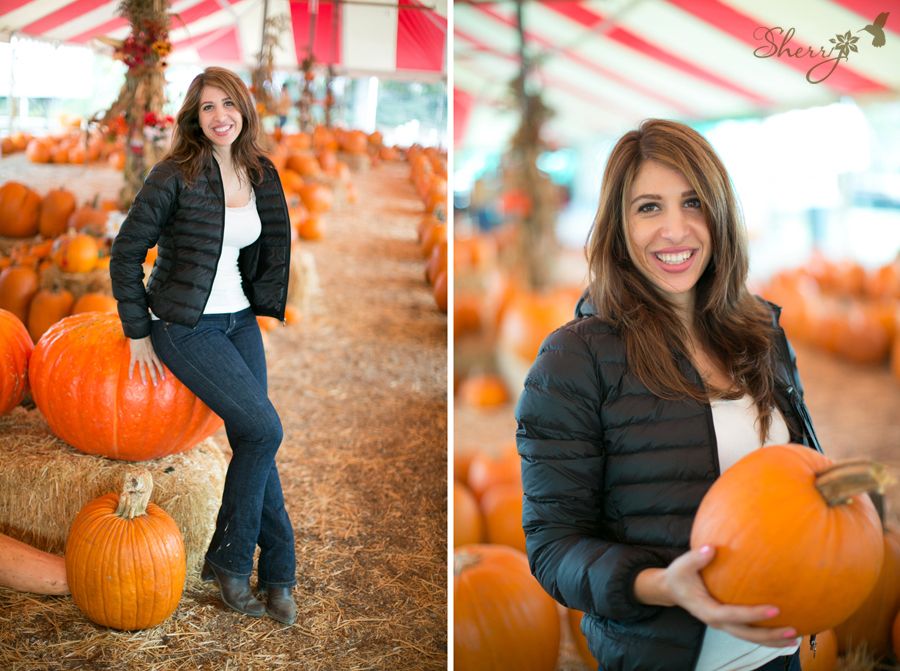 Today, I'd like to share a little personal post celebrating my puppy's first month in her furever home!  We got Abra in September when she was just 2 months old.    The first set is the day we brought her home from the breeder.   Last picture is from last night, with Abra in her Halloween collar.  It's amazing looking back at these to see how much she's grown already!
Meet the newest member of our family… Abracadabra, "Abra" for short.  She's a 2 month old french bulldog!  I have a feeling my life will never be the same… for the better of course.  ;)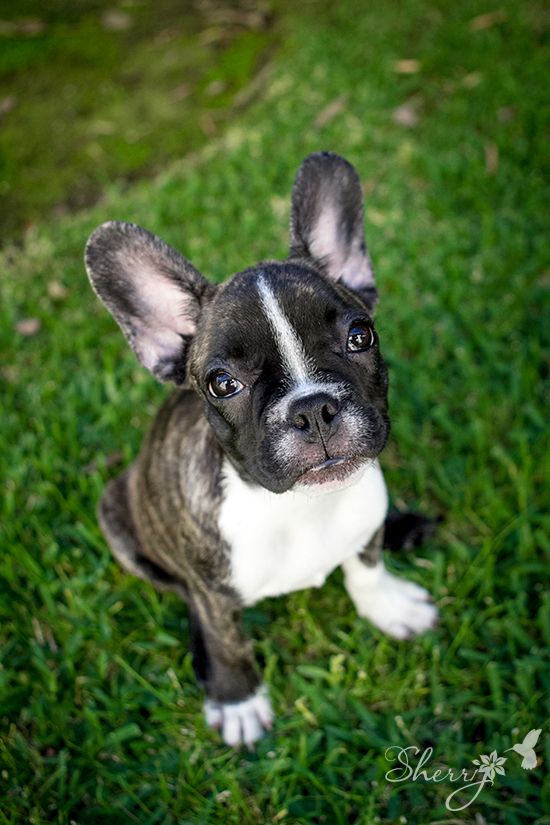 It's been about 2 weeks since we've moved into our new home.  My husband and I have been busy organizing, decorating, and gettin cozy!  The organizing is about 80% finished, there's just a few small details left.  Pictured below is a small tour on the first floor of our house.  1) The front view with patio.  We love eating here with a view of the yard and neighborhood!   2) The living room (not pictured is the fireplace and huge front windows.  We love that a lot of our previous stuff fits so well, like my XL anthropologie rug!  3)  For now, this is least used room in the house, the formal dining room.  We hope to host our first Thanksgiving this year and fill it with lots of great food and memories!  I love the built in china cabinet and bay window (not pictured).  4)  Our awesome kitchen.  We're going with a BW color scheme, maybe red too?  5)  This is my little office area right next to the stairs.  6)  Last but not least the downstairs bathroom is BW with sea-foam.  My favorite feature is the claw-foot tub and dual chandelier sconce over the vanity (not pictured).  Hopefully we'll get around to posting better pictures when it's closer to 100% done.  Does anyone want to come visit?  ;)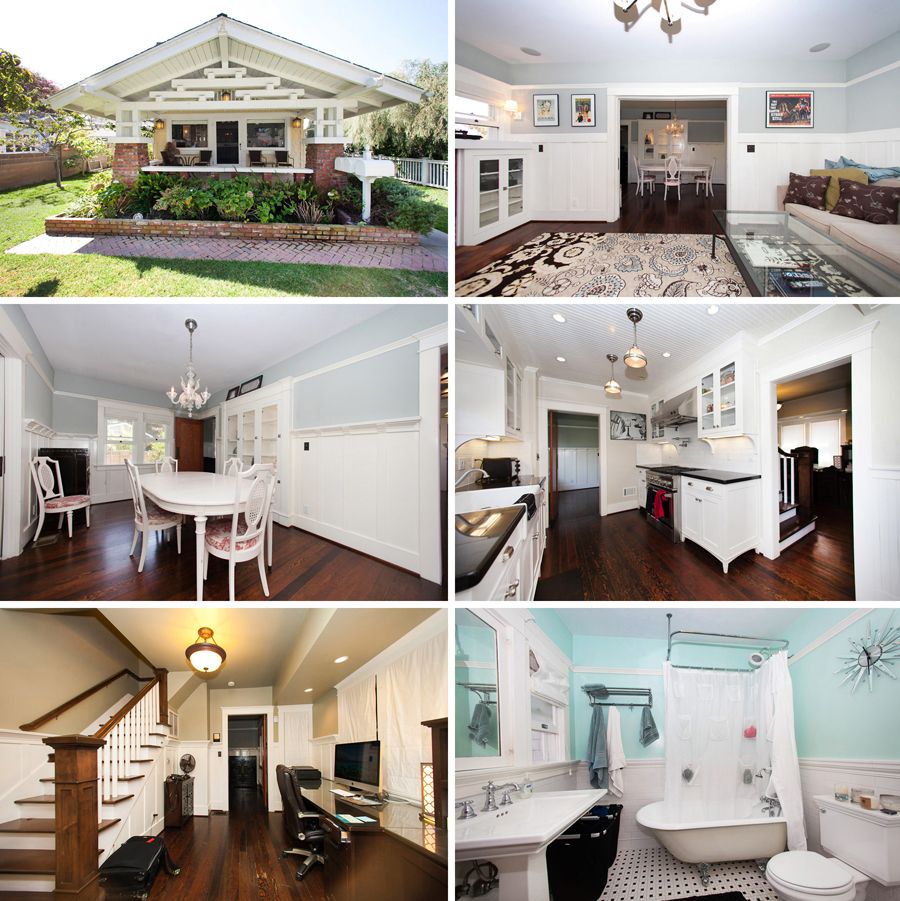 Some of my favorte things for this month
1)  Moving announcements from Minted.com.  Great designs to select from!  (Holiday, Wedding, etc)
2)  BW/ Seafoam with crystals.  This is the inspiration colors for my bathroom!   Pinned on Pinterest.
3)  Adorable birdhouse found on Etsy.
4)  The Travelocity Garden Gnome, a must for my garden!
5)  I love these grey velvet hangars!
6)  Anthropologie Rug, gotta find a place to put it.  =)
7)  New favorite Vietnamese place: Pho Tastee.  I've eaten here at LEAST 5 times last week!  They have great pho and bahn mi!