Archive for 'Boudoir'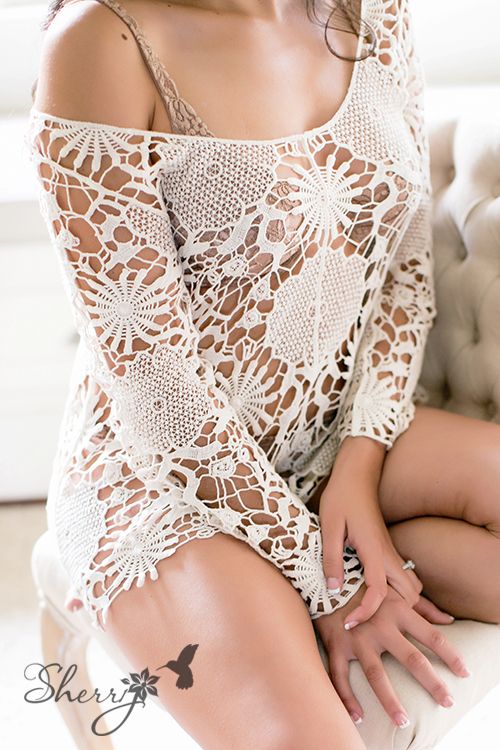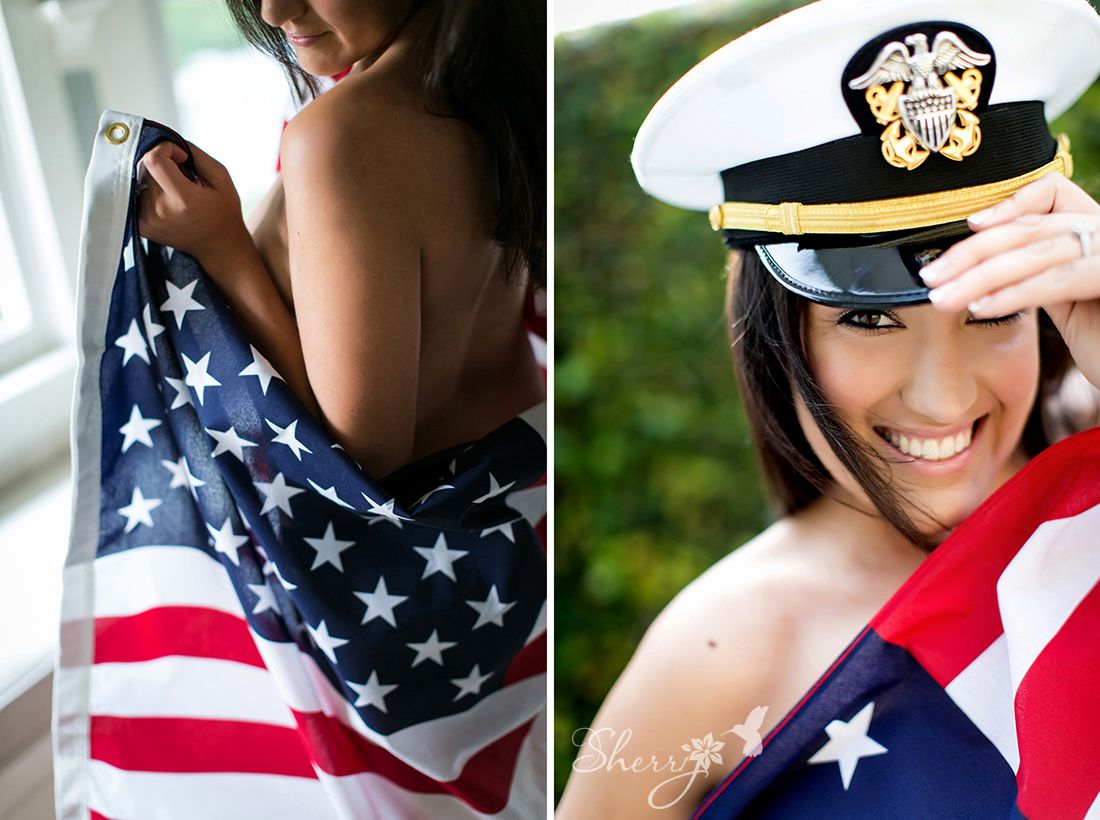 What was supposed to be a cool idea to get pampered and have some fun, turned into something more meaningful and uplifting for Ms S.  After booking her boudoir appointment with me, her husband became very ill.  He was hospitalized for weeks, as they did many tests to diagnose his problem.  Without going into lots of personal details, Ms S reluctantly followed through with her  session.  During the session, Ms S admittedly was "not feeling very sexy."   She did force a few smiles as she keep her husband in her mind the whole time.  I decided to focus on real moments and capturing her strength and serenity, placing her in very relaxing positions.  Near the end of her session, she was finally able to share a genuine giggle and real smile. I'm not really sure if it was right before or after the giggles, but the cover image on her album was from that series, and perhaps one of the most beautiful moments.  Fast forward, about a month after her session, her husband has been released from the hospital and is in now in recovery.  It's been an emotional roller coaster ride for them, and the journey is still not over for their family.  On a recent date night out, Ms S shared her gift with her amazing husband, and the look on his face is absolutely priceless (see bottom image here).  I am no honored to be able to bring joy to this family and celebrate their love.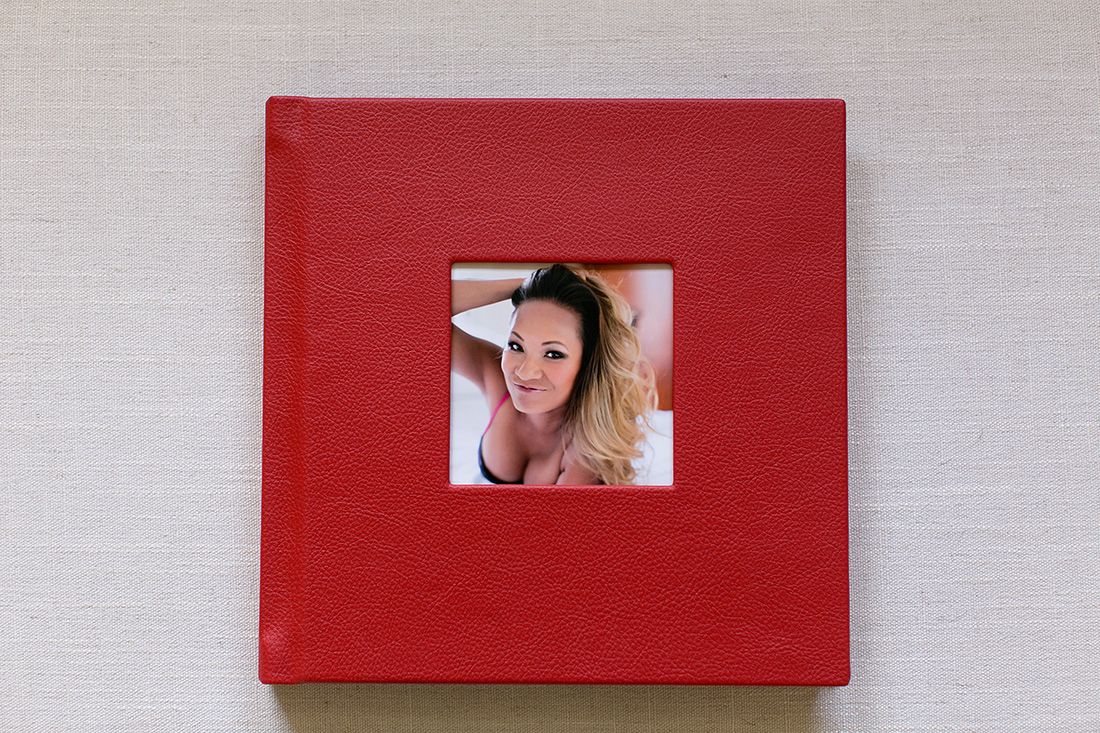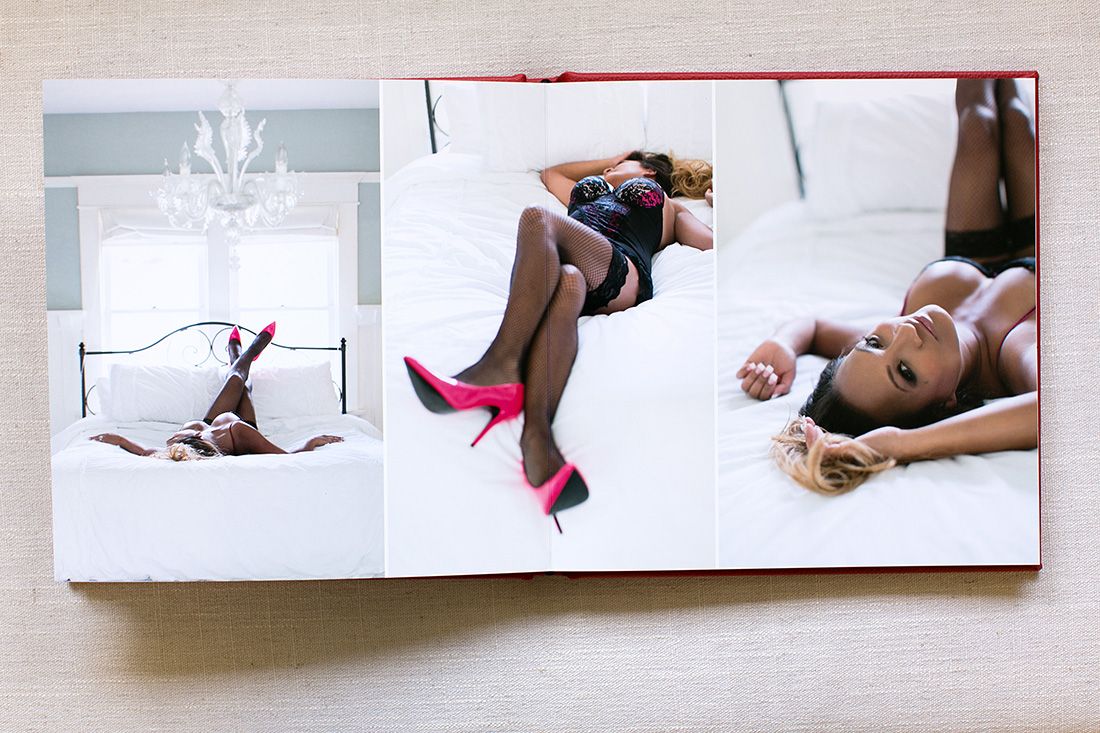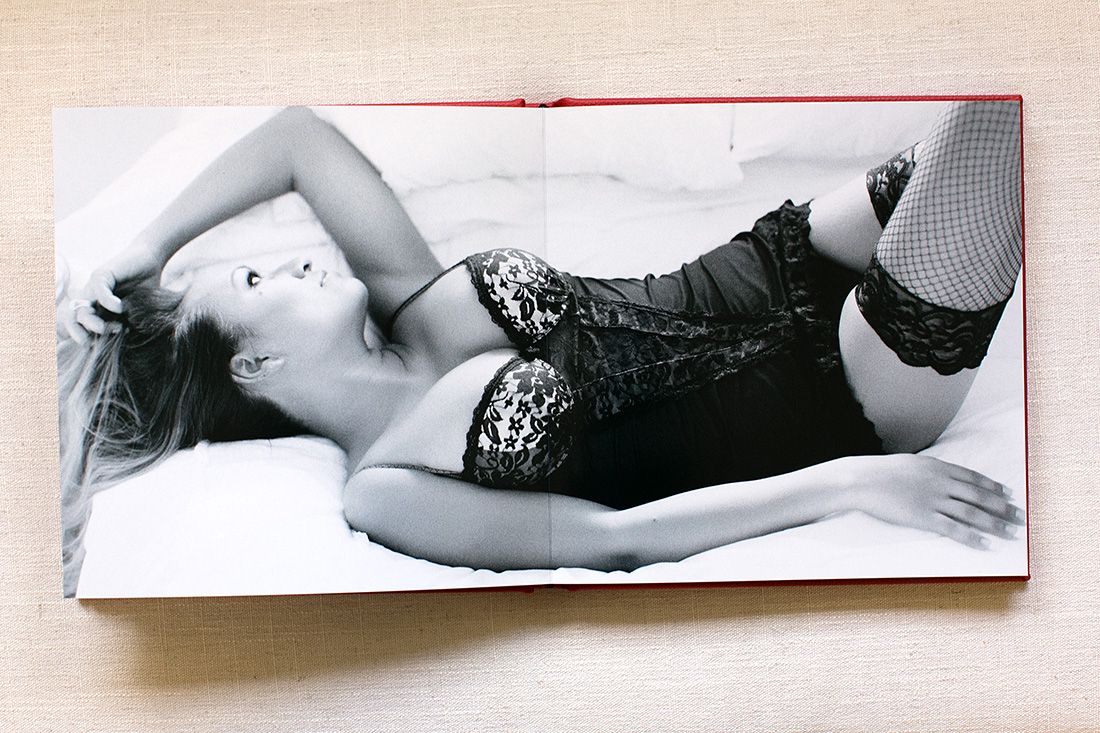 The perfect gift idea for your fiance: a fine art album. Always a classy idea.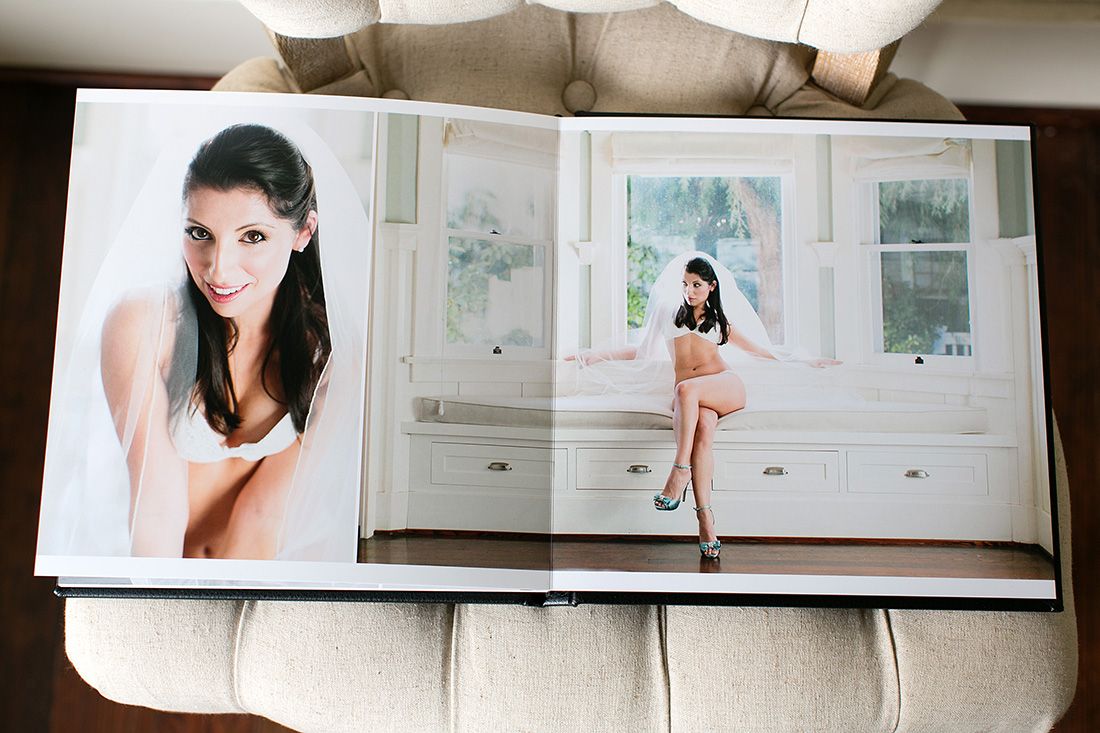 Ms V is newly engaged, planning a wedding for later this year.  For her boudoir session, she went shopping with her fiance to pick out outfits.  Her fiance dropped her off at the studio for her session (to make sure everything was legit) and picked her back up afterwards.  I loved getting the last shot in the album with both of them together (too racy for the blog!).  Enjoy these awesome pics of Ms V.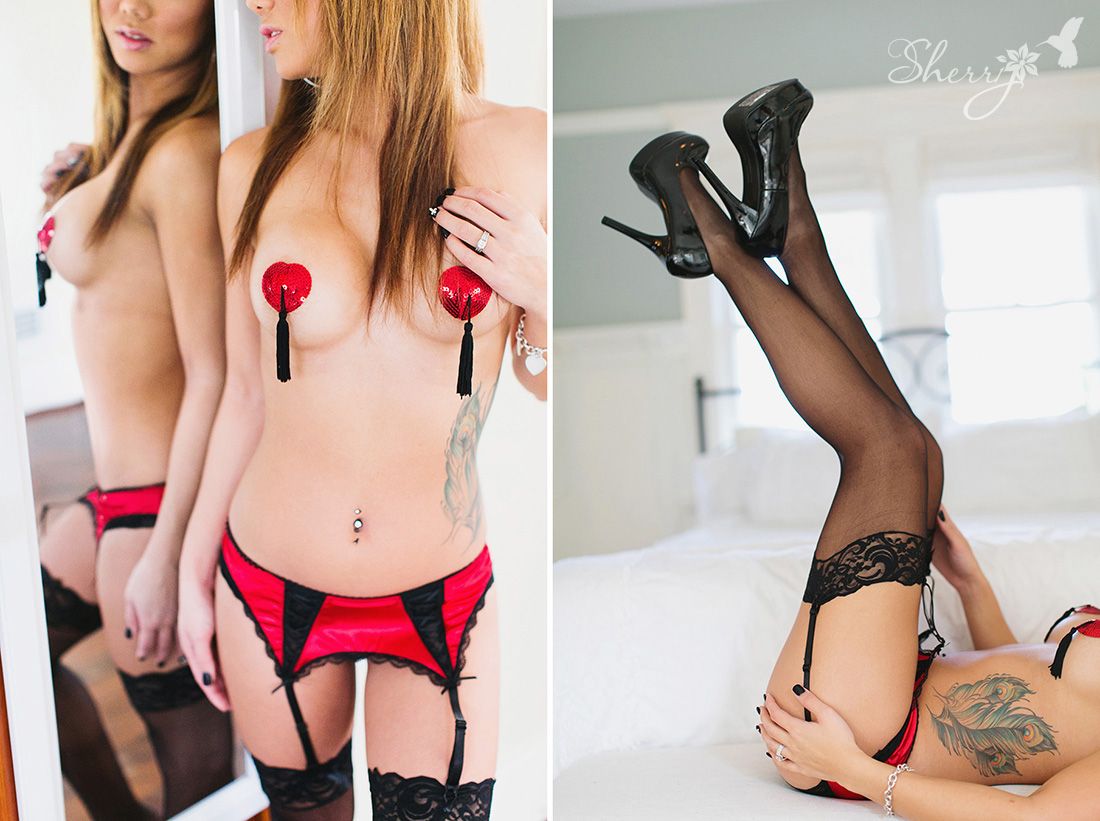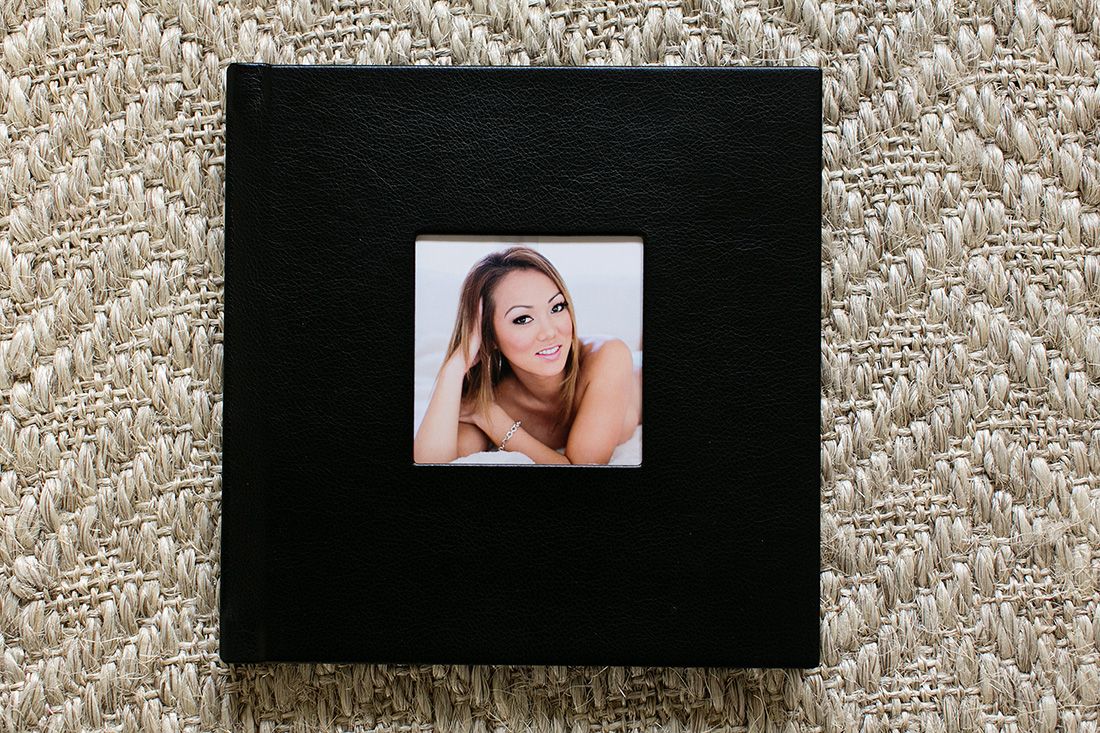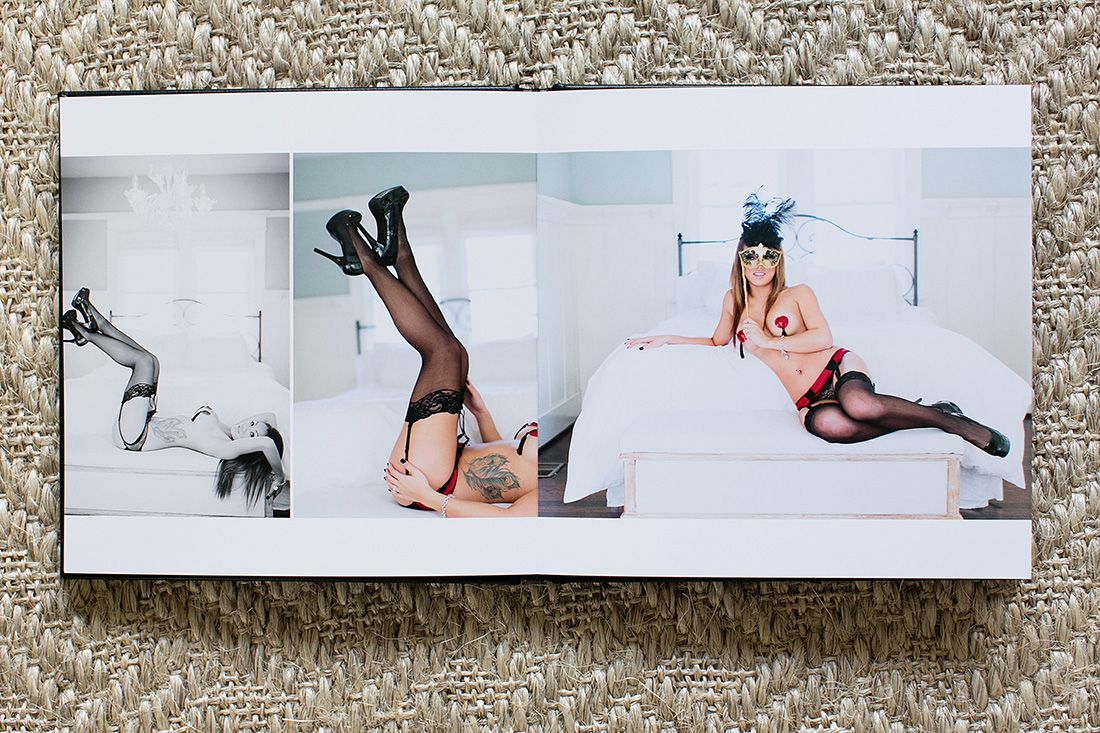 As our ladies get ready, the Britney Spears dance station booms on Pandora, final touches are placed for hair and makeup, and everyone sips some Champagne Bellinis (my new favorite drink!)  We had 5 girls come to our new boudoir studio space in Huntington Beach this past weekend, to create some smokin' hot gifts for the men in their lives.  Some of the gals wanted Valentine's Day Gifts, or as a Wedding Day surprise, or just because!
Below is a repost of a picture-collage my talented beauty-artist-friend Danielle created.  (You can follow her adventures on Instagram HERE.)  I love how she was able to capture all the details and the experience from our client's point of view. 1) Our beautiful bed. 2) Homemade red velvet cupcakes with sprinkles and carrot cupcakes, both with creme cheese frosting.  3) Strawberry yogurt pretzels 4) Corin's awesome "I do makeup" necklace.  5) Hair styling basket with flat iron, curler, brushes, and styling products.  6) Face makeup including eyeshadows, foundation, lipstick, blush, and false eyelashes (the single application of lashes came out awesome).  7) Outfit options.  8) Feather mask.  9) Vase of fresh flowers.  10)  Accessories, including pearls!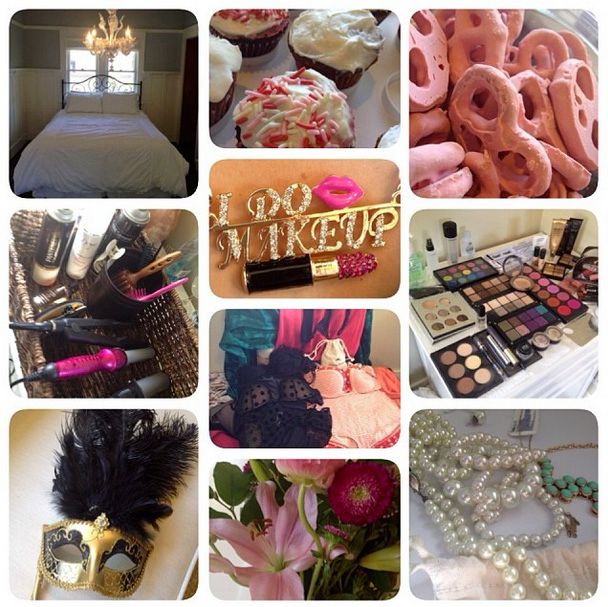 The light was beautiful all day long in my beach cottage.  I wanted a soft look so we photographed everyone in natural lighting.  Backgrounds were intentionally simple, bright, and clean, so the focus would be on the ladies.  The new decor really pulled everything together.  Heart headboard is from Pier1 Imports, Shabby Chic Lace white bedding from Target, rustic linen ottoman from Joss and Main, handmade glass chandelier from Italy.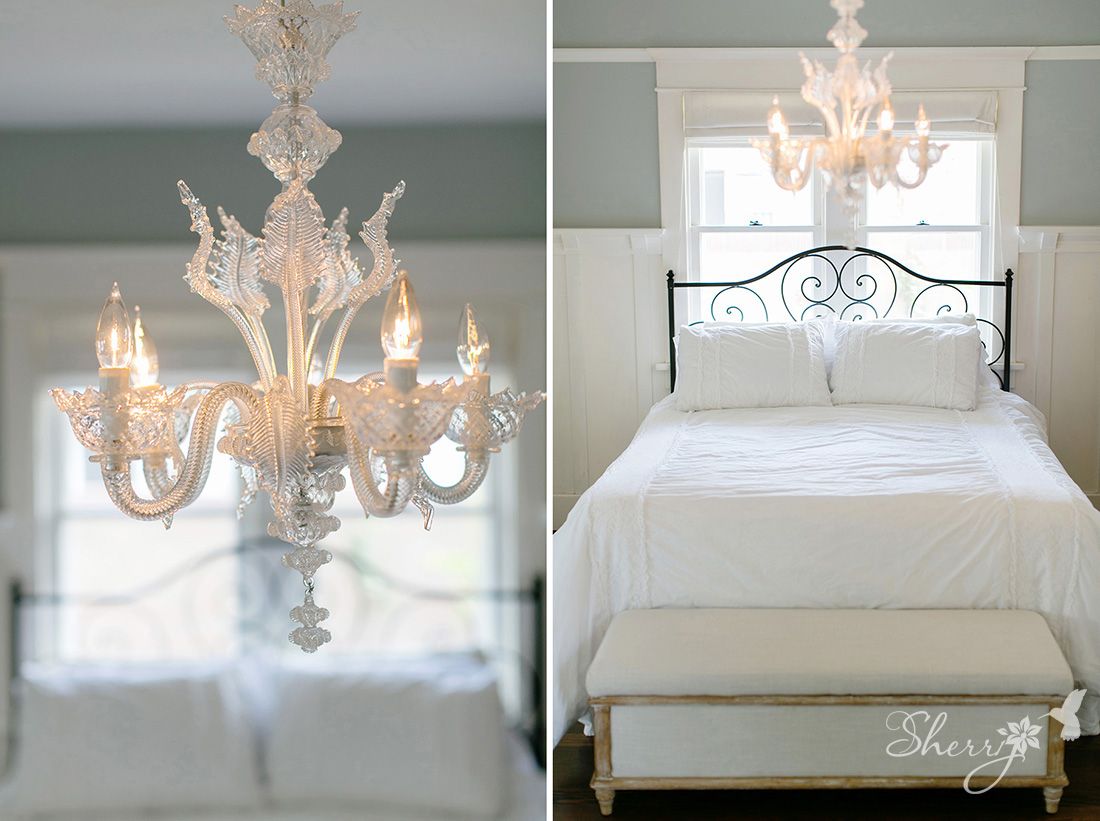 Here's some action shots of Corin of Something New Hair and Makeup, followed by some of my favorite images.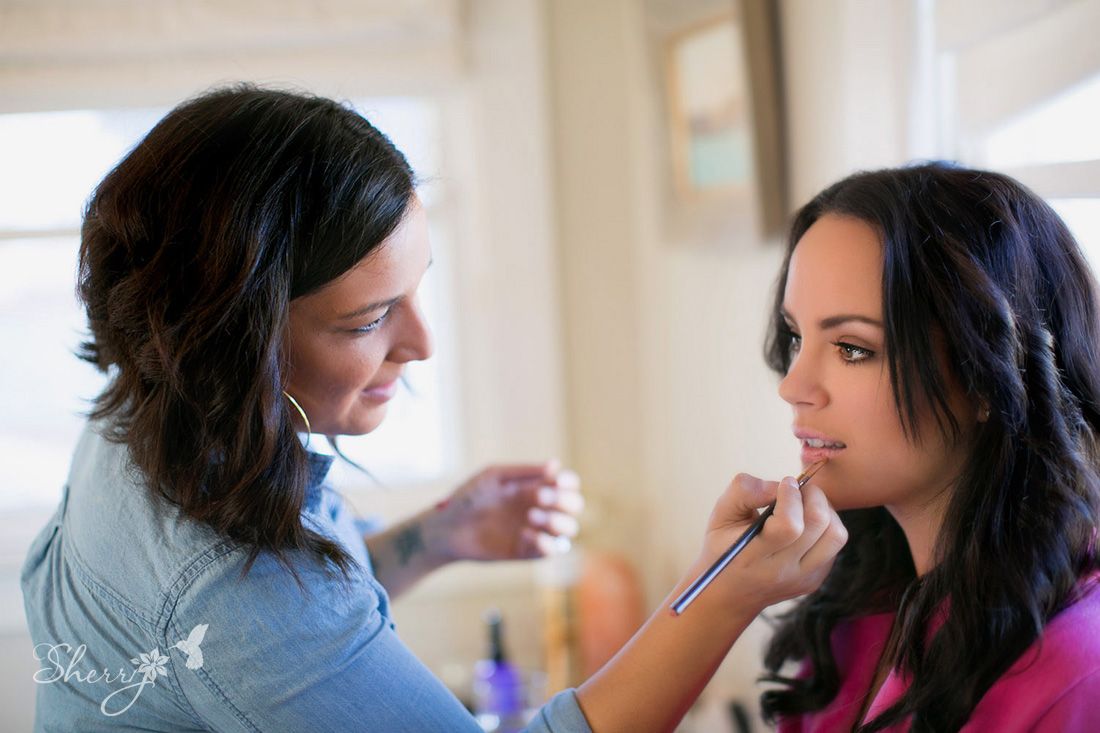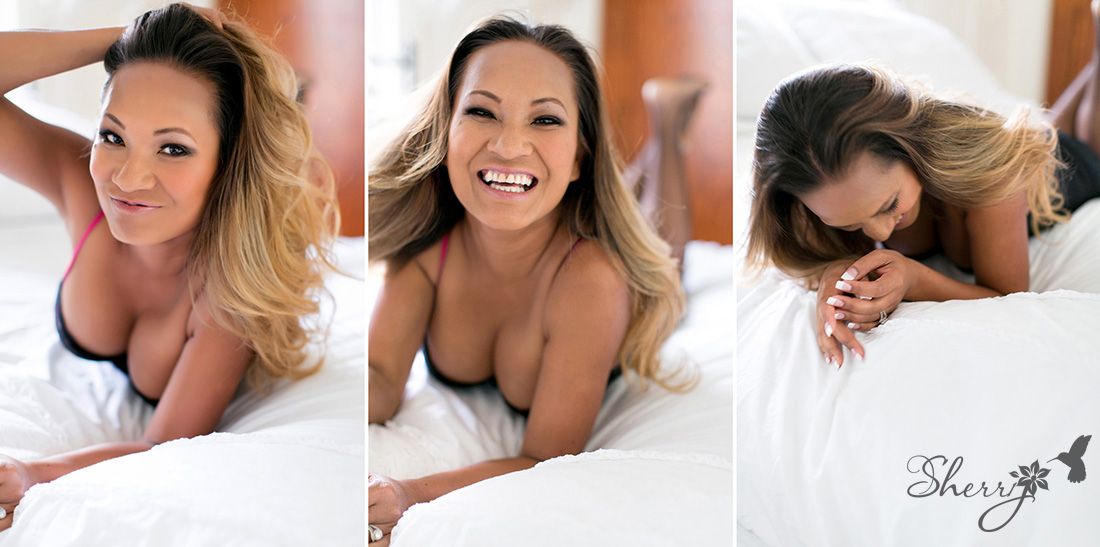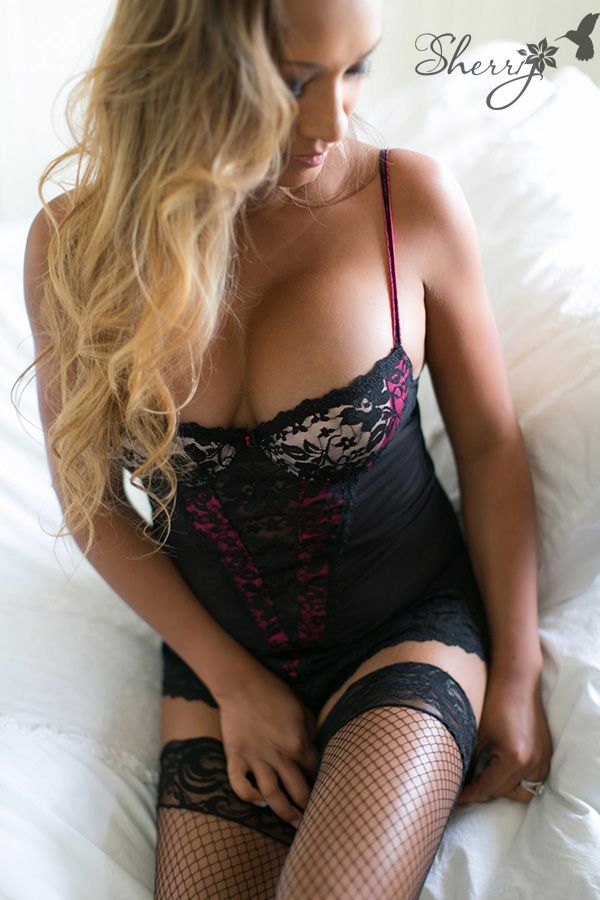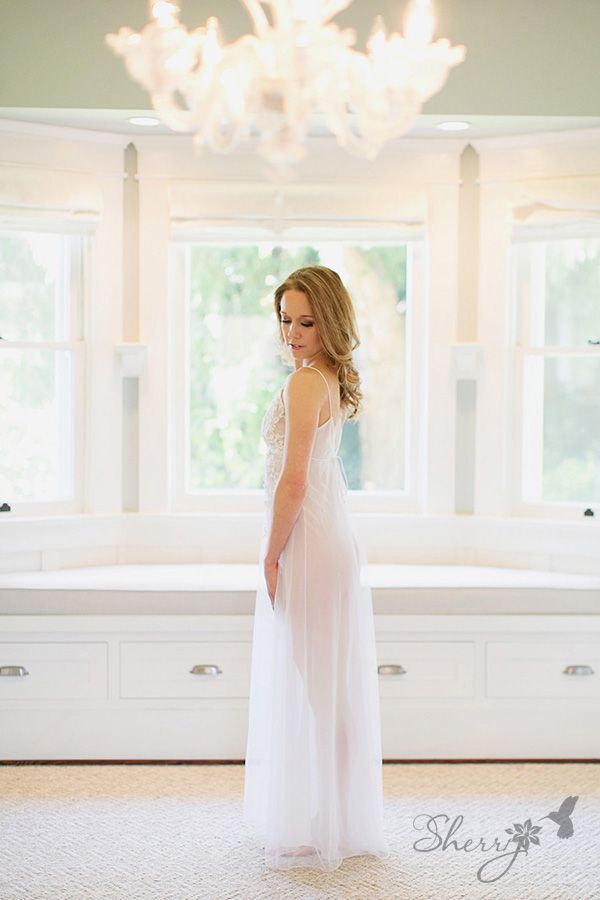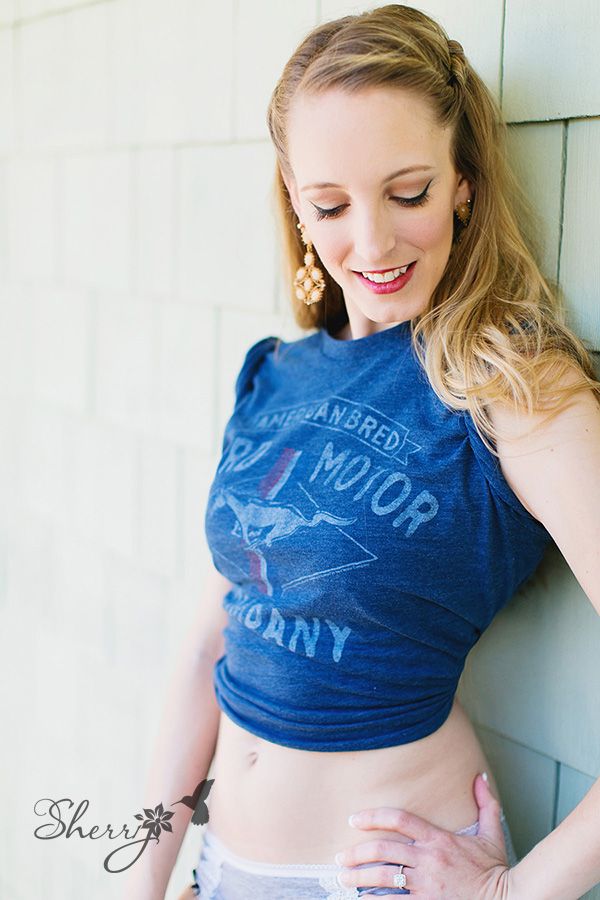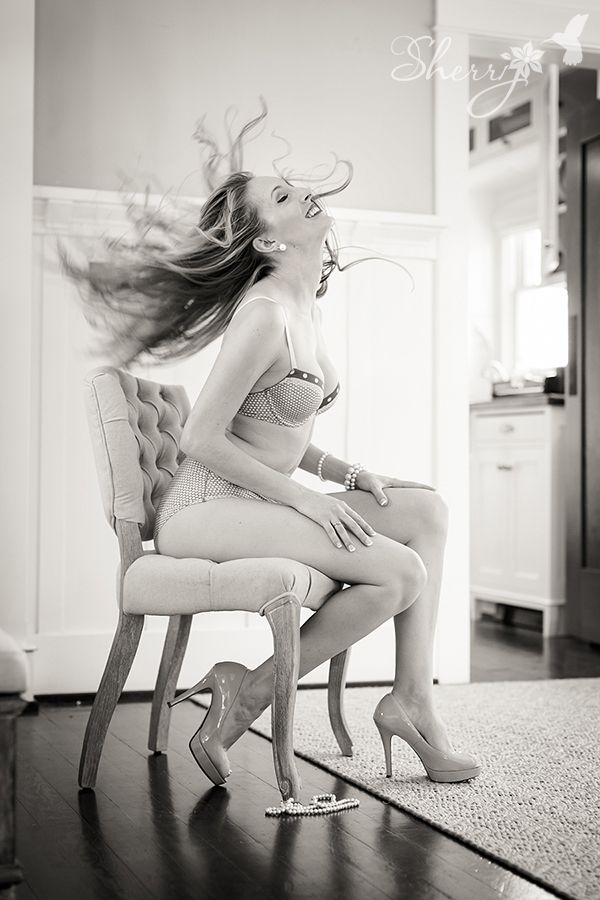 The next few are some behind the scene's shots from the glam makeover done by Danielle.

interested in scheduling your own boudoir session?  Contact me today for more details and availability.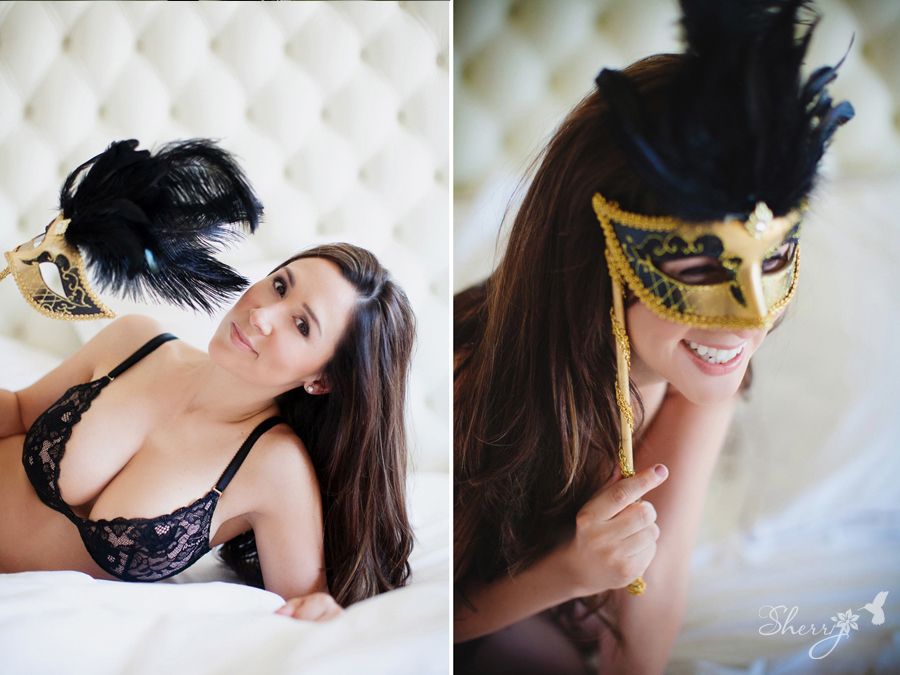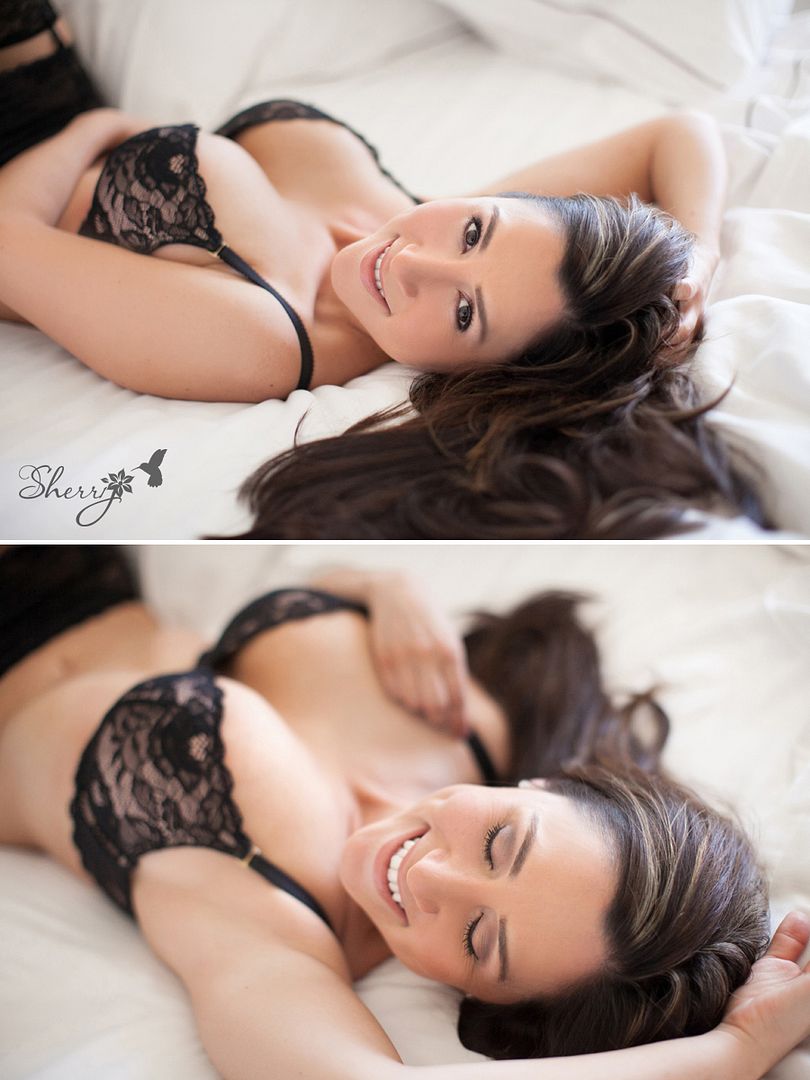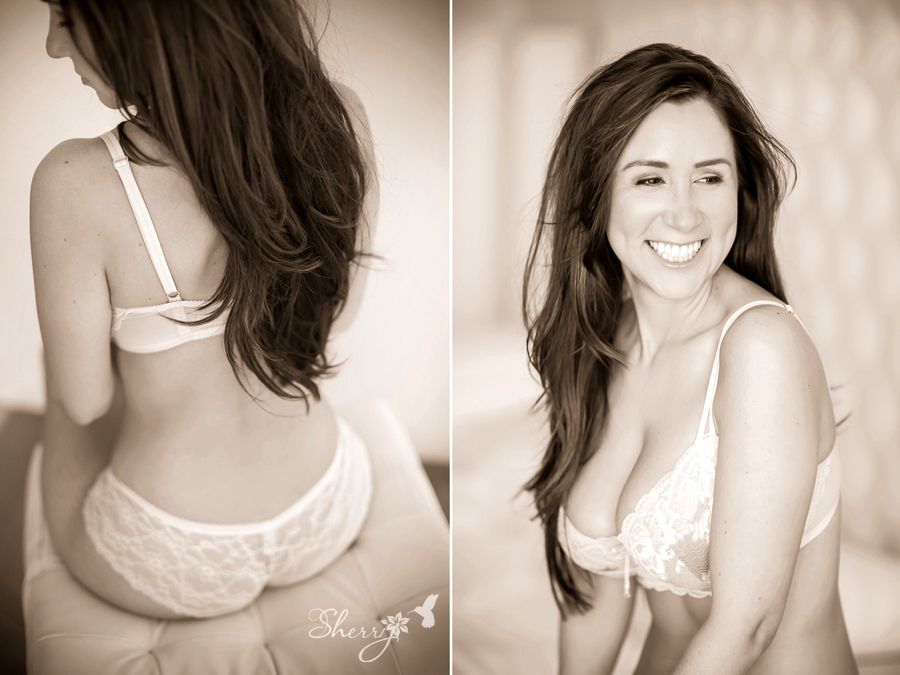 The sweet side of Simone.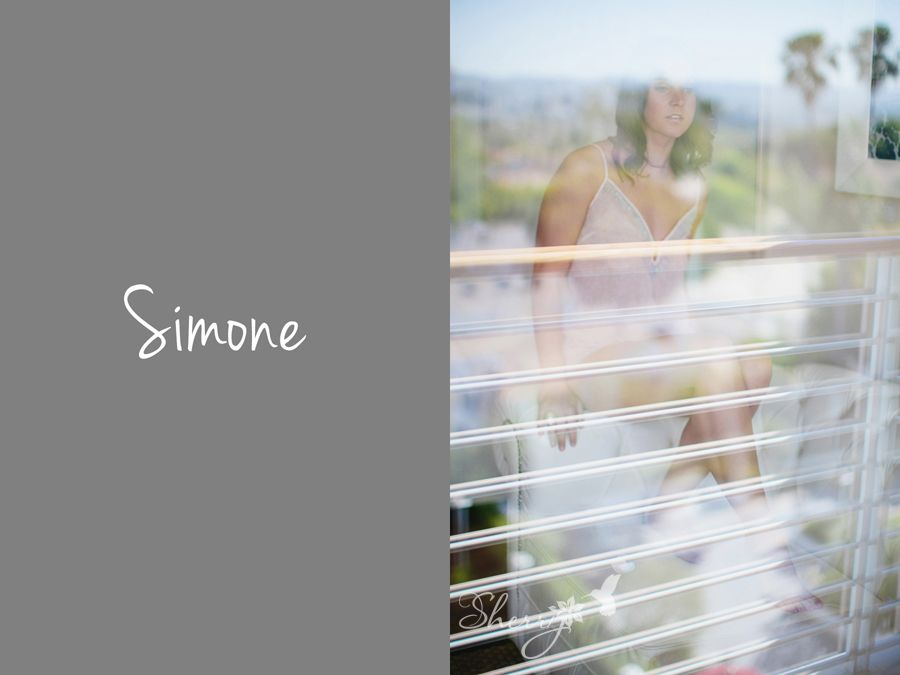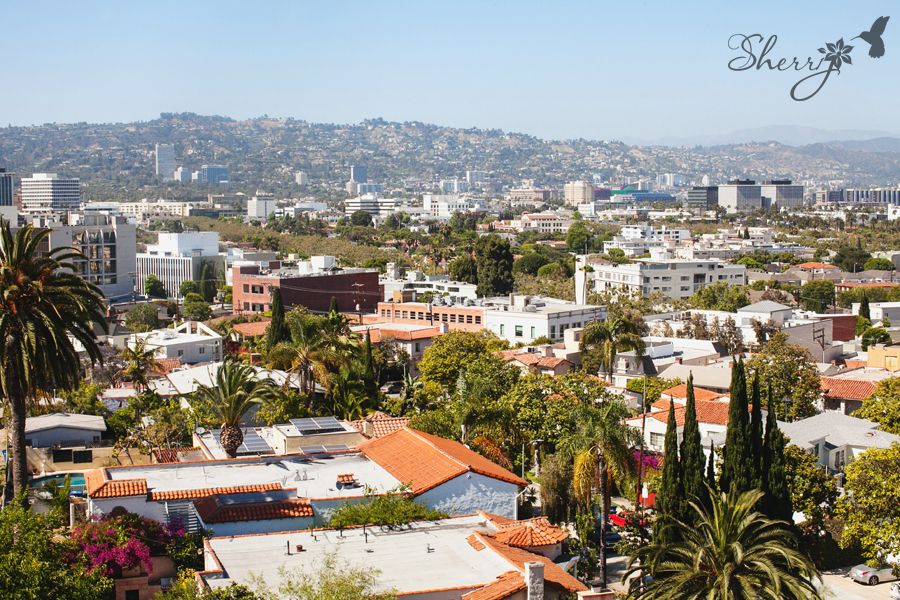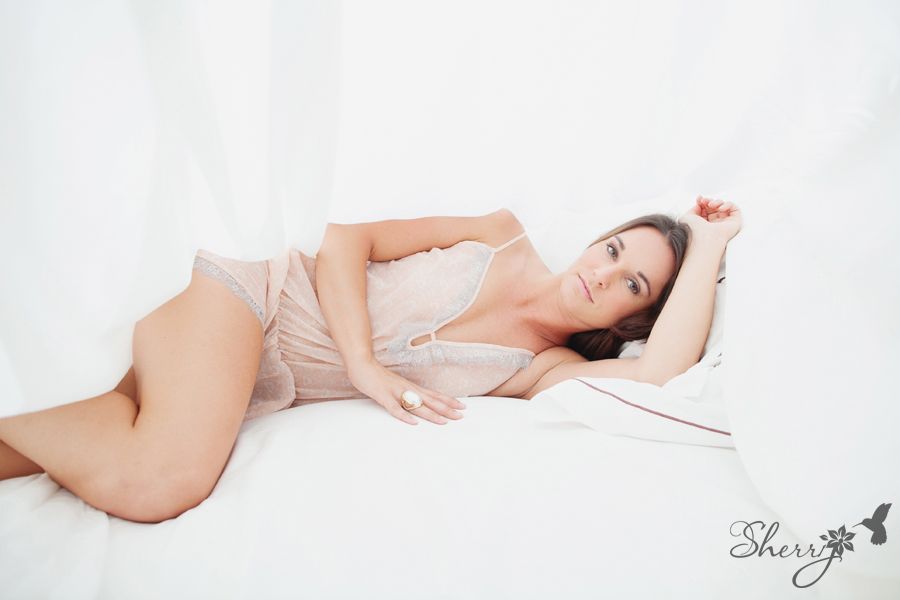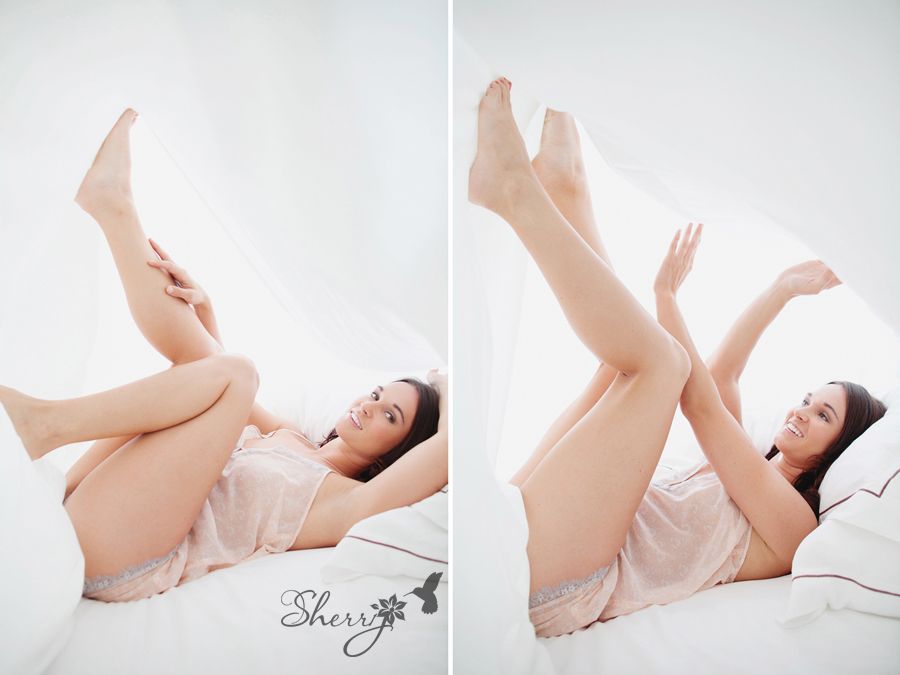 Makeup by Corin of Something New.
Aviant is getting married this September and wanted to do something special for her fiance.  With a wedding them of "Hollywood Glam" we took that same idea for her boudoir session with dramatic lighting and bold colors.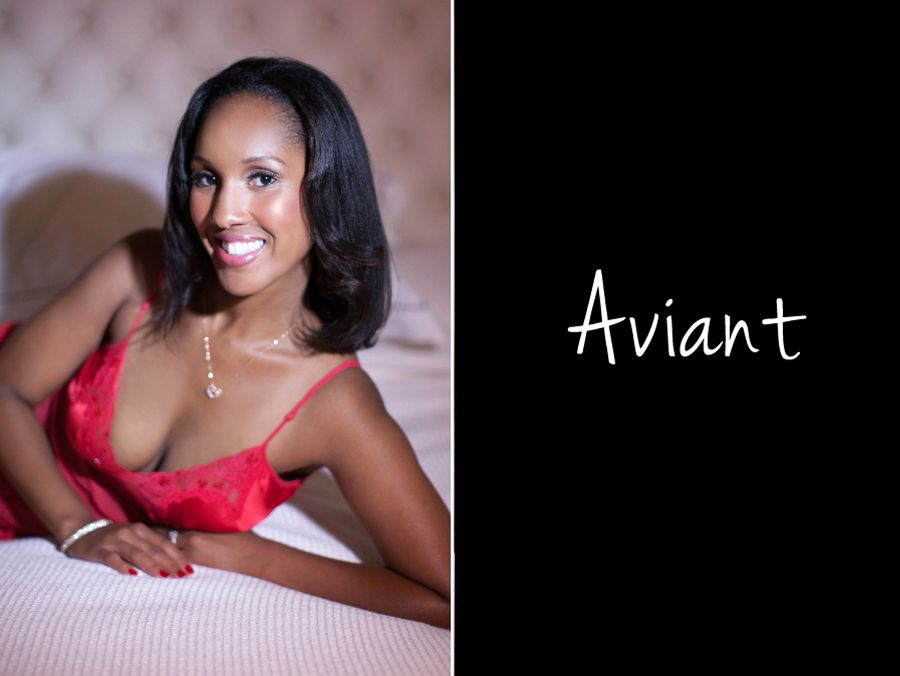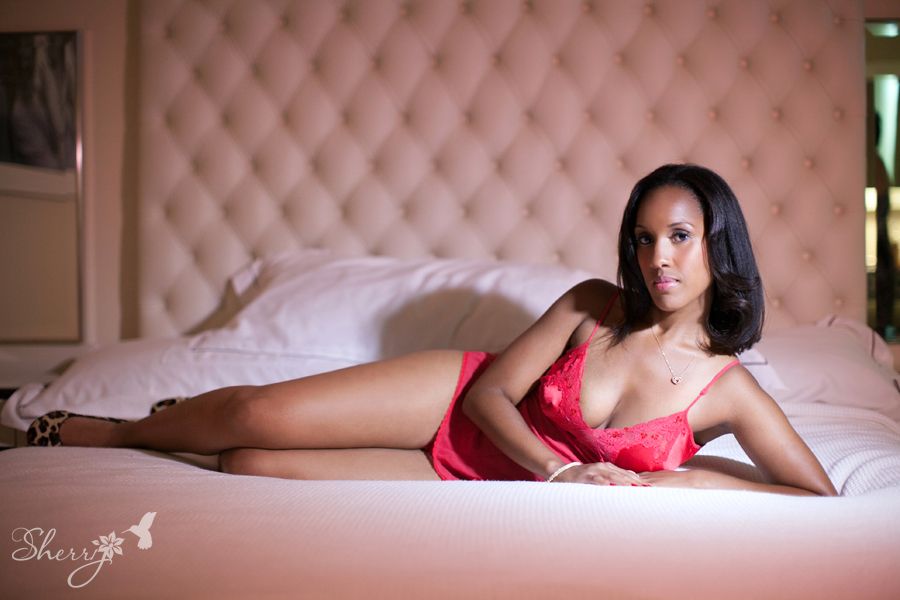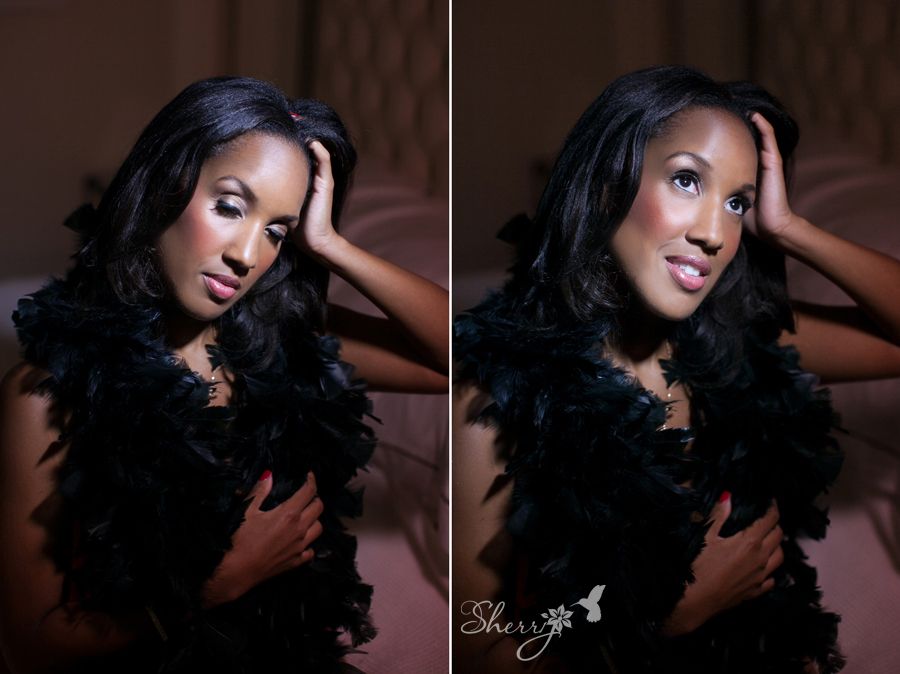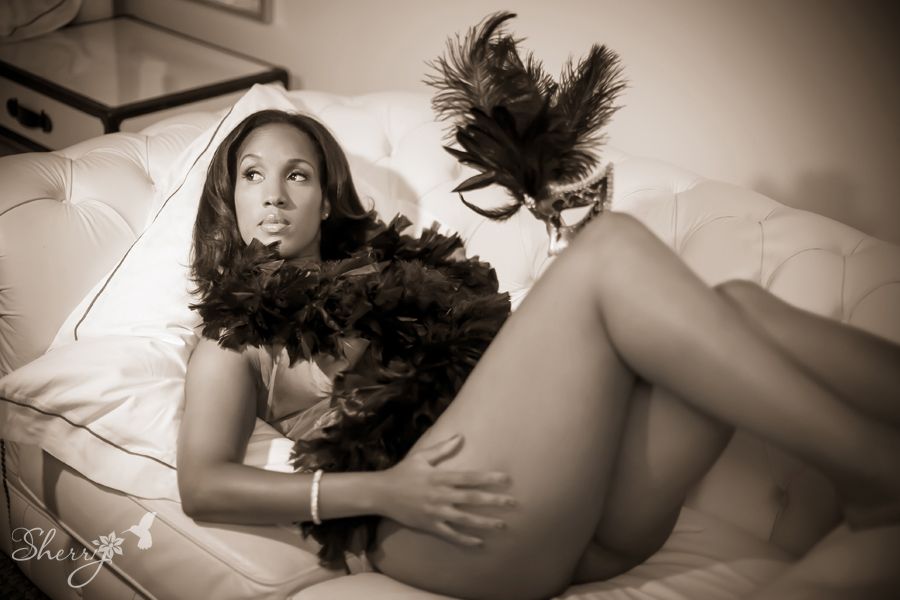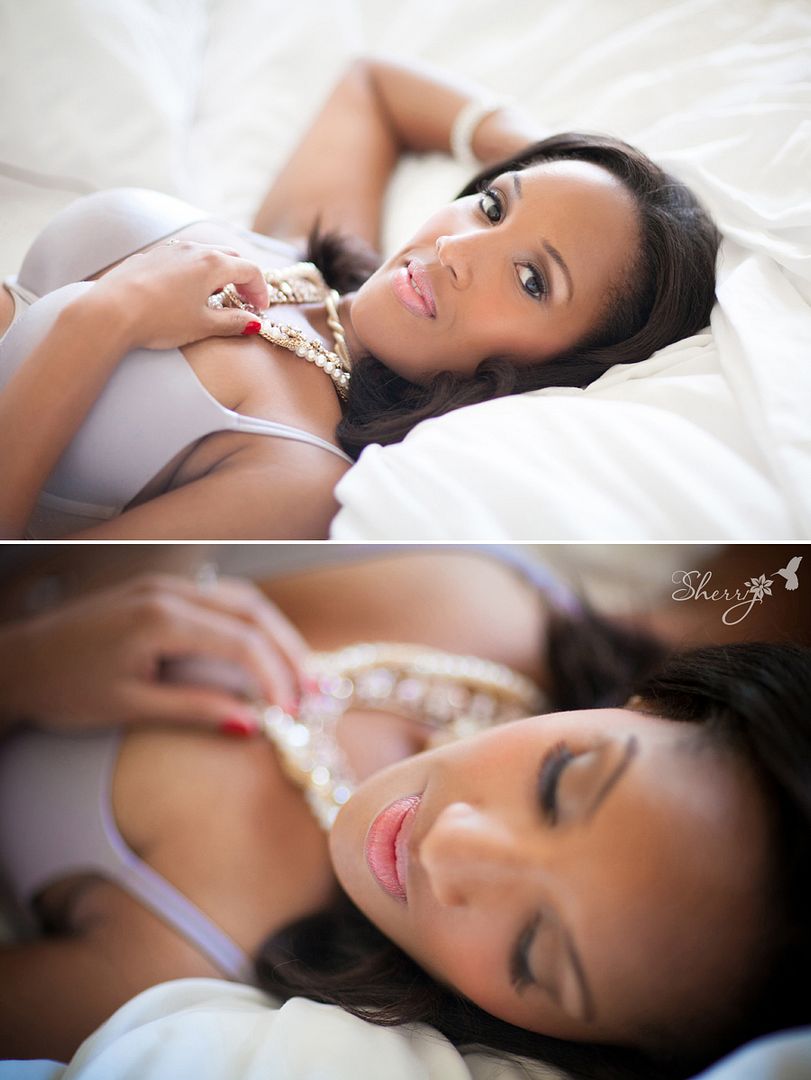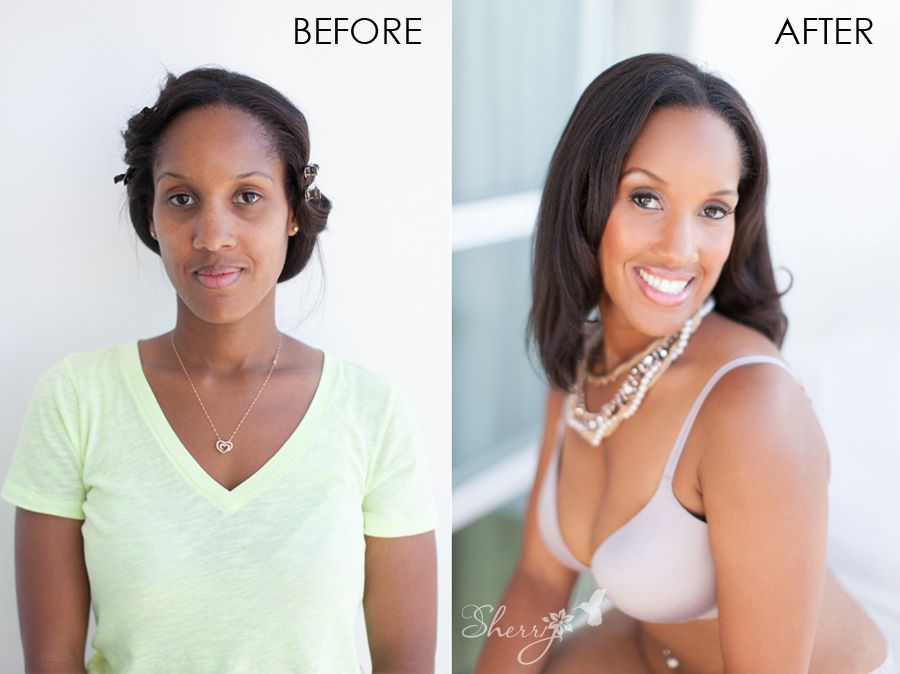 Makeup: Corin of Something New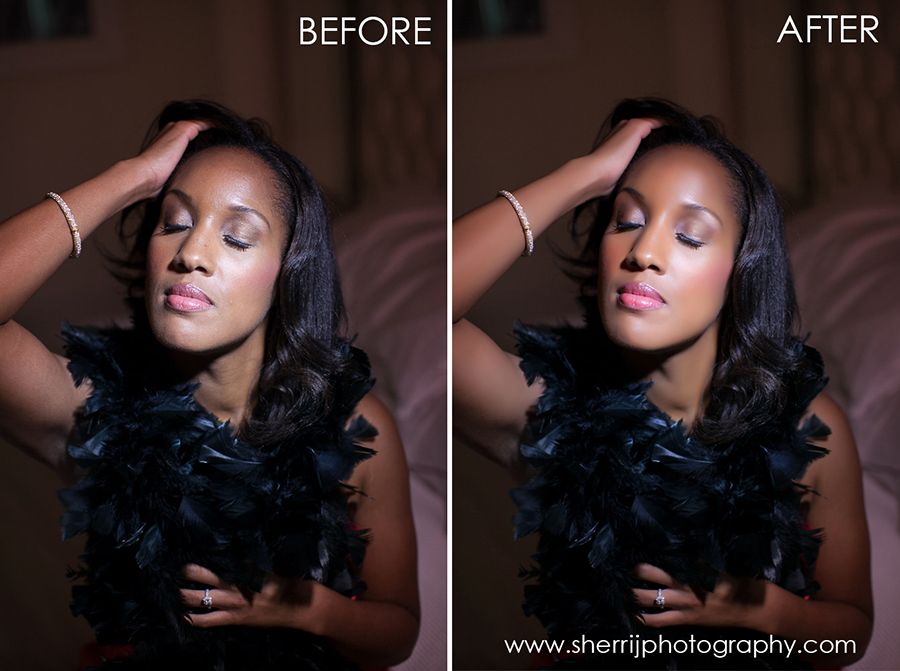 I think the inspiration for Erika's shoot was straight out of a magazine.  This one we shall call: Dolce and Gabbana Glam.  Makeup and eyelash extensions by: Corin of Something New.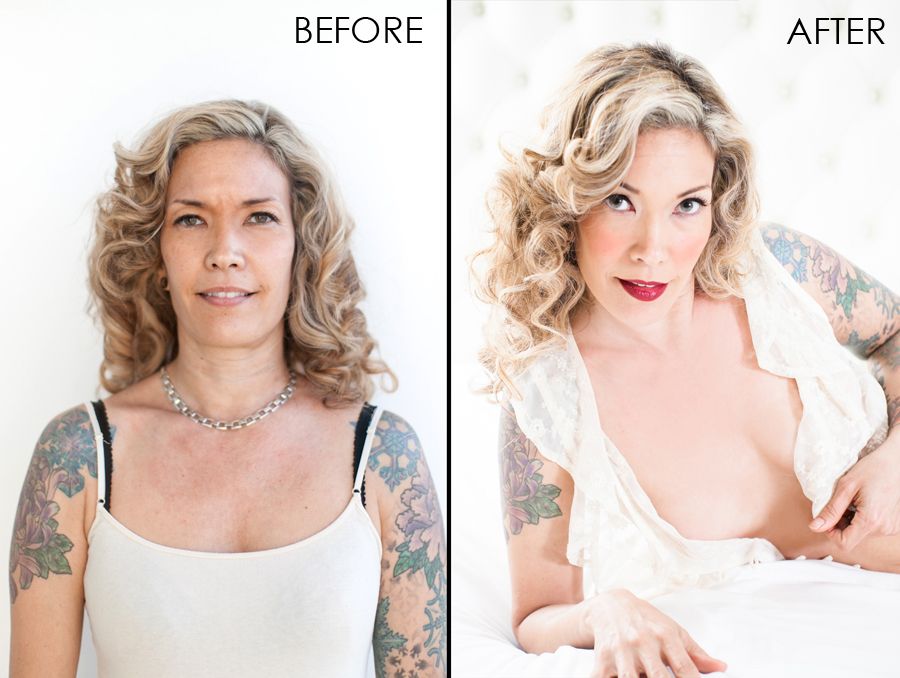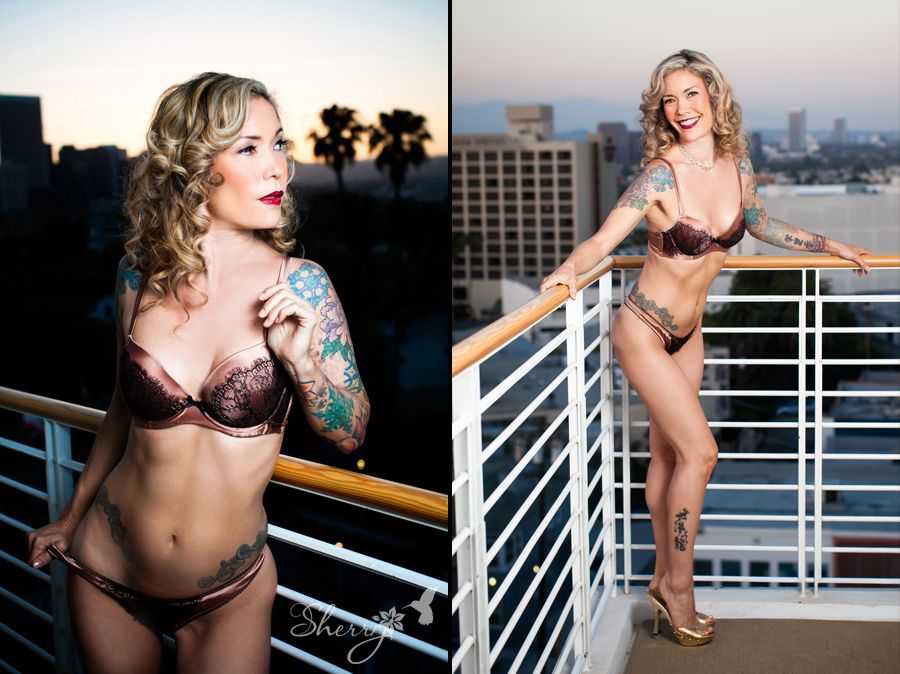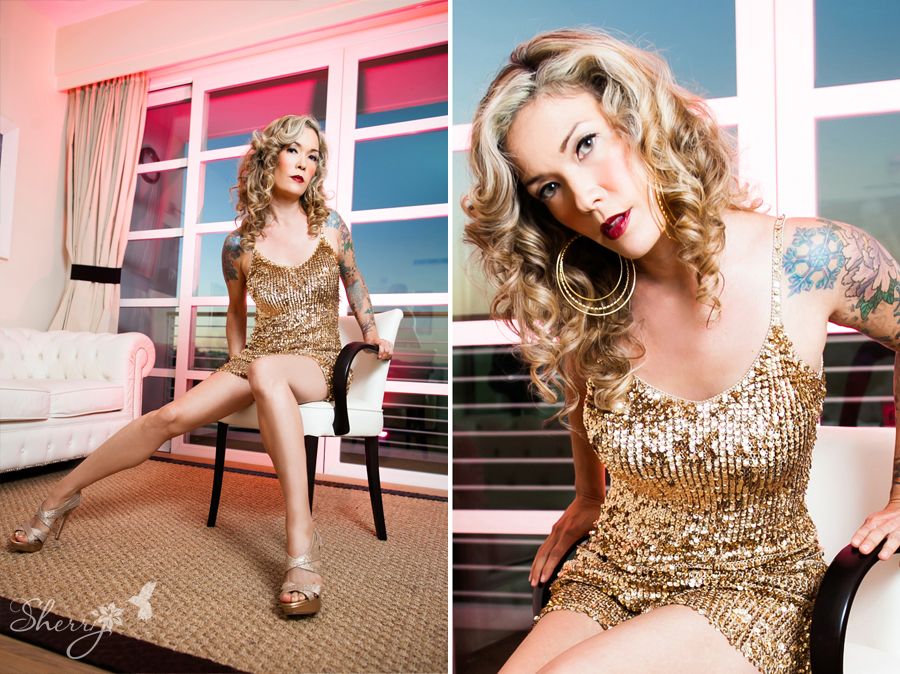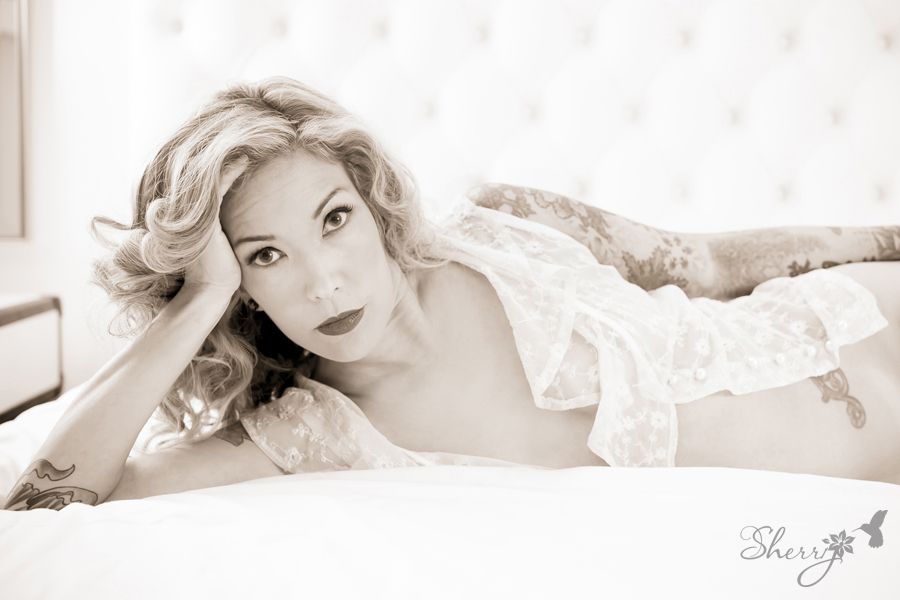 Sensual Melody.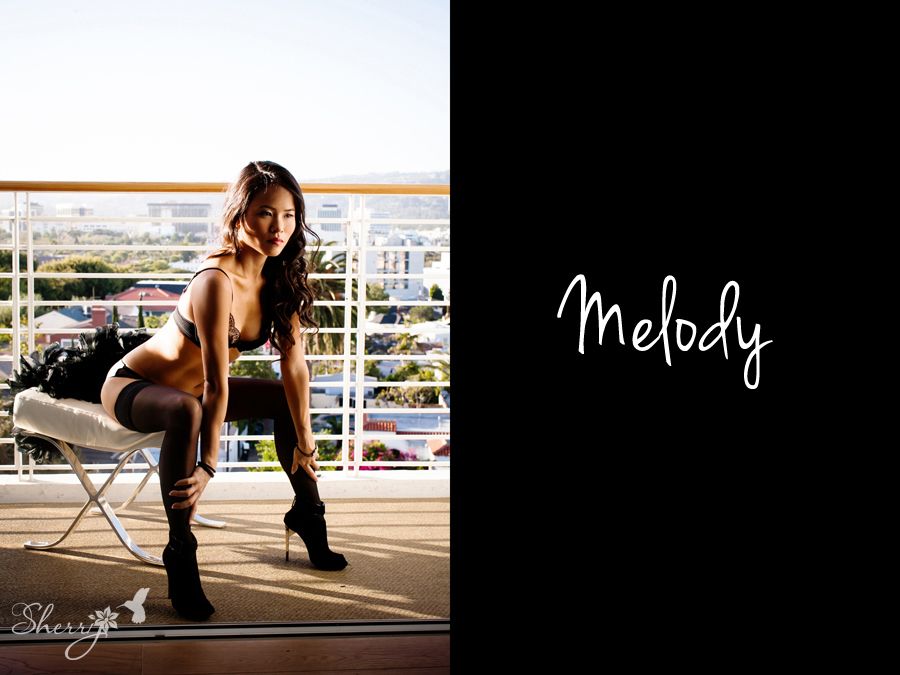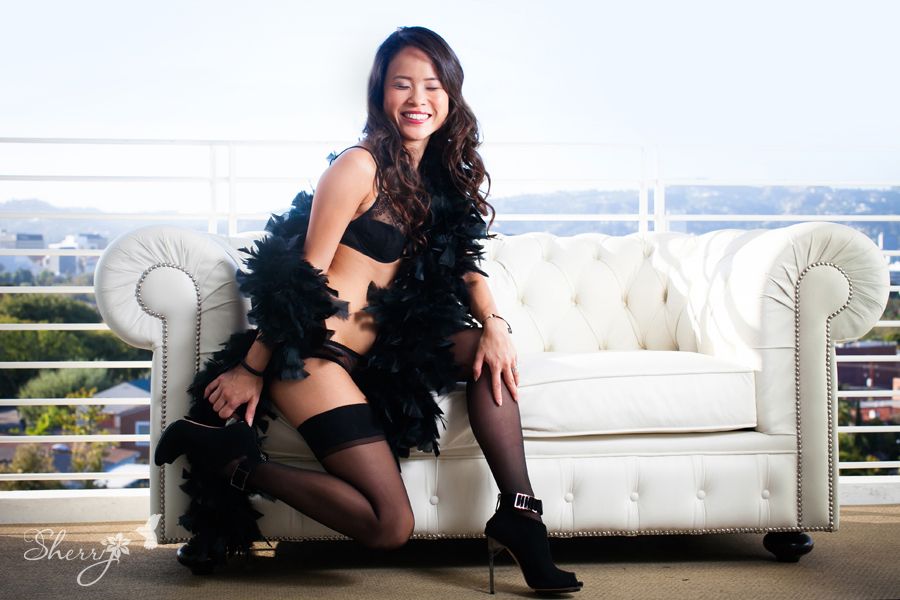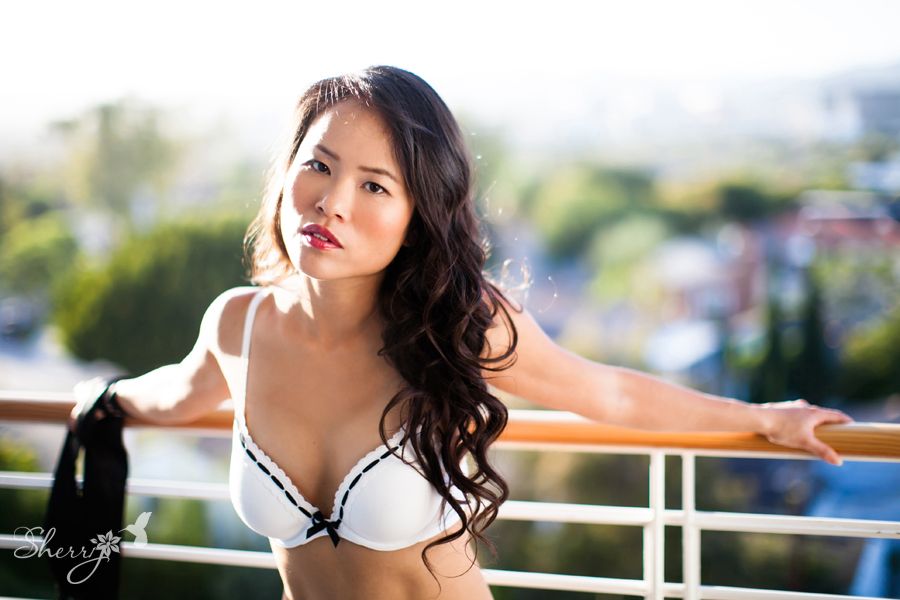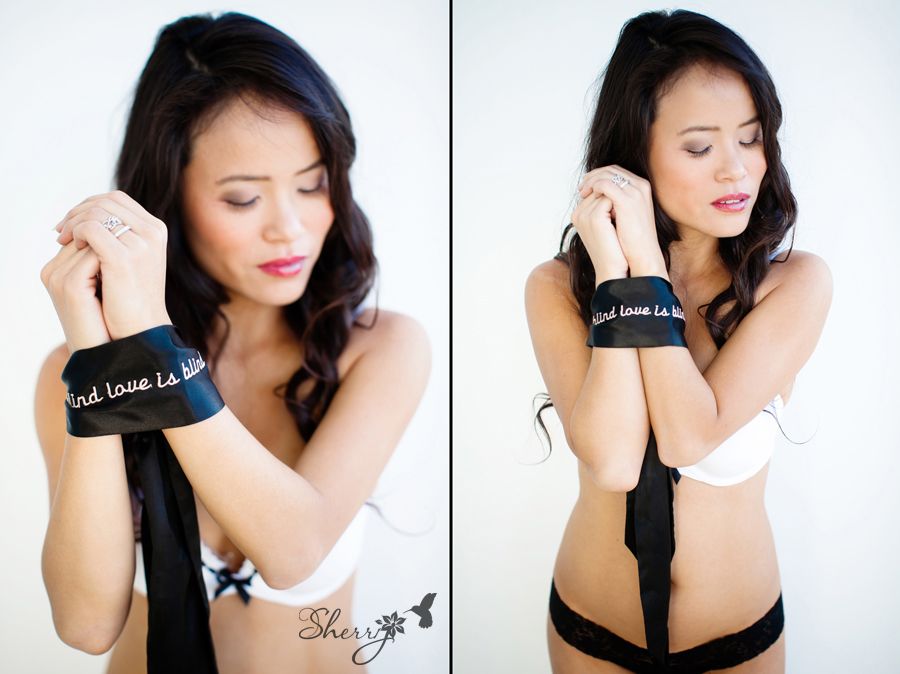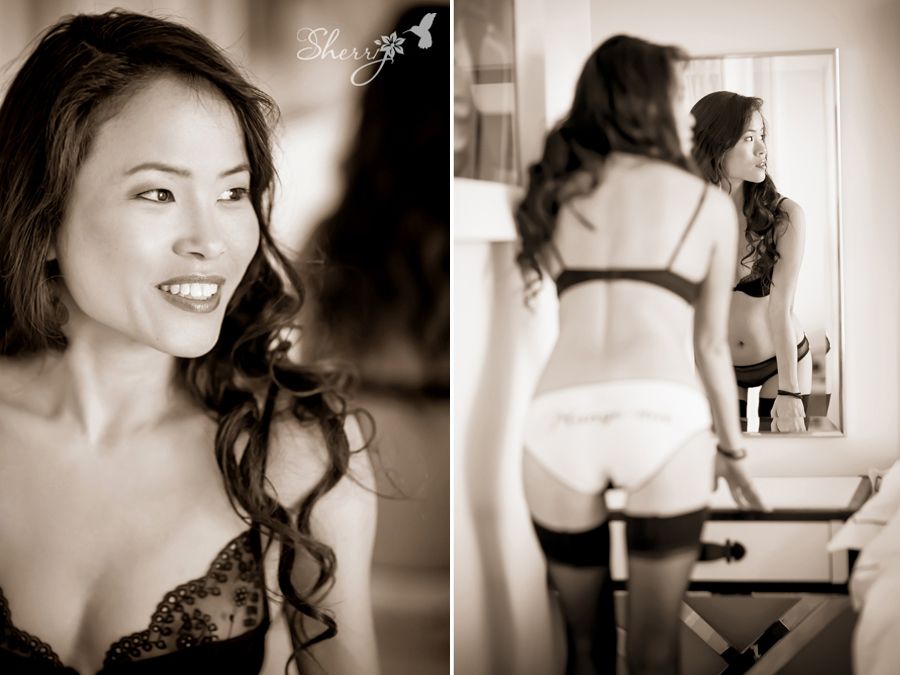 If you're curious to see a before/after shot (makeup by Corin of Something New.)