Archive for 'Architecture'
I was going through my archives today and realized I've never shared a blog post about my architectural photography work, one my many photography talents.  It may seem like it has little to do with people and weddings, but techniques used in architectural photography can in be applied to other subjects.  More specifically, things that make a good landscape image include even lighting, using a wide angle lens correctly to get straight parallax in images (the vertical lines in an image), HDR editing (high Dynamic Range), and use of a tripod in low light situations.  Here's some of my favorite samples I recently shot for Orbitz.
Kyoto Hotel.  They recently renovated, and the signature gold and maroon color scheme is found throughout the hotel.  They also have a beautiful rooftop Japanese garden that overlooks downtown Los Angeles.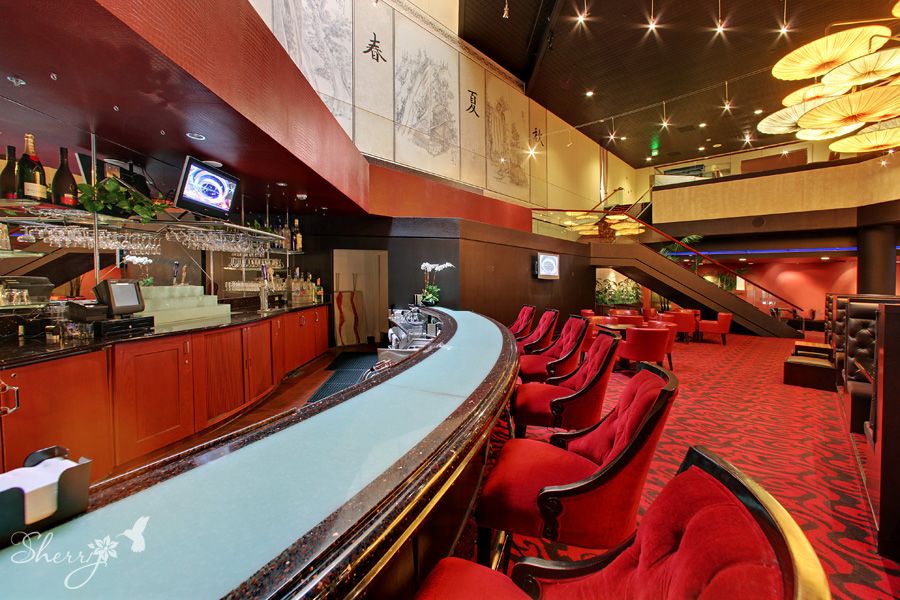 Terranea Resort in Rancho Palos Verdes.  This shot overlooks one of their many outdoor pools.  They have 180 degree views of the Ocean, a spa room with copper soaker tub, and private Villas!  I'd love to spend a romantic weekend here anytime!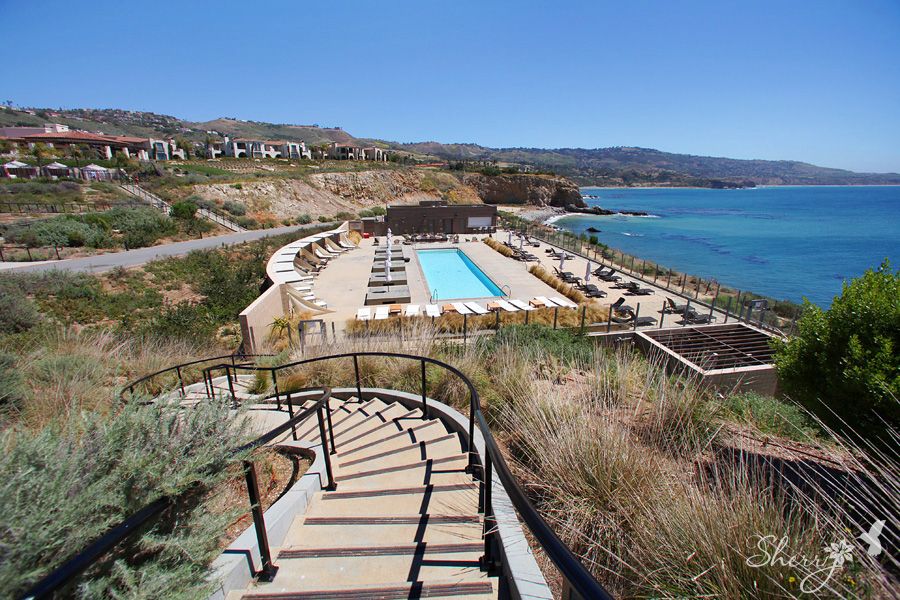 Queen Mary, Long Beach.  A retired cruise ship is now a fun destination for travelers from around the world.  This is a shot of their classic meeting rooms.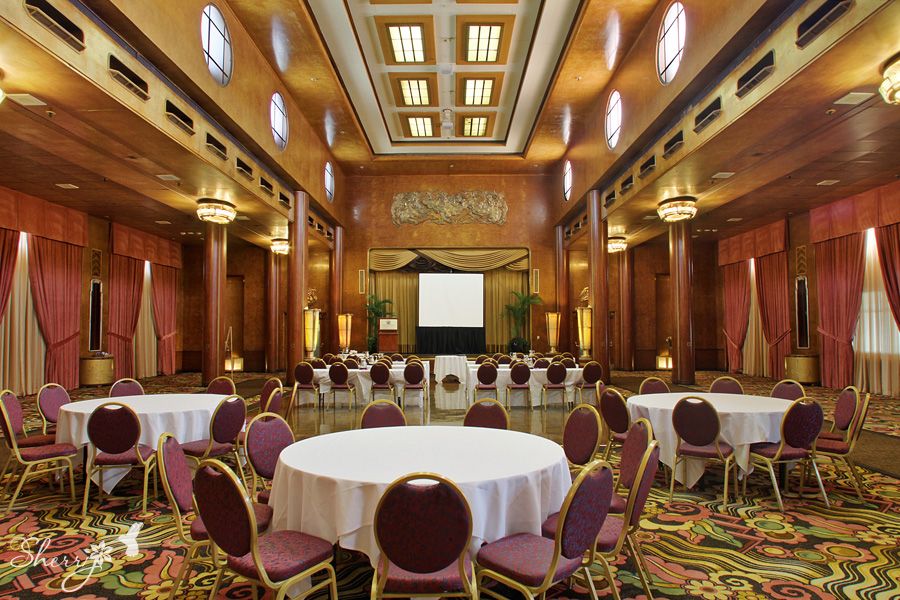 Portofino Hotel and Yacht Club in Redondo Beach.  Beautiful gray lounge.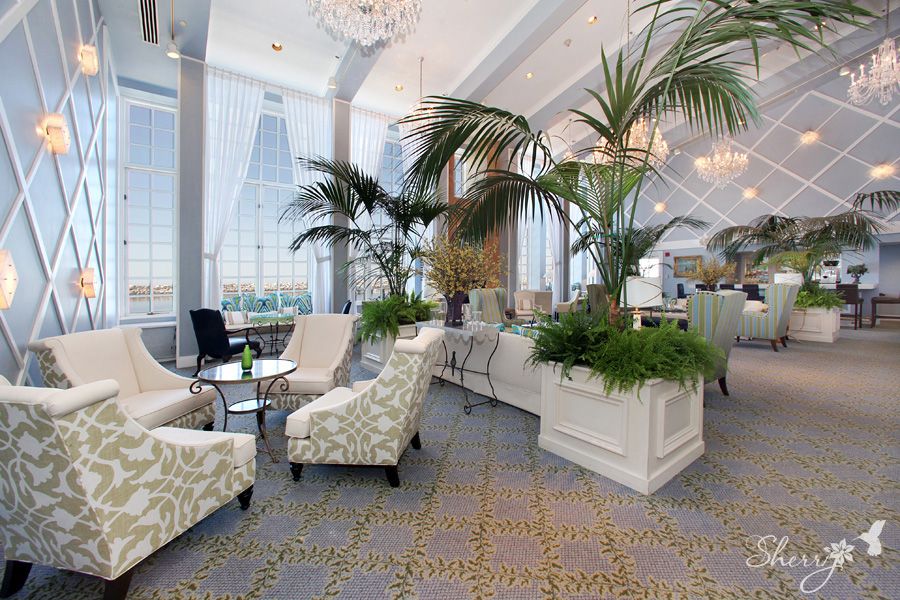 Noe Restaurant, downtown Los Angeles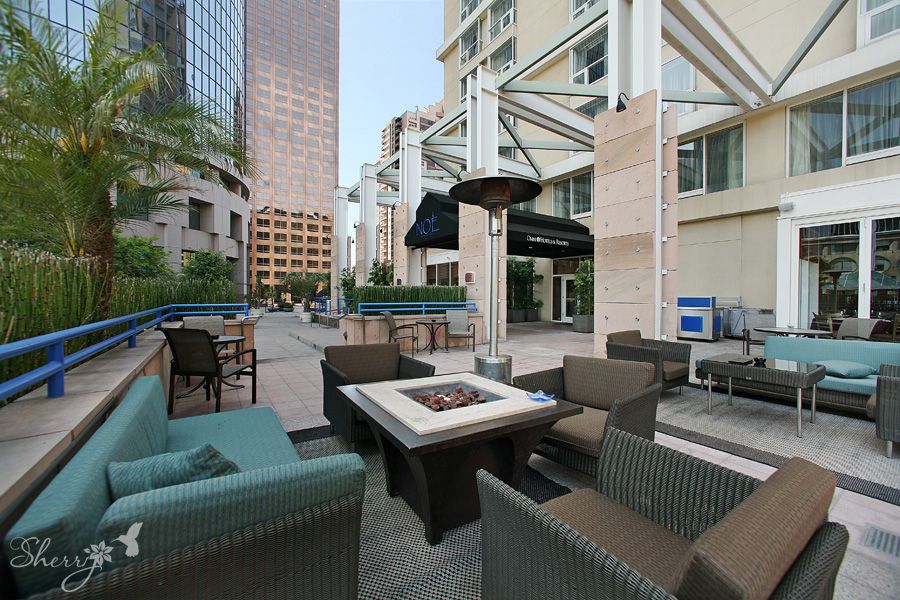 Pacific Palms Resort Spa.  The cool lighting in this room changes!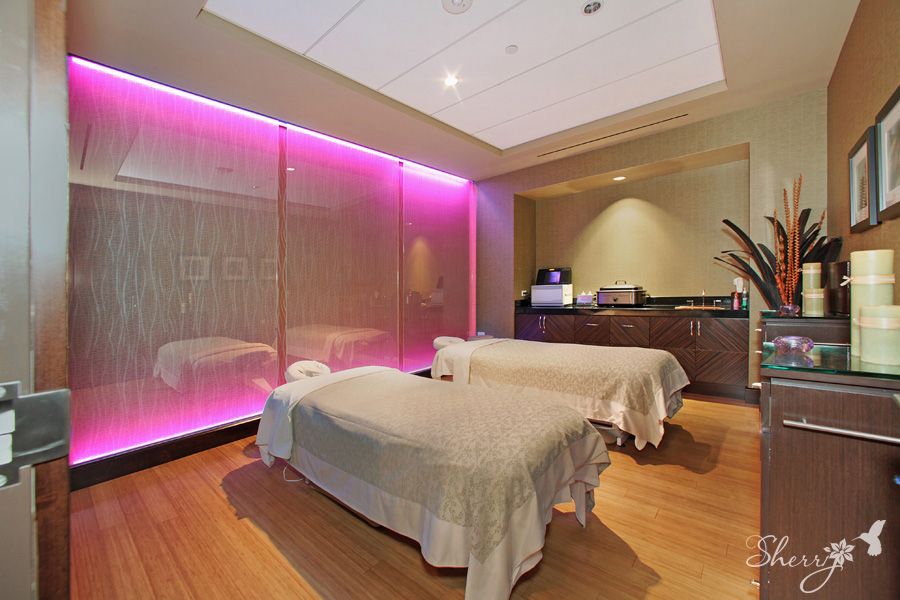 Hilton Universal City Cafe with glass atrium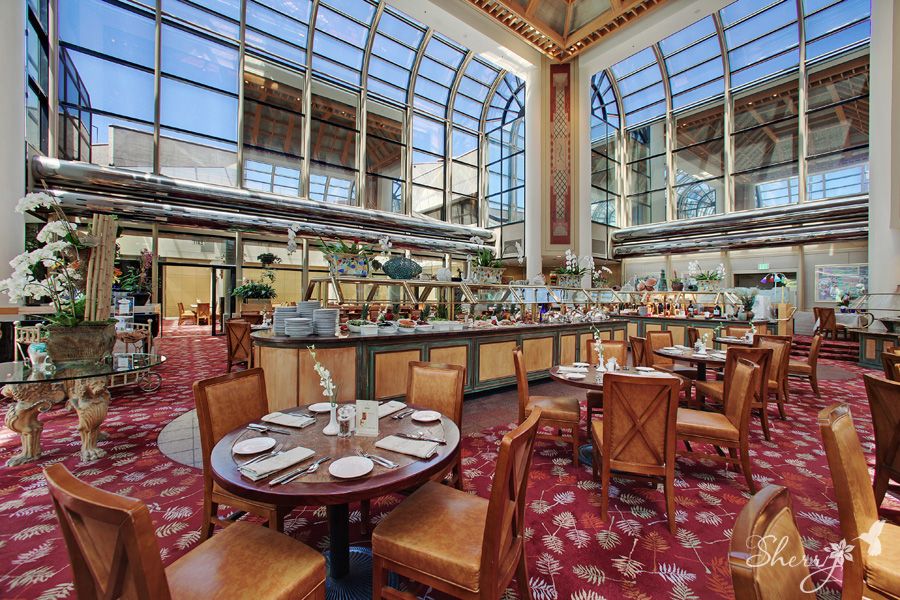 Hotel Erwin, Venice.  Very modern rooms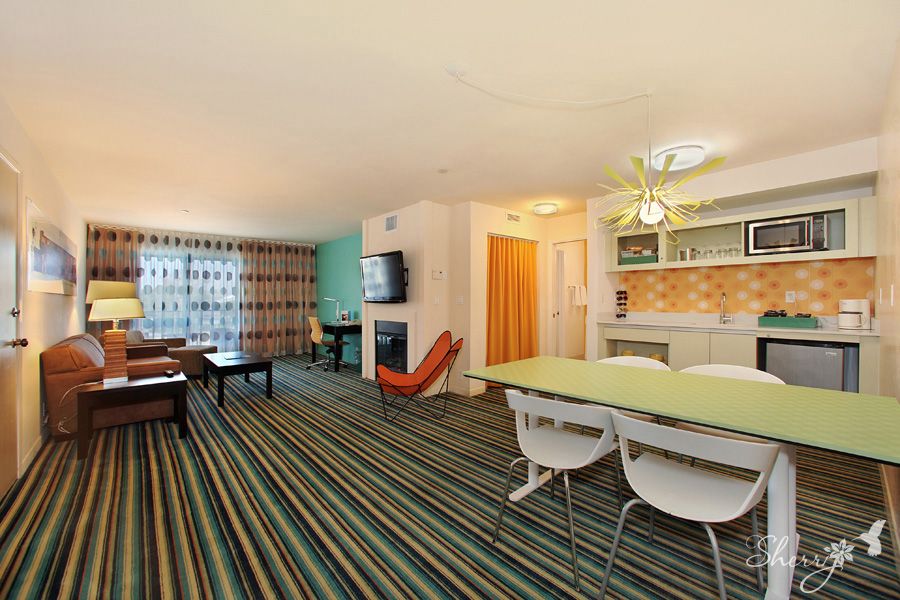 Hotel Erwin, Venice.  Hightop lounge with Ocean views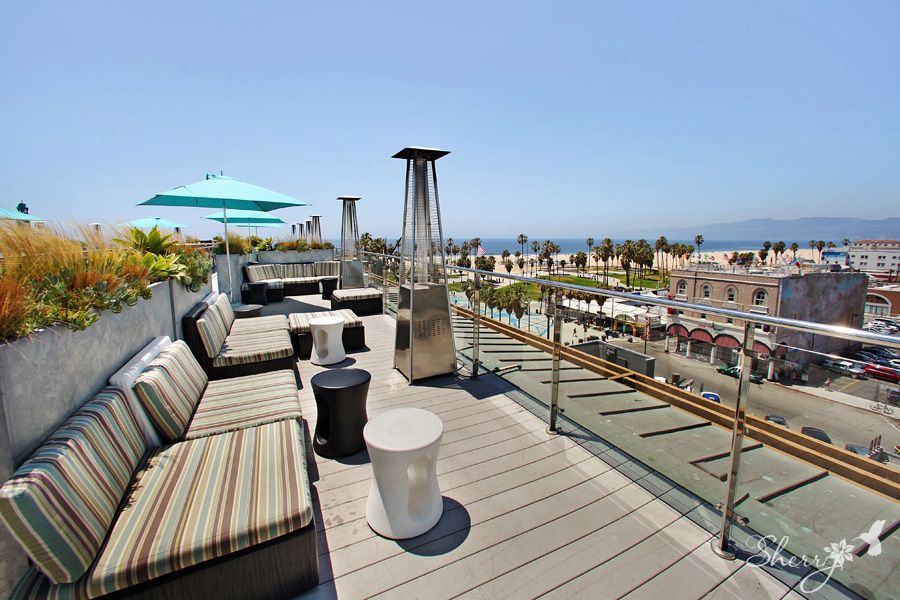 Roosevelt Hotel, Hollywood.  Great location in the heart of Hollywood along the Walk of Fame.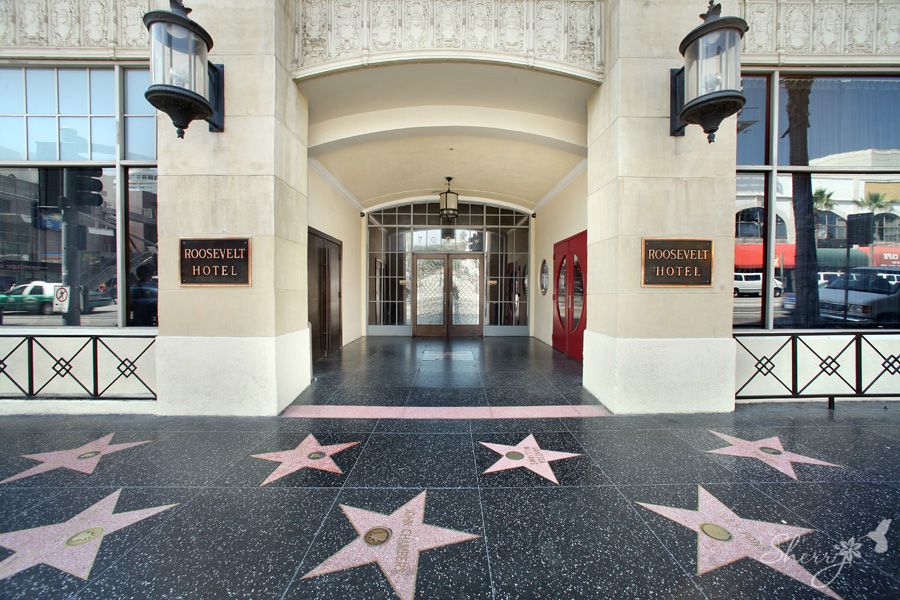 Roosevelt Hotel, poolview king room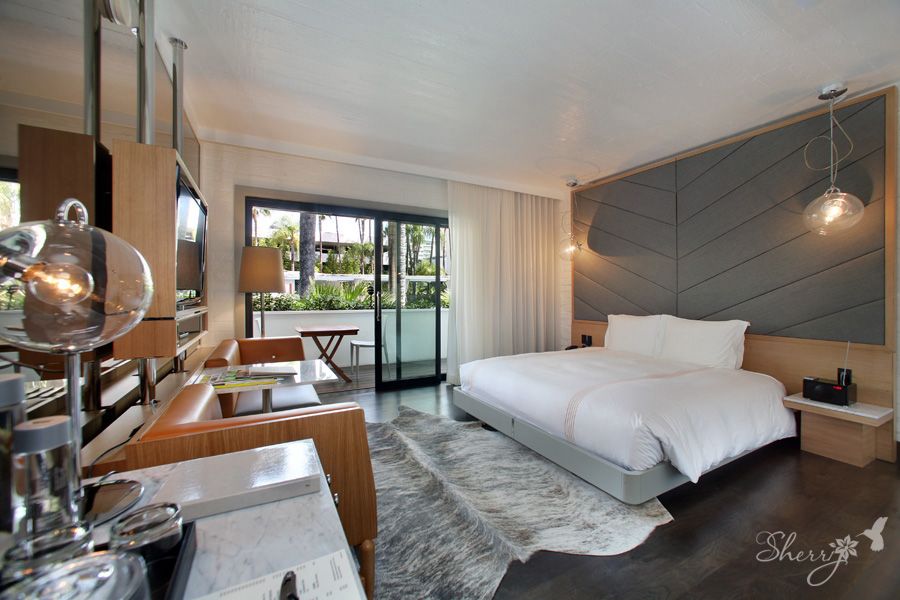 Roosevelt Hotel's pool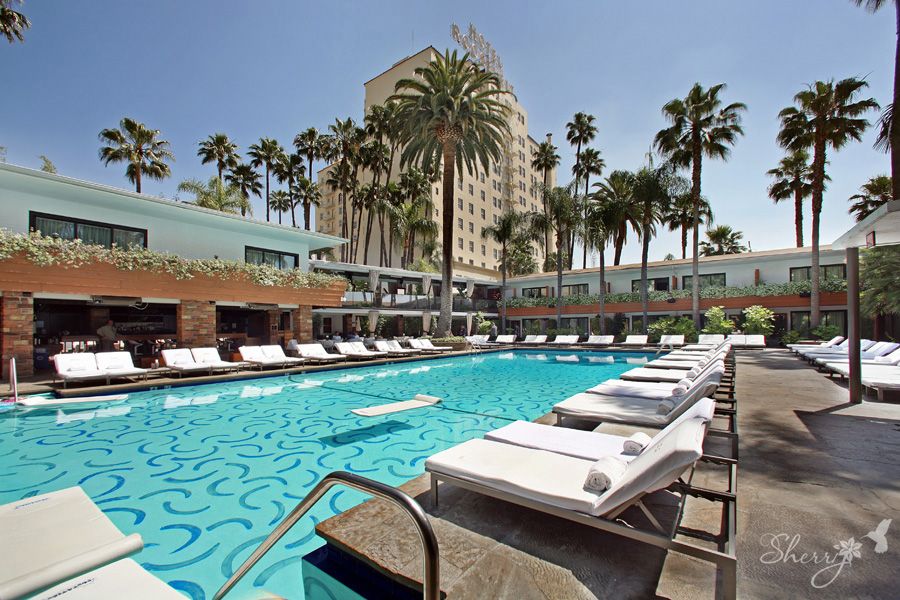 Pismo Beach is a seaside town just halfway between Los Angeles and San Fransisco, featuring miles of pristine sand and surf, perfect climate, with small town charm.  It was also this weekend's destination getaway for Mat and I!  We decided to stay at Seaventure Resort because #1) They had rooms overlooking the ocean, #2) Fireplace in the room, #3) Private jacuzzi on the balcony, and not that I need more than 3 good reasons, but #4) Would be the fact they have a restaurant-bar in the hotel.  I wasn't really sure how I felt about the forest green walls when we entered the room, but I think by the end of the trip it kinda grew on me.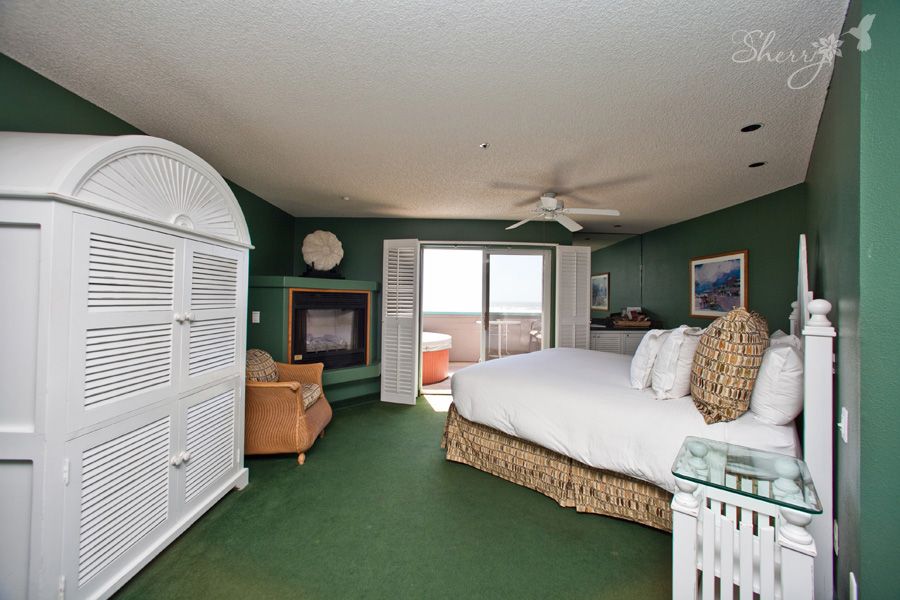 On our hotel balcony overlooking the ocean.  (taken with camera phone)  Oh yeah, and these are my new glasses!  What do you think?  I love how they have a slight rim of blue in the frames.  It's not really noticeable from the front angle.  And Mat is sporting his new favorite hoodie; you can barely make out the "DMC" on the front.  He's so proud of his new car.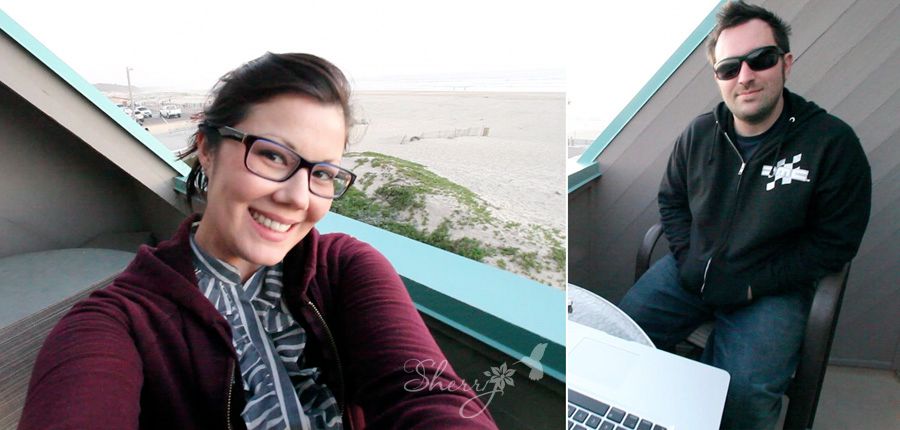 View from our hotel balcony right after sunset.  I put the camera on the ledge and set a timer, so I would be able to get a long exposure without any blur.  I gotta use a tripod more often because it came out perfect!  This is my favorite image from the trip.  I love the colors, clarity of the moon, and pier in the background.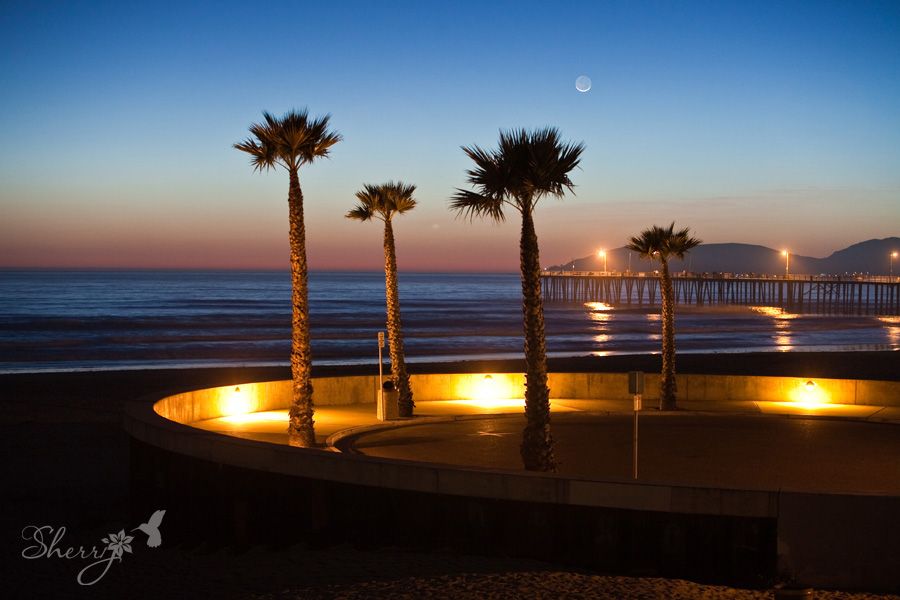 We visited Hearst Castle, I've been wanting to visit this place for years!  They have 4 different tours that take you though different parts of the Castle.  Visitors aren't allowed to use a flash and tripod during the tour, because the artwork could fade and "it might disturb other guests" so did my best with a higher ISO and holding my breath with a slow shutter.  (All of these were taken with Canon 5MD2 and 14mm 2.8L lens, ideal for low light and interior shots.)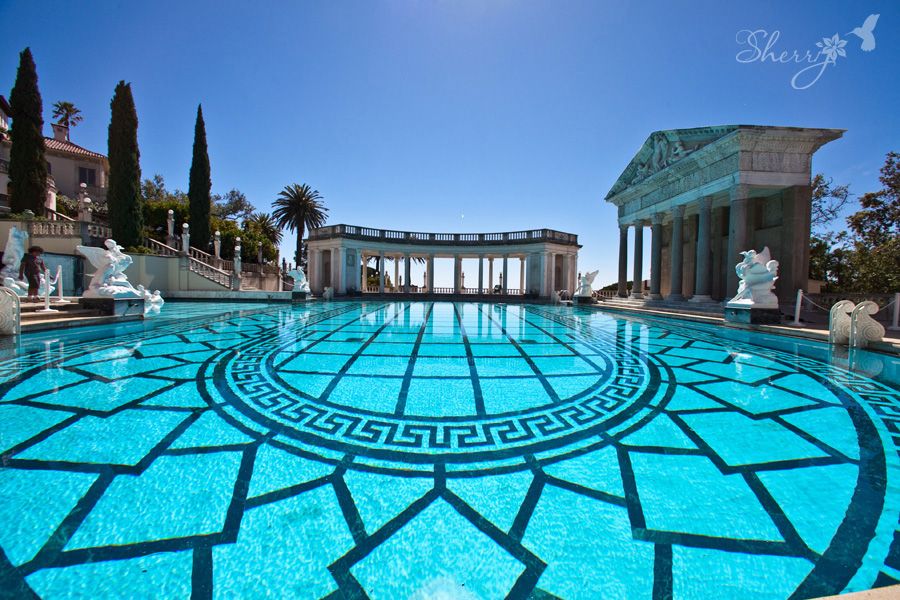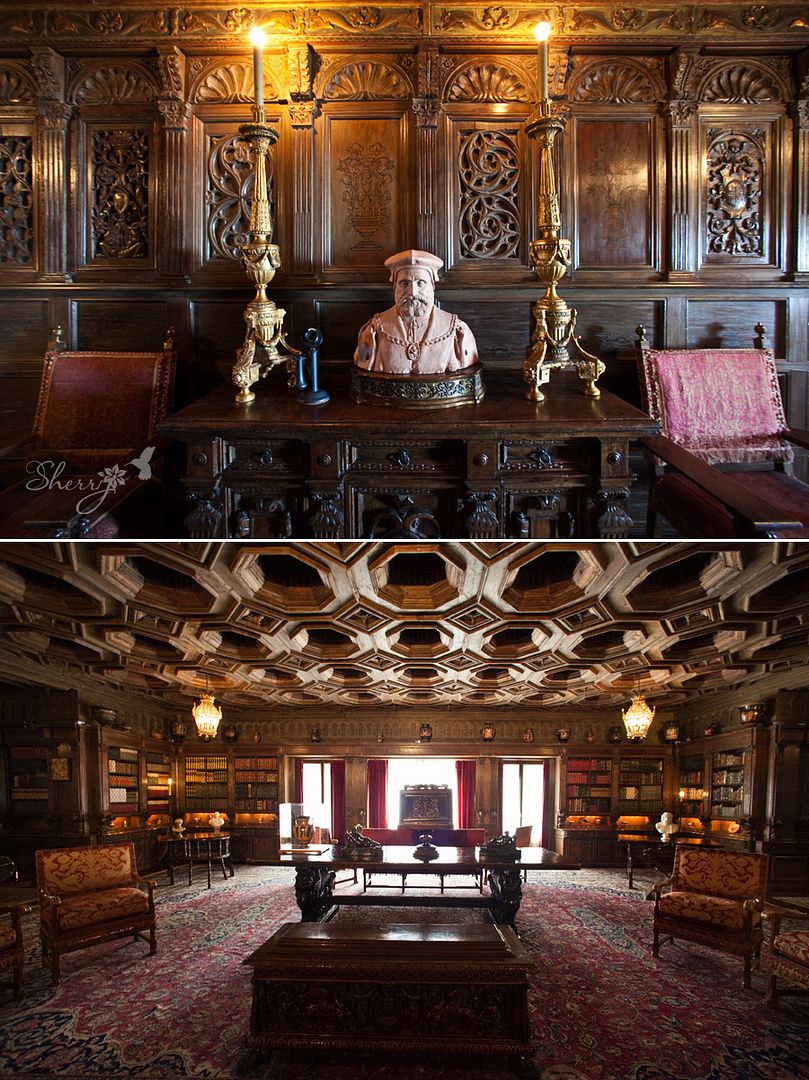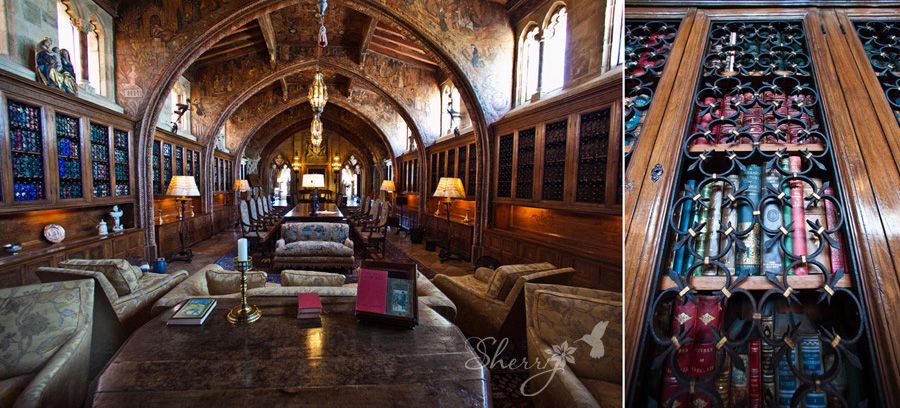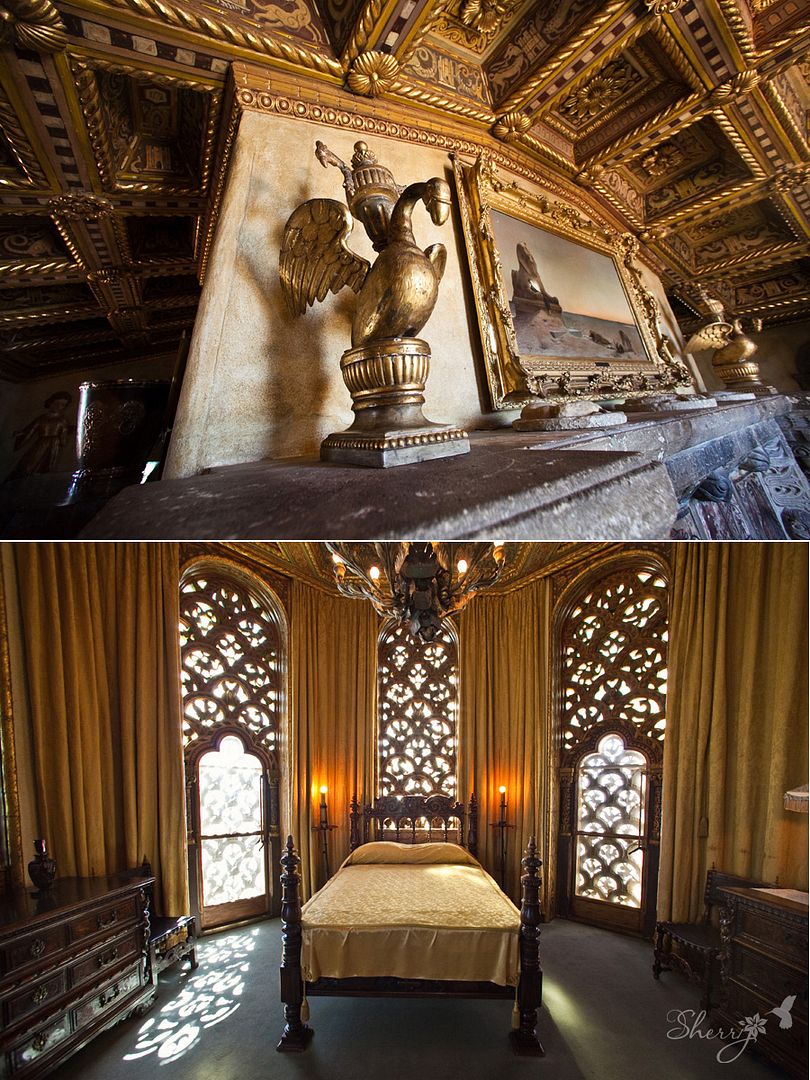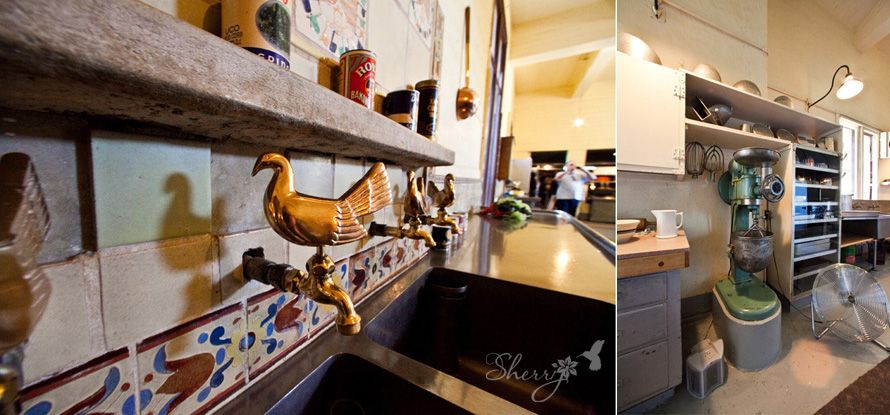 Indoor pool, lined in 24k gold tiles on the bottom, the pool is 10 ft deep through the whole main area but in the center of the image shows the women's pool at 3ft deep.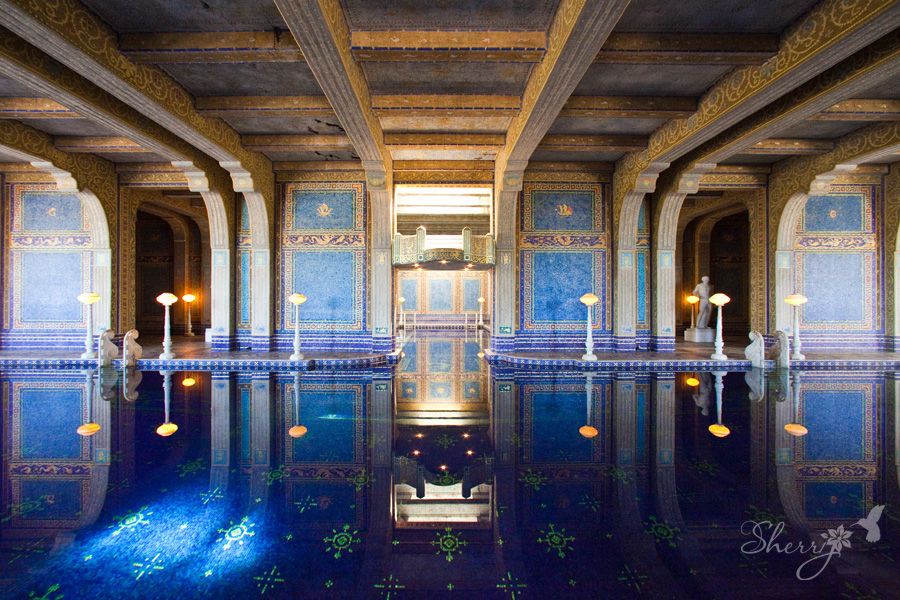 I'm looking forward to the next time we'll be able to make it up that way.  Hopefully, that will be a trip to San Fransisco to see the Mystery Spot!
So this past weekend, Mat and I went back to the place where we first fell in love, (about 2 years and 2 months ago) at Joshua Tree, CA.   This time, we stayed in a cute bungalow with a fireplace, called the 29 Palms Inn.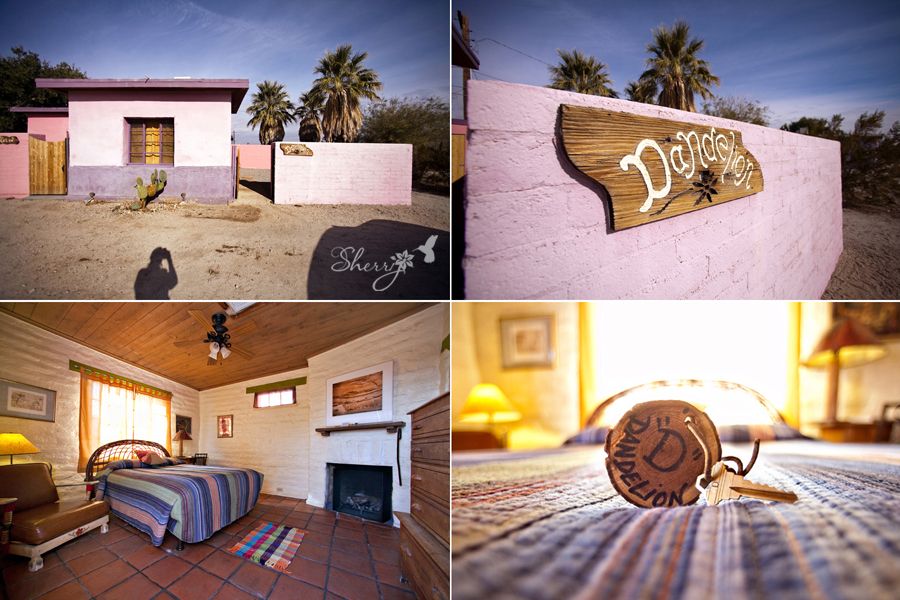 On our first afternoon, we hiked out to a place we went before. On the way there, Mat asked if anything we saw looked familiar.   It vaguely did.   He had been filming shots all afternoon, so I didn't think it was so weird for him to set up the camera for the next shot that took me for a bit of a surprise.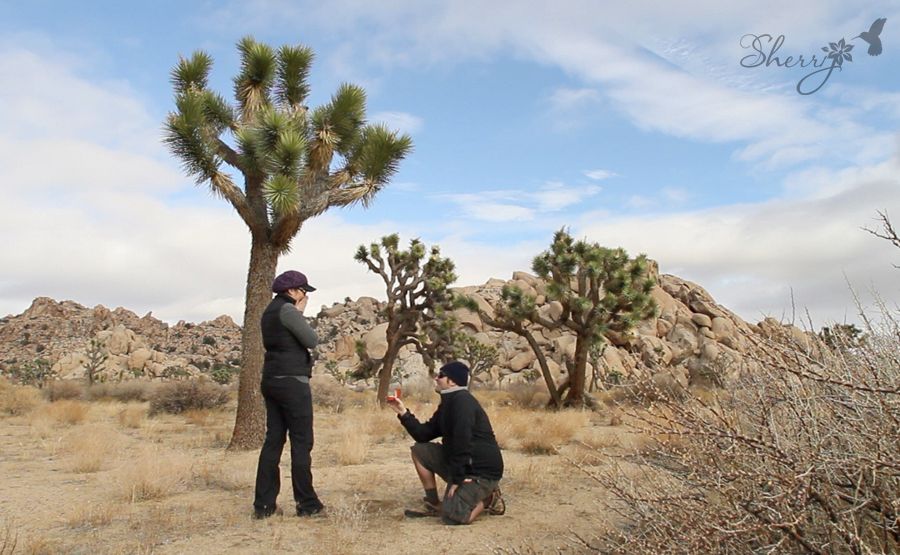 So, he finally did it! He asked me to be his wife. I was speechless at first… a couple of "oh my gods"… and perhaps a few tears.  He kept calm, and had a great look of happiness on his face.  I've been waiting a long time for this and was beyond thrilled for the moment and really happy it finally came AND we have it all on video!  You know I was immediately all over some detail shots of the ring.  He picked it out himself.  =)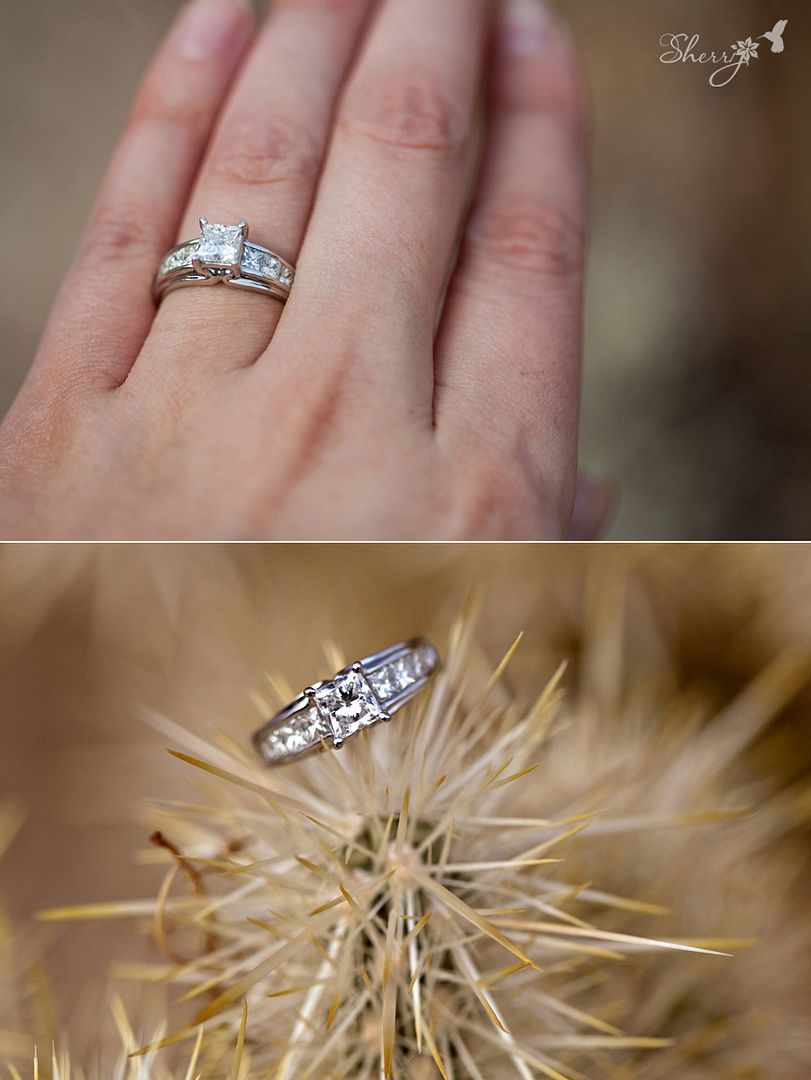 Afterwards, we went over to a Cactus Garden to kill some time until sunset.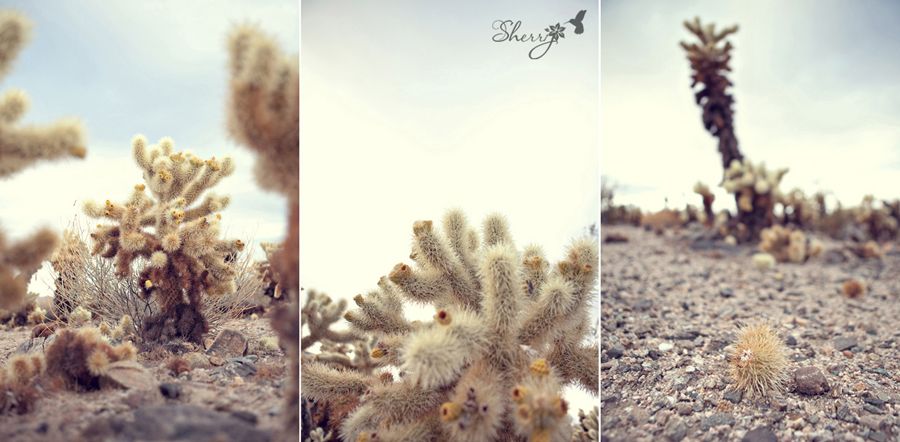 Then we headed over to Keyes View for a beautiful view of the sunset.


I took a couple pictures of the same Joshua Tree before and after sunset, as Mat was playing around with his video.  You can see some of his stock clips from our past travels HERE.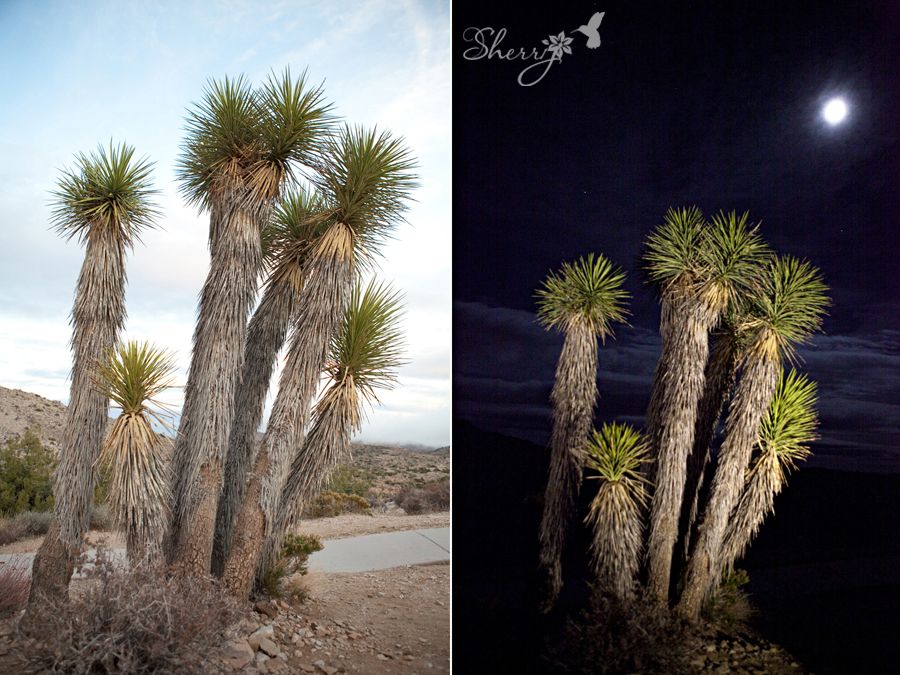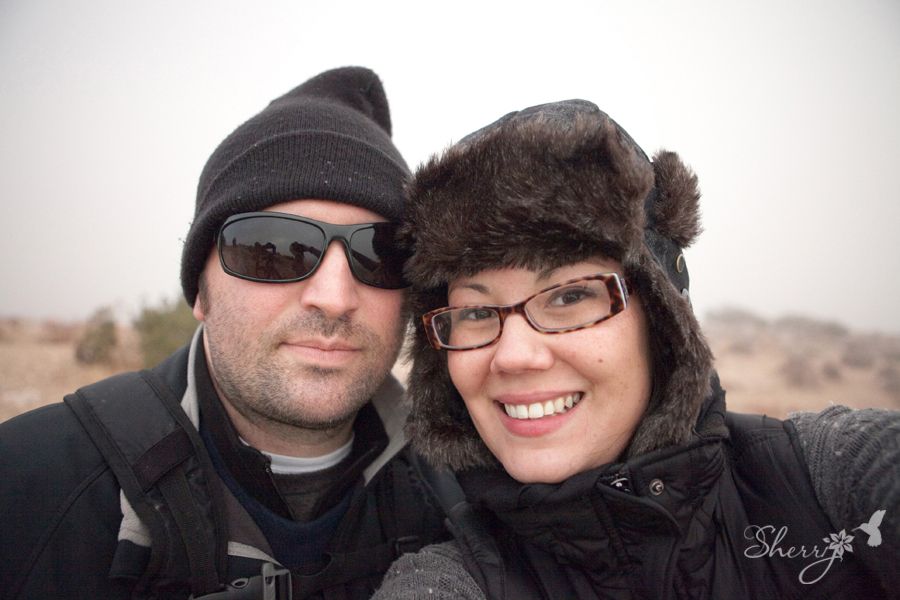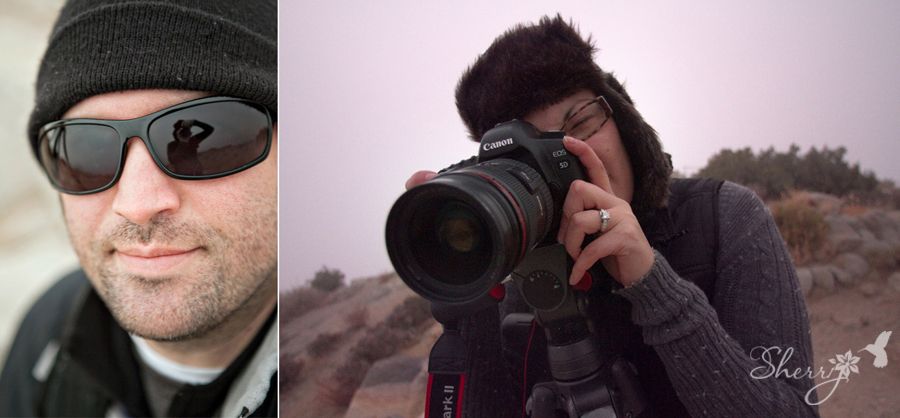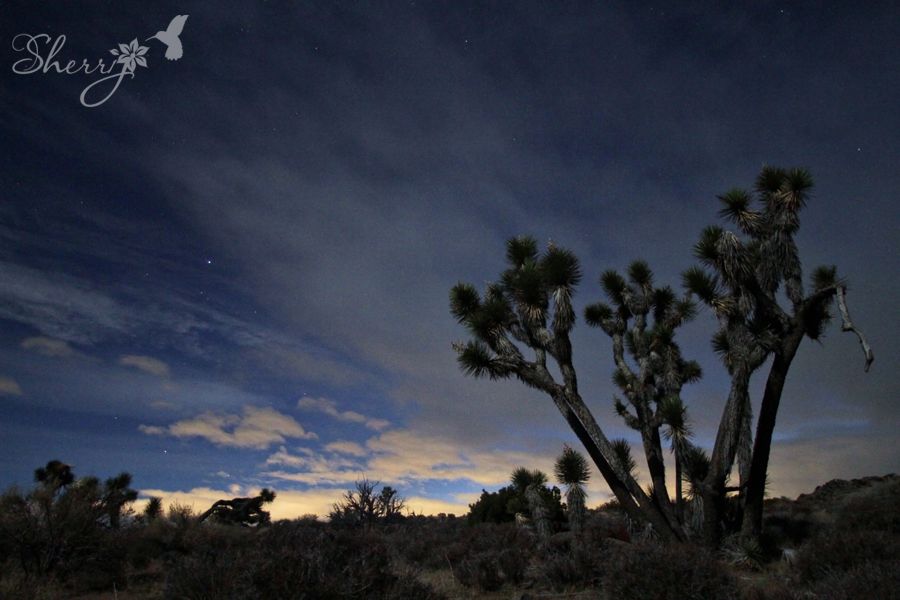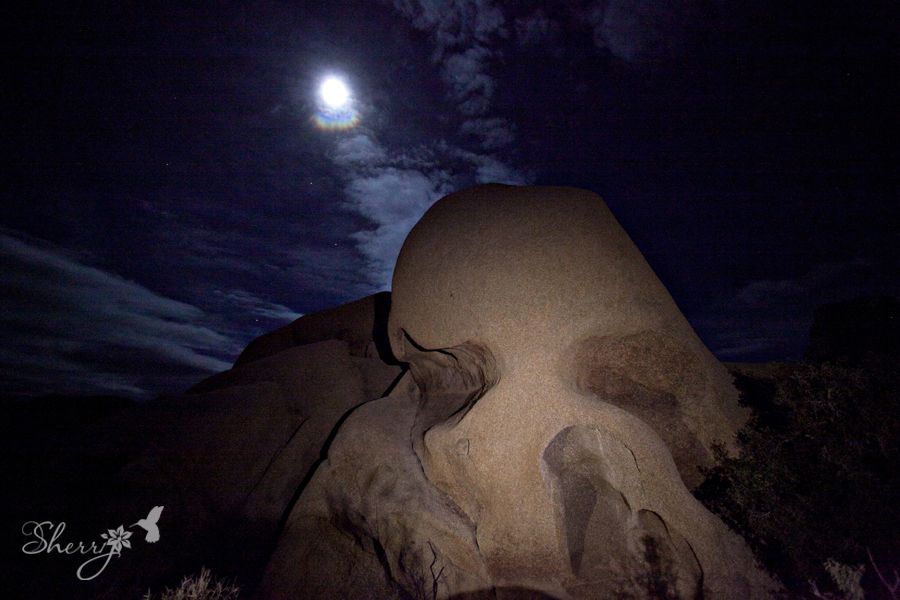 This morning as we left Joshua Tree it started to rain and we passed a full double rainbow.  I think this is a beautiful beginning for the rest of our lives.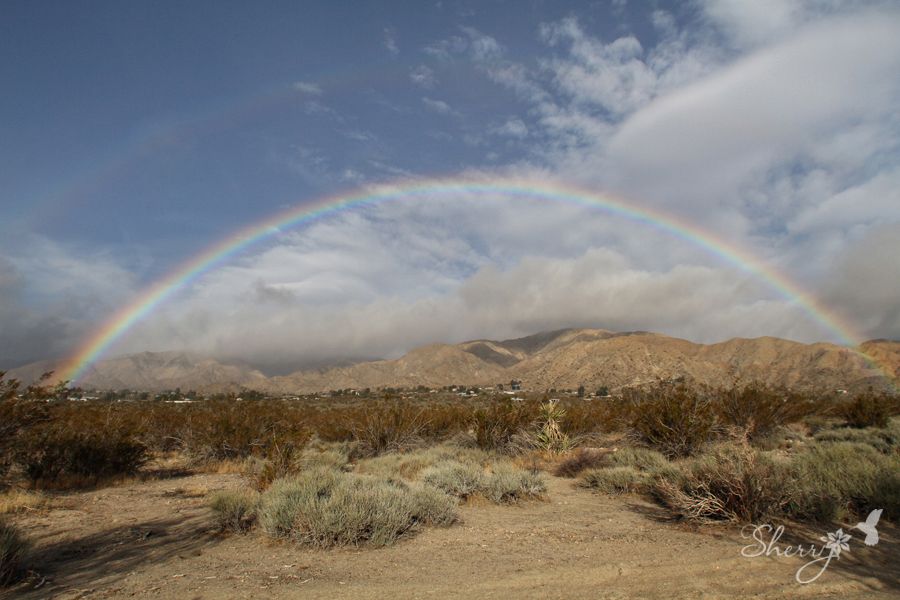 I've always wanted to visit a real ghost town, and after much research I found Bodie, CA.  A gold mining town that boomed in the late 1800s, Bodie quickly became California's second largest city.  After the gold rush was over citizens left, and in 1942 the mine closed.  Now a national park and ghost town, many of the shops and homes of early Bodie residents can be found in tact with merchandise and furnishings still in place.