Wedding & Special Event Photography
"Here's the most important thing you need to know about wedding pictures: Book the best photographer you can afford as soon as you set the date. The wedding music will fade, the flowers will die, and you won't even remember if you ate, let alone what you ate, at the reception. But the wedding pictures last forever." LESLIE MILK (Author)
Recent Wedding Publications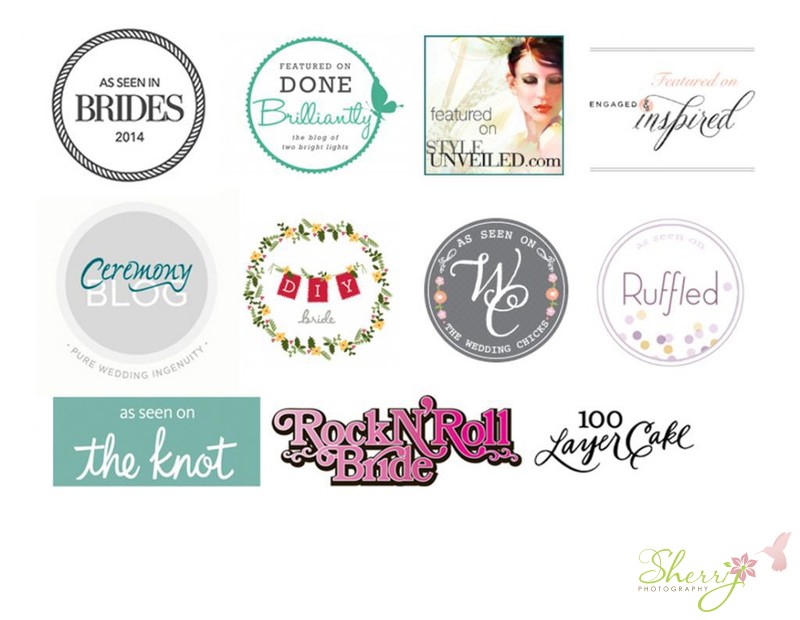 Wedding Photography by Sherri J

Wedding & Special Event Photography starts at $2400 and can range upwards of $5500 for lots of goodies.
All packages include:
complimentary planning consultation to discuss ideas, style, timeline, and products
wedding photography coverage by Sherri J and/or second photographer
selection and color correction of all memories from your day
online proofing gallery to view and share

all digital

JPG images

delivered online via dropbox
SJP Associate Photographers
Over the years, I have worked with some very talented photographers with specialties in portrait, wedding, and event photography. Each and every one of my associate photographers has proven their talent over the years including experience photographing at least 20 of their own weddings and training one-on-one with me to fully understand my style and approach to storytelling. If budget is a main concern for your day, I can offer you a second option for great wedding photographs with my associate program.
SJP Associate packages starting at $2400
Products

Contact me today to get started
Name of bride and groom?
Where did you hear about us?
Location of your wedding ceremony and reception?
What you're doing to make your wedding special or unique for you?
Any general questions or concerns regarding wedding photography?