Sakura and Nathan's wedding took place on Saturday afternoon at Nathan's family's home in Garden Grove.   The details of this wedding were planned to a T, with lots of bold style, handmade details, and cultural elements.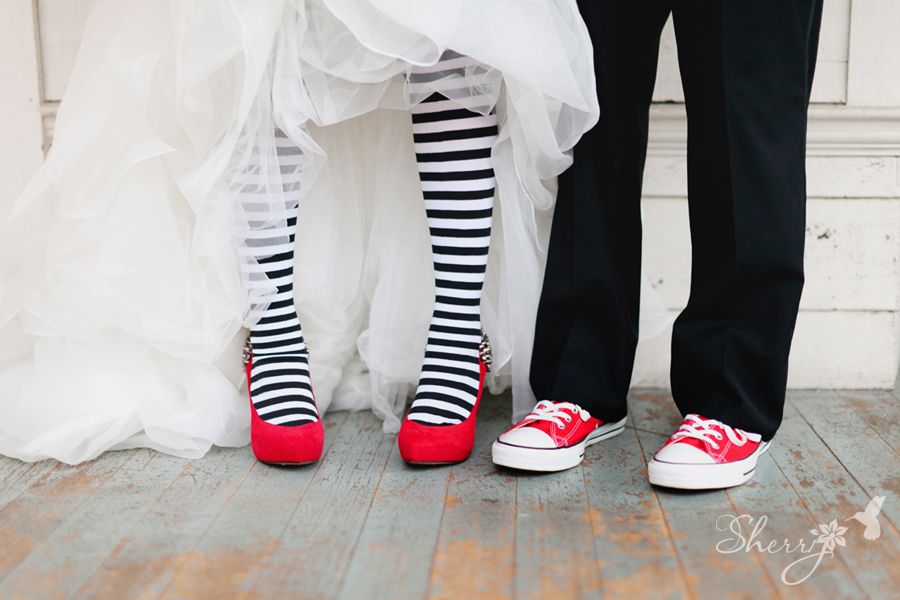 The style of the wedding was BW stripes with red accents.  While some brides do a second dress for the reception, Sakura wore a white dress that showed her striped BW stockings and 3 different shoe changes (well, actually 4 if you count the ones she wore while getting ready).  Her first set was a fierce red high heel with deadly spikes!  Nathan wore a BW striped tie and red converse shoes.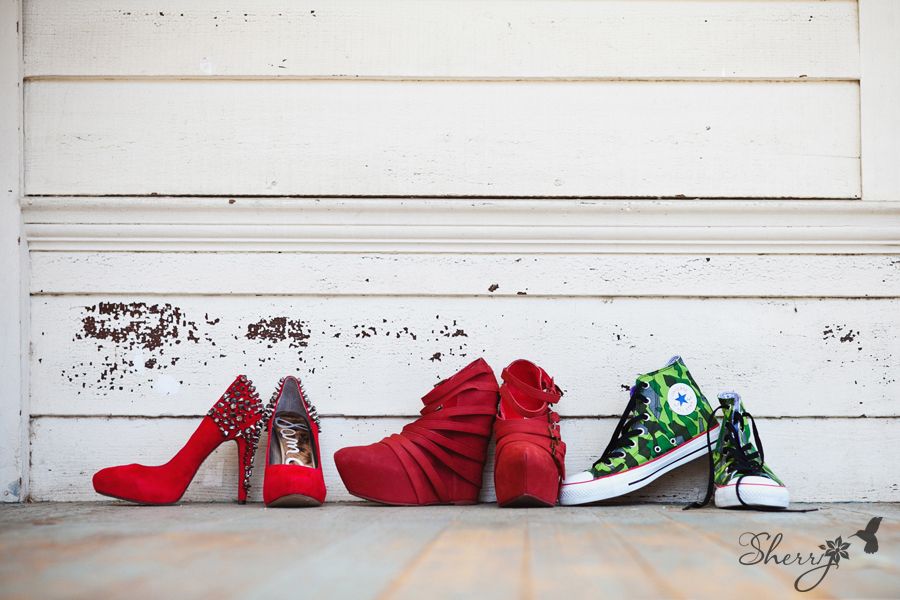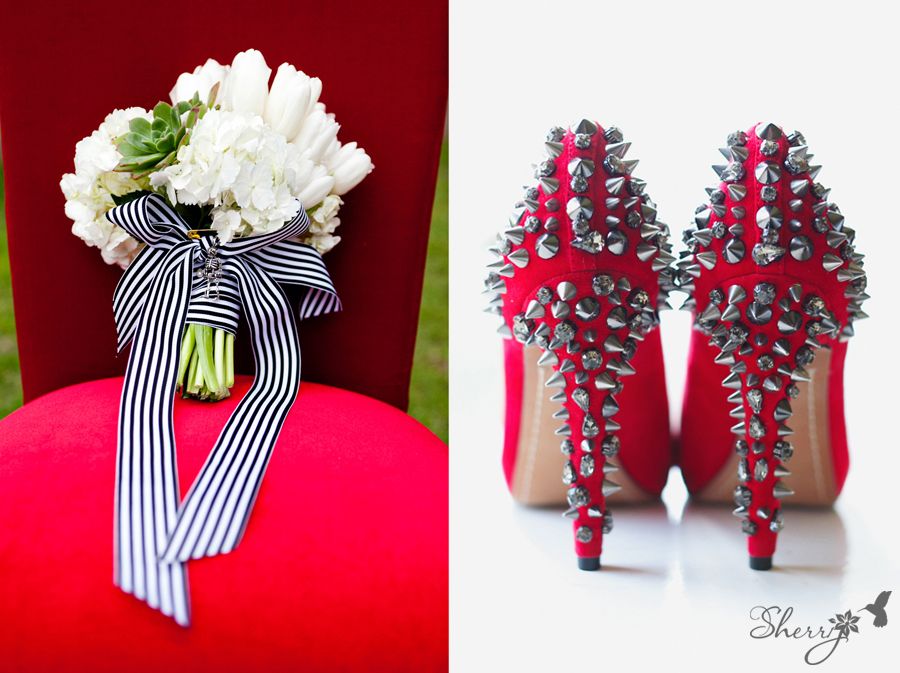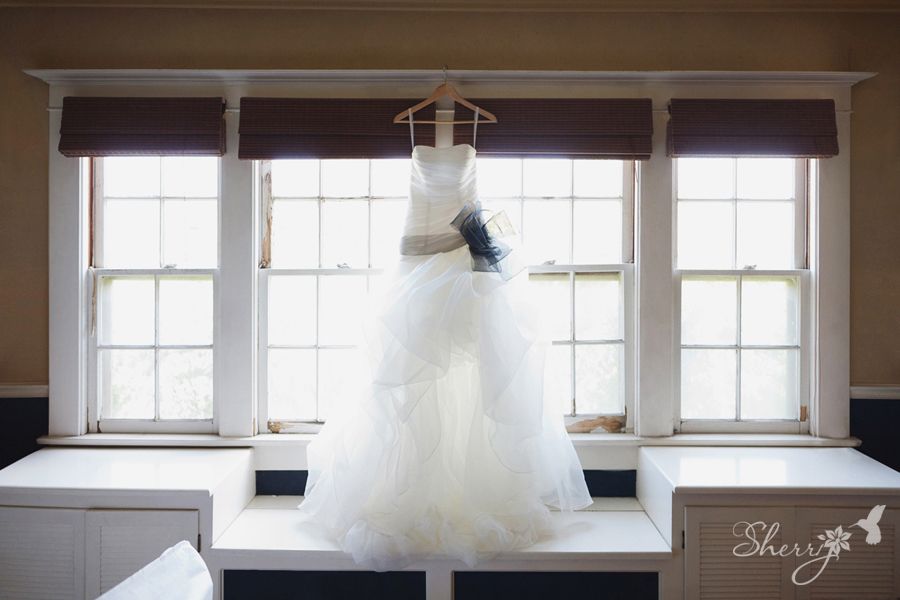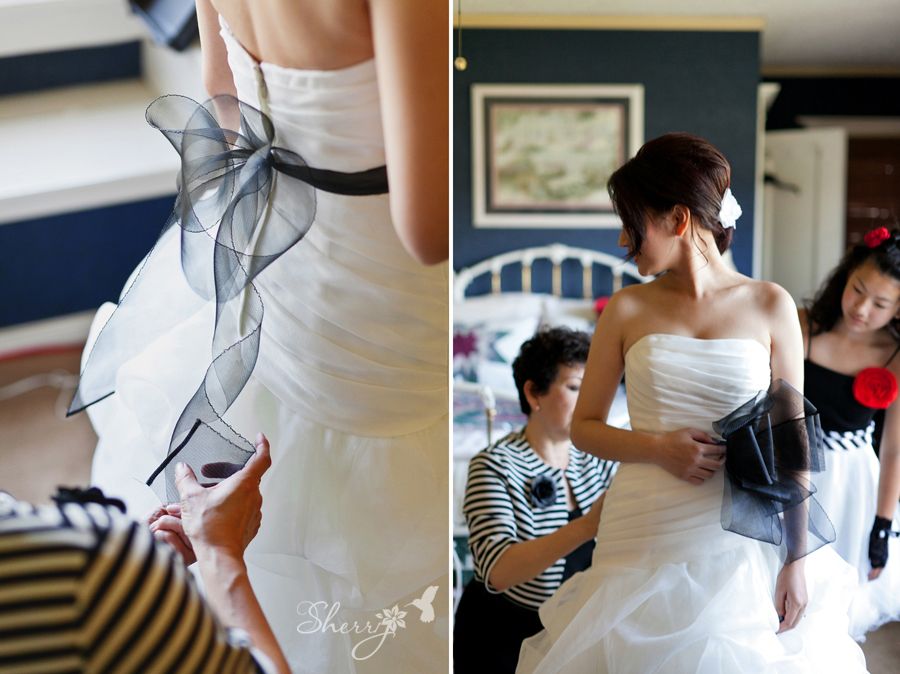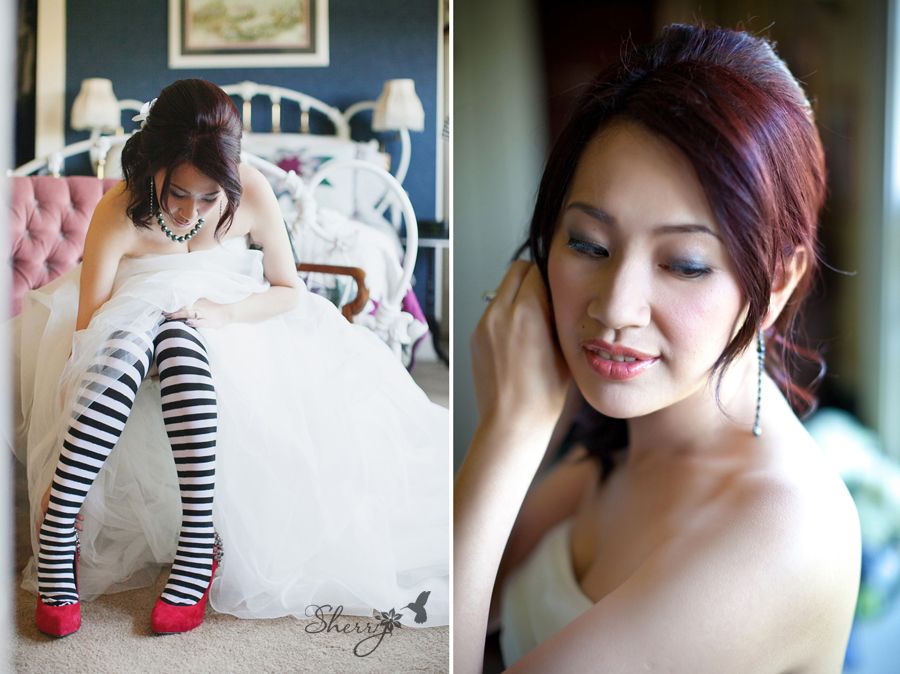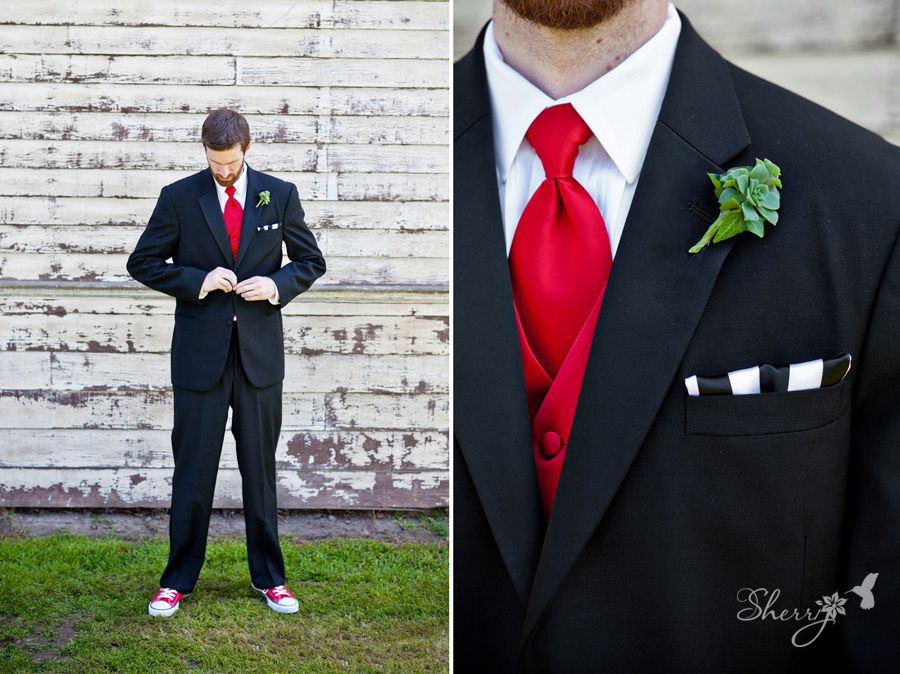 Sakura and Nathan chose not to see each other until the ceremony; however, beforehand they wanted to do some formal pictures with the bridal party.  Sakura had a mix of bridesmaids and bridesmen.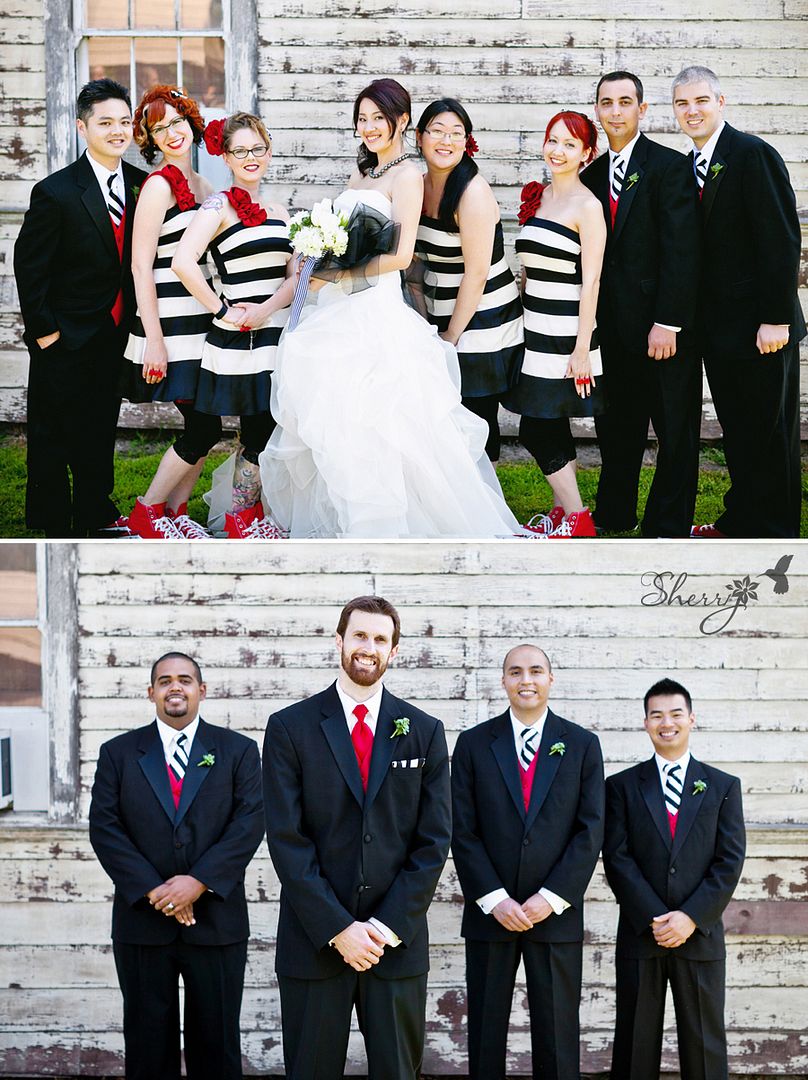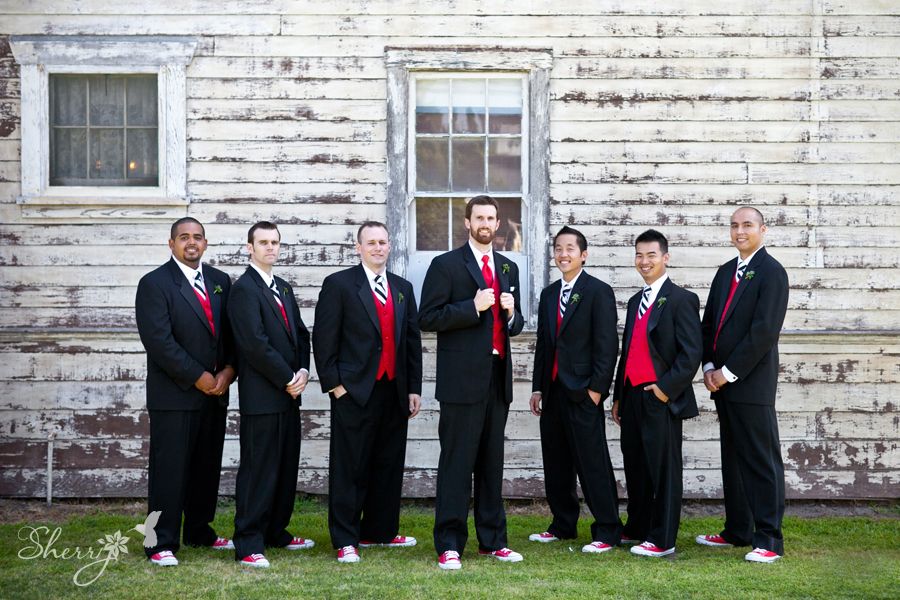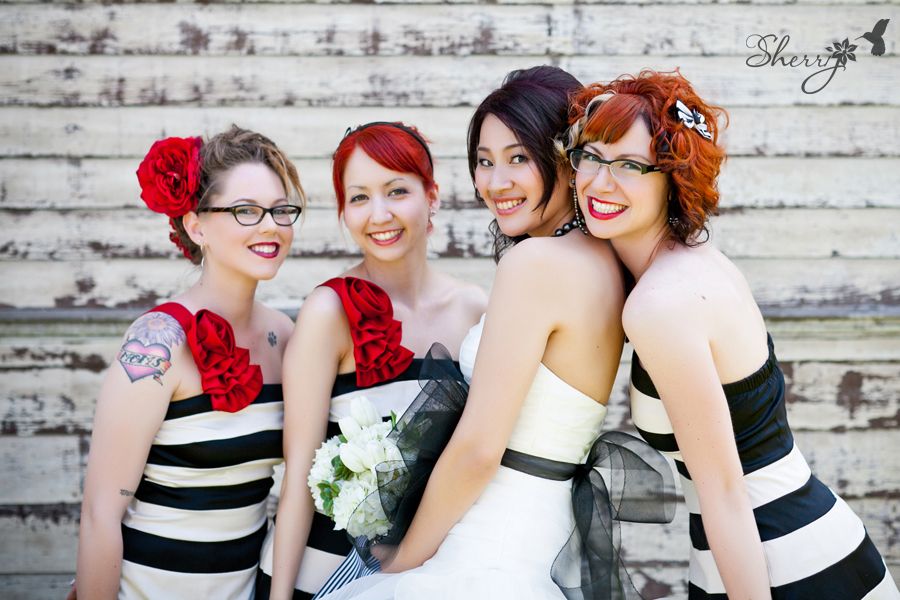 Rambo and Halo the "kids" with handler Amber.  She brought them down the isle with her during the ceremony!
Team Sakura's Bridal Party Wars!  Guys: 0, Girls: 1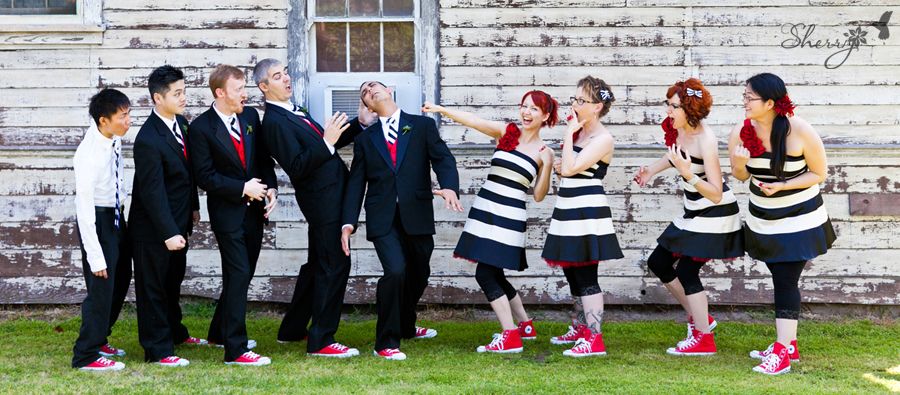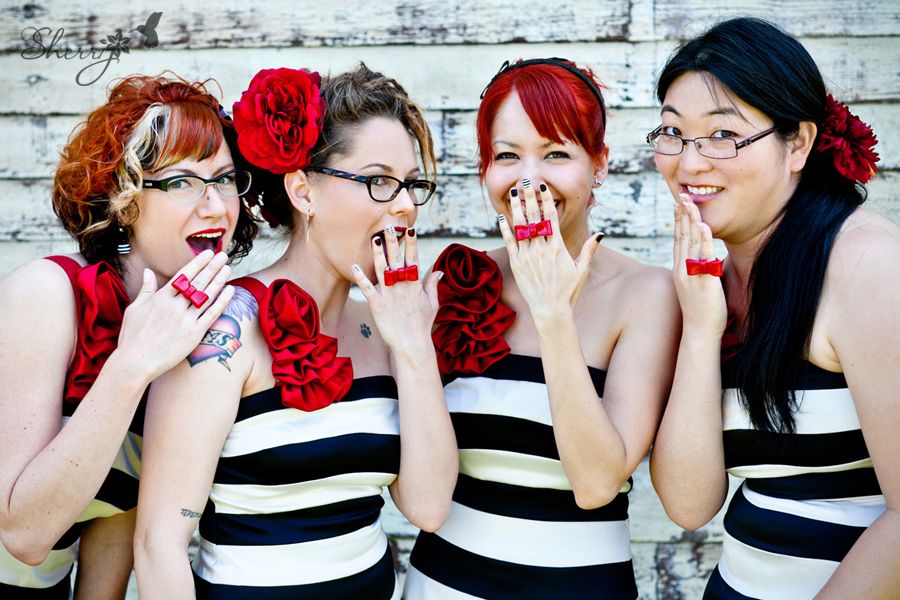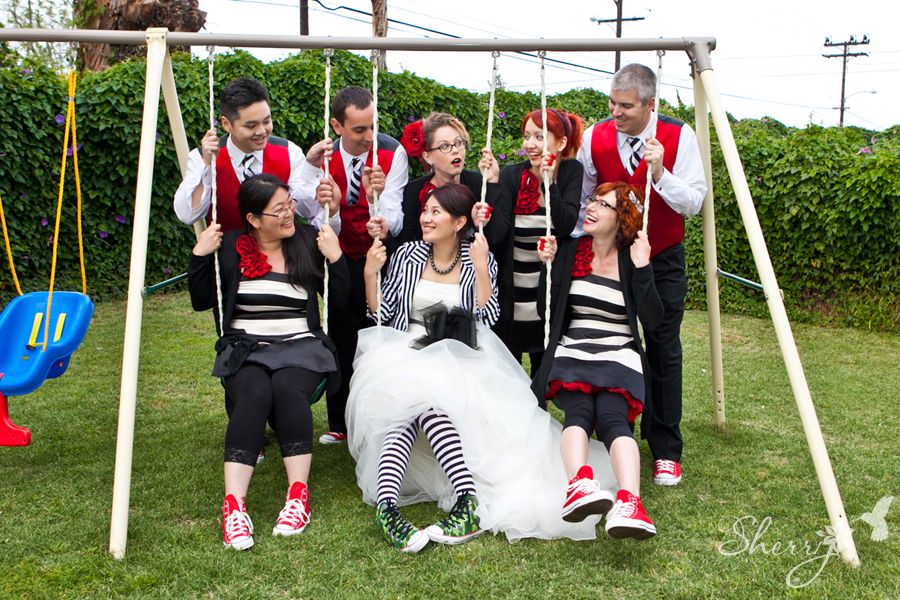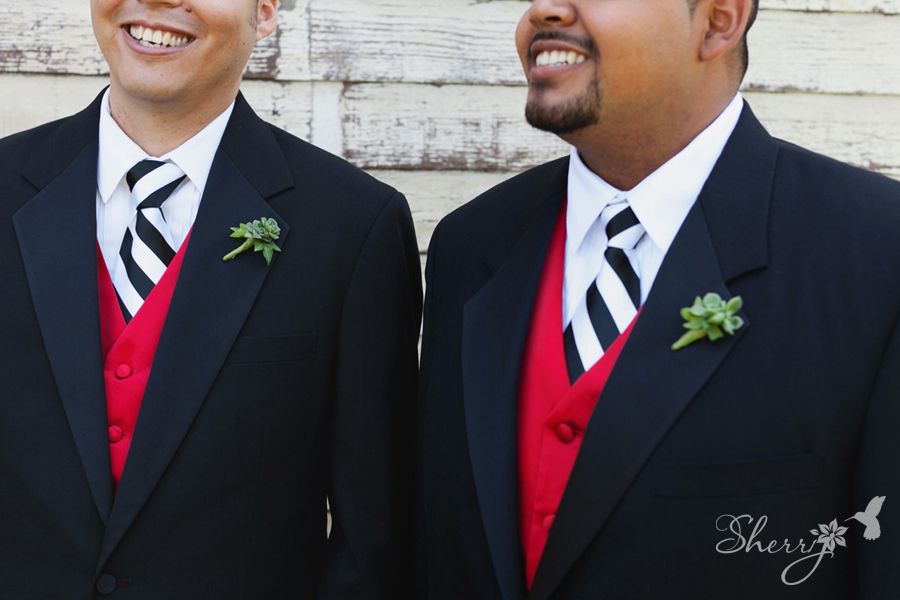 Sakura waited with her father in a BW canopy tent as guests arrived.  I think everyone was pretty surprised when her sisters unzipped it and Sakura came walking out to a Muse song.  Guests were seated at their tables as they watched.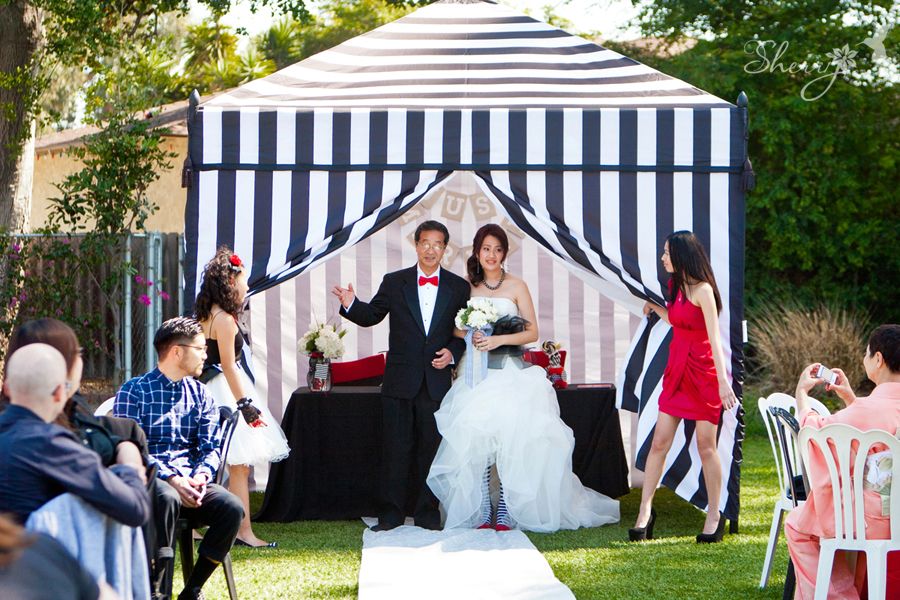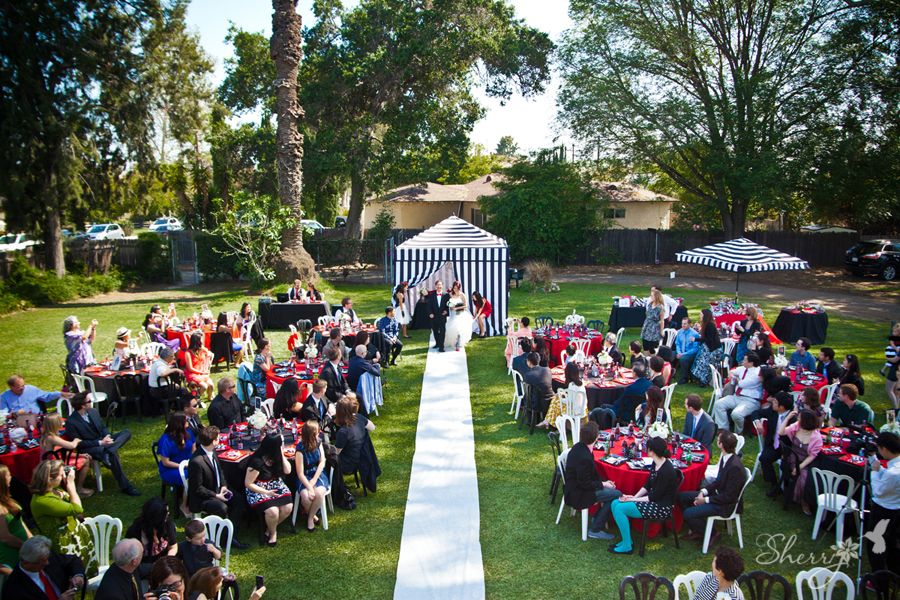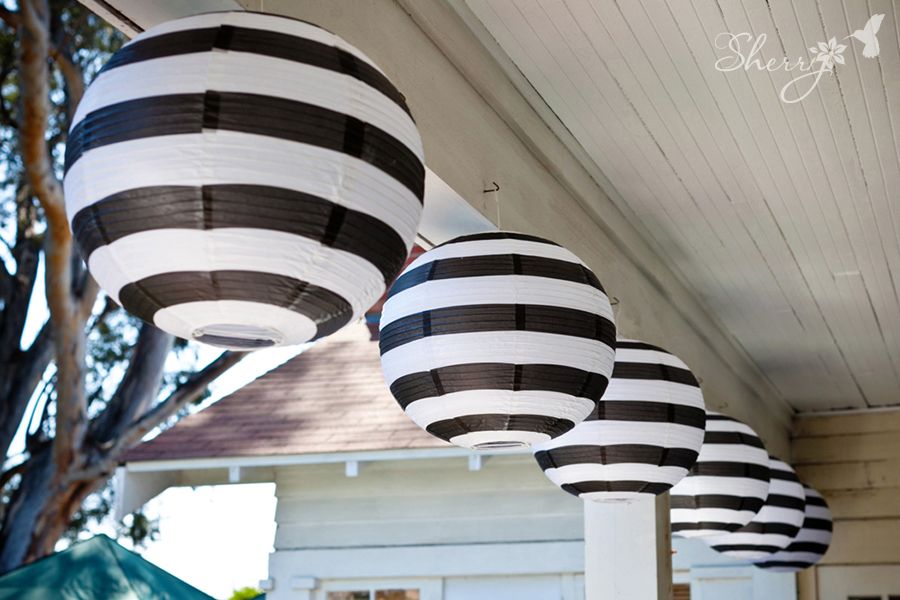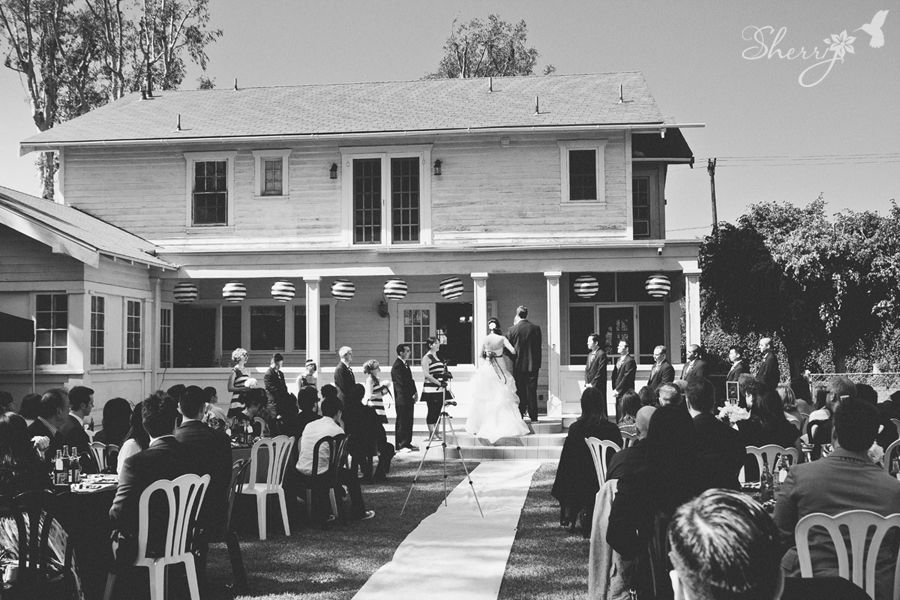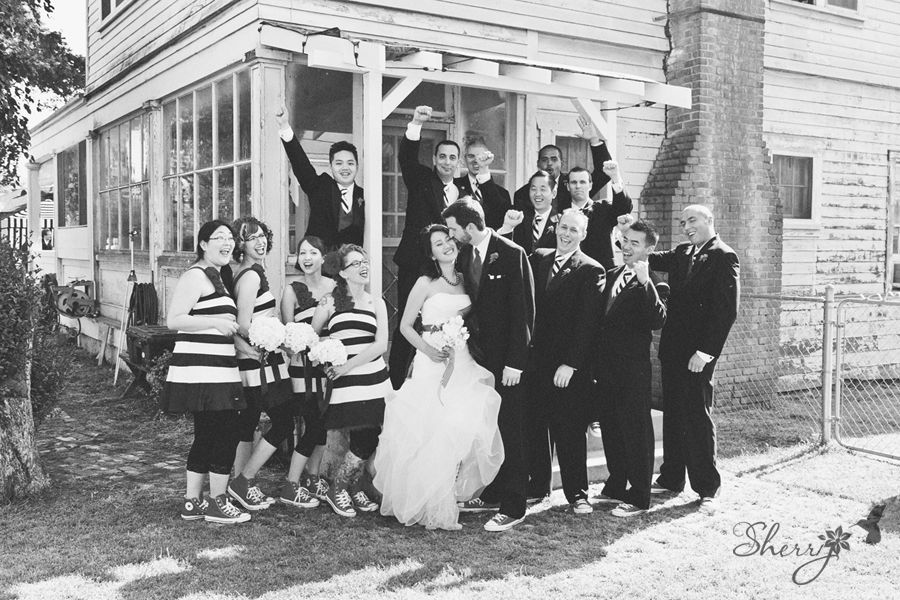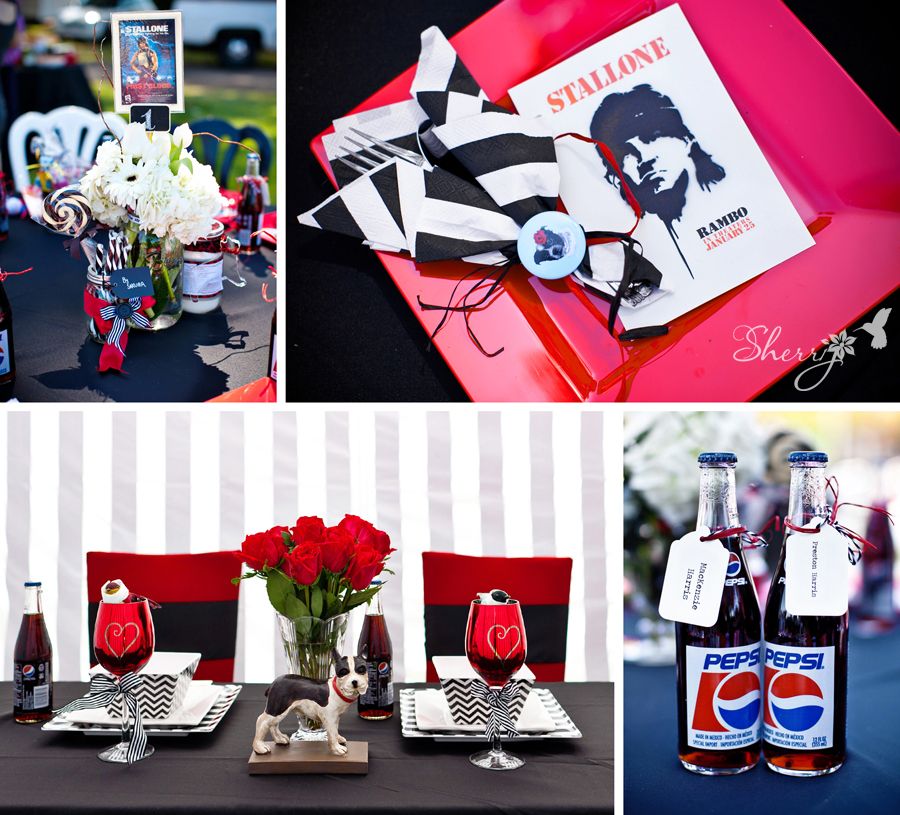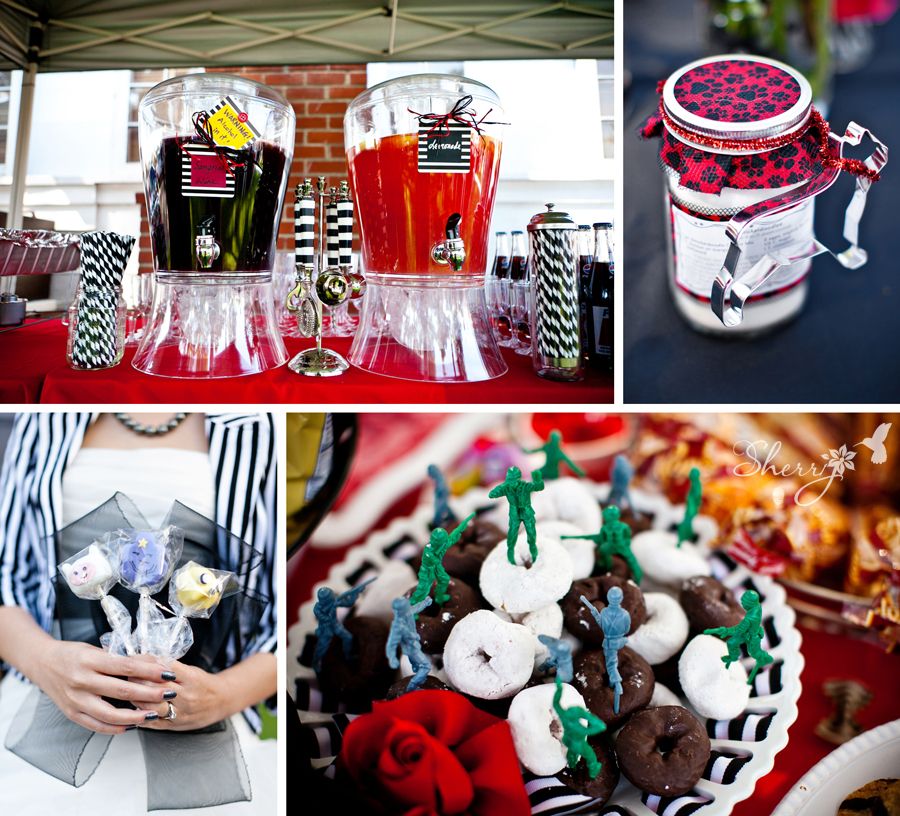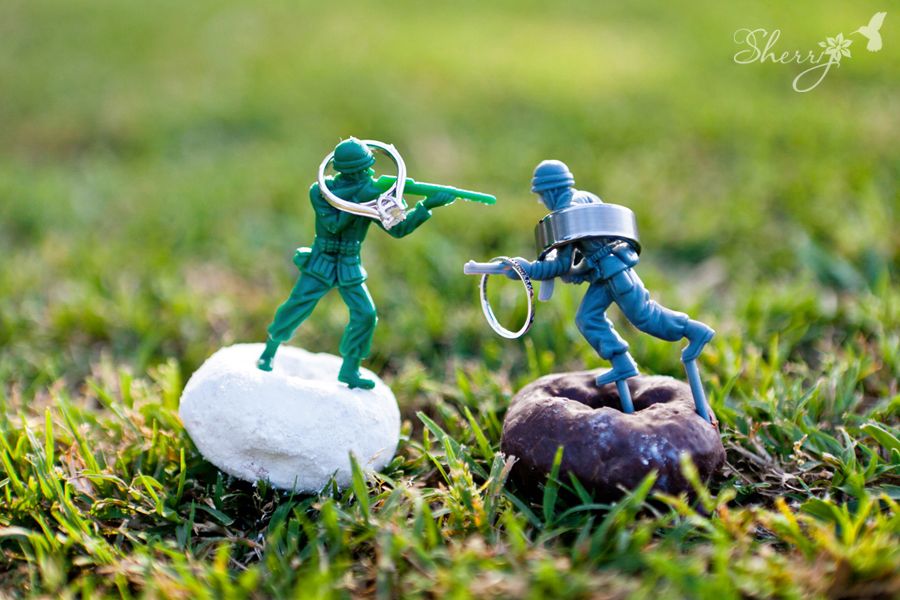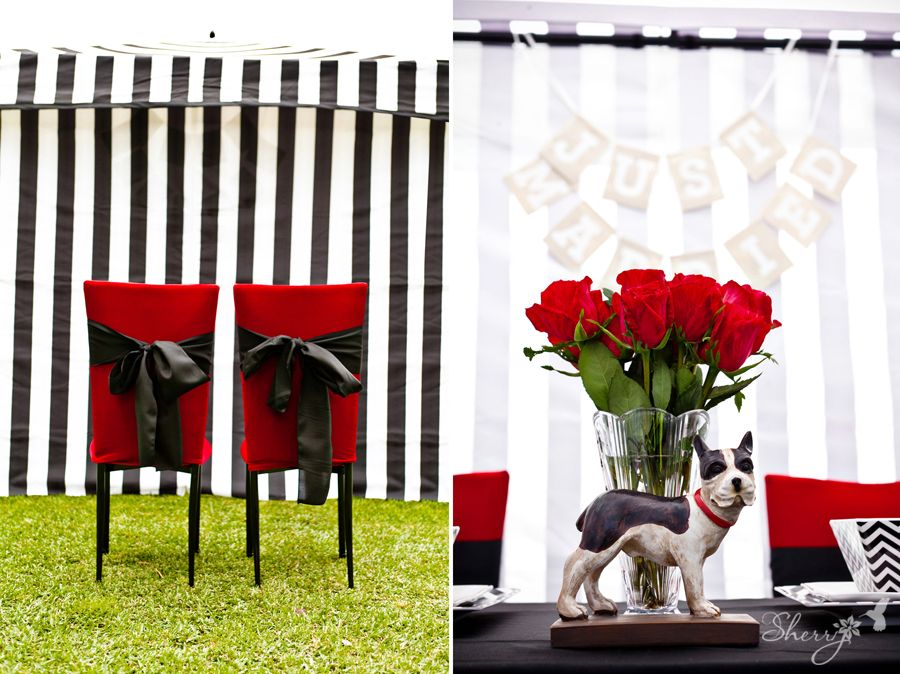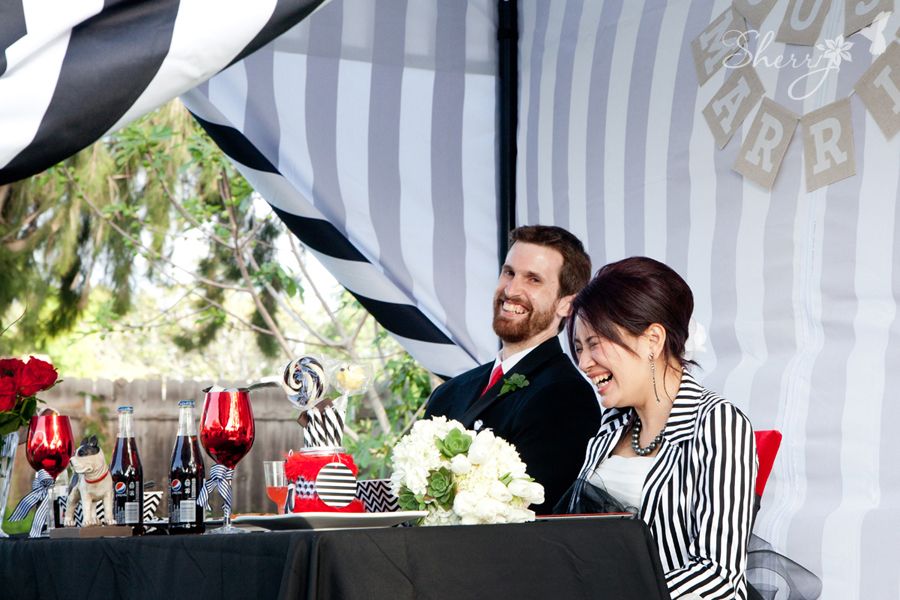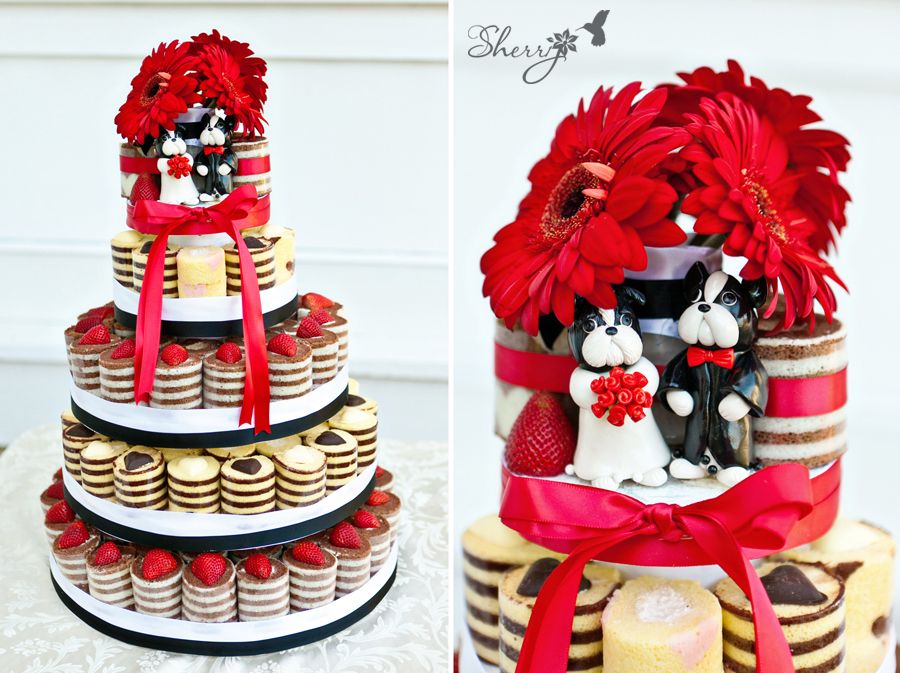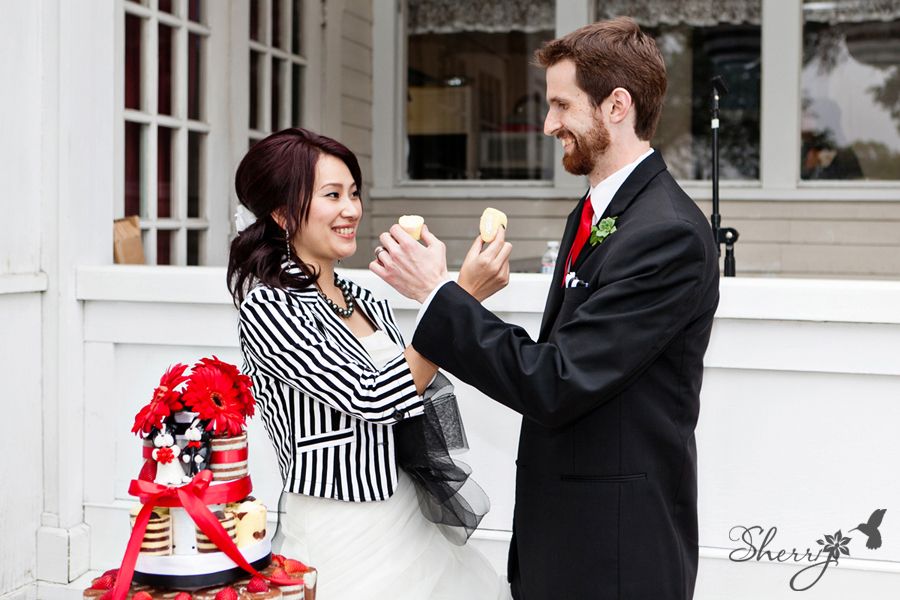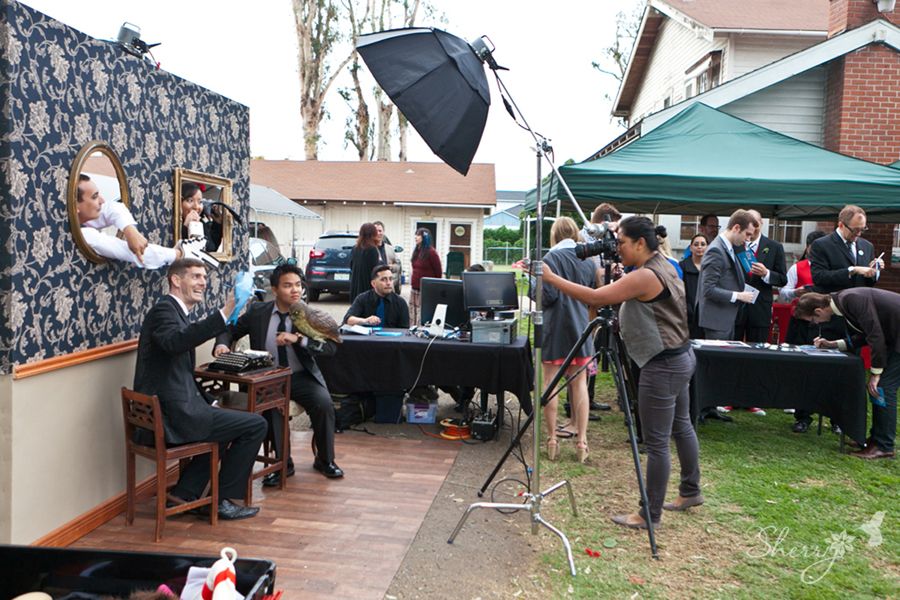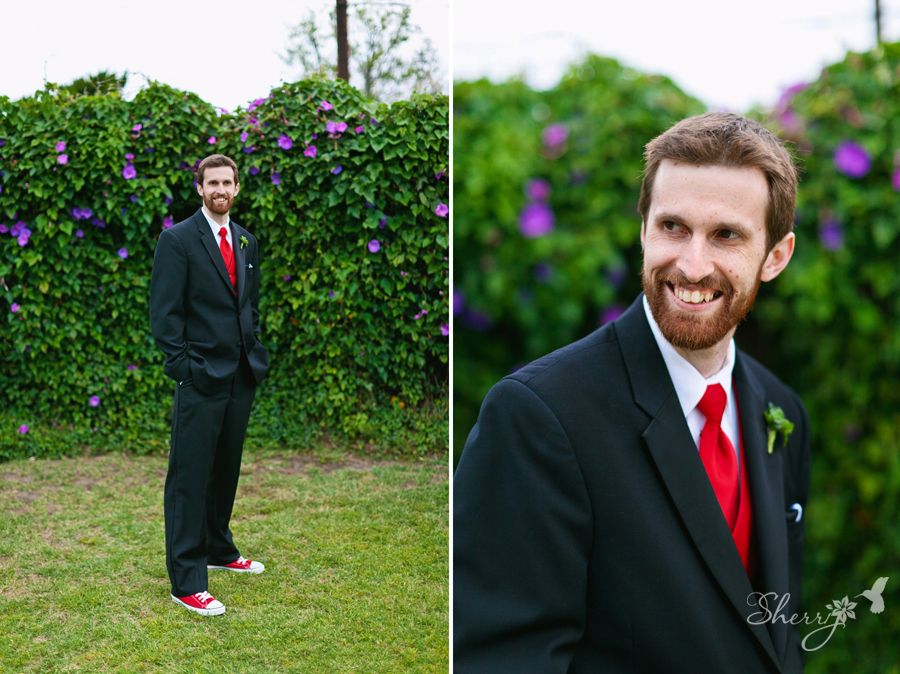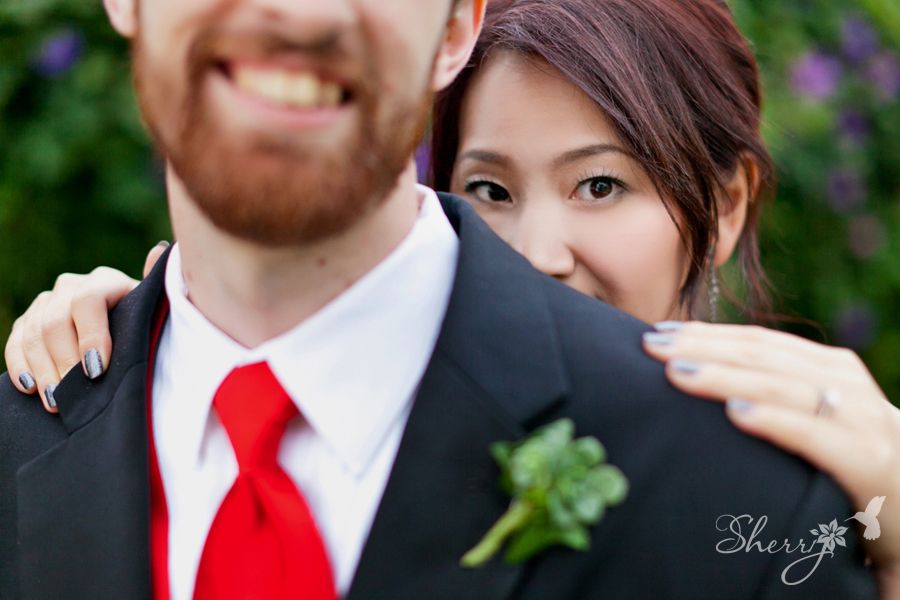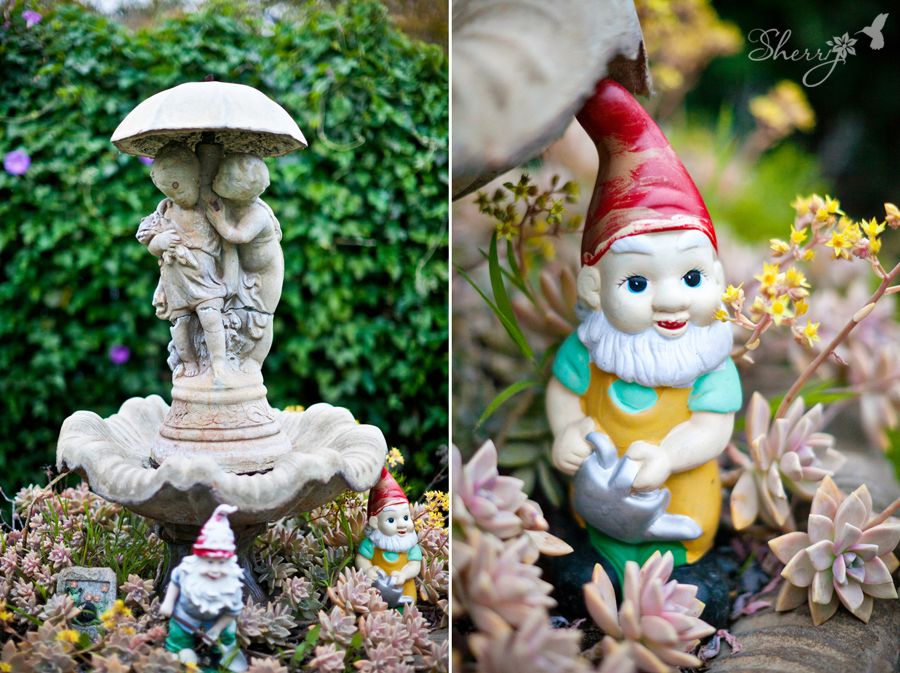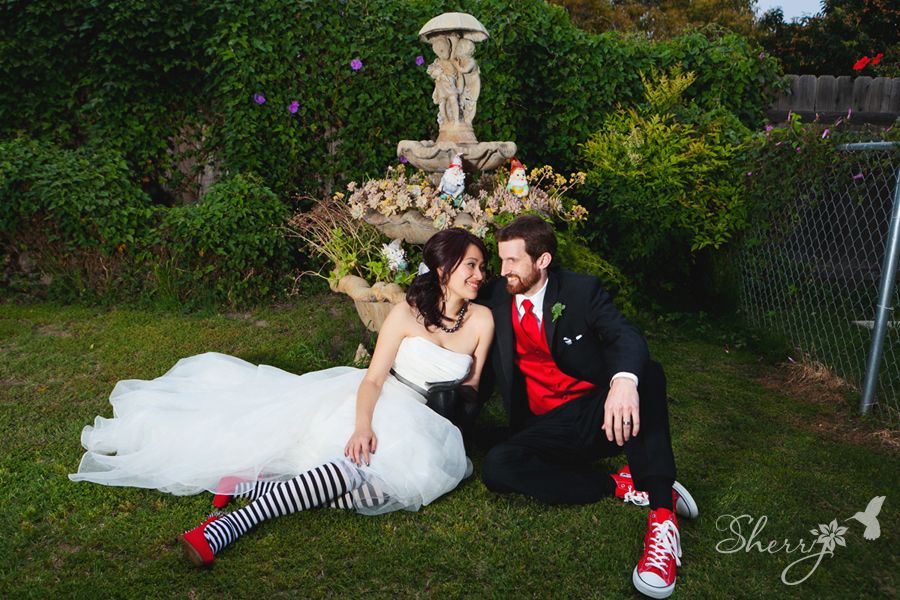 More info about the wedding
Site: Nathan's family home in Garden Grove
Desserts: A. Cake – Ebisu Roll
Make Up: Amy Tervis
DJ: Chirs Gagon
Photo Booth: Oh!Snap
Photography: SherriJ + Dawn Topete (thanks for the behind the scene shot below!)